Over the past four years since launching a crowdfunded $20,000 pilot program with a single cooperative, Vega Coffee has expanded its progressive, equality-driven "farmer roasted" model to include new cooperatives representing some 4,000 smallholder farmers near Estelí and Jinotega in the Nicaraguan coffeelands.
The model in brief: Cut out middlemen between farmers and consumers.
Vega coffee enables exponentially higher prices for coffee farmers through training and technical assistance in coffee roasting, quality control and packaging. Then Vega handles the exporting, importing and distribution to consumer markets such as the United States, where Vega coffee drinkers can enjoy traceable micro lot coffees roasted by the farmers themselves.
"Fundamentally, we believe the extractive nature of the typical coffee supply chain, whereby a raw commodity is taken from Latin America, Asia, and Africa and then processed in the US, capturing all of the profit, is broken and unsustainable," Rob Terenzi, who co-founded Vega with licenced Q grader Noushin Ketabi and Will DeLuca, recently told Daily Coffee News. "The only way to fix coffee is to keep value-add processes, like cupping, selecting, roasting, branding, and packaging where the coffee is grown."
Proving successful for the company and their farmer partners alike, the model is now being adapted for a 1,800-farmer cooperative in Popayan, Colombia, thanks to funding led by Mercy Corps Social Venture Fund.
In addition to the Colombia program, Vega Coffee late last year came on board as the roasting partner for the women-farmer-focused Grounds for Empowerment program, a sister program of the Transparent Trade Coffee project from the social enterprise unit of Emory University's business school.
The company has also launched an "experts in residence" program. Renowned North Carolina roasting company Counter Culture Coffee was the latest company involved, joining the Vega team at their Nicaragua cooperatives last month, according to Terenzi. Designated training days at the Vega roastery — centrally located for farmers in nearby growing regions in the city of Estelí — attract anywhere from 50 to 100 farmers to learn roasting craft, according to the company.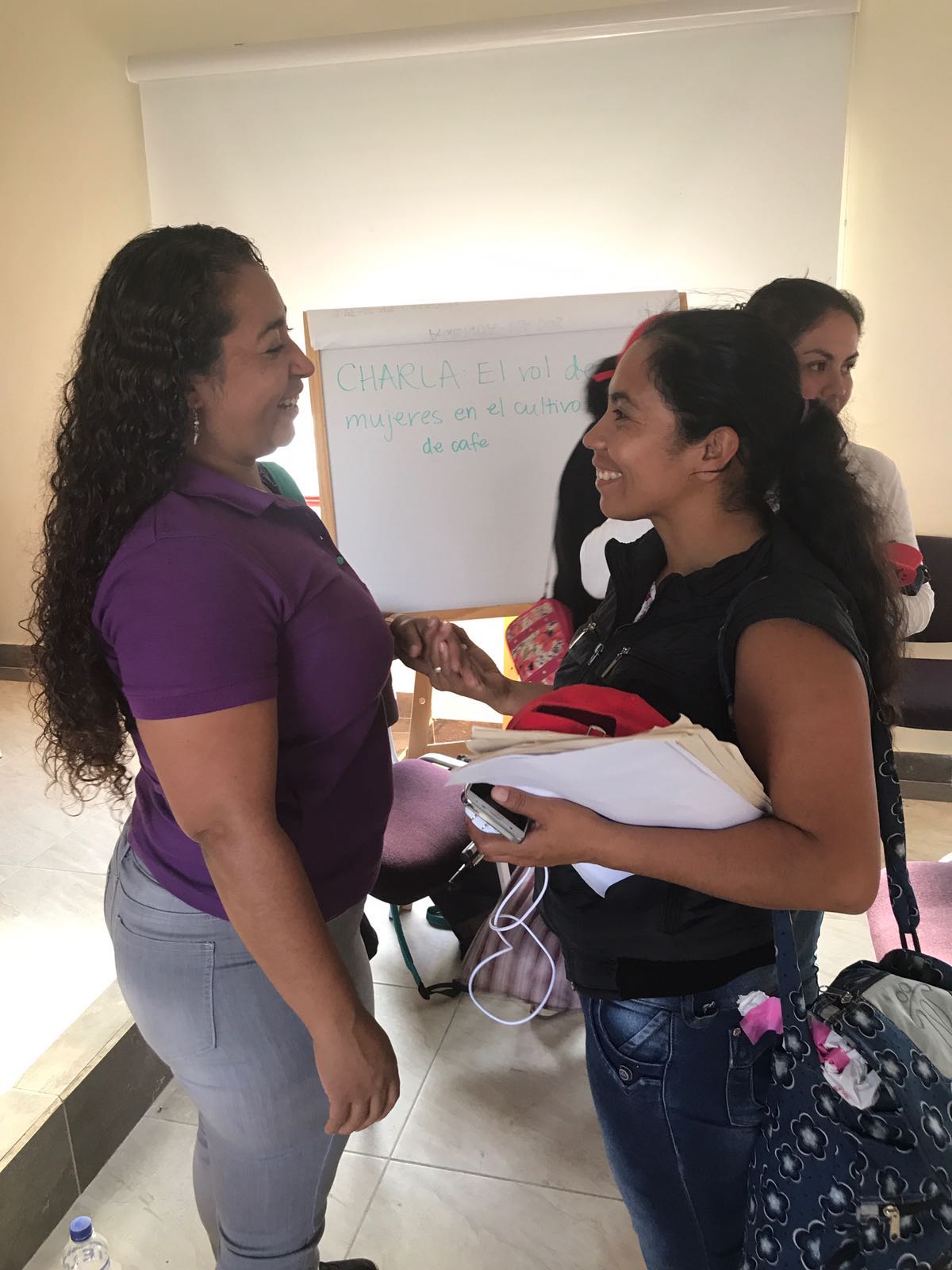 Said Terenzi, "Our experience shows that small-holding farmers, who have grown up producing great coffee are simply very good at identifying great coffee (cupping) and roasting it to a level that brings out the greatness in each cup."
In Colombia, Vega will be working to implement the program with leadership from Mercy Corps and the partner cooperative, Caficauca, along with Vega's Colombia operations manager Julian Fellerman. There, Ketabi and Vega Nicaraguan operations manager Nordia Villareyna recently helped lead a training session with many women farmers who had never witnessed various aspects of production beyond the farm level, while also spending several hours discussing the role of women in coffee. Terenzi described the session as "incredibly intense, wonderful and revealing."
Nick Brown
Nick Brown is the editor of Daily Coffee News by Roast Magazine.