Australian grinder manufacturer Helor Design has upped the game for handheld grinders, introducing a new product called the Helor Flux, featuring 71-millimeter conical burrs. With one of the largest burr sets available in any manual grinder currently on the market, the Flux is even more impressive considering it's a handheld device.
By necessity, the burrs housed by modern manual coffee grinders are relatively small compared to those inside the electric grinders on professional coffee bars. By virtue of being turned by hand, the effort and strength required to begin and then sustain the turning of a crank that directly drives burrs to grind hard, light-roasted beans has been preventive, especially in the espresso range of grind-fineness.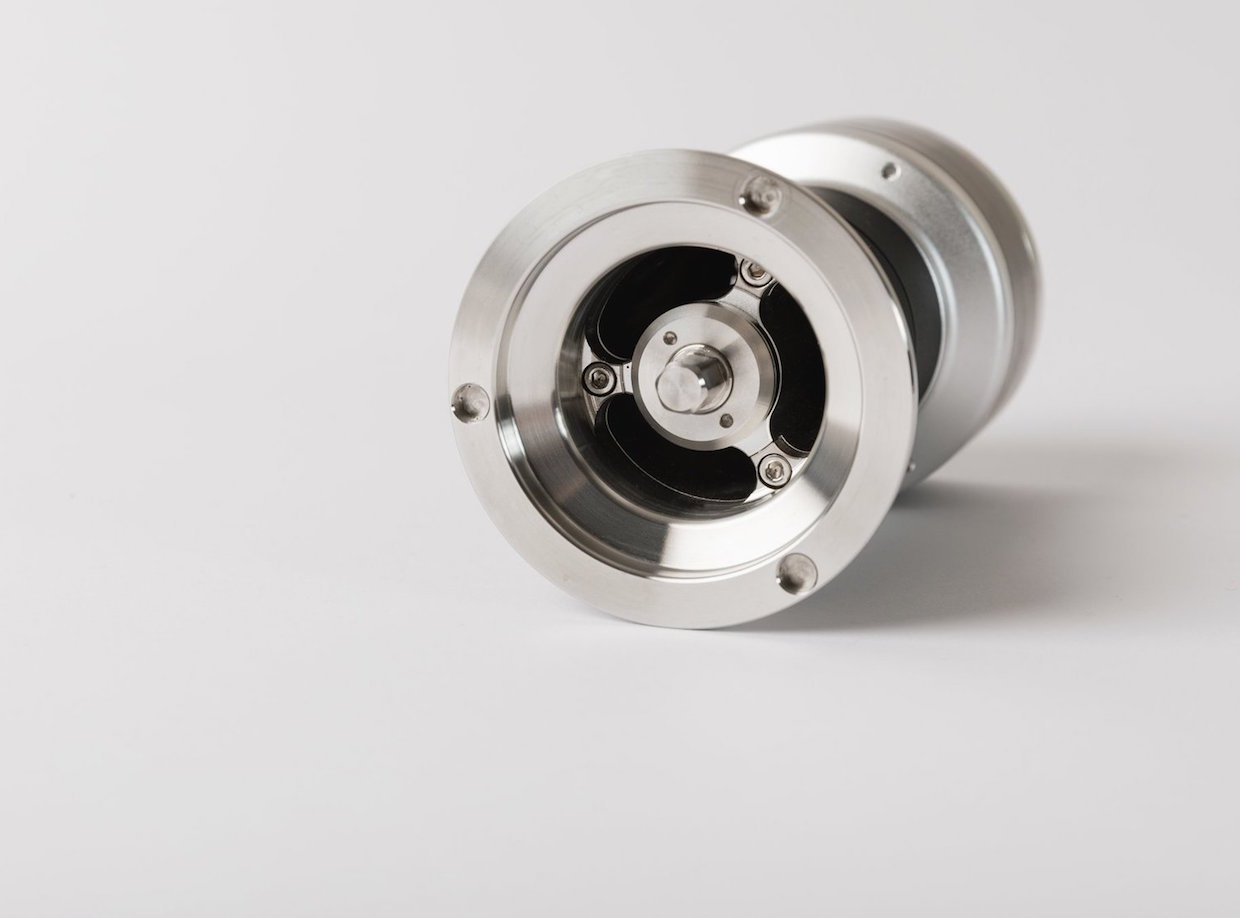 This began to change with premium "titan-class" lap and countertop grinders, such as the Orphan Espresso Pharos grinder, made with 68-millimeter conical burrs and later the Lyn Weber HG One grinder, with either 71- or 83-millimeter conical burrs. The HG One uses the same burrs as found inside professional-grade Mazzer Robur espresso grinders.
Helor does have the Stance model (USD $935) in its line, a three-legged standing grinder with 83-millimeter professional-grade conical burrs and 2:1 gearing differential. Handhelds, however, have generally striven to justify smaller burr sets by leaning towards lighter weights and compact forms for portability.       
Also featuring Mazzer Robur burrs, the Helor Flux is no featherweight, coming in at just over 2 kilograms (4.4 pounds). The company says the grinder's unibody construction is machined from a single block of aluminum alloy, a method it claims reduces shifting and reinforces internal parts' positions and structure, contributing to accurate and stable alignment. 
A black rubberized sleeve wraps the body for effective grip, magnets secure the catch cup that is sized precisely to also fit atop a 58-millimeter-wide portafilter basket, and on the inside, two ceramic bearings secure the central shaft while 12 more bearings facilitate the gearing system at the top. The Flux is geared in a 3:1 ratio, meaning three turns of the handle ultimately rotate the ring burr once, and torque is tripled, making the 71-millimeter experience much easier.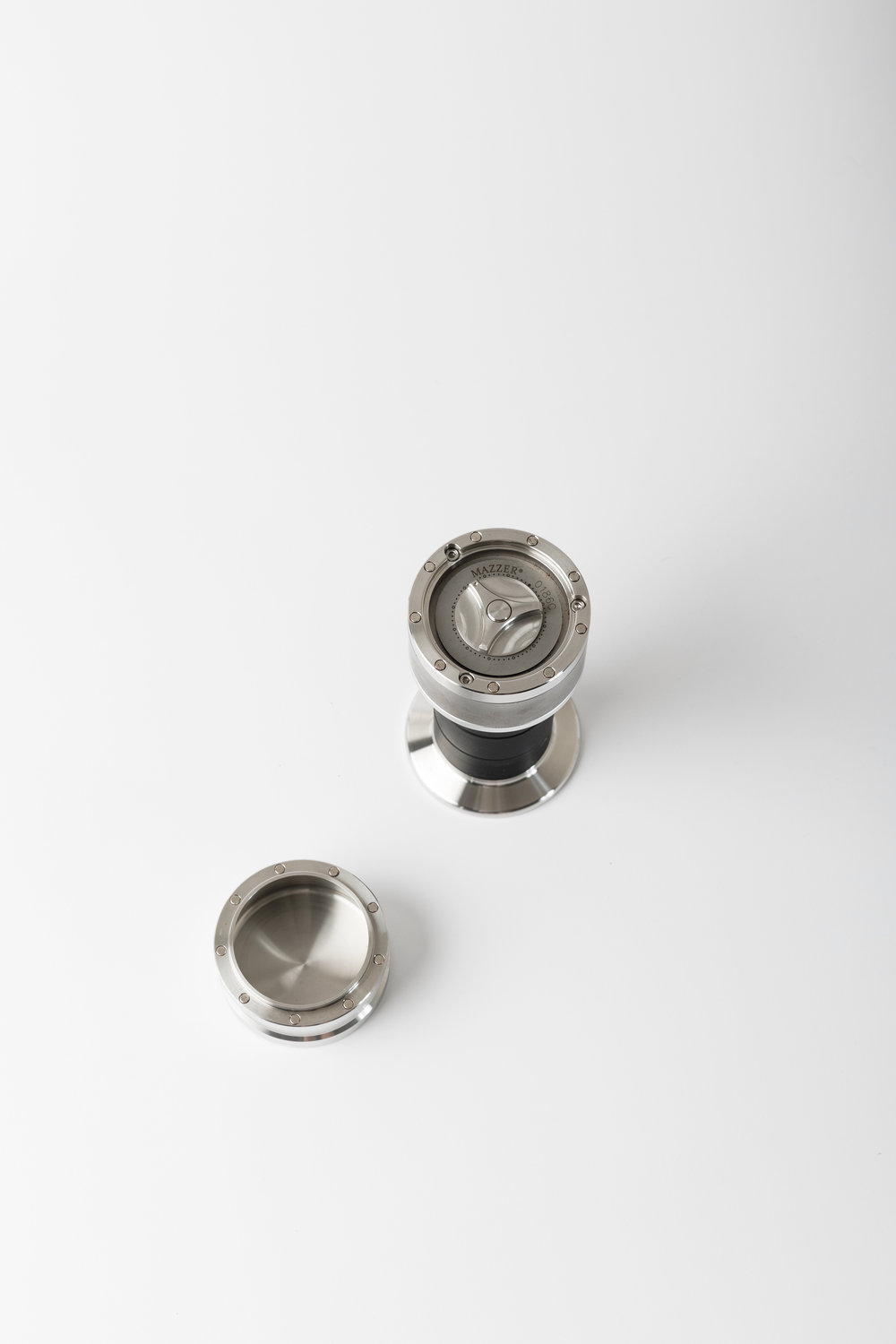 Although if that's not easy enough, an interesting twist to the Flux is that the crank arm is detachable and can be replaced with a hex-head bit in any standard power drill. "We tested light roast coffees with a $30 18-volt cordless drill and it worked perfectly," a Helor representative told Daily Coffee News.
Helor beta-tested the Flux by releasing it to the Chinese market roughly two months ago, and has now placed the grinder up for worldwide sale via its website for $749.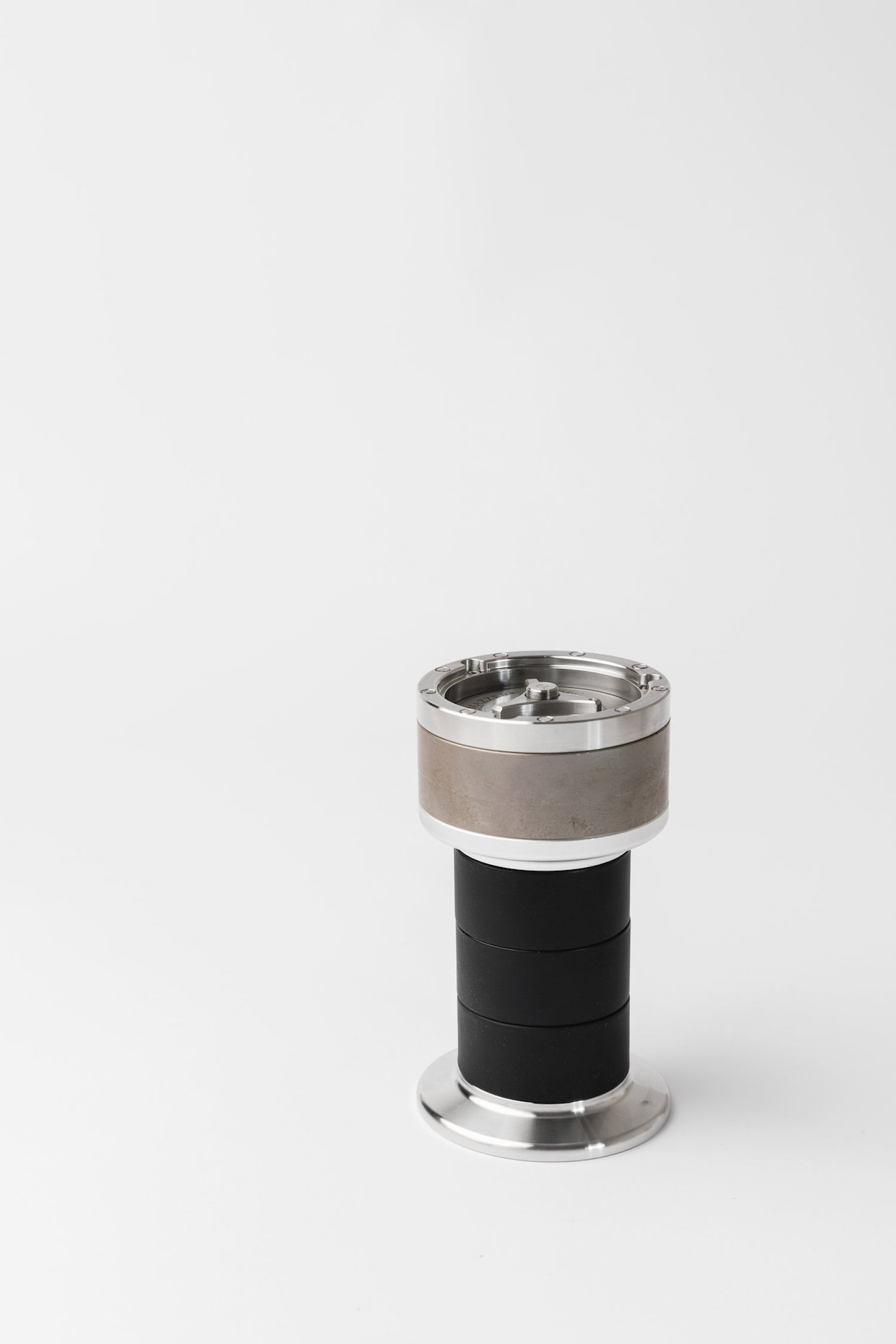 Howard Bryman
Howard Bryman is the associate editor of Daily Coffee News by Roast Magazine. He is based in Portland, Oregon.