Hip Los Angeles coffee bar Blacktop Coffee, forged four years ago by the experienced hand of Handsome Coffee Roasters Co-Founder Tyler Wells, vanished without warning earlier this week. Eater got the scoop:
Instead, the only notice of an official permanent shutter is a small paper sign taped to the door that simply reads "FAREWELL." Owners Joseph Pitruzzelli and Tyler Wilson (also the names behind Wurstkuche at the end of the block) haven't posted to their website or social media channels since February, leaving expectant Arts District customers to show up, try the door, and walk away after a few minutes.
If nothing else, the sudden shuttering goes to show that a barista's occupation is not just low-paying, it's also unstable. Newly crowned United States Barista Champion Cole McBride took the time to discuss with Vice food column Munchies how typical barista wages, despite the flashy competitions and the media's stereotyping, are still unlivably low:
"Baristas probably make 25k to 32k if they're lucky, if they're really lucky," McBride estimates. "In general, I don't know of a single company other than… Espresso Vivace that actually pays a semi-sustainable living wage. I worked there a decade ago, and I think I got a little bit closer to making almost 40k, but that's the only one. I've been in the industry for 15 years and I've traveled the country dozens of times over. I don't know of any company that actually pays their employees a livable, sustainable wage. I really don't think it exists."
Nevertheless, efforts persist to better the compensation of farmers, including the efforts of Bext360 in partnership with Ethiopia-based Moyee Coffee, according to an East Africa Business Week article shared by AllAfrica.com. It's one of the first examples of blockchain-traceable coffees to come from Ethiopia:
Bext 360 has created a platform on which transactions can be monitored in real time. They are working with a washing station in the Jimma Region of Oromia where farmers take their cherries to sell. It is here the chain begins. Photos of each farmer are available online, along with information about how many kilos they have brought to the station, what the market price is and what they are being paid.

As cherries travel through the coffee supply chain they are assigned crypto tokens, these tokens eventually show the full value added from bean to barista. As coffee continues through its lifecycle, a new token is created at each stage to represent the commodity in its new form. The blockchain, or fairchane [sic] as its known, records everything from payments to freighting to pricing to roasting. Farmers are paid a 20% premium by Moyee which is a good start towards giving them a liveable wage.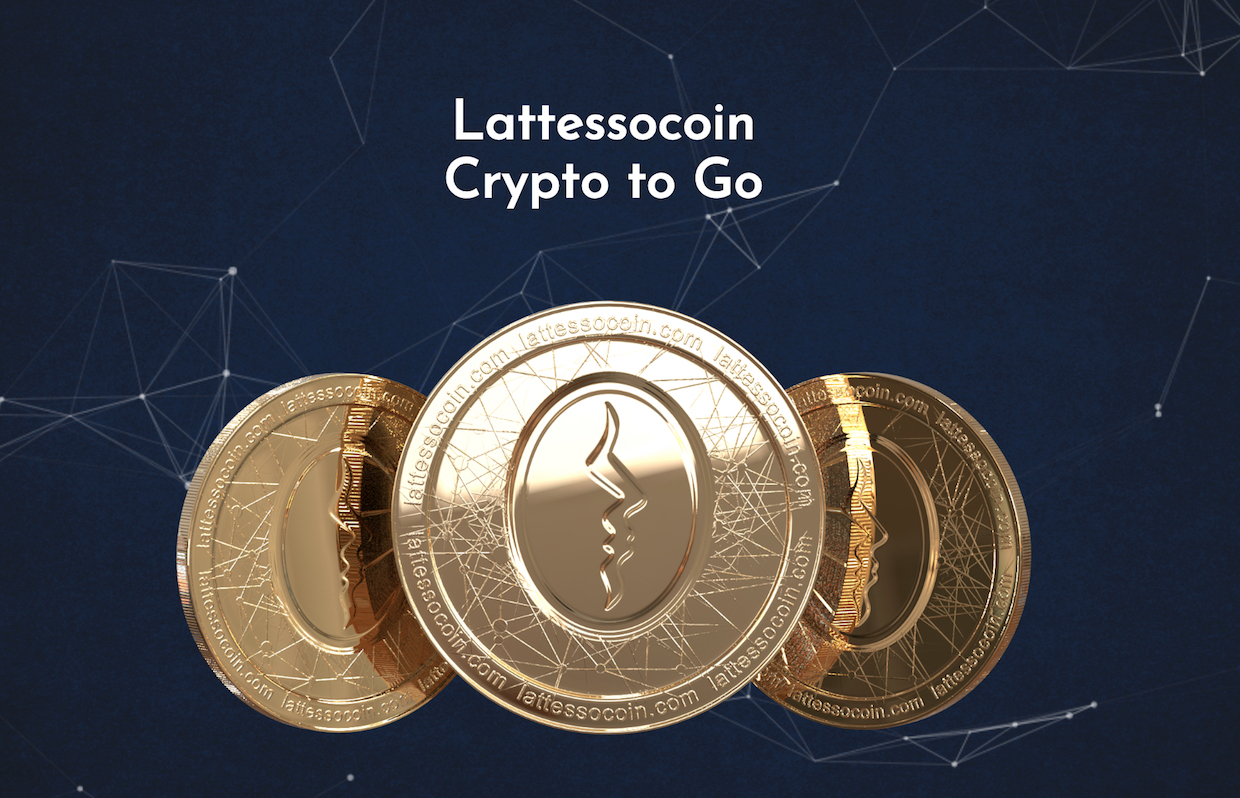 Meanwhile Swiss coffee brand Lattesso has discovered that blockchain technology is good for more than mere supply chain traceability. It's also a handy tool for building a clear and sturdy loyalty program, providing indelible rewards to consumers for being the loyal consumers they are. Per a press release:
The Lattessocoin, Lattesso's virtual token, is based on the qiibee system, a specialized platform for loyalty programs on the established Ethereum blockchain. From the end of May, every cup of Lattesso will come with a code which entitles customers to free Lattessocoins, which are stored on the blockchain and accessible via a user-friendly web app with no expiration dates, conditions or restrictions.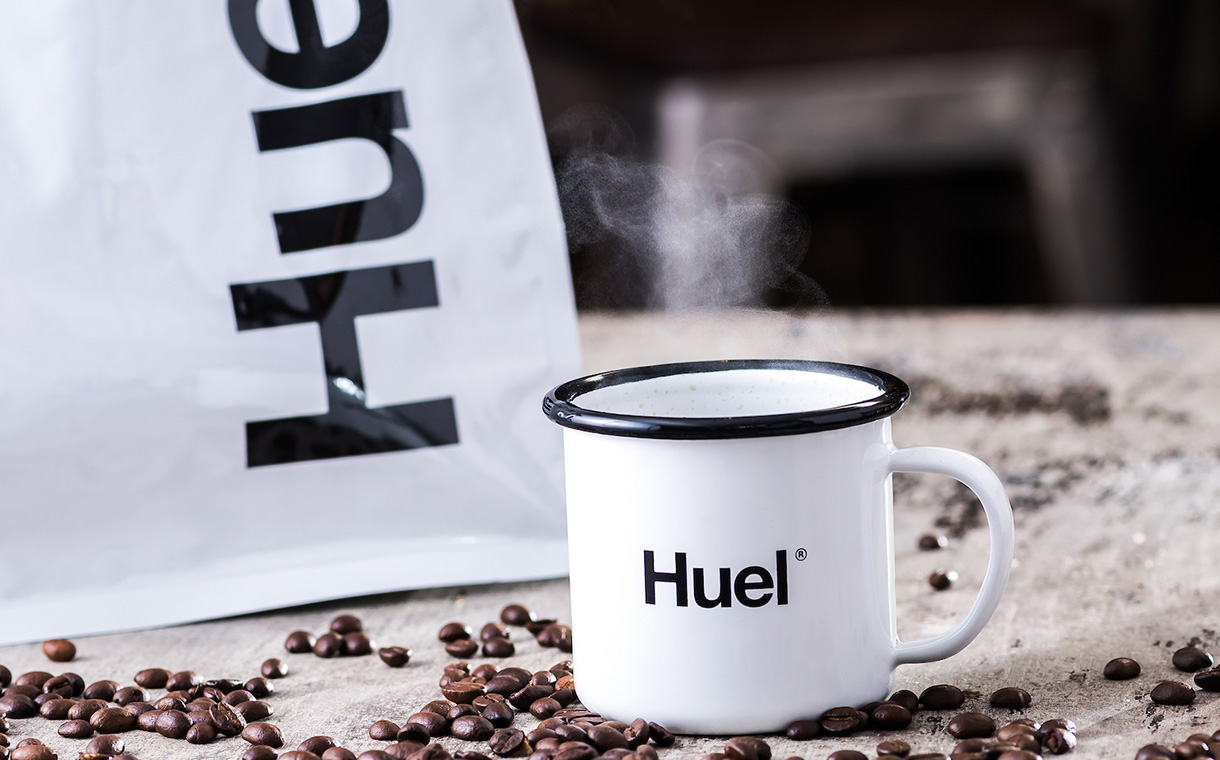 As an acceptance of coffee as a health food continues to spread, it's only natural that it be increasingly incorporated into health- and fitness-related products. Meal replacement powder brand Huel has become the latest to add fresh grounds into its mix, in acknowledgement of the fact that many of its consumers were already mixing the stuff with coffee, according to FoodBev:
In a statement, the brand said: "Realising that a number of Huelers were adding coffee to their Huel powder on a daily basis, Huel sought out to create their own blend. This new launch now offers Huel customers a new and exciting way to enjoy their coffee combined with a nutritious meal and the stimulating effects of caffeine."
Perhaps Terry Ziniewicz might toss a sack of Huel into his mess kit for quick nutrition in the wild. The Mavam Espresso Machines partner is hitting the great American highway with a Teardrop trailer in tow, built out with a Mavam-centered espresso bar, of course. Terry's Big Adventure, a.k.a. Mavam On The Road, will include six stops in five states over three weeks starting next week, according to a press release:
From Terry Ziniewicz: "Building a Mobile Espresso trailer has been a goal of mine for a long time. Combining Mavam's passion for great coffee experiences and the outdoors, we are
looking forward to connecting with people across the Western US who share in our love of good design and adventure! We look forward to seeing you on the roads less traveled."
In India, the state government of Karnataka is enacting measures to stem the spread of an infestation of the dreaded white stem borer. Affected areas include the coffee-growing regions Kodagu, Chikmagaluru and Hassan, where growers will be instructed to uproot and burn affected plants on the spot, according to a Hindu Business Line report:
"Its a good move and could help control the WSB," said Pramod HT, Chairman of the Karnataka Planters Association. Pramod felt that the government should extend financial support to growers to follow preventive measures, and also to take up replanting in the affected areas.
Bugs chomping on coffee is a terrible, ruinous thing. People chewing it, though, is great? This would seem to be the thinking over at Caribou Coffee, which yesterday launched chewy, Japanese-style bubbles as an optional addition to a variety of its beverages. From a Caribou press release:
Caribou Coffee's Bubbles are chewy, coconut jellies flavored with caramel and are the perfect beverage mix-in. Caribou's Bubbles aren't filled with anything (tapioca, fruit juice, etc.), so they don't pop when you chew them like many options in the market.

"Bubbles, in various forms, originated in Japan and Hong Kong during the 1990's and have since been used in teahouses globally for many years," says Jenifer Hagness, VP of marketing and product innovation. "Caribou will be the first coffeehouse nationwide to integrate bubbles with coffee beverages."
Howard Bryman
Howard Bryman is the associate editor of Daily Coffee News by Roast Magazine. He is based in Portland, Oregon.