If there's a cuisine for which Omaha, Nebraska, is known, it's almost certainly not plant-based. Yet even in the industrial epicenter of "The Beef State," many consumers seem ready to embrace new, animal-free ways.
At Amateur Coffee Parlor, the first retail outlet opened by Omaha-based roaster Amateur Coffee earlier this year, the company roasts on site and offers an exclusively vegan menu of pastries, waffles and "alternative" milks for coffee drinks. The reception, according to owners Jasmyn and Jacob Wichert, has been consistently enthusiastic.
"We weren't sure how everything would be taken," Jacob Wichert told Daily Coffee News. "We just took a leap of faith based on our own values. People love it."
The Wicherts moved the Amateur company's 1-kilo Mill City roaster into the space where next month it will be replaced by a 5-kilo Proaster. Drinks are prepared on a 1-group La Spaziale Luca espresso machine, which will also be replaced this spring by a Slayer Steam machine, at which point the shop's grinders, too, will be swapped for more powerful and precision-oriented Mahlkonig-made upgrades.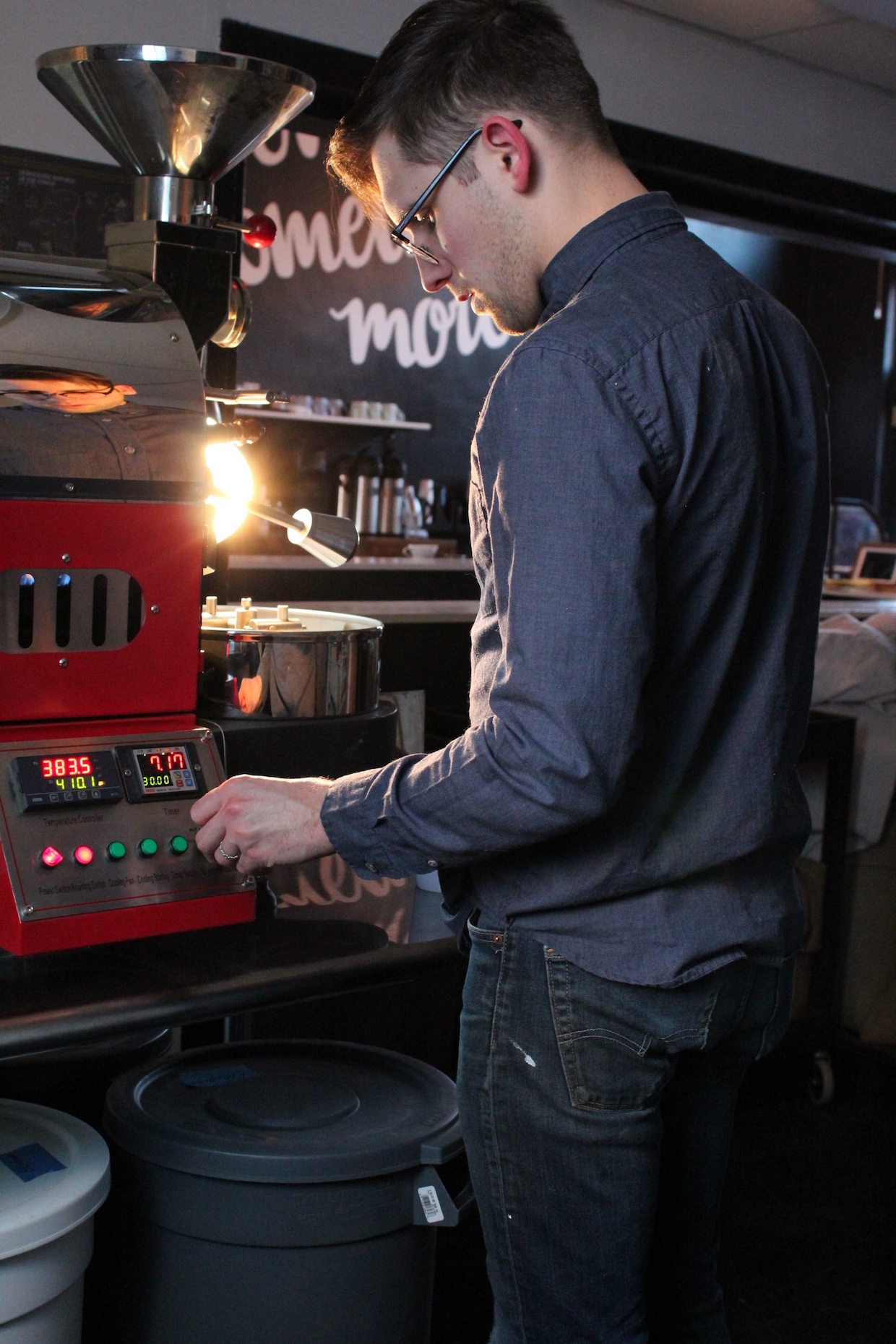 "We started with very little, very small stuff, and now we're updating everything," said Jacob Wichert, noting a strong turnout among coffee lovers in line with their projections but also a greater degree of support specifically for the shop's veganism than they had anticipated.
"People have been very welcoming," he said, "and there's actually been quite a bit of a turnout of vegans that I didn't realize were even here in town."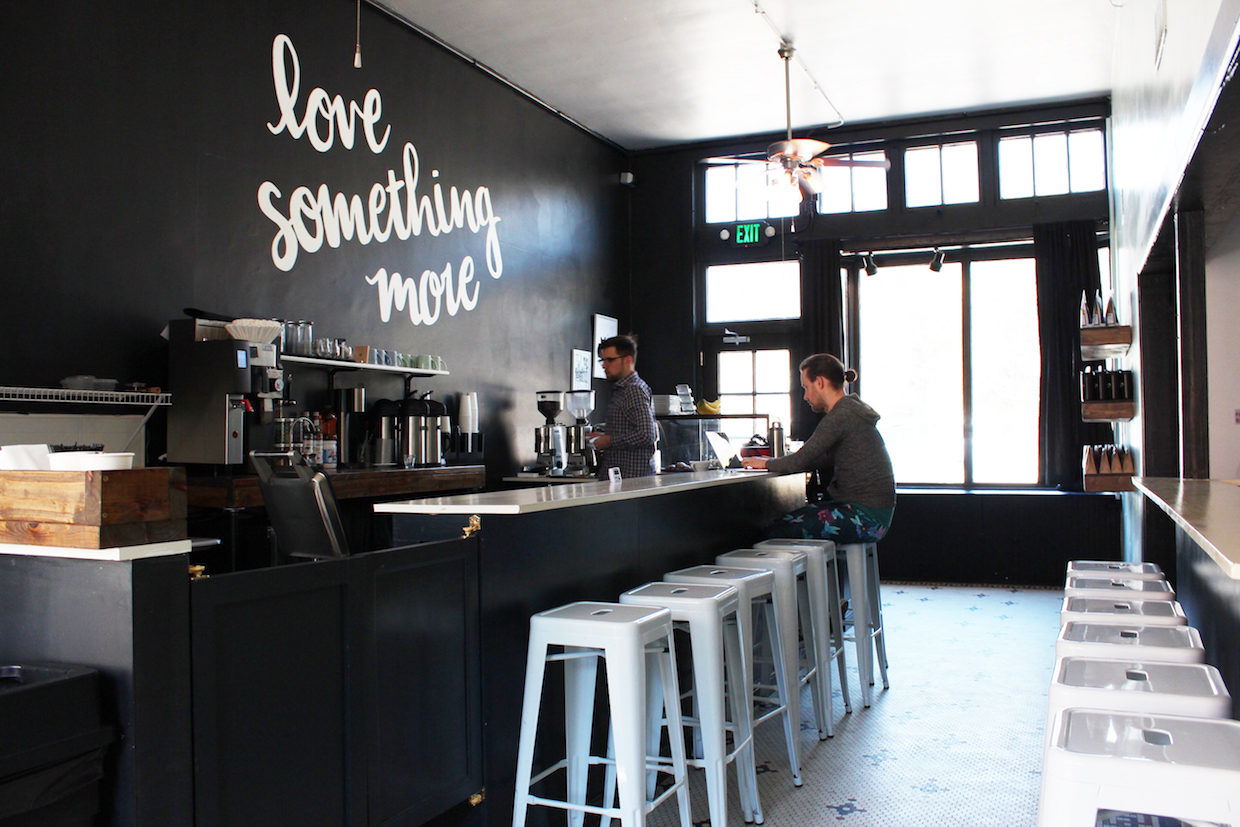 Jasmyn Wichert echoed that sentiment, adding, "I think because we're in the beef state, people think that it's not going to succeed, but if anything, now I'm realizing that it's actually an opportunity."
Jacob Wichert said that while at times there can be a lot of questions, patrons leave happy and satisfied especially by milk drinks made with oat milk.
"Oatly has made everything miles and miles better for us, because not only do we get the vegan folks, who would've already drank almond milk anyway, they get a better experience, and the folks who are used to regular [dairy] lattes and capps are like, 'Oh this is actually really good and I like it.' Even among non-vegans, people are starting to step away from at least milk as a beverage."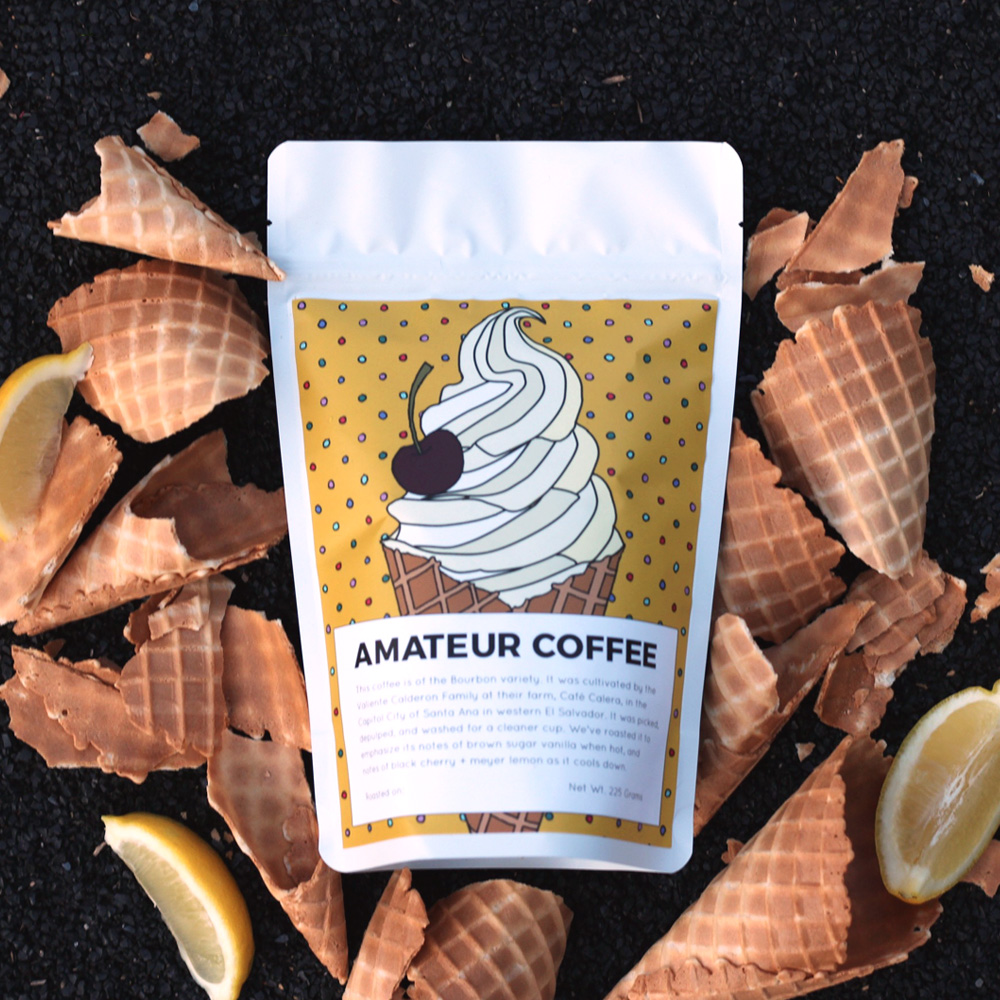 While Amateur Coffee's whole bean packaging has always been eye-catching and colorful thanks to Jasmyn Wichert's creative skills, the cafe, situated inside a 1920s-era building with the original tile floor refurbished, is otherwise relatively subdued in order not to distract from the products.
"We wanted to be able to accent that color without it being way too colorful in the space," she said, "because the focus really should be on the coffee and the things you're consuming when you're in here."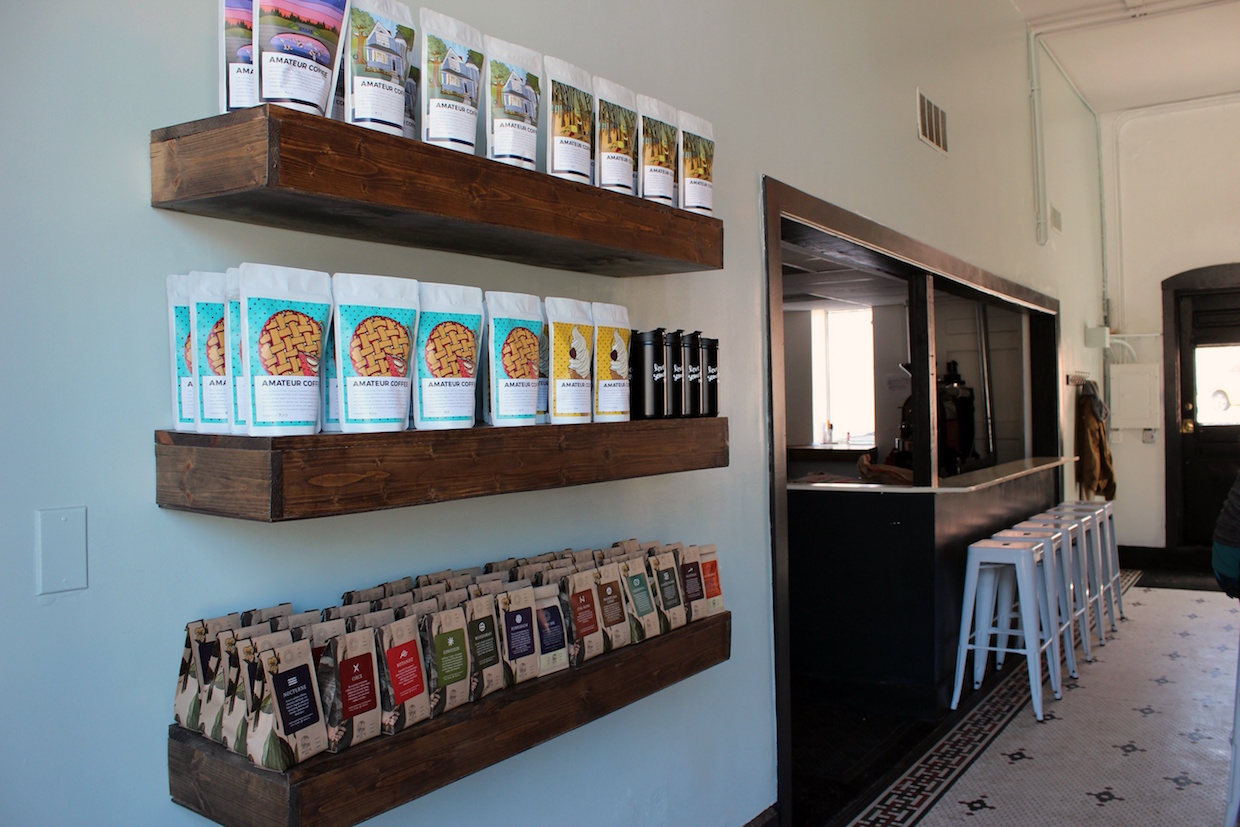 As the Wicherts continue to slowly grow their wholesale business while updating and refining their sprouting retail business, they encouraged other aspiring entrepreneurs to plant their vegan roots. 
"As we're seeing veganism growing in populations around the world, I would totally encourage people who are looking to start a vegan business to just do it," Jasmyn Wichert said. "People actually want it, and they wish there was more of it."
Amateur Coffee Parlor is now open at 3913 Cuming Street in Omaha. 
Howard Bryman
Howard Bryman is the associate editor of Daily Coffee News by Roast Magazine. He is based in Portland, Oregon.