Ben Trojan and Joshua Halliman, the co-owners of Overwinter Coffee, are staking their claim in the Western New York coffee scene, springing into action this Summer with a downtown Buffalo brick-and-mortar location on Roosevelt Square.
The friends, who have been roasting coffee and supplying to local cafes for the past year, as well as conducting a series of pop-ups around the city, believe Buffalo's specialty coffee forecast is sunny.
"The coffee scene has taken a huge leap forward thanks to the help of other Buffalo coffee shops adopting some of the advances in coffee," Halliman told Daily Coffee News. "We're happy to join."
Prior to founding the business, Halliman worked in programming and development. Trojan has worked in the coffee industry for about a decade, at local shops in Buffalo and at Peregrine Espresso in Washington, D.C., and he was experimenting with coffee roasting at home. When Trojan gave some of the coffee he had roasted to Halliman, he was intrigued.
"I was sold immediately and wanted to learn more, which turned into the roasting operation… and now into our retail coffee operation," Halliman said.
Trojan and Halliman have set out to create a unique and memorable experience for customers in the new shop — shining the light, so to speak, on the joys of high-quality coffee.
"A huge driver for us is to help teach people less familiar with specialty coffee about what we are doing, why coffees taste the way they do, how things like processing and seasonality impact coffee," said Halliman. "We feel that we can help educate people on why these things matter by serving them something great and explaining why it's different."
With an appreciation for simplicity, they also wanted to offer customers a clean, succinct space that intentionally limited the menu options in order to focus on quality over quantity.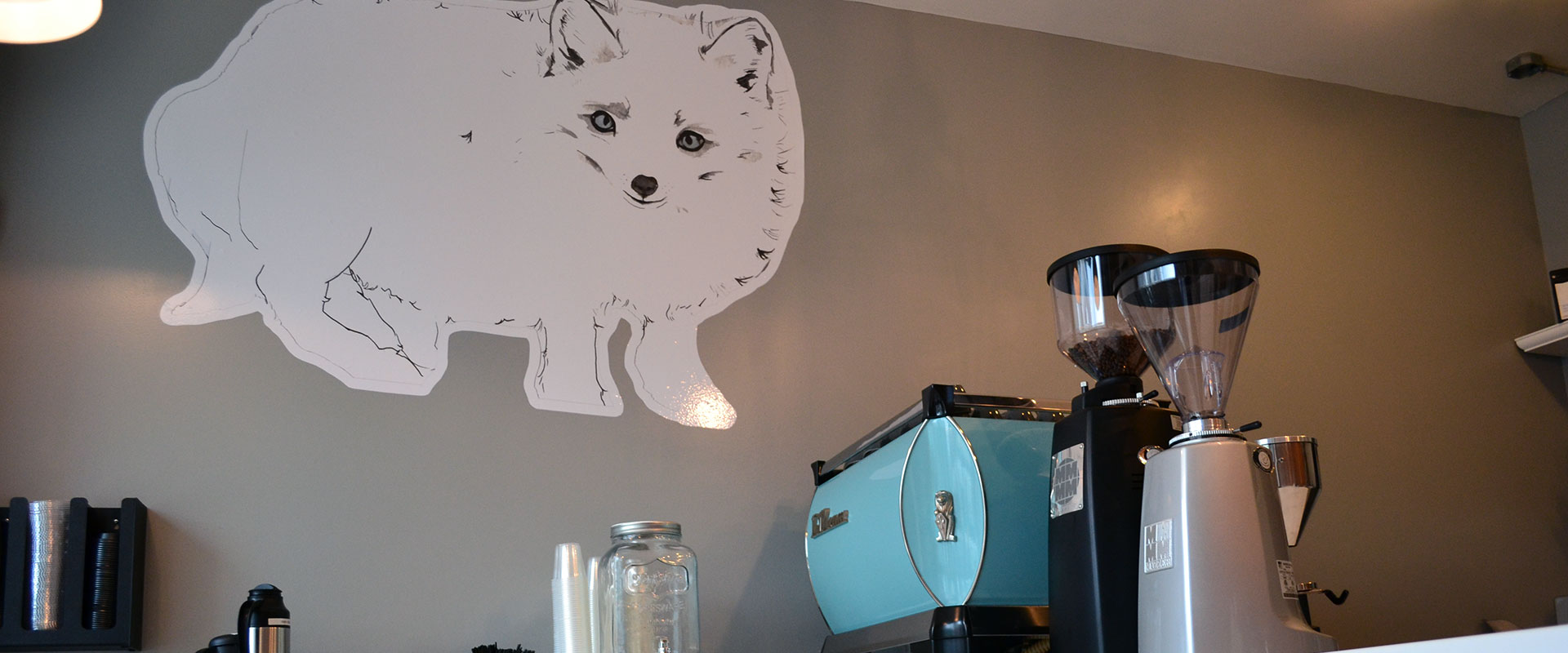 "We parlayed that into the design and structure of the layout," Halliman said. "The area that the shop is located in is heavily office-based, so most customers are found via foot traffic and are in a rush. We felt that a smaller space with a few seats was better than a huge space with lots of seating."
The Overwinter Coffee bar setup includes a custom-painted La Marzocco G5 for espresso drinks, supported by Mazzer Robur and Mazzer Super Jolly grinders. A Marco Jet Twin is used for batch brew, accompanied by a Mahlkonig Guatemala grinder. The pourover bar includes Bee House drippers with Takahiro kettles and Hario servers, with ACME providing the ceramic ware.
Overwinter is currently roasting on a striking white Diedrich IR-12 machine. Halliman said they generally try approach the process by trying as many variations as possible, oftentimes cupping the coffees blind to avoid bias or preconceptions.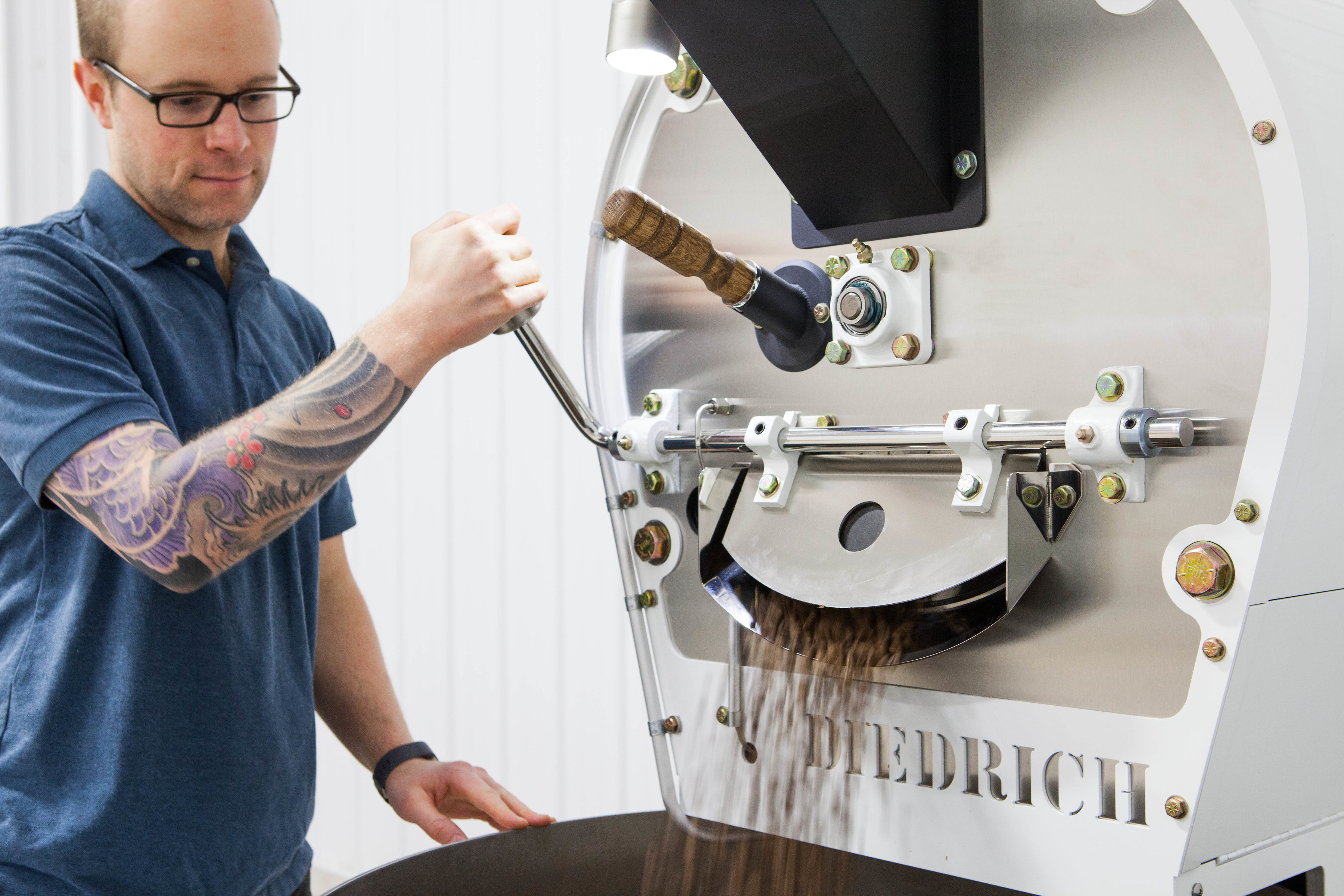 "From there, we tend to roast our coffees lighter — as is somewhat standard in specialty coffee — but with the goal of retaining distinct and differentiated tasting notes," said Halliman. "We try to feature a lineup that has some traditional coffees, but also absolutely love natural process coffees with intense tasting notes, especially of fruit varieties."
Overwinter Coffee is now open at 9 Genesee Street in Downtown Buffalo, NY.
Lily Kubota
Lily Kubota is the managing editor and digital content manager for Roast Magazine. She is based in Southern California.