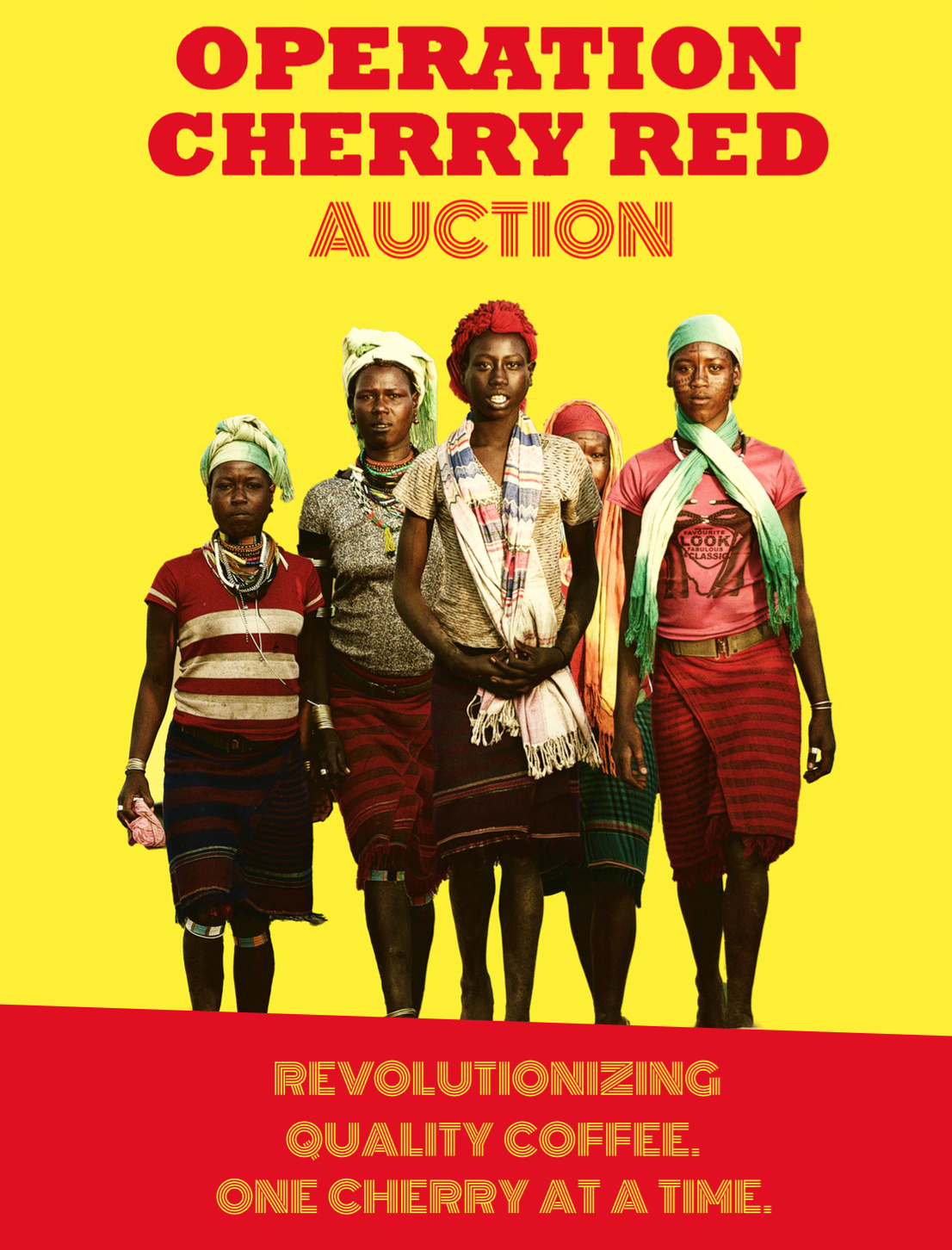 As an increasing number of coffee importing companies are holding public auctions of their own — Sustainable Harvest's La Lucha and Cafe Imports' Best Cup come to mind — there's been a parallel increase in auction specialization.
In the case of Dutch green coffee import company Trabocca, an auction that concluded yesterday under the name Operation Cherry Red focused on an origin in which the company has specialized its sourcing operations since its founding: Ethiopia.
While all the coffees involved in the auction are traceable back to the producer level, according to Trabocca, a three-split lot from smallholder farmer Tibebu Roba from the Gedeb region earned the auction's top prices, fetching between $30.50 and $38.50 per pound from two different buyers: Japan's Maruyama Coffee and South Korea's Coffee Libre.
Meanwhile, Trabocca is pledging to pay anything above $7.50 per pound directly back to the producers during field visits this year. The $7.50 mark was derived from a $5 price minimum that was paid when Trabocca initially purchased the coffees, plus $2.50 for logistics and fees associated with the auction itself. In total, Trabocca said it is returning an additional $96,292 directly to the Ethiopian producers whose coffees were part of the auction.
In total, 34 traceable Ethiopian splits of lots from 12 different producers received the minimum bid of $7.50 per pound or higher, with nine of those fetching at least $15 per pound. Lots were split into either 388 or 436.5 pounds. Buyers hailed primarily from Japan, South Korea, Europe, Australia and the United States.
Nick Brown
Nick Brown is the editor of Daily Coffee News by Roast Magazine.