As the population boom and housing market have dramatically altered the terms of livability in the San Francisco Bay area in recent years, some people have departed in search of a more forgiving pace.
That's what happened to Nori and Sarah Kozuma, a roaster and a baker, respectively, who two years ago relocated to the small northeastern town of Newmarket, New Hampshire. With personal and professional passions intact and renewed, the pair last year opened the Horseshoe Cafe, a coffeehouse and roastery that would be remarkable anywhere, and is particularly so in a town of roughly 9,000 people.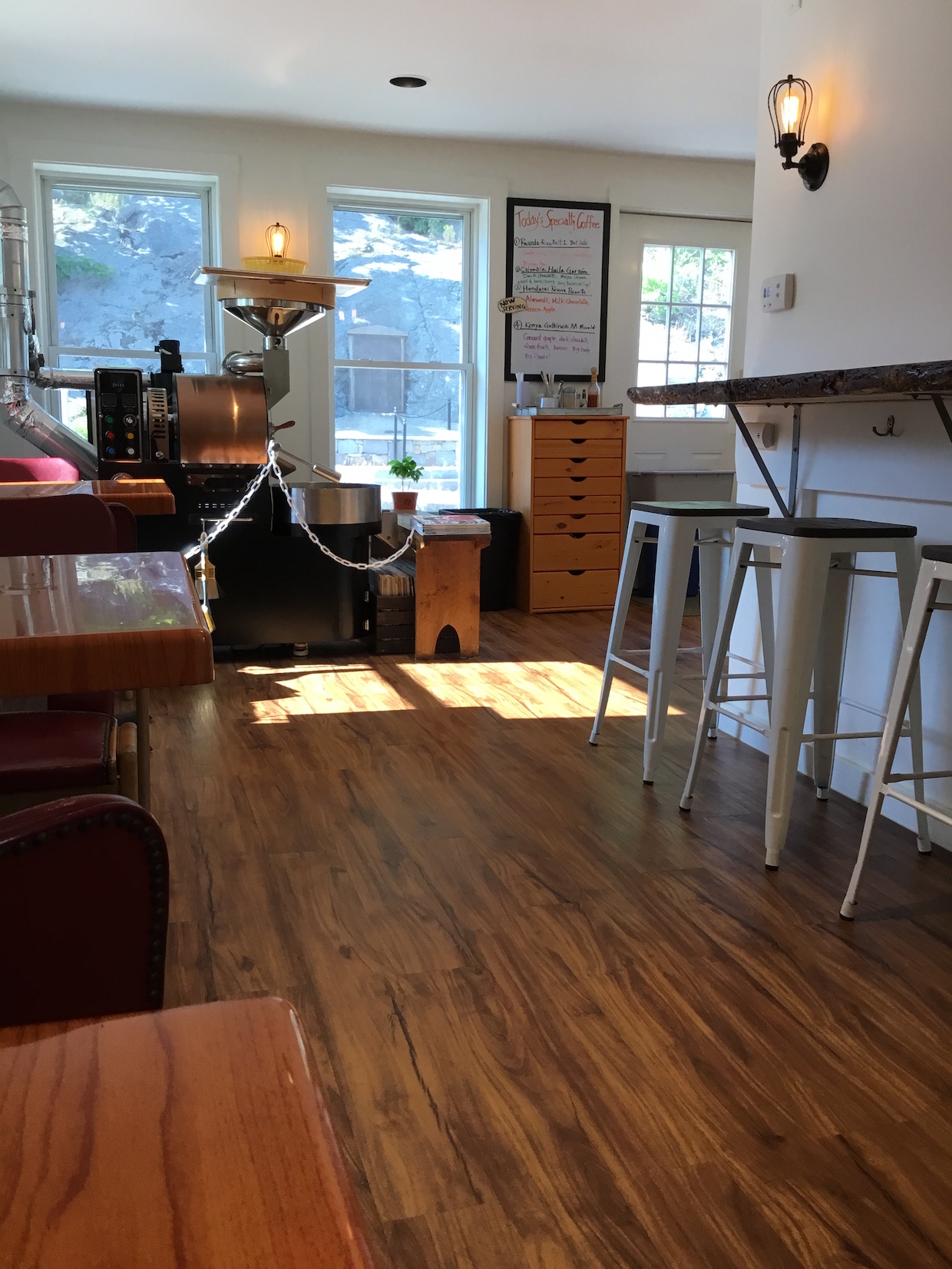 "We fell in love with this small, sleepy New England town," Nori Kozuma told Daily Coffee News. "It has a cute little downtown where everyone walks and strolls about. It's a kind of hidden gem in the Seacoast region."
Kozuma also noted its proximity to larger towns, to Sarah's family, and to the cities of Boston and Portland, Maine. This would seem to be a fertile market for Horshoe Coffee, which passes through a Buckeye Coffee Roasters BC7 machine, although Horseshoe's focus remains predominantly on retail for now.
"We have turned down several wholesale requests, due to our limited resources as well as due to the incompatibility," said Kozuma. "I am the one-person coffee department right now, from bean purchasing to sample roasting — sorting included, of course."
Kozuma hand-sorts every seven-pound batch of green coffee before committing it to the BC7. The extraordinary amount of time added to each batch is worth it, though, because as Kozuma put it, "good enough" isn't good enough for the Kozumas' vision for Horseshoe.
"Literally, every bean is looked at and touched," said Kozuma. "Yes, I spend a lot of time with my raw beans, much more time than any other roaster would spend. It takes about one-and-a-half hours to two hours for a seven-pound batch for pre-roasting. It takes about 10 minutes for post-roast sorting, mainly looking for quakers. And, yes, the quality of the sorting depends on a vendor. Thus, it takes more time on certain beans than others. A 25 percent defective rate is my cutoff, and I alert vendors when that happens."
Import partners have so far included Coffee Shrub, Genuine Origin and Portland, Maine-based supplier, Rwanda Bean. Naturally after so deeply focused a series of steps in the roastery, brewing what results is an equally deliberate process undertaken in a siphon pot or in an extensive variety of pourover methods, sometimes manually ground.
A Mahlkonig GH1 grinds for Fetco XTS batch brew, a Baratza Vario-W is on hand for some pourovers, though for some Kozuma turns to either a Hario or Zassenhaus manual grinder.
"For pourovers, I use different filters for different roast levels," said Kozuma. "I use a Hario V60 for light roast. Its fast brewing creates a crisp, clean brightness. For dark roast, I tend to use a nel drip cotton filter — a slower extraction for a smooth, deep, chocolatey sweet flavor. For medium roast, I use a very versatile Kalita wave dripper."
Roasting and brewing occurs inside a clean, white, minimalist space accented with various wood surfaces and an open, airy feel. Kozuma describes the design as "the American specialty coffee shop with a Japanese twist." The only artwork is a poster made by the Berkeley-based Acme Bread company. Old-school ska, rocksteady, reggae and sometimes American soul come from a set of speakers.
"We strongly believe if we cannot execute our drinks and food in the best way, we just don't offer it," said Kozuma, expressing an attitude that also extends to the baked goods carefully conjured in-house by Sarah Kozuma.
"The good things take time, also, we believe. In the age of 'the faster is better,' we often forget time is one of the most important ingredients, not the speediness simply provided by machines and gadgets. Especially, this is true in artisan baking, as it requires a lot of time for fermentation and proofing. This is the only reason why I have not even started our espresso program yet. I am hoping to start offering espresso within one year, however."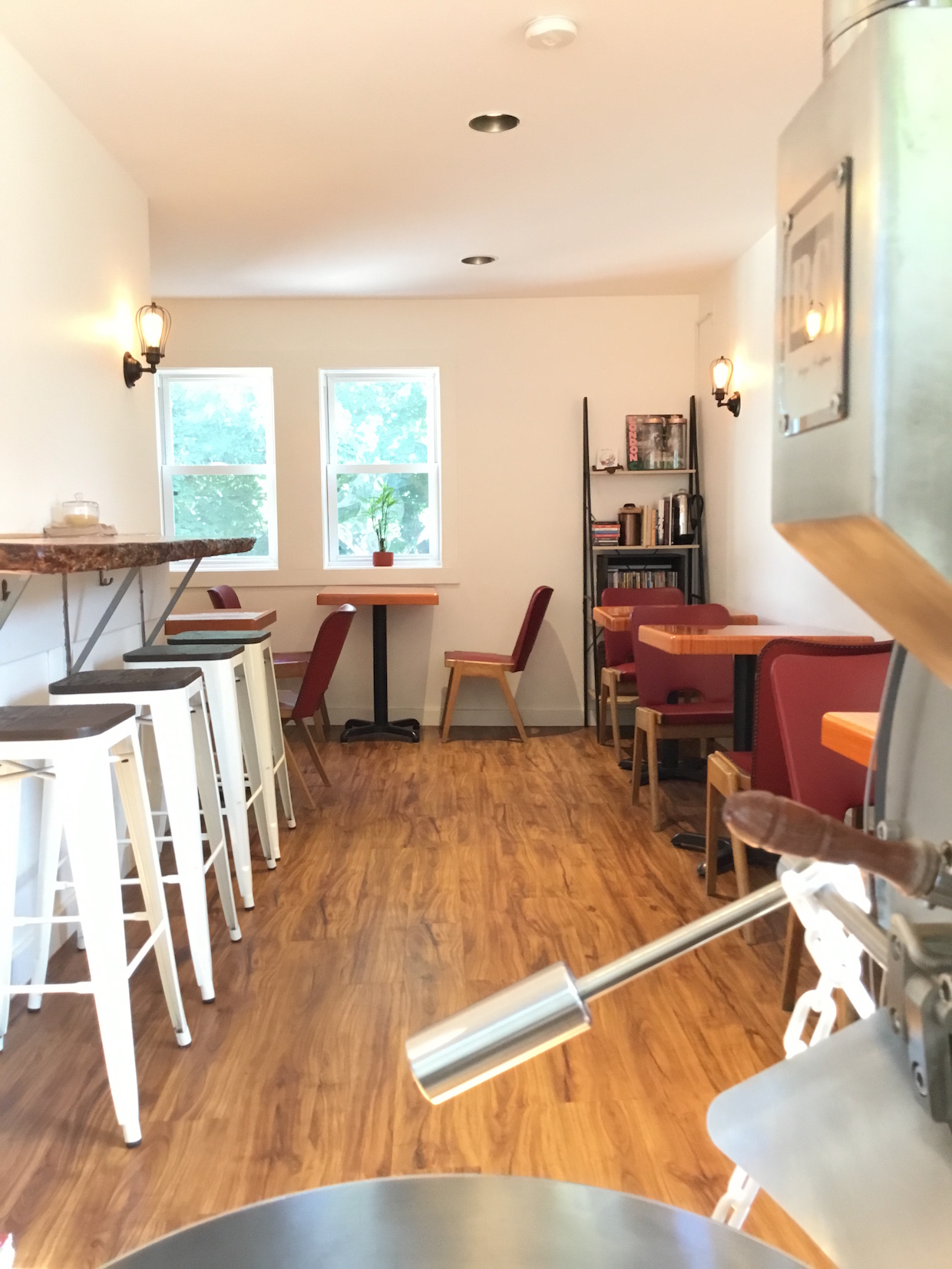 The slower pace of life in Newmarket affords Horshoe these opportunities, whereas the Kozumas feel their approach would be buried in the shuffle of cities like Oakland or San Francisco. And yet, along with its depth of history and natural beauty, Kozuma also described Newmarket as having plenty of the best of what more densely populated areas typically offer: farm-to-table restaurants, craft breweries, artists and musicians.
"Socially and politically, this town is definitely a left-leaning powerhouse in the Seacoast region," said Kozuma. "Not many ethnic or racial minorities live here, but it has a large percentage of Laotians, and it is made up of many California transplants. The town population includes many University of New Hampshire students, as well, so it gives a young cultural vibe."
For the enterprise of these two particular transplants going forward, slow and steady is the way.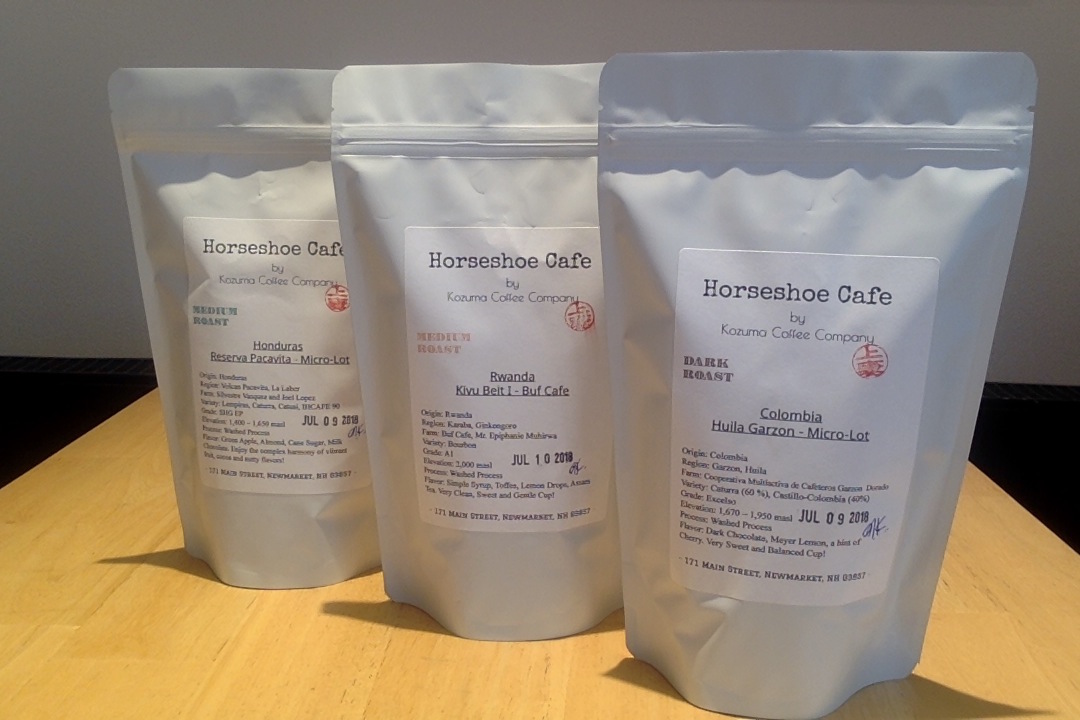 "We are a small mom-and-pop coffee shop with Japanese sensibilities, and we want to keep it that way," said Kozuma. "We do not want to go big or grow in size. We want to grow qualitatively. We don't wish a second or a third shop. I understand it might sound funny and crazy, even counterintuitive. But, while keeping our shop as small as possible, we hope to grow inward, to refine and polish everything we do, from cup and food quality to customer service. We simply want to be the best, right down to a microscopic level."
Howard Bryman
Howard Bryman is the associate editor of Daily Coffee News by Roast Magazine. He is based in Portland, Oregon.