A coffee company combining contemporary and vintage concepts in its approach to roasting has opened in Saint Paul, Minnesota. Roots Roasting recognizes that the freshness of its products as by no means a newfangled standard in the specialty world, yet it also harkens back to the coffee culture of early American industrialization.
"It was my new take on 'first wave coffee,' pre canning lines," Roots founder Pete Poire-Odegard told Daily Coffee News. "I want to move forward informed by that era of coffee."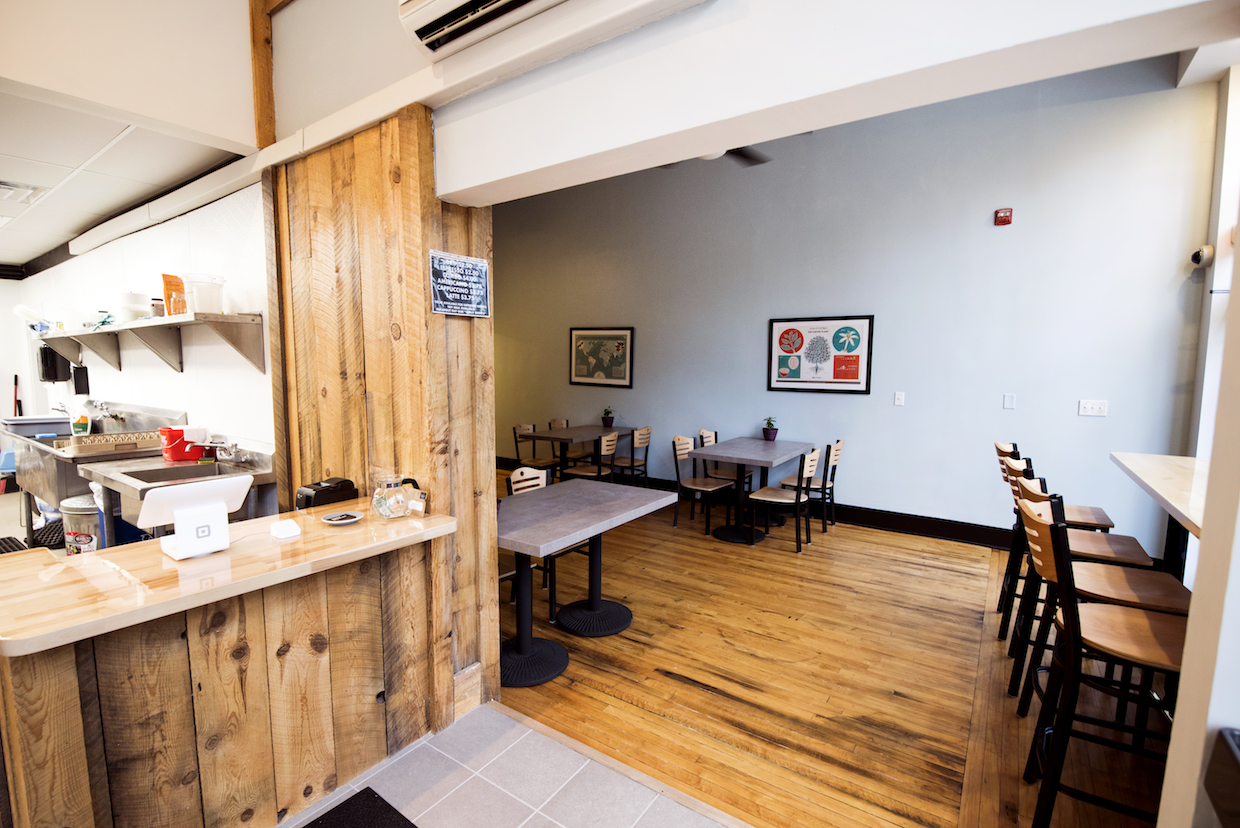 From its newly established 1,100-square-foot roastery and bar — 450 square feet of which is devoted to production and service, the remainder to seating and restrooms — Roots invokes the spirit of an era when fresh coffee was a familiar and indispensable staple.
"I use traditional roast profiles and everything is roasted along the medium spectrum," said Poire-Odegard. "My one blend is a simple and straightforward Brazil-based blend. The coffees I offer are, what I believe to be, classic profiles from the regions, rather than novel offerings. I may do a limited special offering in November of something that's a little more unique."
The Roots 5-kilo US Roaster Corp machine is installed "as close to the brew bar as we can get," said Poire-Odegard, underscoring the freshness concept to guests. To promote familiarity, the shop's water is fed through a 3M Filtrete water filter system in order to mimic what local customers would experience in their homes.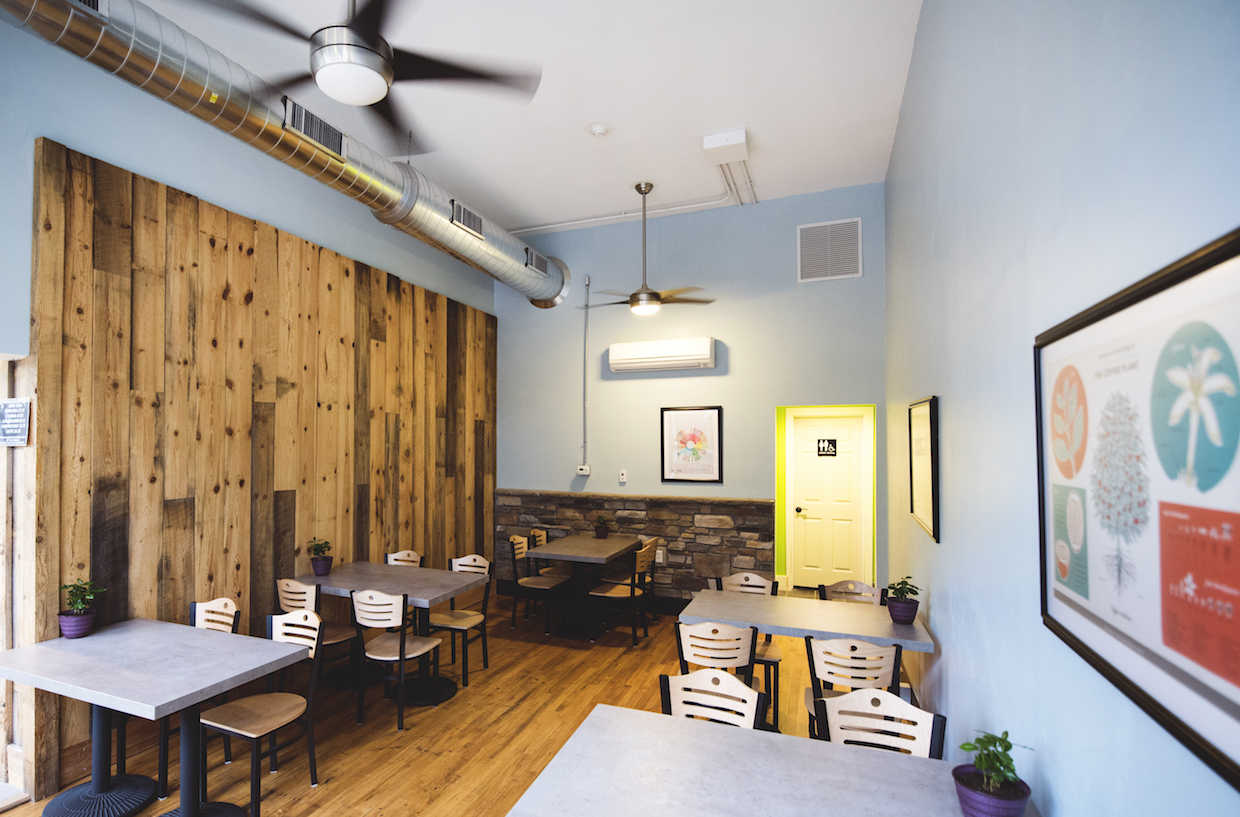 "I wanted to have everything be as close to something that someone could replicate at home as possible," said Poire-Odegard, who sets the shop's Curtis D500GT airpot brewer to mimic the profile of a Melitta pourover.
The shop does also offer espresso drinks ground by a Mazzer Super Jolly and extracted for now on a single-group Rancilio 5S that's soon to be joined by a two-group Rancilio machine. And, of course, Poire-Odegard also embraces the more entirely modern phenomenon of higher-quality green coffee, lifted by decades of science and technology to levels well above what was harvested over a century ago. Roots' green come mostly by way of fellow Twin Cities outfit Cafe Imports.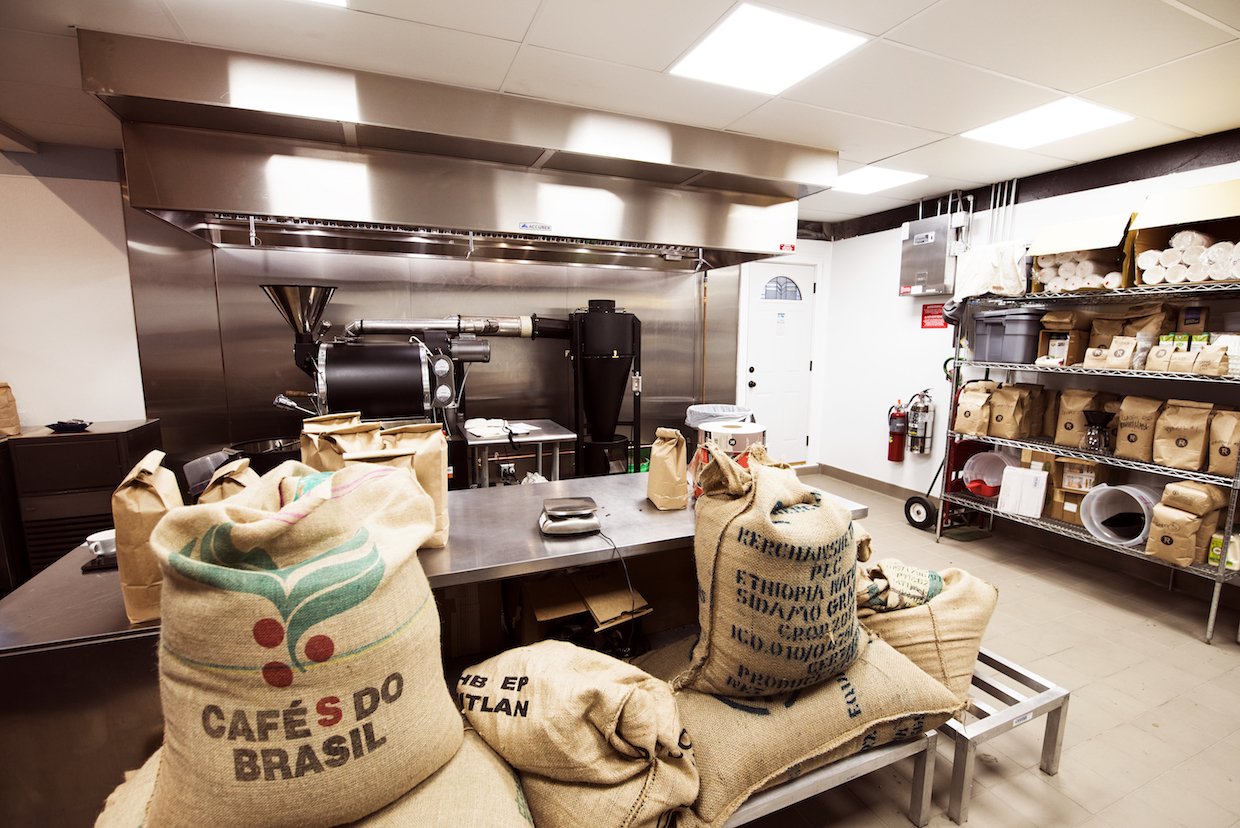 And while an old-fashioned insistence on freshness meshes well with modern sensibilities, another far more unfortunate element that endured the decades is the exploitation of labor. To counter this sad reality, Roots Roasting donates 5 percent of profits to the struggle to end modern slavery in the coffee industry in Brazil.
"I'm working on solidifying my relationship with CRS Coffeelands at the moment," Poire-Odegard said of his partnership in that effort. "It's been a long process, as they're often without connectivity and I'm often without time, but we're excited about their work and want to help support [it]."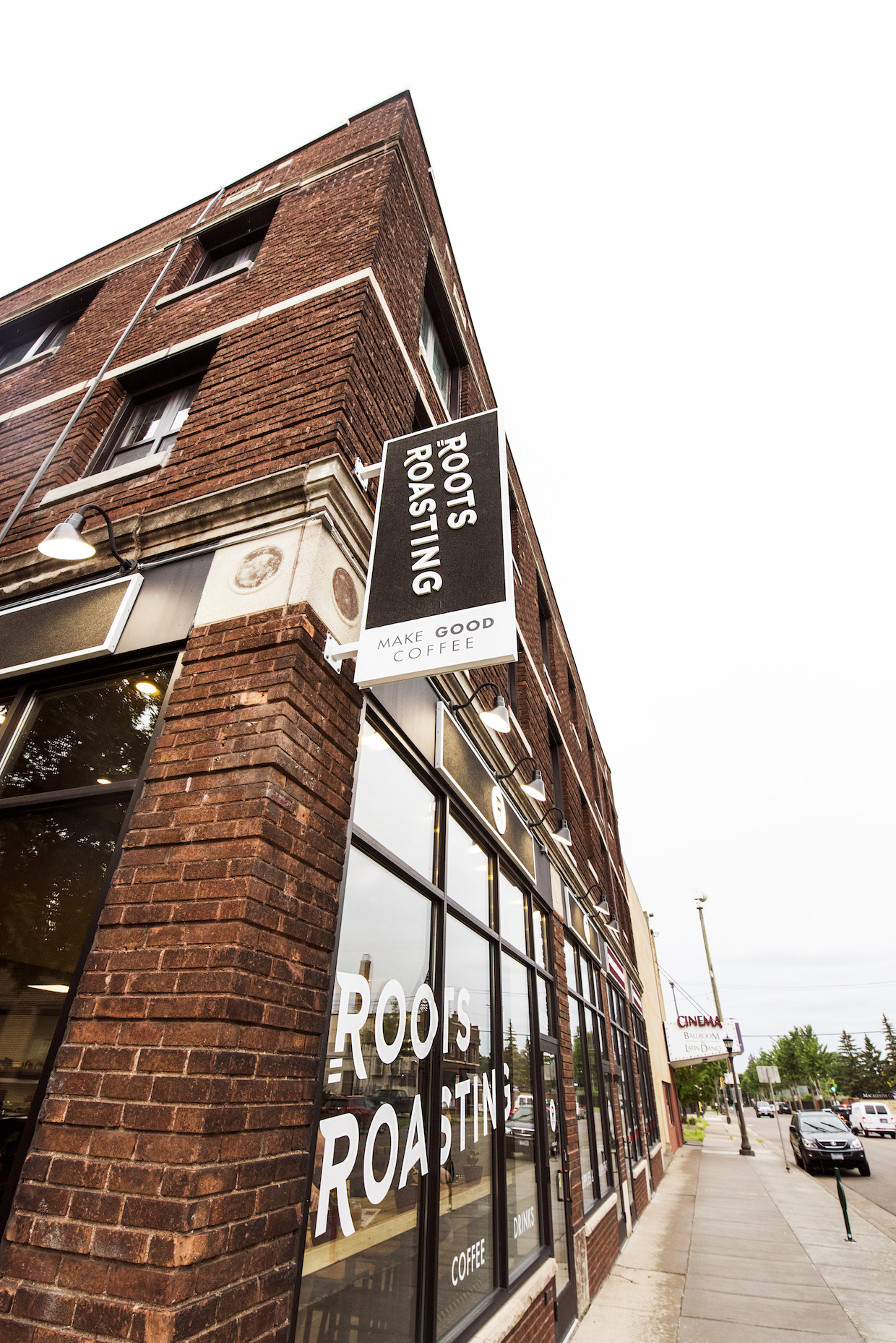 While business has reportedly been good since this summer's opening, Poire-Odegard anticipates an uptick once local colleges come back in session and then later locally when a substantial mixed-use development pops up.
"I want to solidify the front-end of the shop and then move to on-boarding my first wholesale clients from another cafe, a restaurant and a grocery store," said Poire-Odegard. "From there, it's a slow build strategy where we try to add enough wholesale business to get the roaster moving every day."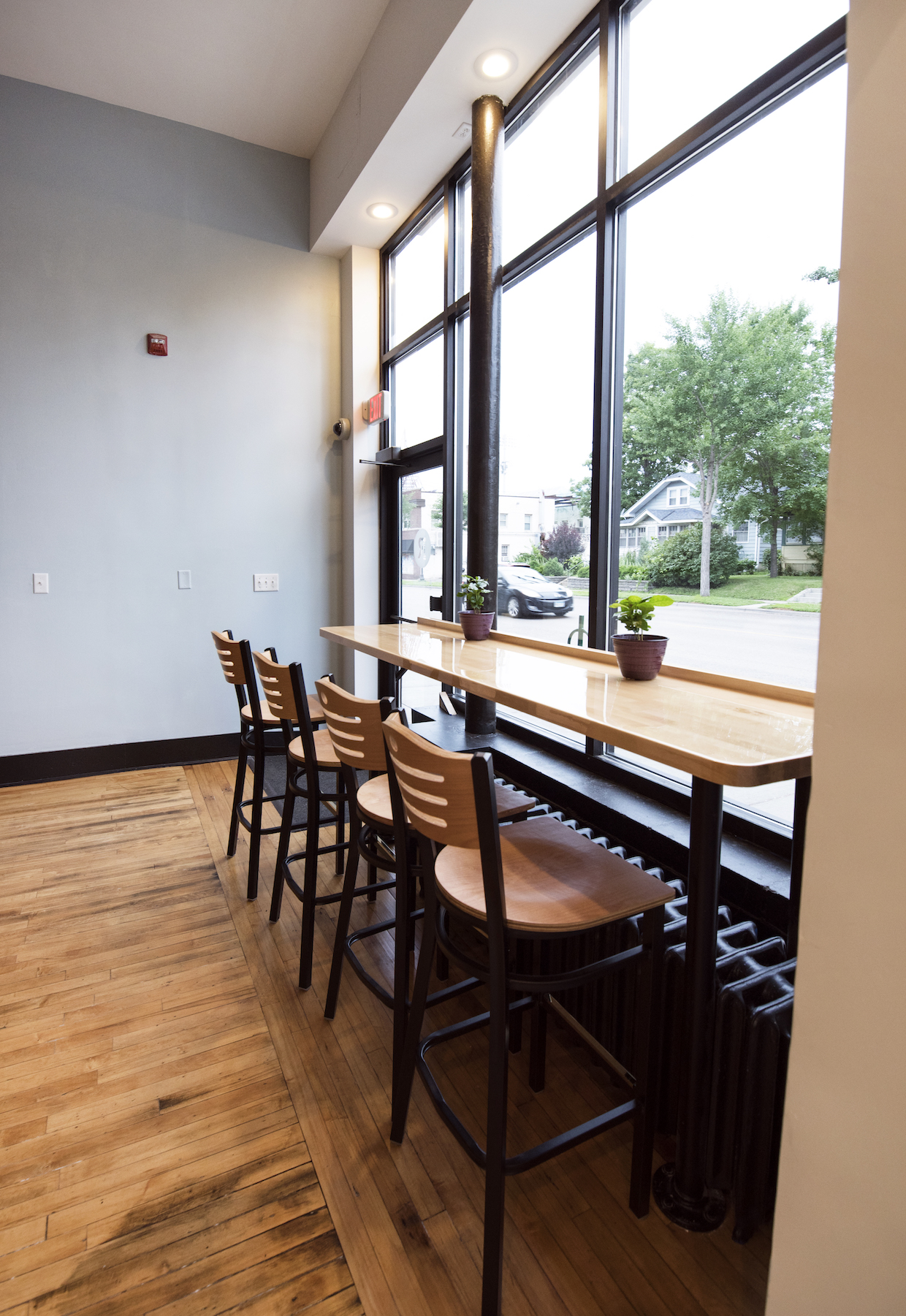 Roots Roasting is open now at 1552 Saint Clair Ave. in St. Paul.
Howard Bryman
Howard Bryman is the associate editor of Daily Coffee News by Roast Magazine. He is based in Portland, Oregon.