Since first arriving in Los Angeles from his native Australia with a work visa sponsored by Intelligentsia, Deaton Pigot has been involved in numerous operational and brand launches in the high-end specialty coffee world.
Two years ago, he launched a roasting company of his own, Take Flight Coffee — which did just as its name suggests through wholesale success throughout greater Los Angeles — and now he's ready to launch anew. With its first orders shipping in August, Pigot's Tectonic Coffee hopes to present a monumental shift in the way coffee is communicated to wholesale clients and home consumers alike, while reaching a broader audience.
"I guess it was more about an opportunity than anything else. We've had a really good start with Take Flight. We've grown exceptionally well in our immediate footprint; we're really good at making relationships on the ground and making friends," Pigot recently told Daily Coffee News. "But the question was, 'How do we get outside of our immediate footprint and our bubble and get out of state and around the country without losing our connections?'"
To help address that question, Pigot has partnered with the owner of a local tech firm, with plans to leverage new technology for traceability, information-sharing, ordering and even elements of crowdsourcing for Tectonic.
As the Take Flight brand soars toward the sunset, Tectonic will be roasting in the same shared facility, with plans to open in a larger warehouse space of its own later this year to include a new machine from Mill City Roasters. Among the three full-time staff and four part-time staff are head roaster Douglas Meils, formerly of Intelligentsia and Handsome Coffee Roasters.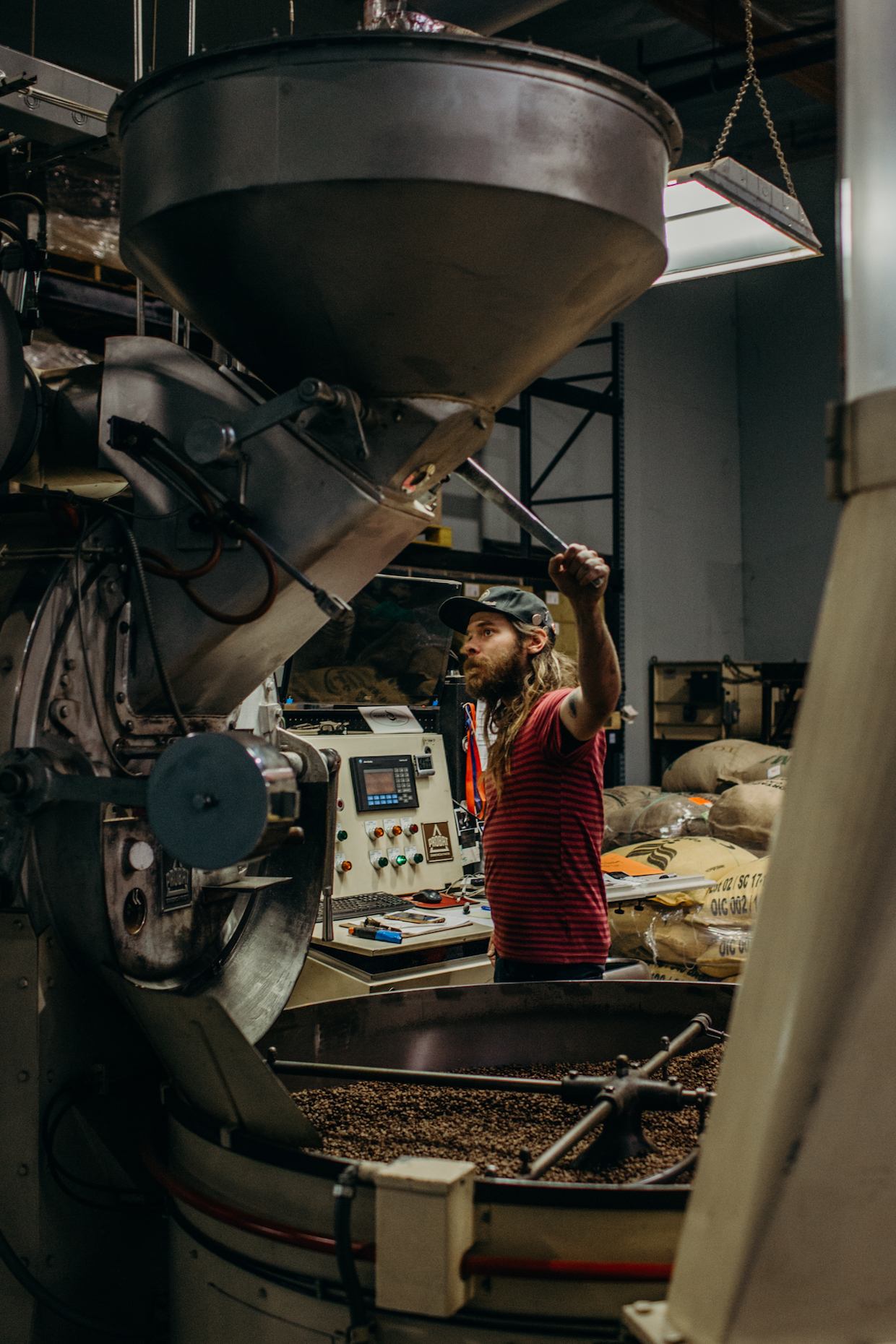 With Pigot's professional passions in sourcing and roasting, one of Tectonic's goals is transparency regarding the coffee. But Pigot said the company intends to include tech devices such as iPhone-based QR code-scanning to give coffee buyers insight into the personality of the company itself, right down to what was happening inside the roastery on production day.
Said Pigot, "How do we get wholesale customers or even home consumers to actually engage with us — to see our personalities?"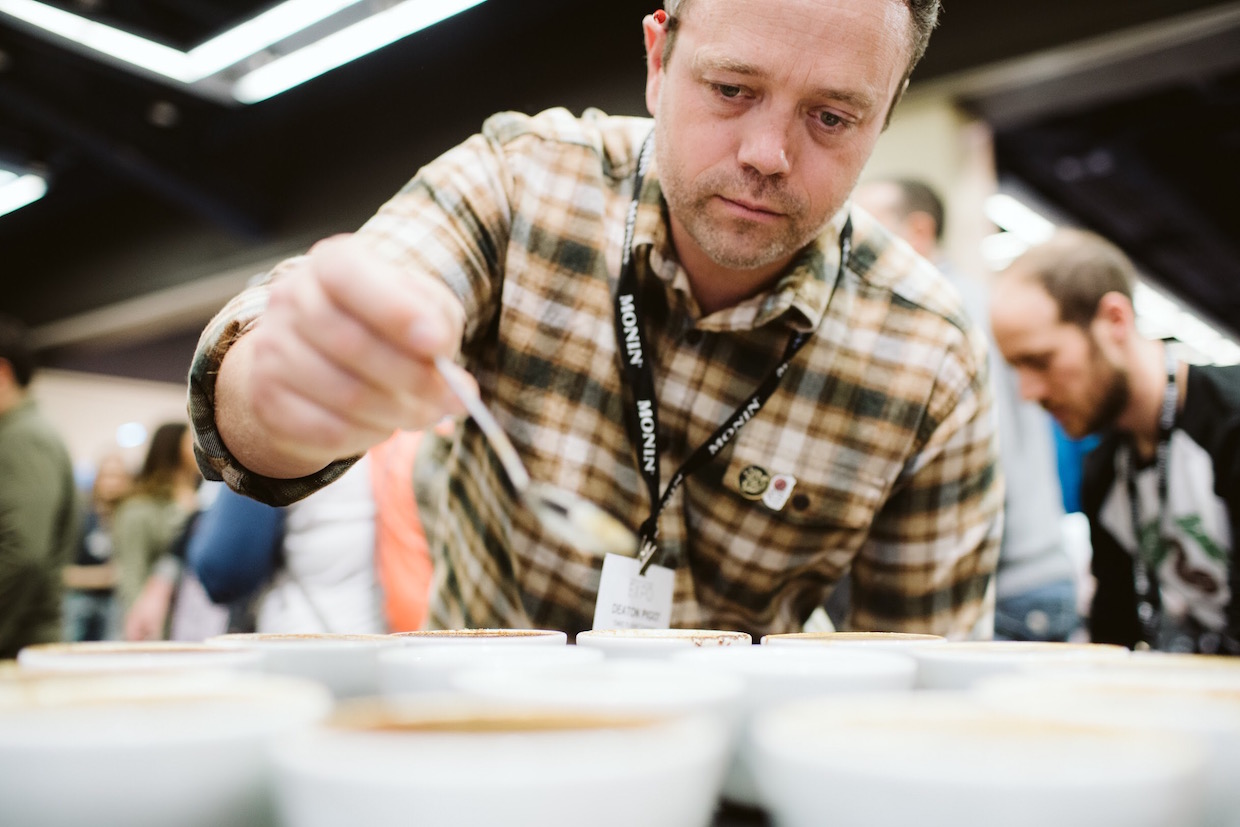 One of the ways Tectonic plans to drive more engagement is through a program for home consumers called Inner Core. Set up as a quarterly, seasonal subscription service, Inner Core is designed through QR scans to provide customers an unprecedented amount of detail on each single-origin coffee and how it moved through to the cup. Two 6-ounce bags of single-origin coffees are shipped every other week for six weeks. With each shipment, subscribers choose which coffee they prefer, and the coffee with the higher vote count moves on to become part of a seasonal, three-coffee "master blend." For the remainder of the quarter, subscribers will receive the crowdsourced master blend.
A well-versed roaster and quality-control specialist, Pigot is hesitant to fully disclose the blending process, but said each pairing of coffee will be determined ahead of time to result in what should be a well-rounded blend, offering complimentary characteristics based on established ratios.
"Blending is an art and it is really interesting, but we're letting them look through the keyhole and letting them experience what I experience when we blend," Pigot said. "If they come along with us and stay along with us for more than one season, they'll start to recognize some interesting patterns."
The Inner Core service also allows for some additional tech-based features through a user portal, such as a gifting program for when a customer is fully stocked. Subscribers will also have access to features like "Thought Sessions," which may be in-person coffee seminars at the roastery.
The company is seeking similar transparency, user-friendliness and thought collaborations through wholesale partnerships, while also offering a range of consulting services that can be under the Tectonic wholesale umbrella or wholly separate from it. 
"We don't want to sell any coffee that we're not proud of, but we do have a wide range of pricing opportunities for our wholesale partners, and a range of flavor profiles that are very different," Pigot said. "Our focus is always on balance. We firmly believe there was a trend to not even think about balance — and we've seen some roasters roasting light [to the point] of underdevelopment — and we don't see that as a positive attribute."
Nick Brown
Nick Brown is the editor of Daily Coffee News by Roast Magazine.