Winner of this year's SCA Best New Product award in the category of "consumer coffee or tea preparation and serving equipment (non-electrical)," the Soma Brew Bottle has officially launched for sale via the manufacturer's website and in retail stores.
While there's no shortage of combination brewer-and-vessel products available on the coffee equipment market at this point, this blue ribbon winner finds innovation in filtration, which makes sense given that Soma has made its name with a line of stylish home water filtration and vessel products.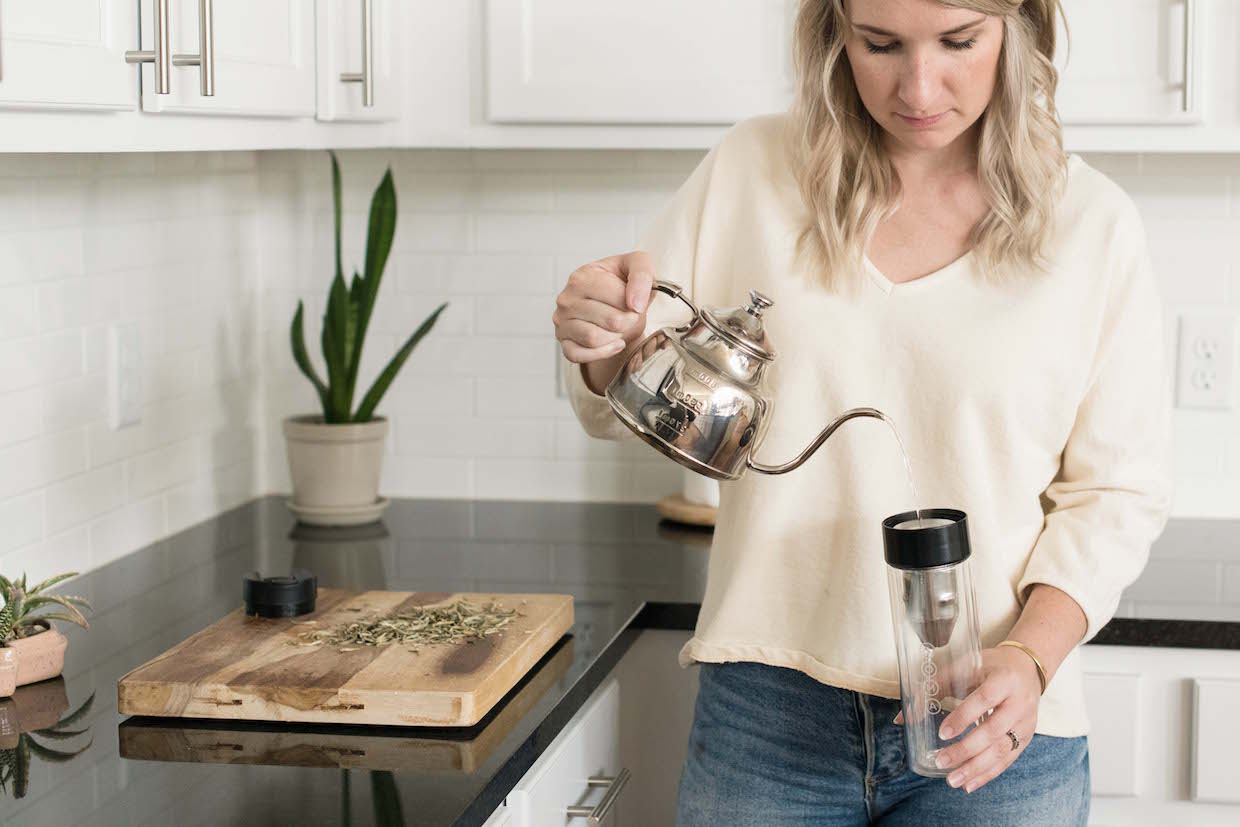 At the top of the clear, dual-walled borosilicate glass vessel, a finely perforated stainless steel filter emphasizes depth and verticality substantially more so than more common conical, wedge-shaped or flat-bottomed pourover brewers. The cylindrical format results in more contact time, according to the company, which yields both a longer and more even extraction that avoids "high and dry" grounds at the outer edges of the coffee bed.
"We developed this internally with the help of a few NYC-based baristas and shop owners," Soma Co-Founder and CEO Mike Del Ponte recently told Daily Coffee News. "We wanted to consider the efficiency of immersion brewing but integrate that concept into pourover as well."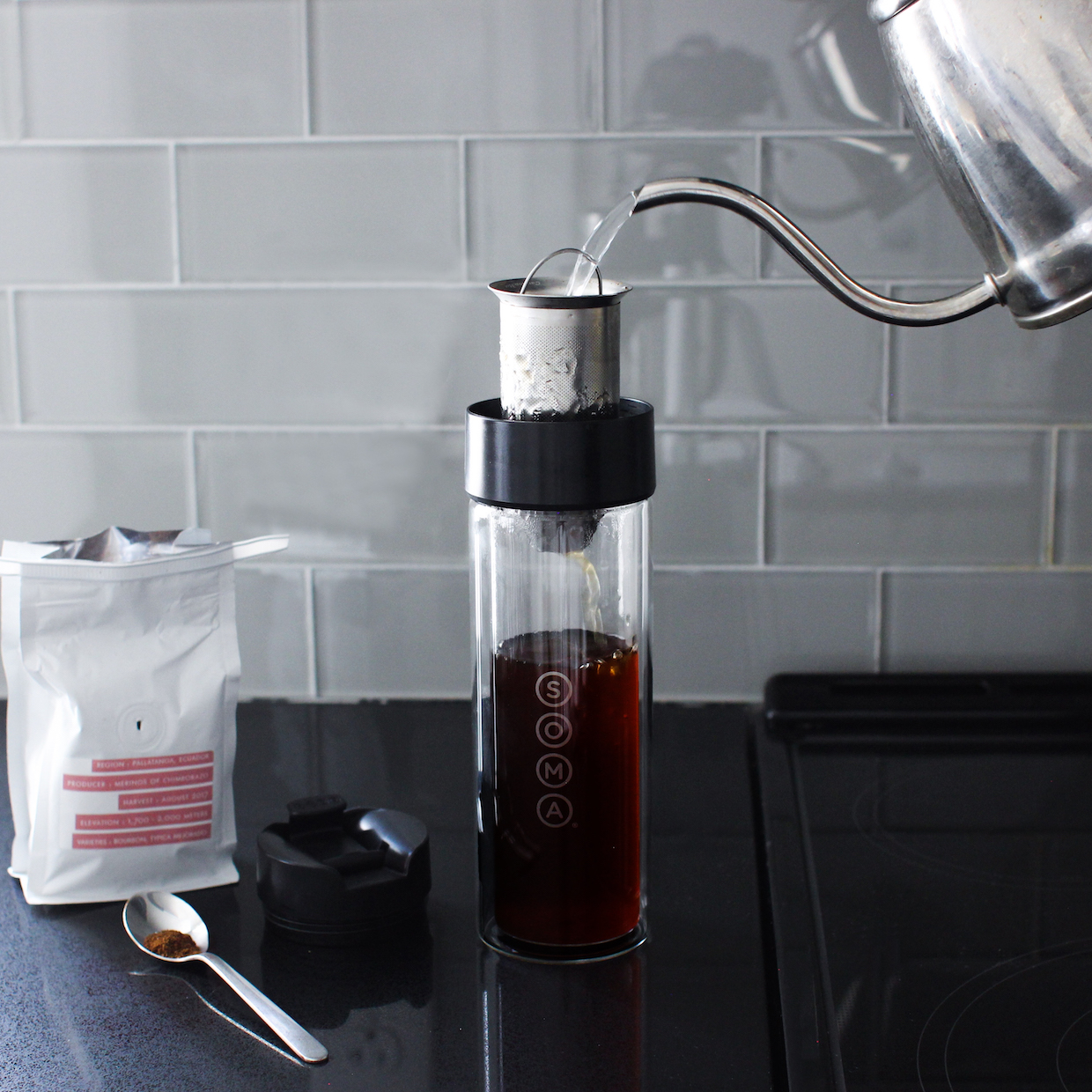 This line of thinking was also explored two years ago by Michigan-based Proper Coffee Company, whose Proper Coffee Pour Over Drip coffee maker takes cylindrical brewing fully vertical. The patent-pending Soma filter differs in that it includes holes along the sides, nearly all the way to its top, whereas the Proper brewer's filter is a flat disc at the bottom.
The Soma Brew Bottle provides two positions for its filter to rest: A lower position allows for full submersion ideal for tea or cold brew; and another higher spot for pourovers. The B-Corporation-certified company claims the product's BPA-free tritan lid, when snapped shut, is completely leakproof, and all components of the device are dishwasher safe.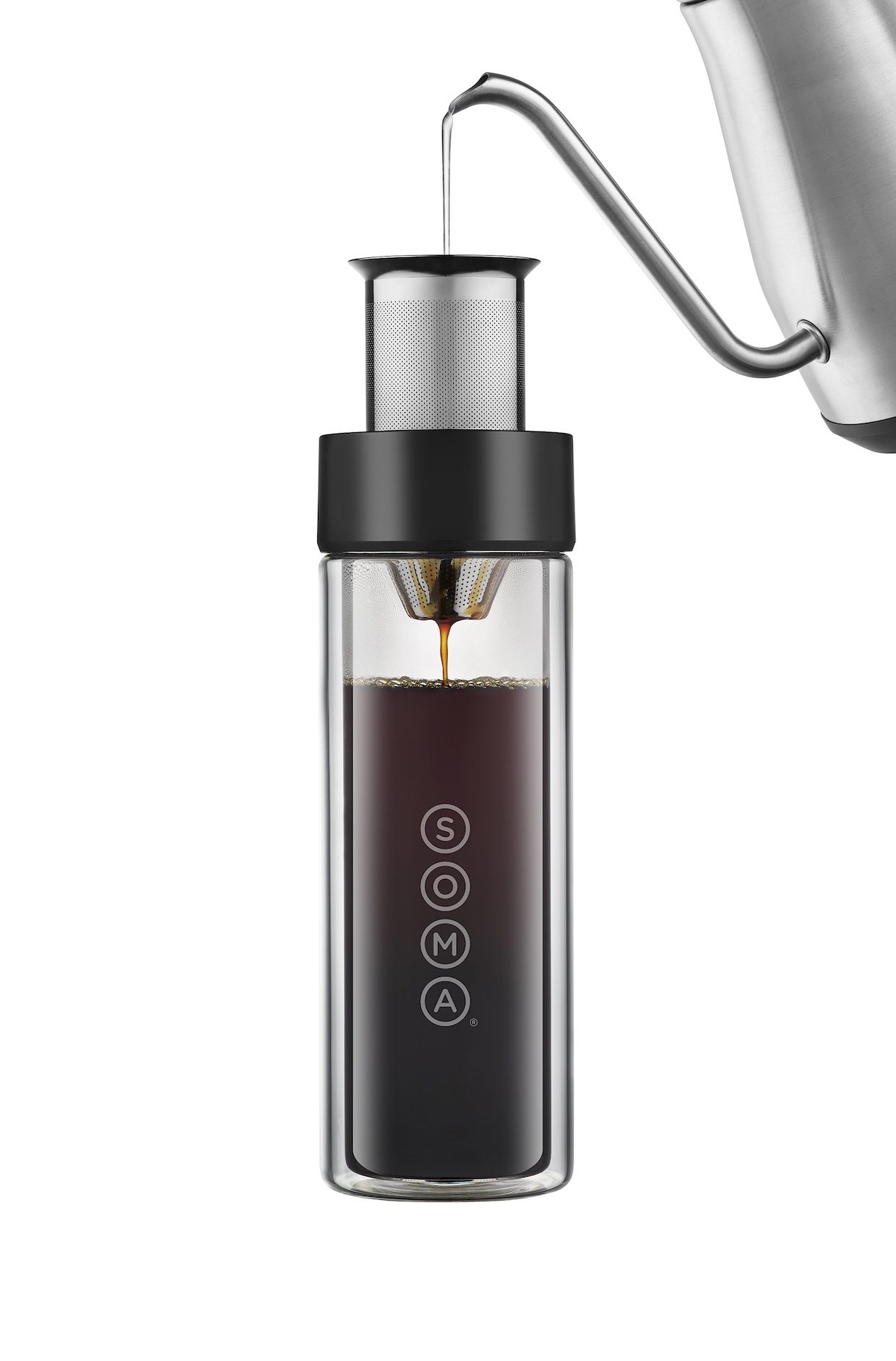 "We always had the vision of expanding into the coffee space, as water is so integral to good coffee," Del Ponte said. "We knew that certain minerals can help bring out the flavor in coffee and tea, so we started studying what happens during extraction to the oils and aromas during different brewing processes. We concluded that offering a filter that allows the aromas through, but not the sediment, could provide the ideal drinking experience, assuming you are brewing with good water."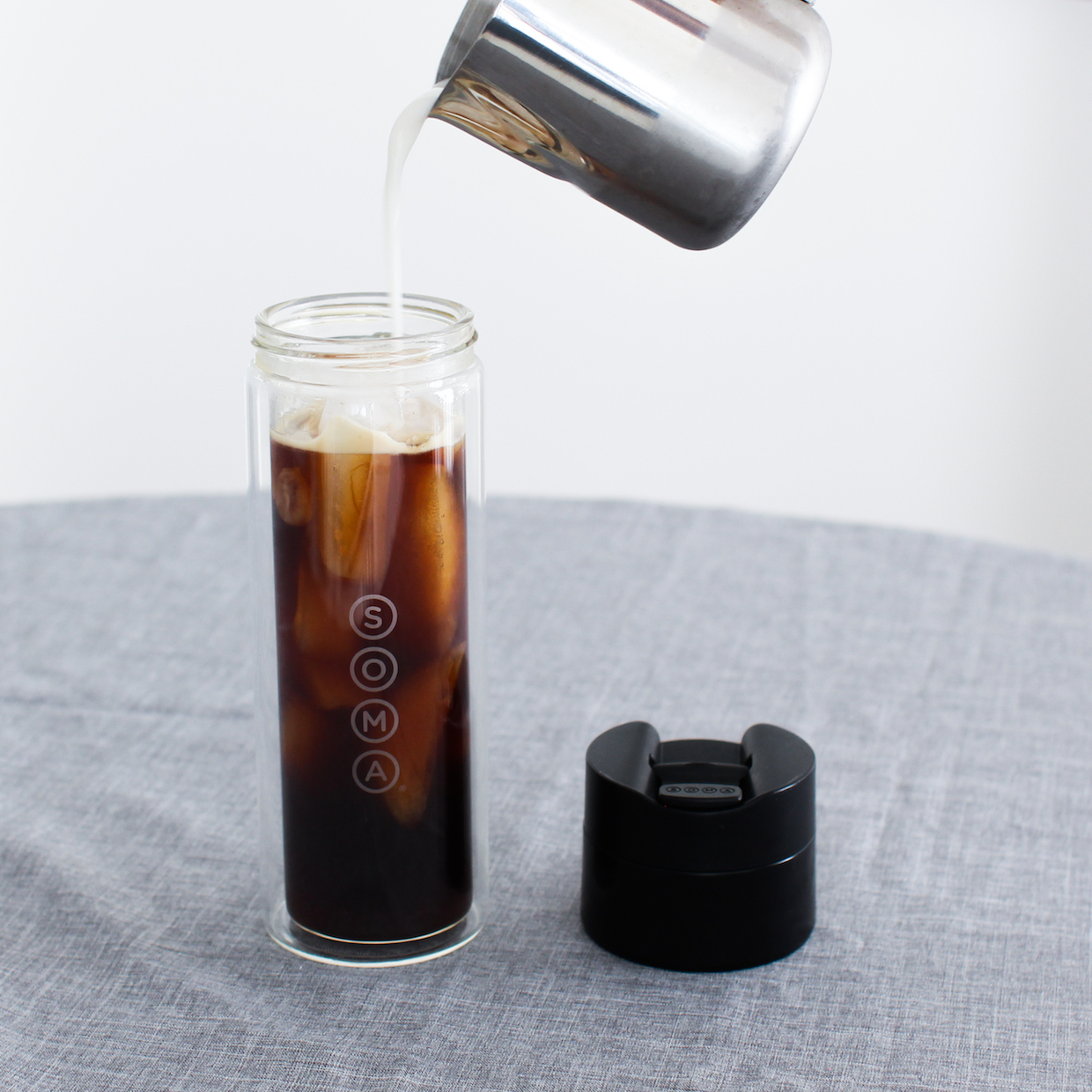 Del Ponte said that Soma has a variety of further products in the works on all its existing fronts, including filtration, hydration and coffee/tea. As for whether that might include an entrance to the burgeoning consumer category of coffee-specific water filters, Del Ponte responded only with a coy, "Maybe."
The 12-ounce Soma Brew Bottle is available now for $40 online and in stores.
Howard Bryman
Howard Bryman is the associate editor of Daily Coffee News by Roast Magazine. He is based in Portland, Oregon.