Behind a larger goal of making smallholder coffee farmers more competitive in the global marketplace, Intelligentsia Coffee and the nonprofit social investment fund Root Capital recently met with 40 smallholder farmers and cooperative representatives in Colombia.
Held in Pasto, Nariño, the wide-ranging, four-day workshop called ECWx was designed to help coffee farmers develop skills to improve coffee quality in order to reach better markets. It was modeled after Intelligentsia's weeklong Extraordinary Coffee Workshop (ECW), which Intelligentsia has been running for the past nine years, and annually includes some 50 direct trade partners from 15 origin countries, according to the company.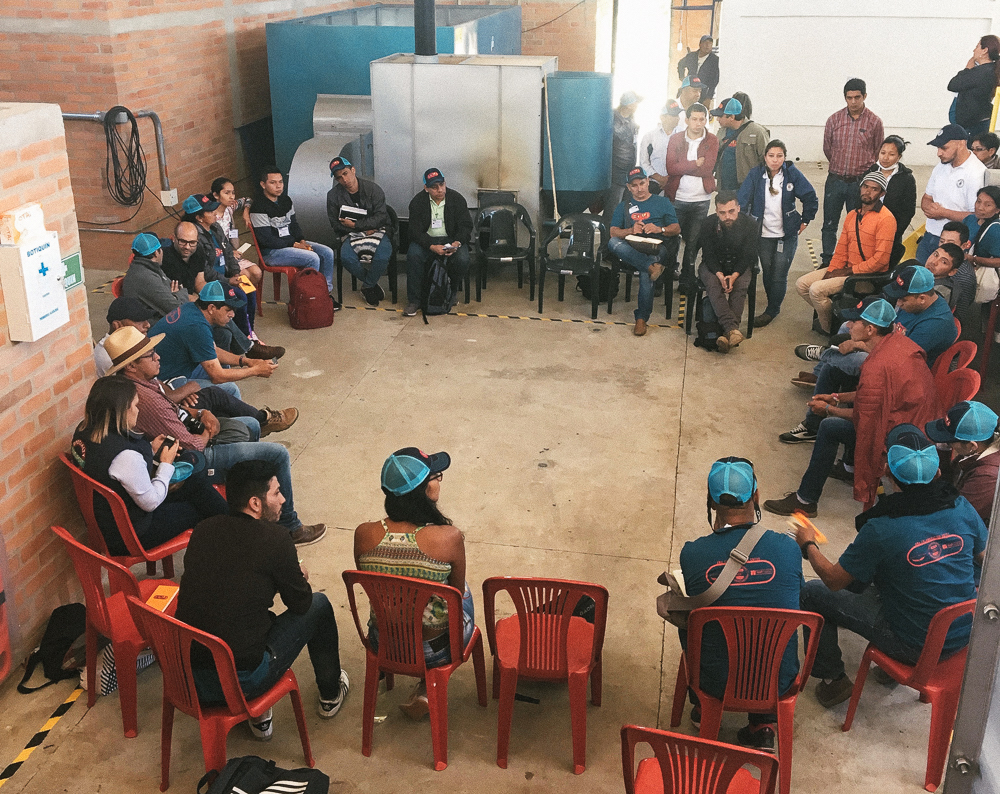 The first ECW-style event outside Intelligentsia's own sourcing network, ECWx was part of Root Capital's Feed the Future Partnership for Sustainable Coffee, funded by USAID and Keurig Dr Pepper. It should be noted that Keurig and Intelligentsia are both brands under the JAB Holding Company coffee umbrella.
The Feed the Future partnership is designed to deliver lending and training to some 120 coffee enterprises in Colombia, Honduras, Indonesia, Peru and Rwanda, with the shared goal of making them more competitive in the global marketplace in order to improve the livelihoods of the approximately 90,000 smallholder farmers involved.
"Smallholder coffee farmers are structurally disadvantaged in a global economy that rewards efficiency and scale," Intelligentsia Coffee Director of Sourcing and Shared Value Michael Sheridan said in an announcement from the company today. "ECWx was designed to help them build the skills they need to turn their comparative advantage in quality into a competitive edge in the marketplace."
Nick Brown
Nick Brown is the editor of Daily Coffee News by Roast Magazine.