While refrigerated shelves are overflowing with RTD cold coffee options that boast about quality, brew methods or origin-related flavor characteristics, very few of them really have a story to tell. A new entrant to the category based out of Grand Rapids, Michigan, Soldadera Coffee aims specifically to tell not only one personal story, but several larger stories at the same time.
The family-owned company, founded by Mario Rodriguez, is primarily intended to honor his grandmother Cristina, a social justice activist for women's rights in Mexico.
"Because my parents worked all day, I was taken care of by my grandma, and spent many hours with her," Rodriguez recently told Daily Coffee News.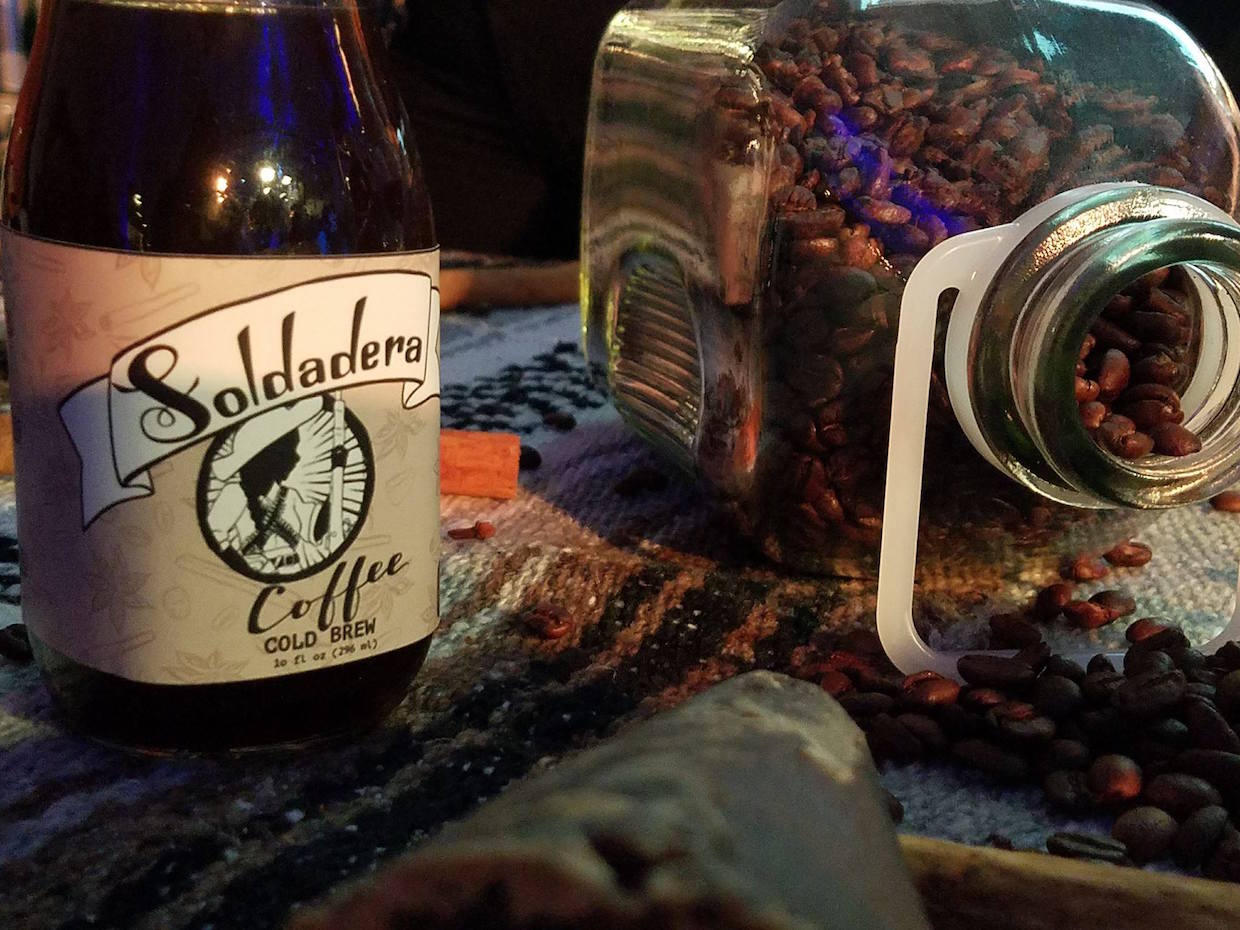 The eldest of nine children born into poverty, Rodriguez's grandmother was tasked with raising her siblings herself due to alcoholism and neglect by her parents. Later, as the mother of nine children of her own, after her husband died accidentally while building their home, she found herself raising a large family alone once again. Yet she always also found the time and energy to rally in support of others in equal if not greater need, and was well known in the community for her fighting spirit.
"She would take me to religious events where she participated and gave out food for free," said Rodriguez. "One time she took me early in the chilly dawn to a small town outside Mexico City, where she made me carry coffee in carafes to give away to the people at the cathedral. This moment, and taste of the Mexican coffee, the Café de Olla flavor, stayed with me all these years."
These memories came flooding back to Rodriguez while sipping Café de Olla on a business trip back to Mexico about two years ago, at which point the inspiration struck him to put that delicious recipe into a product that honored the woman, the culture, and her spirit of social justice.
Today, that product is based on a blend of certified organic, Fair Trade and rainforest-friendly Guatemalan and Mexican coffees roasted by Madison, Wisconsin-based Steep & Brew Coffee and then steeped in cold water for roughly 12 hours. The brew is then blended with cinnamon, anise, cloves, and piloncillo, an unrefined cane sugar sourced from Veracruz, Mexico.
"As a coffee aficionado, I knew I had to share this with the world as cold brew, to honor my grandma and her spunk to help others," said Rodriguez. "As we did research in the history of Mexican coffee, we found out that it was women who created the recipe during the Mexican Revolution in 1910 and inspired many other women to break the norms in the Mexican culture to be more than wives. Hence we chose 'Soldadera,' which translates to 'women soldier.'"
The Soldadera team is rounded out by Rodriguez's sister Gabriela Rodriguez, father Cesar Rodriguez, and wife Erinna Espinosa, the latter of whom, as chief marketing officer for Soldadera, pens blog posts about women's issues on the company's website. Espinosa also produces a Soldadera podcast, featuring audio interviews she records with inspiring women discussing their challenges, efforts and achievements.
"As a minority woman, half Filipino and Greek, breaking cultural norms is important to her," said Rodriguez. The first two episodes of the podcast are complete and will soon be available to stream from Soldadera's website and social media.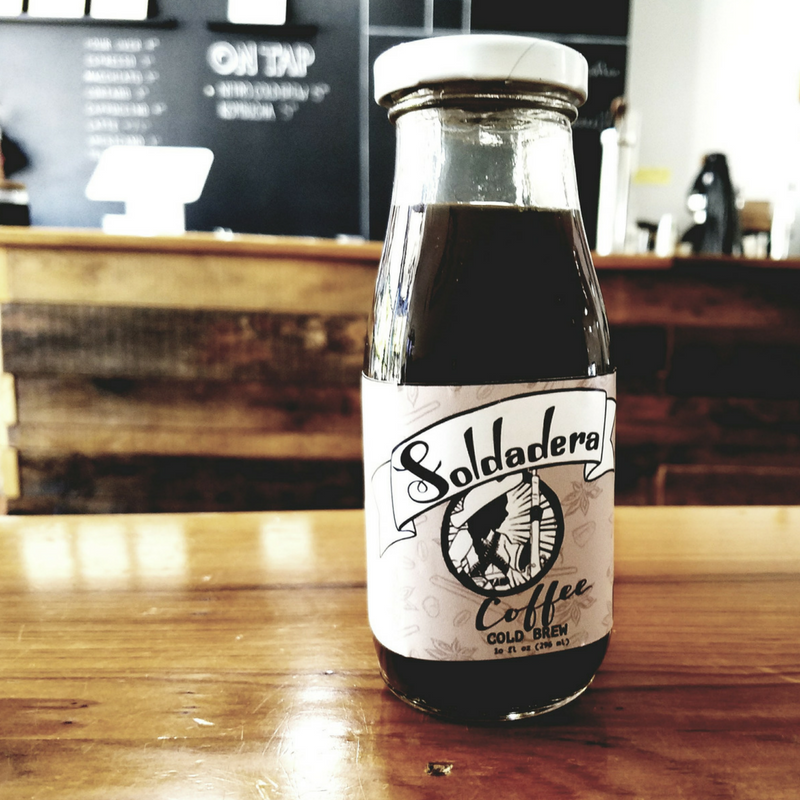 The first branded batch of bottled cold brew rolled out for sale last year. Meanwhile, after a roughly two-year period of refinement and development, the Soldadera Coffee company was legally founded this year, and has won several financial awards in start-up business competitions, most recently including a $20,000 prize from Start Garden's 100 Ideas initiative.
Said Rodriguez, "Our team is excited to start a large manufacturing process [and] come up with more cultural cold brew beverages."
Howard Bryman
Howard Bryman is the associate editor of Daily Coffee News by Roast Magazine. He is based in Portland, Oregon.