Sweet relief came anew for coffee lovers in the Detroit area this month as coffee roasting and baking company Dessert Oasis Coffee Roasters opened its third shop, in Royal Oak, following an ambitious second shop that opened in downtown Detroit in late 2015.
The company has relocated its baking production into the expansive new 3,600-square-foot facility, which also includes space for live music and other performances, as well as a spot reserved for the company's second 3-kilo-capacity U.S. Roaster Corp machine.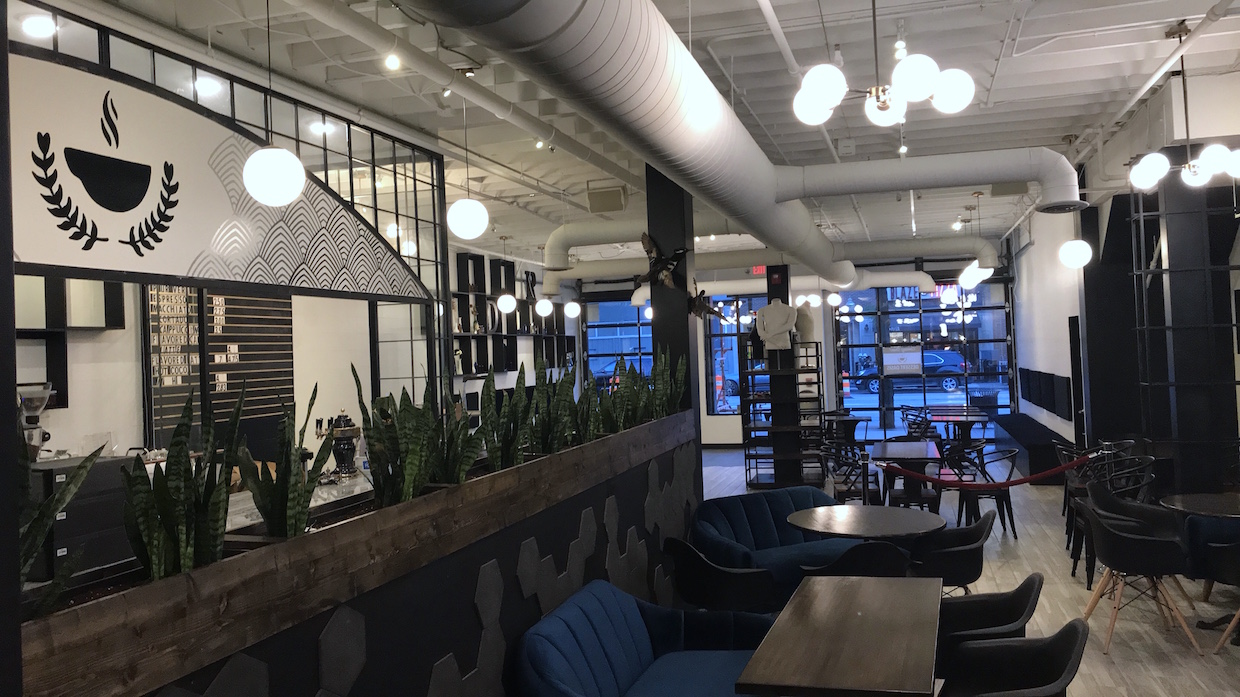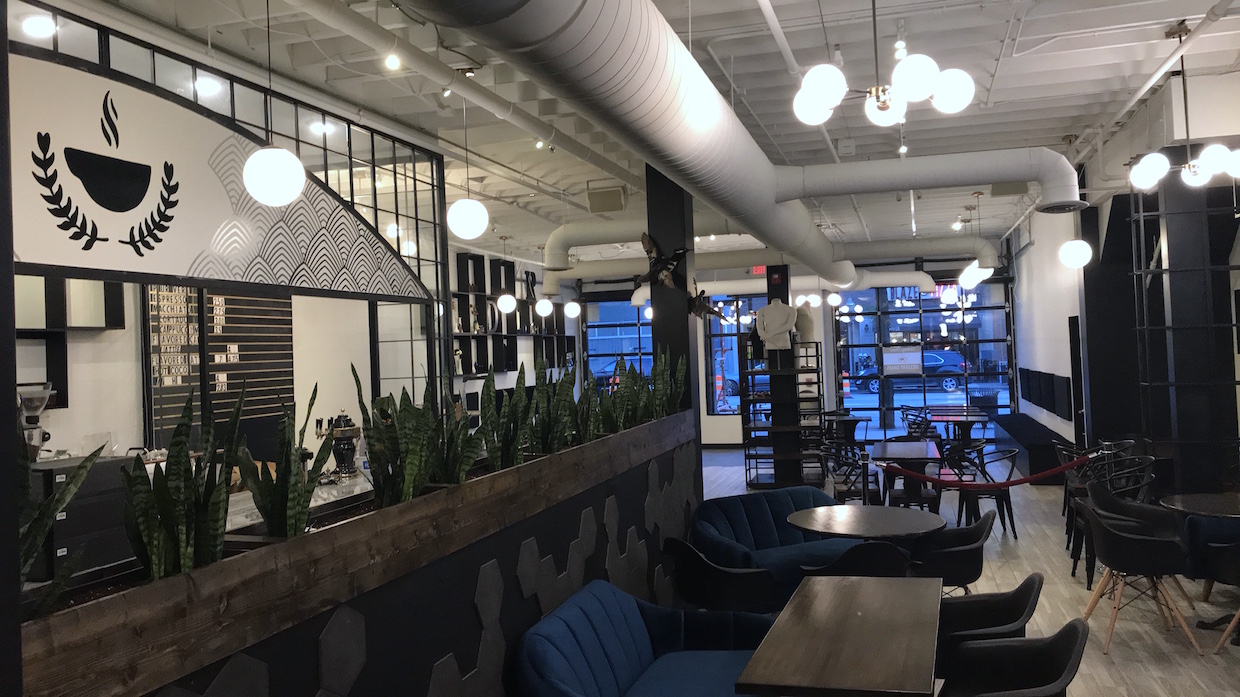 "We'll continue also roasting on the one at our Rochester store, so between the two roasters we will be supplying all three locations and our small but growing wholesale program," DOCR President and Director of Coffee Nathan Hamood told Daily Coffee News
A trio of Compak E8 grinders are lined up on the new bar for a rotating menu of single origin espressos, all of which will be extracted on a new Slayer Steam X espresso machine. A Mahlkonig EK43 grinder preps the beans for Hario V60 pourover weighed on Acaia Pearl scales, as well as for Fetco batch brews. A selection of house-made cheesecakes are prominently displayed, while a vintage restored beer tower holds multiple local kombuchas on tap.
The vintage styling that binds all DOCR interiors manifests in the new space through mid-century modern details including light fixtures, furniture, floor tiles, wallpaper, and even some vintage taxidermy. The high-ceilinged new shop also asserts its uniqueness, though, in a slightly more pronounced polished minimalism, with its wood rafters painted white, sliding glass garage doors and other elements.
"In designing this space we wanted something that we felt was consistent with our brand, our interests, things we're into, etc, but wanted it to be unique to that shop," said Hamood. "Our goal is to make sure any of our shops make sense where they are and aren't just copied and pasted into a different area where they might be less relevant."
Hamood said that with the third shop now open and the second roaster arriving soon, some wholesale growth will come in the short term, followed by a period of tightening, refining and doubling down on all things quality-related before seeking any additional retail shops.
"Our biggest goal right now is to really sort of get introspective, and more heavily invest in ourselves before branching out more," said Hamood. "We want our growth to be something that allows us to do even better the things we are trying to do, so I think this is a great time to really dial that in. After that we could start looking at more retail, but this next phase is about strengthening that foundation."
Dessert Oasis Coffee Roasters is open now at 115 S Main St. in Royal Oak.
Howard Bryman
Howard Bryman is the associate editor of Daily Coffee News by Roast Magazine. He is based in Portland, Oregon.