Bird Rock Coffee Roasters continued its retail expansion this week with a new location in San Diego's Pacific Beach neighborhood. It's the fifth location for the company and the second opening since its acquisition by Topeka, Kansas-based PT's Coffee Roasting Co. in early 2017.
With ample indoor and outdoor space for guests to enjoy, the newly remodeled 1,100 square foot cafe also includes garage door windows, which have become a signature element of Bird Rock retail spaces while allowing light and sea breezes to flow through the space. To achieve the clean, beach-inspired design, Bird Rock commissioned the San Diego-based interior design company MY Studio ID, which also worked on a location that opened this past Spring in Del Mar.
The coffee bar in the new space is equipped with a silver Slayer Steam X paired with a Mahlkonig Peak grinder for espresso, while a Mahlkonig Twin grinds for single serve coffees from a 5-Cup Poursteady System and batch brews from a Curtis G4 Twin 1-Gallon.
An expanded food menu — currently only available at the Pacific Beach location — offers pastries and other specialties such as sweet and savory toast, house-made yogurt, Bostock (baked French toast), fresh focaccia bread, savory and sweet brioche tarts, and gluten-free muffins. Menu items are prepared onsite by professionally trained pastry chefs Justin Gaspar and Sean Le, who both attended the International Culinary Center in Northern California.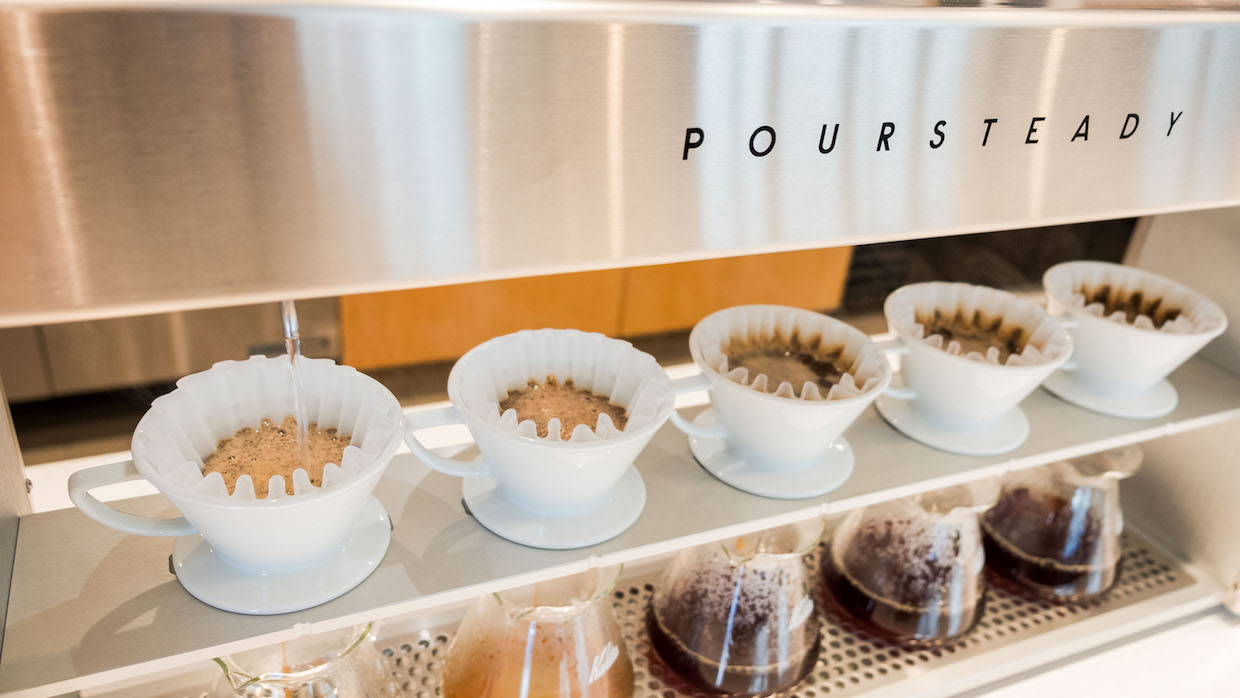 As a longtime practitioner of origin-focused, "direct trade" sourcing, Bird Rock has found the kind of critical and local success to make expansion possible. The company has pulled in numerous awards since opening its doors in 2006, including 16 medals at the recent Golden Bean North America competition, the Good Food Awards in 2016 and 2017, and Roast magazine's Micro Roaster of the Year award in 2012.
Yet when it comes to retail, all the awards in the world can't make up for quality people.
"We've had a really busy year with two new stores opening, and another starting construction in the next couple of weeks," Bird Rock Co-Owner Jeff Taylor told Daily Coffee News. "Our real focus has been on building our outstanding team of coffee professionals and getting everyone into the correct roles so that we can expand as appropriate."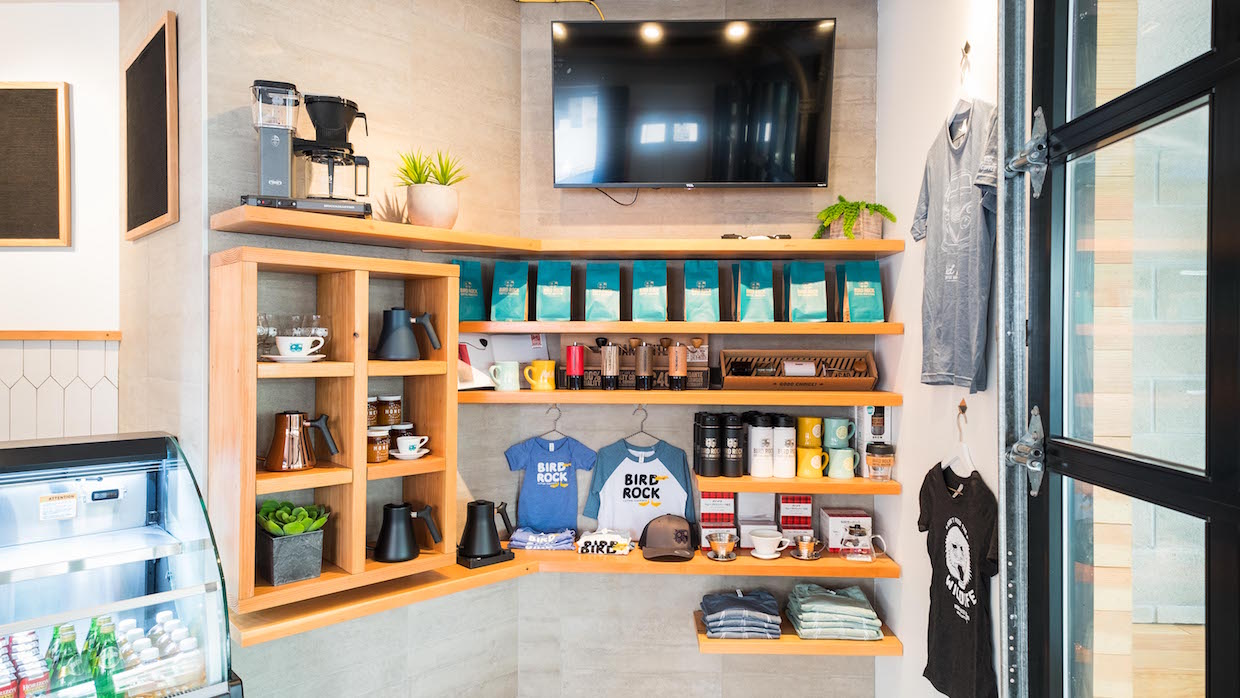 Bird Rock is approaching future projects strategically and deliberately, balancing the potential for expansion with its own standards for quality and efficiency.
"First and foremost, quality has to be maintained as we grow," said Taylor. "And not just the quality of coffee, but quality of our food, pastries and staff — from the roasting team to baristas. If we can't maintain the appropriate training levels, we'll postpone any new stores. We don't have a magic number of stores we want to open, we just want to provide great coffee and pastries whenever and wherever the opportunity presents itself. Appropriate growth while creating opportunity for our exceptional team of coffee pros is our goal."
Bird Rock Coffee Roasters is now open at 829 Garnet Ave in Pacific Beach, San Diego.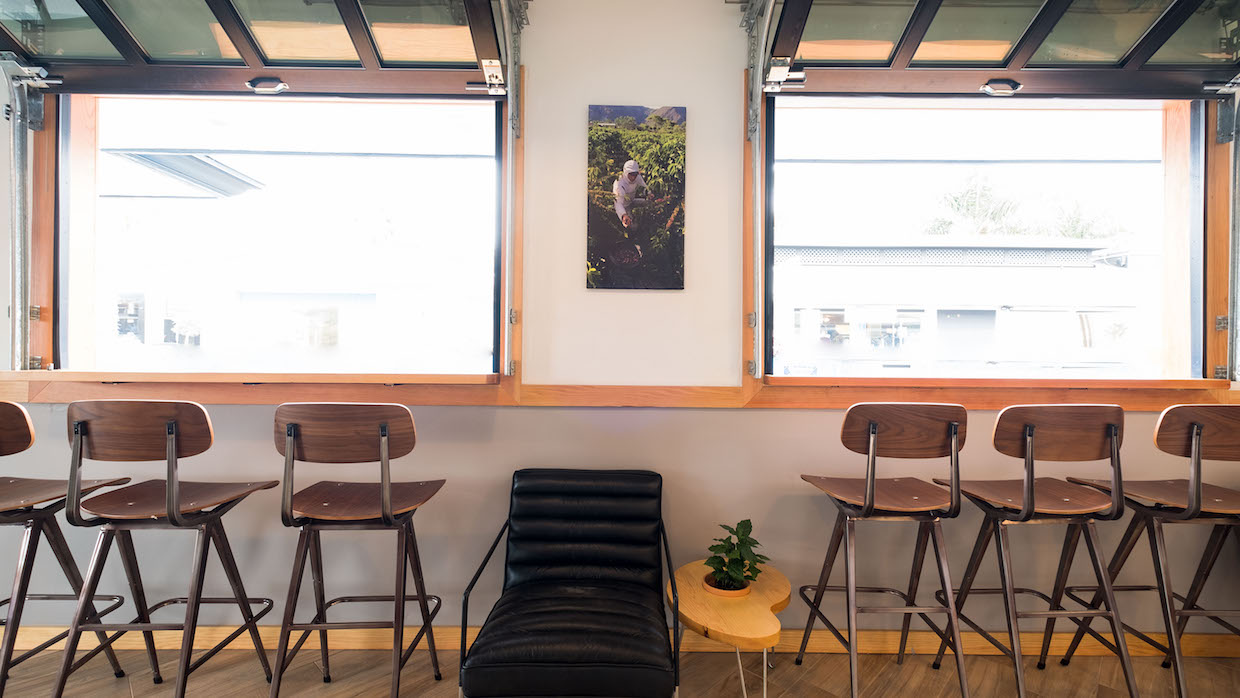 Lily Kubota
Lily Kubota is the managing editor and digital content manager for Roast Magazine. She is based in Southern California.