A lot can be accomplished on the internet these days, including making things come to fruition "in real life." Such has been the case with Missouri-based startup Cuento Coffee, which while building key connections online has also been sinking roots into the real-life coffee scene in Kansas City.
Andy Gallant started the fledgling roasting company earlier this year with a consumer-class Behmor 1600 Plus roasting machine purchased second-hand from the original owner, whom he'd met online. Larger volumes of Cuento Coffee offerings are now toll-roasted on a Diedrich IR-12 as, while the still-active Behmor is soon to replaced by a more robust and advanced Aillio Bullet machine purchased online by an investor.
Cuento Coffee sources its green coffee online, as well, in small-volume purchases from importers such as Bodhi Leaf Coffee Traders and Genuine Origin. The company's online retail platform is crucial to its growth, and the colorful artwork featured on its retail packaging is done by artists that Gallant meets primarily through Instagram. Paul Contreras, the artist and founder of coffee-themed product line Brew Sleep Draw, designed the brand's logo, among other assets.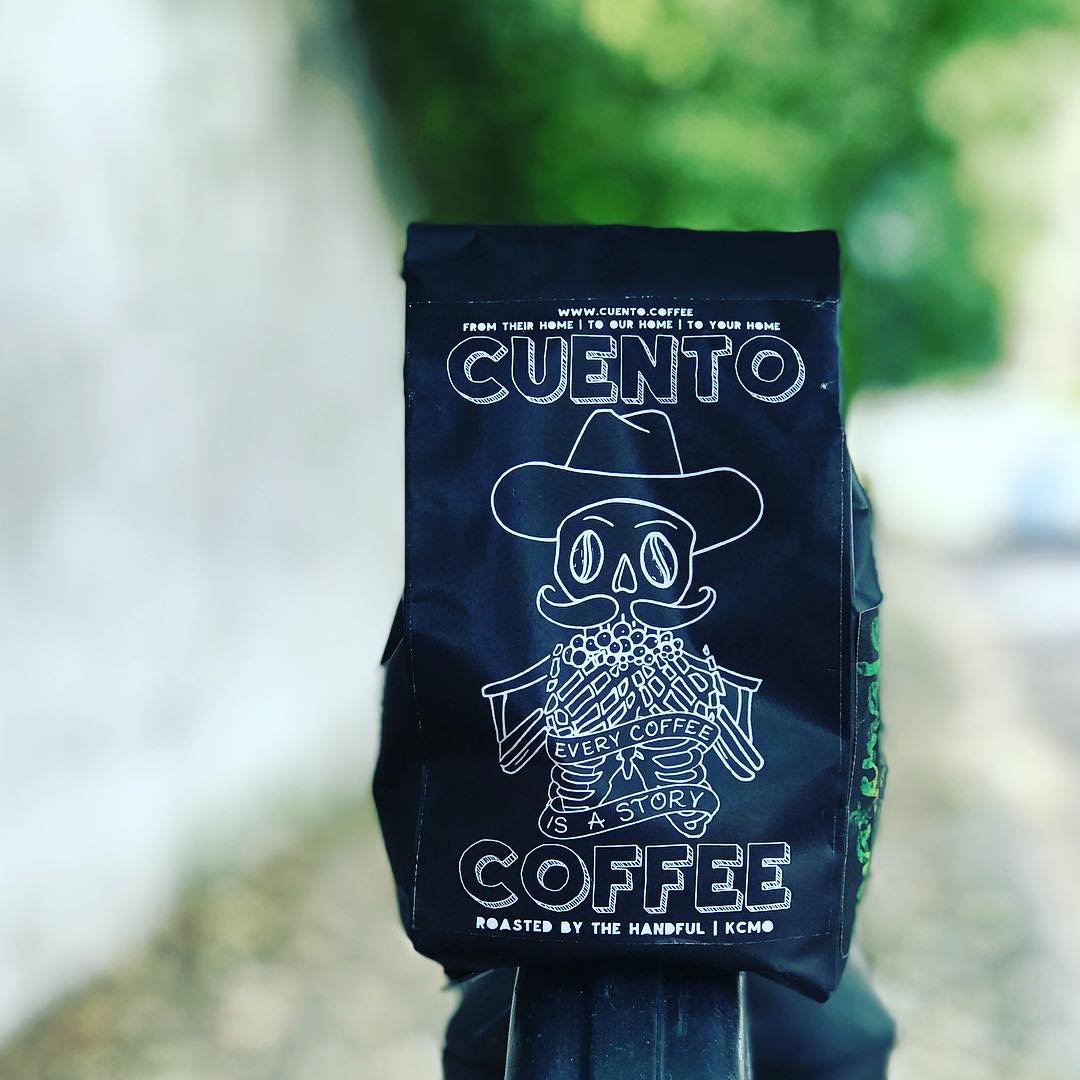 "Paul and I have been friends via Instagram for years now, and he has been hearing about my coffee dreams since the early days, so when it came time to make a logo, I wanted no one else to make my principal logo," Gallant told Daily Coffee News. "Paul and I would chat for hours about the idea of a coffee farmer skeleton, and how it represents the generations of coffee farmers who have spent their lifetimes farming and working the land."
Cuento Coffee engages with its followers through the hashtag and slogan, #EveryCoffeeIsAStory, binding Cuento products to visuals and ideas associated with their origins.
Meanwhile, IRL, Gallant still works the coffee bar at at the Nerman Museum, while the smaller-batch roasting takes place in a backroom at the vegan eatery Happy Apple Cafe, where Gallant also serves the occasional Cuento pourover. The cafe also serves Cuento's coffees via drip and cold brew.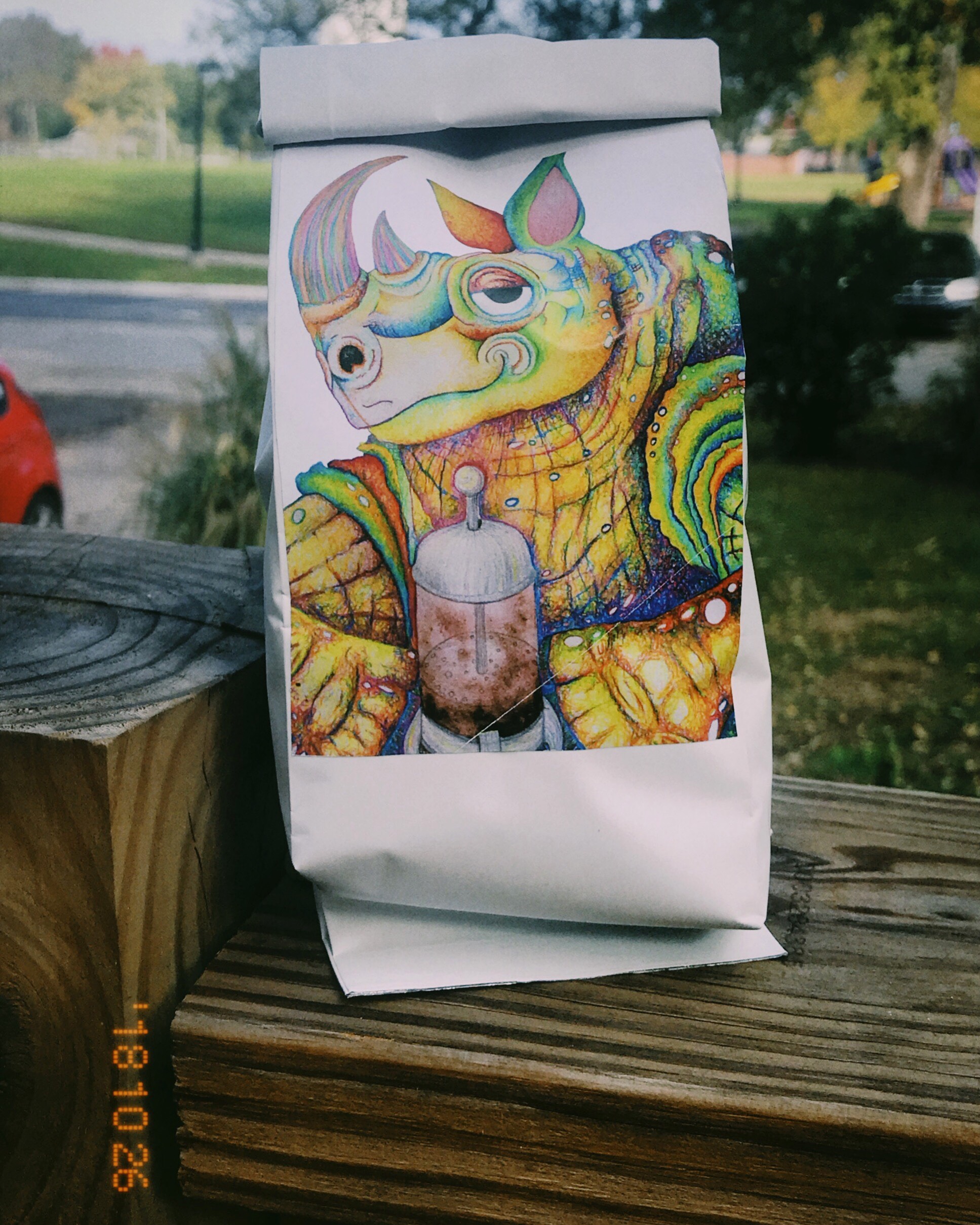 Gallant said he looks forward to sourcing coffee through KCMO-based Anthem Coffee Imports, given their shared love for their home city. Gallant also has plans to travel to origin personally, to forge more of the direct, analog, terrestrial connections to coffee farmers that inspired his pursuit of coffee in the first place, having recently spent a year working in an orphanage in El Salvador.
"One of our first coffees that we sold was from Finca La Bolsa in Guatemala, also known as Vides 58 coffee," siad Gallant. "I hope to visit them this harvest. Eventually, the goal is to only sell coffee from people I've met."
All the while, Gallant plans to tie these connections in with engaging visual content.
"I'm a photographer, and have always wanted to tell stories visually," said Gallant. "As a child I idolized Walter Iooss Jr., Sergio Larraín, Abbas, Annie Leibovitz, and I always felt inspired by my friend Fernando Salazar who worked at the Wichita Eagle. I hope to bring photography back into the mix with Cuento, to go and to photograph the souls that grow and bring us our coffee."
When it comes to the art of roasting, Gallant tries to find a path for letting the beans tell their own stories.
"Roasting can be one of the most type-A things ever, if you want it to be," said Gallant. "I am a very type-B, creative kind of person. I treat each coffee as its own thing, and trial-and-error towards a profile for each one that has sweetness and brightness, usually. I like contrast in my roasts. While some shoot for balance and smoothness, I like a little sharpness to the flavors."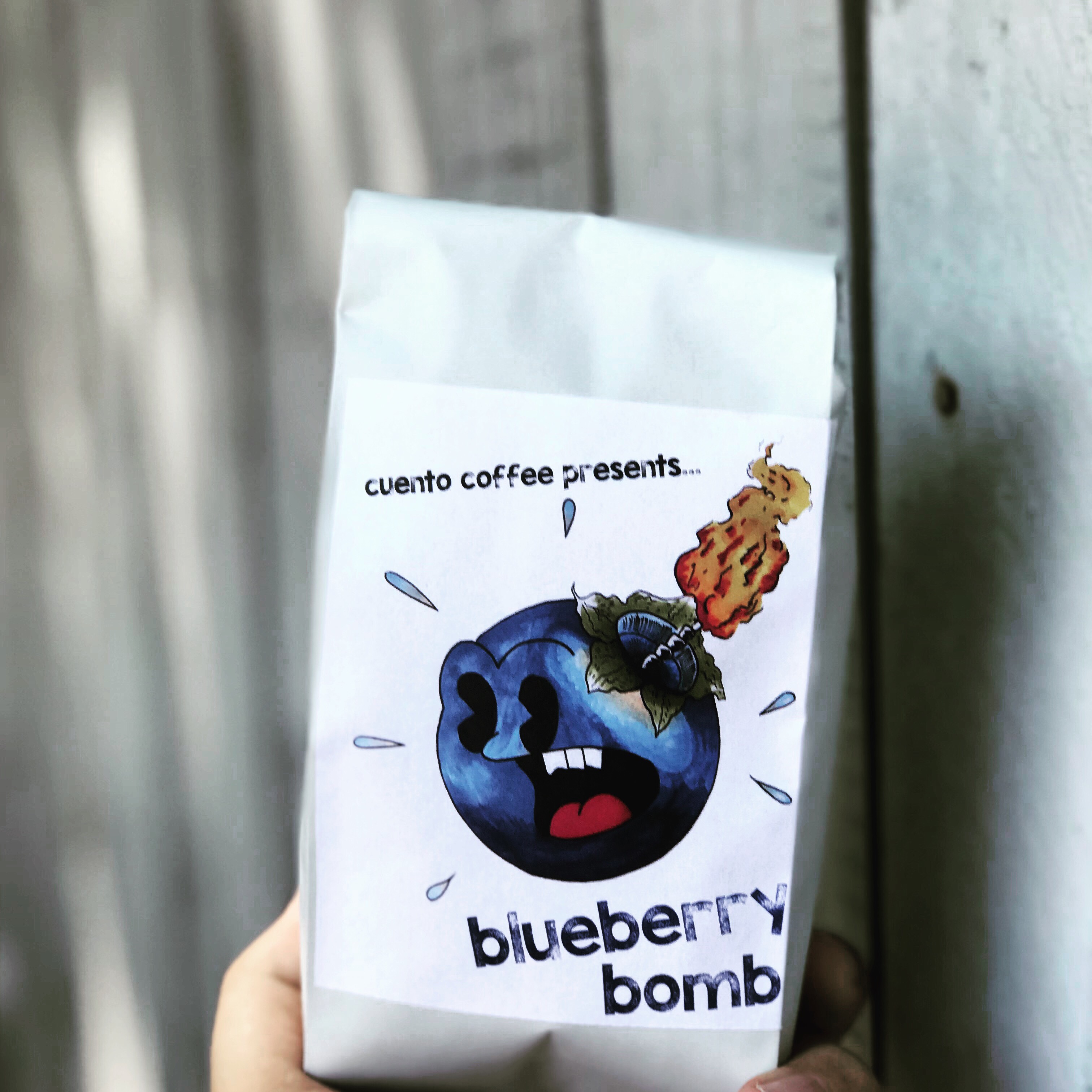 Beyond the youthful reliance on Internet-based resources, Gallant said that Cuento's growth to this point has been just as dependent on actual elbow grease, handshakes and local connections.
"I joke to my friends that the company's goal is to become the official coffee of the Kansas City Chiefs," said Gallant. "It's half joking. I feel like the growth required to get there would be great to strive for. I joke to my family that my goal is to get my parents to throw out their Keurig. But I think long-term, my heart is to tell stories, to have direct trade coffee, to go and win taste buds back to coffee who have been run ragged on poorly roasted, poorly prepared coffee."
Howard Bryman
Howard Bryman is the associate editor of Daily Coffee News by Roast Magazine. He is based in Portland, Oregon.