Coffee doesn't exactly have rules, but it does have its qualifications and conventions. As the science surrounding sensory analysis and quality perception takes on more practical applications, the conventions of coffee-making tend to crumble as intrepid professionals find new ways to highlight coffee's most fascinating and sometimes surprising characteristics.
Chi Sum Ngai and her partner in business and in life Kaleena Teoh founded Coffee Project NY in the East Village of Manhattan in 2015, adopting this convention-breaking, experimental mentality.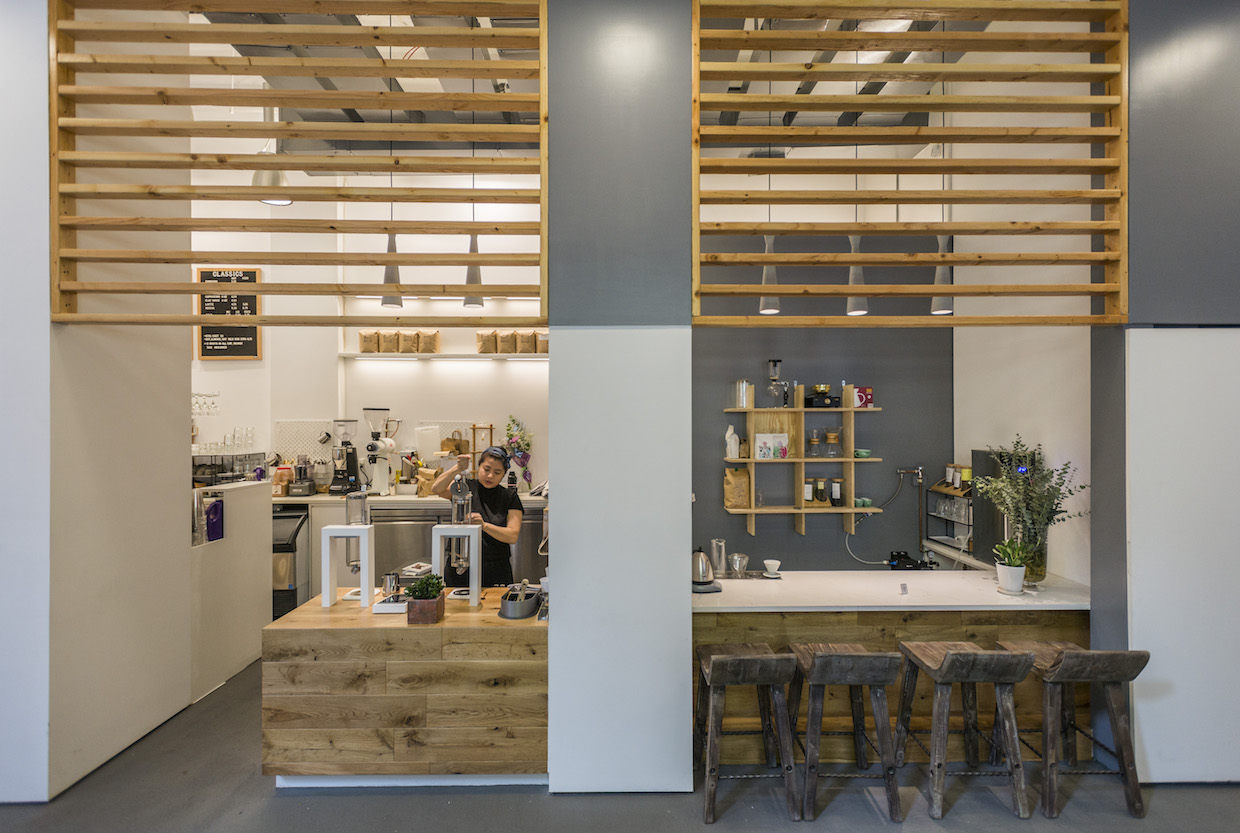 Ngai, who attained Q-grader certification last year, takes inspiration from such progressive companies as Seattle's Slate Coffee Roasters, whose heuristic "deconstructed latte" inspired an offering called Project #1 on the menu of CPNY's original cafe.
The original 450-square-foot cafe has earned the coveted designation of "Most Loved Cafe" in Time Out New York twice, the first time two years ago and the second just this year. Earlier this fall, the second CPNY opened its doors in Brooklyn, furthering its explorations with an uptick in advanced technology.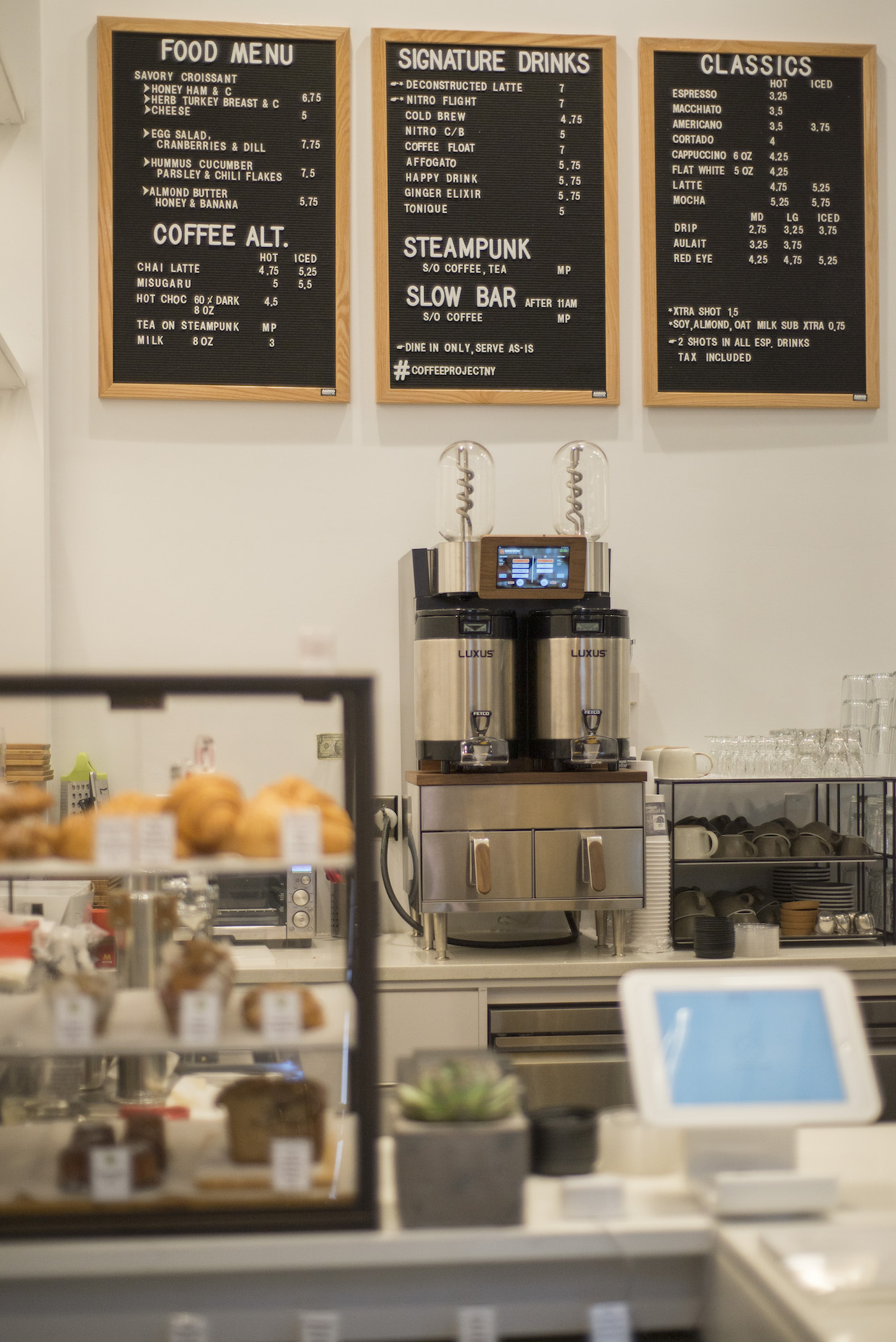 In the newer, larger space of roughly 1,000 square feet with 19-foot-high ceilings, exposed brick walls and a dangling crafty array of filament lighting, a Voga Ground Control Twin coffee brewer grabs the attention of guests from a central location on the back bar. To one side of the front bar, a more minimalist yet similarly arresting two-group Alpha Dominche MOD2 brewer emerges through the surface from its connection to an under-counter boiler system. A Mahlkonig EK43 grinds brewed options, while a Mahlkonig Peak espresso grinder turns out particles fit for extraction on a 2-group Synesso MVP espresso machine.
"My goal of all time is to provide our customer with a cup of fully structured coffee," Ngai recently told Daily Coffee News. "To my definition, a fully structured coffee is a cup that has story to tell. Tasting-wise, it starts with sweetness, contains some sort of acidity that elevates the flavor and some characteristics that gives the people excitement."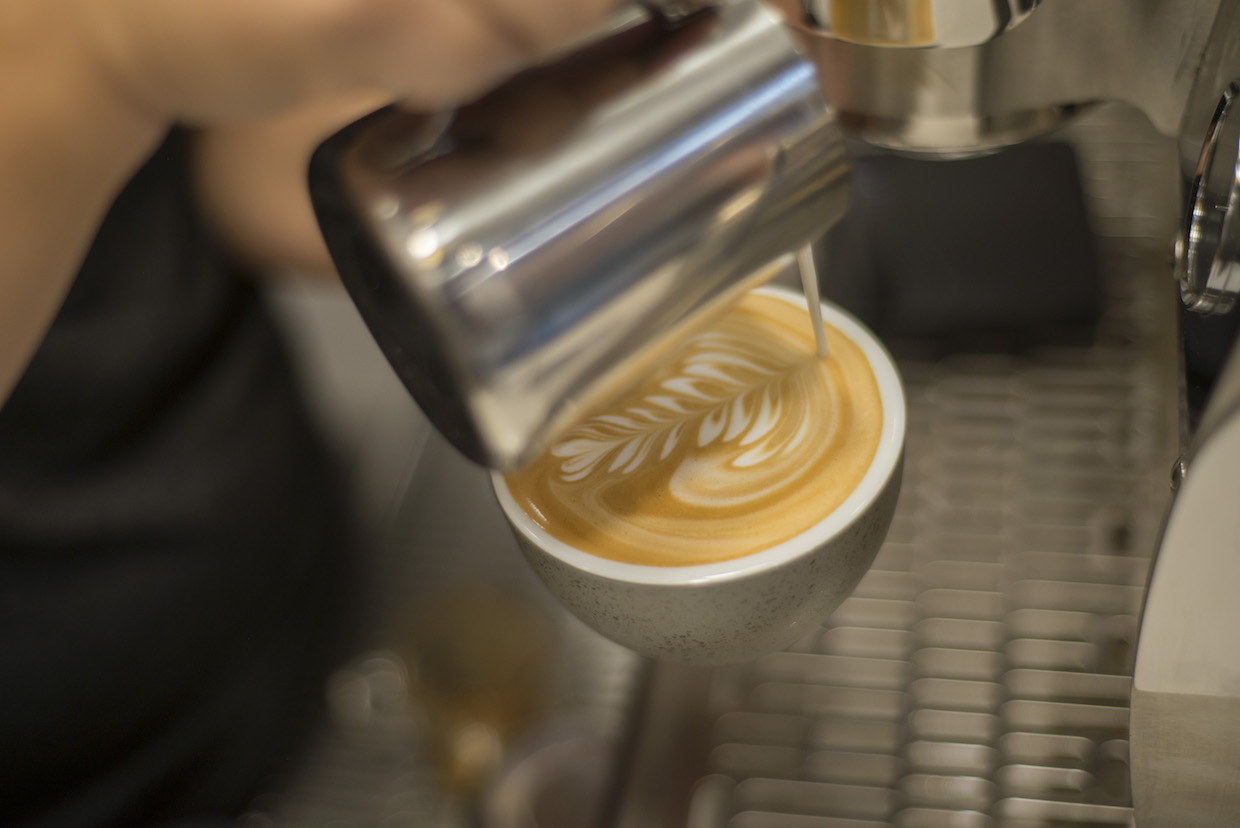 The CPNY house bean is roasted exclusively for the company by a partner microroaster that operates out of the Pulley Collective shared roasting facility. Other coffees rotate in and out from a curated flow of roasters that has so far included beans from Delaware-based Brandywine Coffee Roasters, Unity Coffee from Los Angeles, and fellow New Yorkers Gotham Coffee Roasters and Regalia Company.
"We like the chemistry between the original notes of the coffee and roasters' work to bring out the sugar browning that compliments the coffee," said Ngai. "We also love to share the story of the coffee — farm, processing, producer, origin, social-justice value — and roasters' [story] with the public so they can relate more when they are drinking the coffee. Very casual and friendly, but informative and professional."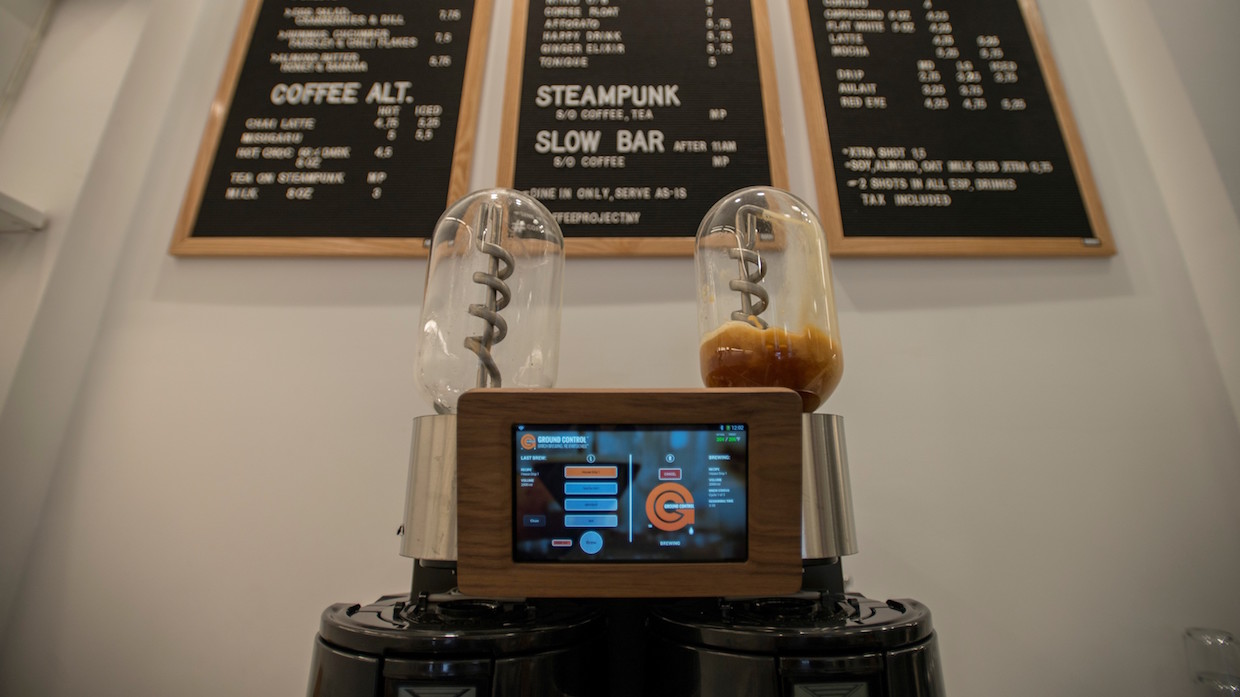 CPNY also gets playful with an in-house barista challenge called the Black Box Challenge, in which the staff competes to come up seasonal coffee concoctions. The Ginger Elixir is a recent winner, featuring two shots of espresso combined with into iced sparkling water, ginger syrup and a ginger candy garnish. Another is the Coconut Paradise, involving shots pulled onto roasted coconut water with coconut pulp.
In the two months since opening the Brooklyn location, Ngai said she has noticed the exploratory and friendly spirit drawing in a number of professional colleagues from the area, inspiring her to make the company's next project, as it were, something that will cater specifically to fostering professional education, camaraderie and creativity.
"We want to create a common ground for coffee professionals without conflict of interest," said Ngai. "Right now in the Brooklyn's space we often have coffee professionals — roasters, equipment vendors and baristas — coming in to hang out and discuss coffee, and we love the energy everyone brings into the space."
The new Coffee Project NY is open now at 78 Rockwell Place in Brooklyn, New York.
Howard Bryman
Howard Bryman is the associate editor of Daily Coffee News by Roast Magazine. He is based in Portland, Oregon.