Installations come in all sizes, yet they're fundamentally intended to stay a while in their given space. For the new Installation Coffee bar in Los Angeles, that space is small, designed for maximum efficiency for patrons, and for owner Ben Usen and one other employee.
"The concept of Installation Coffee is 'less is more'," said Usen, who had been establishing the Installation name through bottled cold brew sales before opening the brick and mortar shop in the Jewelry Theatre building in downtown LA. "It's a volume based concept, with lower overhead to allow me to charge less: $2 for an 8-ounce cup of coffee."
The 300-square-foot space offers a small standing counter for up to two people, and everything is served to-go. To simplify the concept even further, Installation offers only brewed coffee; there is no espresso machine.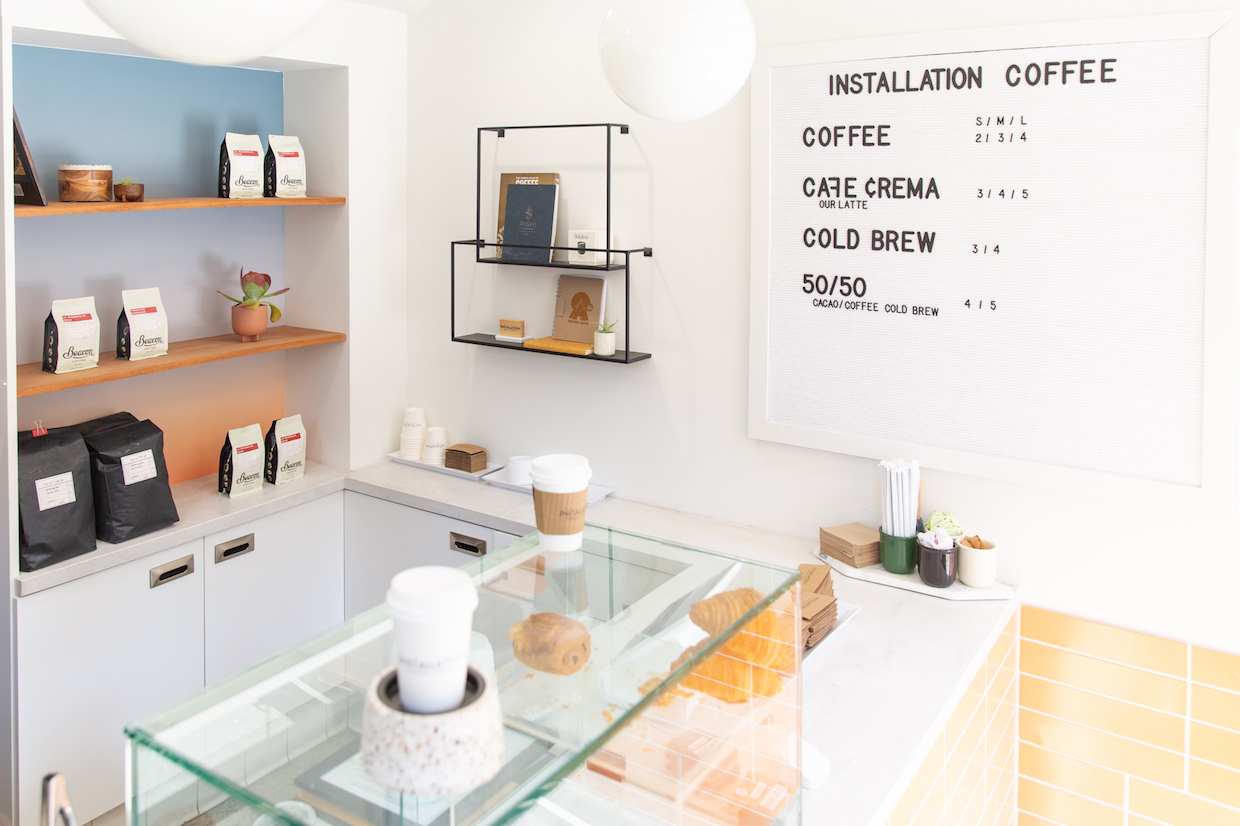 "It has been a ton of fun, and liberating, as this constraint has forced me to get creative," Usen said. "We have a few signature drinks on the menu that are twists on the usual espresso-made drinks, with more to come. Instead of serving traditional cappuccinos and lattes, I have a drink called the 'cafe crema,' which is essentially a glorified cafe au lait."
Installation's bar includes a Curtis G4, a ModBar Steam Wand and a Mazzer ZM grinder. The cafe is serving Beacon Coffee, which has a roasting facility and cafe in Ventura, California, and a second cafe in downtown Ojai.
"The owners and roasters, John and Jennifer Wheir, have become close friends and it's wonderful to continue our working relationship and collaborate so closely with them on the coffees I'm serving," said Usen. "We got connected back in 2011 when I was looking for a roaster to partner with for my cold brew, and we ended up working very closely. I became their retail and wholesale barista trainer, and they roasted my coffee in return. They source such beautiful coffees consistently, are such talented roasters and have inspirational business practices."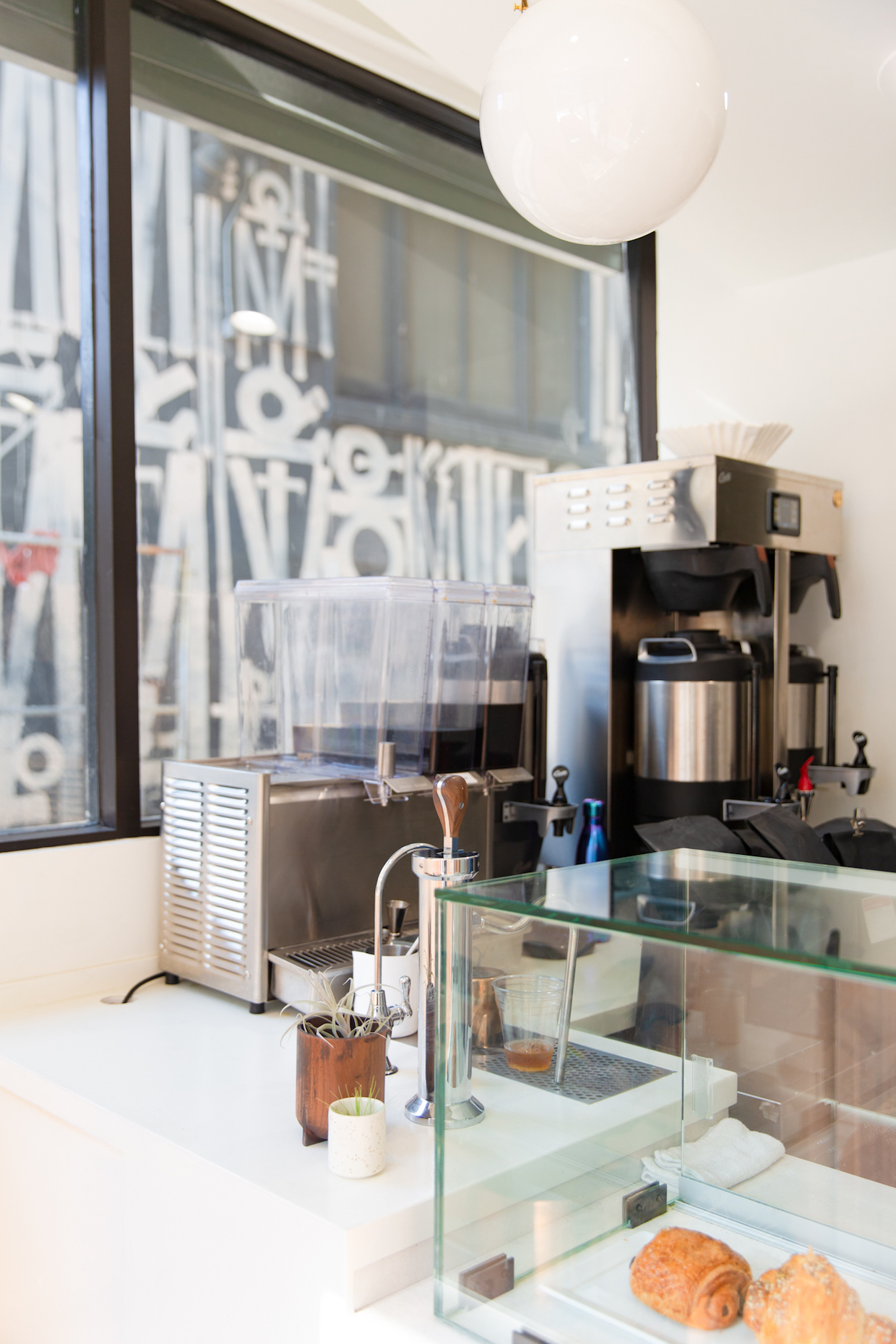 A long-time barista and coffee industry professional, Usen was most recently working for Philadelphia-based La Colombe Coffee Roasters, overseeing the company's LA wholesale market and working on the retail side as branded stores entered the west coast. Usen said the role allowed him to become familiar with all kinds of coffee equipment and other installations in standalone coffee bars, and in restaurants and hotels, but he always harbored a desire to strike out on his own.
"My goal has been to start a coffee company that helps bridge the gap from the average coffee drinker to the specialty coffee world," Usen said. "Ever since I became a barista, I fell in love with introducing delicious coffee to people — whether it was first-time customers at the cafe I worked at,or helping set up friends and family with pourover systems at home."
Usen's new permanent location was an existing coffee shop with an active permit, so the entire project took Usen just a few months from signing the paperwork to opening for business.
"I did a good amount of work to remodel it, working with my friend Caitlin Mcarthy, a wonderful interior designer, and another good friend, Rob Parsons, who made it all happen," said Usen. "Since the shop is in such a small space, we did everything we could to make it feel bigger, which we definitely accomplished."
Usen's goal is to produce drinks quickly, focusing on quality and volume. Currently, the shop is offering Central American coffees — rotating and blending three washed coffees from Guatemala, Costa Rica, and Colombia — offering what Usen describes as an accessible profile: chocolate, nut, caramel and brown sugar with subtle berry/fruit notes and clarity.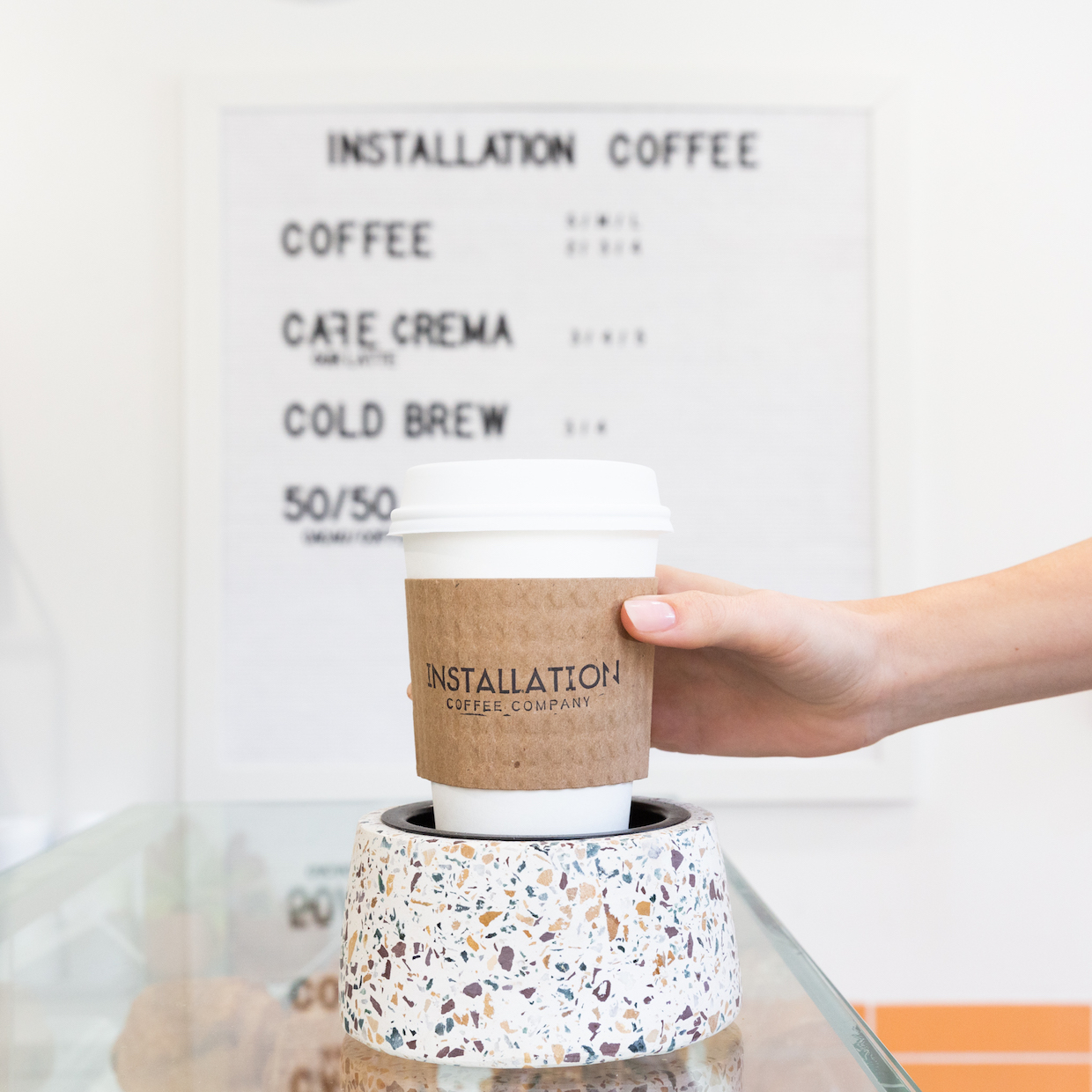 "My target isn't the 5 percent of American coffee drinkers who already go to specialty shops, but the 95 percent who don't," said Usen. "The main objective for our coffee flavor profile is to be both something I like, as well as something that my parents like. So we won't be serving bright or floral coffees anytime soon, and are focusing on roasting with as much development as we can. I want to bring people in with an accessible profile as a 'gateway' coffee, if you will."
Usen took a similar gateway-focused tack when building the cold brew business, prioritizing convenience over all else, while offering a better-quality coffee product in the process.
"The first idea I had was to go around to homes and offices and set them up with coffee stations; selling equipment with trainings and a coffee subscription," Usen said. "I quickly realized that my true target audience were the people pressing a button on their K-Cup or Nespresso machine at home, and convincing them to spend 5-10 minutes to make their coffee was out of reach. So I started making bottled cold brew concentrate called Installation Cold Brew for an even faster way of drinking better coffee than a pod machine."
Now, through a permanent installation of his own, Usen hopes to instill an even deeper connection to specialty coffee.
Installation Coffee is now open at 421 West 7th Street in Los Angeles.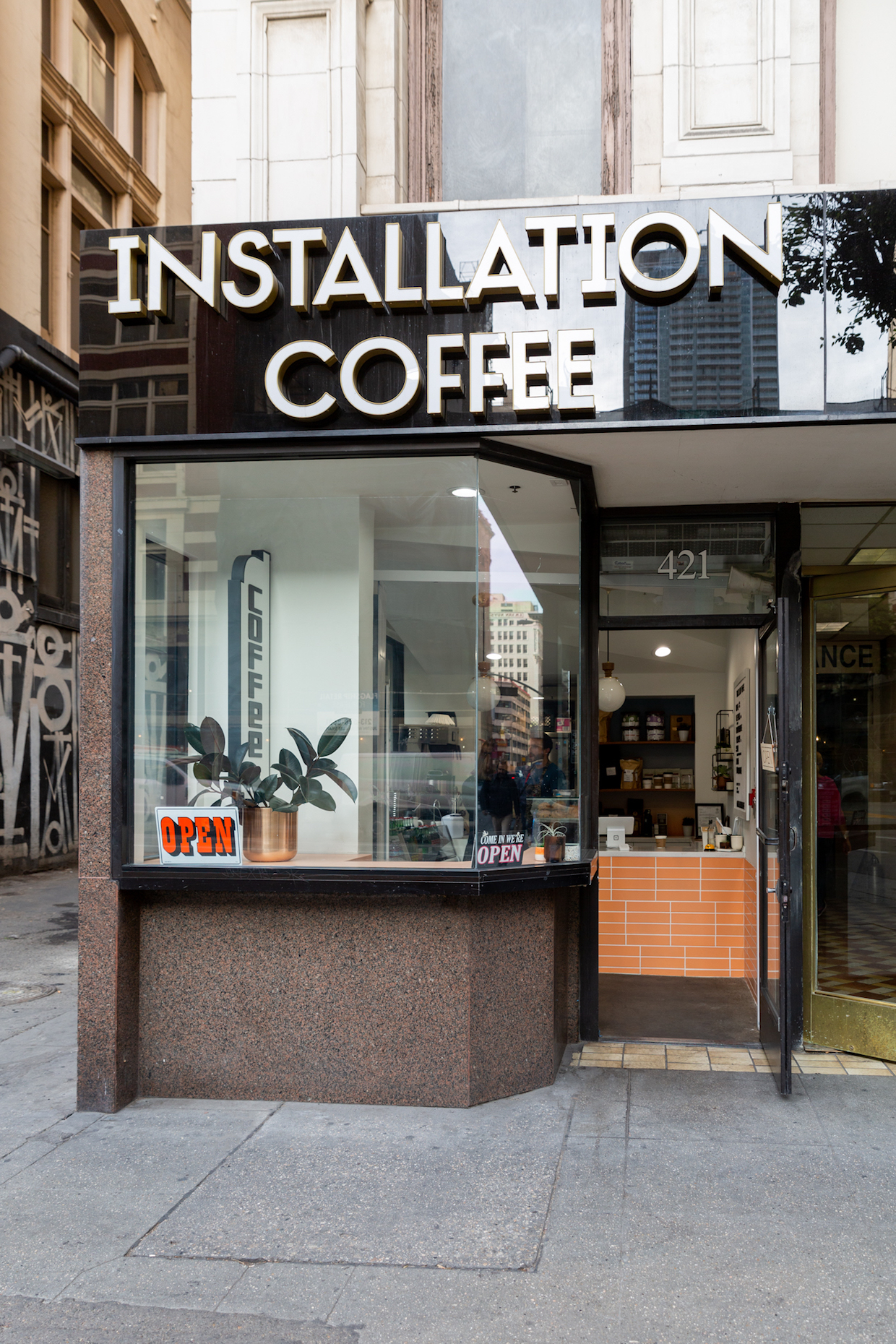 Lily Kubota
Lily Kubota is the managing editor and digital content manager for Roast Magazine. She is based in Southern California.