Holiday gifting is ideal for helping friends and loved ones indulge in things they want but don't necessarily need. While coffee itself may be considered an indulgence, medical surgery on the other hand falls very much into the category of need.
The two concepts have come together at Vienna, Virginia-based Pheo Coffee, whose medical-themed whole-bean coffees are aimed to appeal to the healthcare practitioner in your life. The company also partners with nonprofit surgery crowdfunding platform Watsi to direct some portion of the proceeds to funding a surgery for someone in a developing country.
Since opening to the public in January of this year, the company says it has succeeded in funding 11 surgeries around the world, thanks to sales of coffee, shirts, mugs, glassware and other Pheo merchandise. It's the coffee, though, that founder Larry Istrail is especially passionate about.
"I really love coffee. The ritual of grinding fresh coffee beans in the morning with the aroma that emanates through your house, the slow circular pour-over motions, the first sip when you wake up, I love it all," Istrail recently told DCN. "More practically though, there are roughly 150 million people in the U.S. alone that describe themselves as daily coffee drinkers. So I think that if I could provide coffee that's as fresh as the leading competitors, with competitive prices, delivered to your door in two to three days — coffee that provides an experience, that has impeccable packaging, and that directly funds people's healthcare — it could be very compelling."
Istrail is now an internist at Inova Fairfax Hospital. As a resident on rotation there last summer, he came across a patient suffering from a pheochromocytoma, which is a rare , treatable tumor that causes the adrenal glands to release an excess of adrenaline, leading to sweating, anxiety, high blood pressure — all symptoms akin to those associated with too much caffeine.
Egged on by friends to adopt the name that he first came up with as a joke, Istrail launched the online-only coffee retail business the following fall, selling to family and friends at first and then widening from there. After getting a feel for the craft through experimentation in a cast-iron skillet, Istrail now depends on the seasoned professionals at Winchester-based Lone Oak Coffee Company, with whom he collaborates on profiles and bean selections.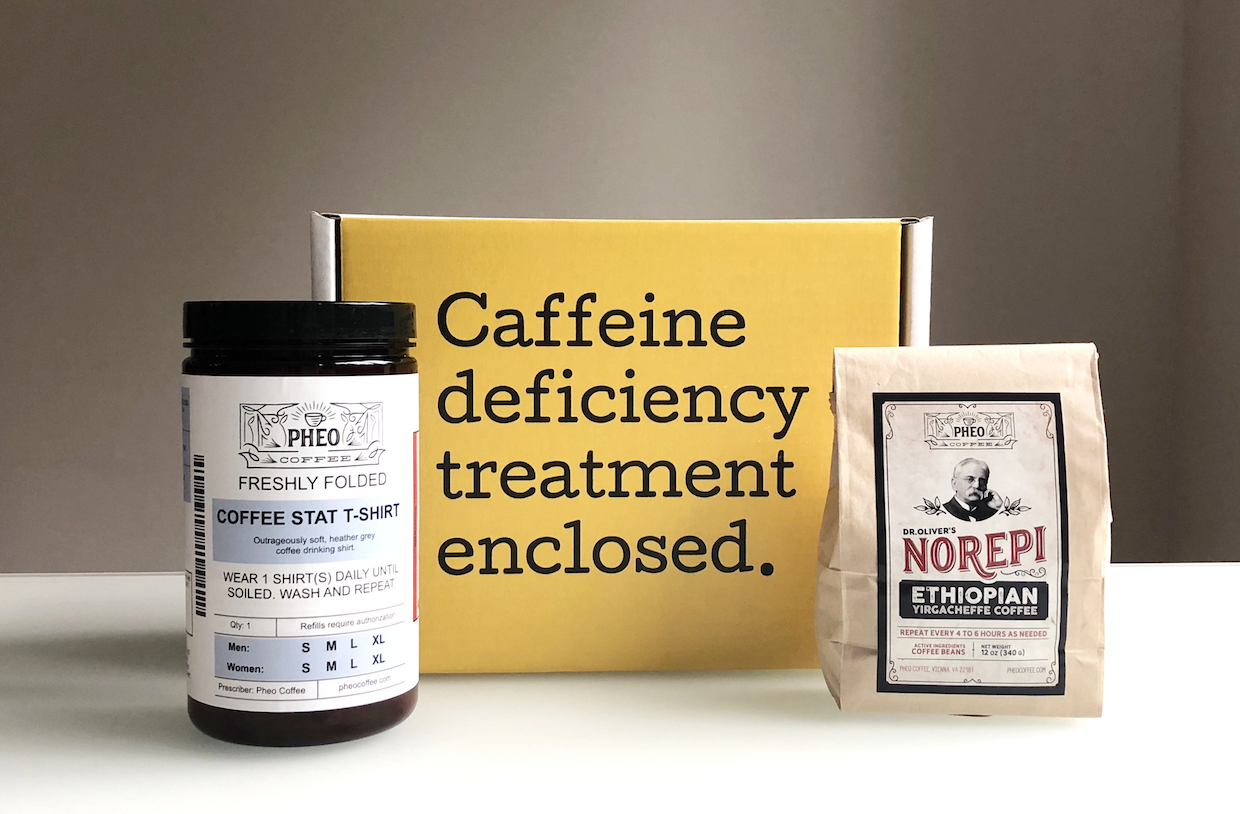 "I think coffee is a very subjective taste to the general population, so I felt it was important to offer vastly different options in taste to choose from," said Istrail. "I started with the Ethiopian Yirgacheffe because it is one of the most unique coffees I've had. It has a lot of similarities to a black tea, with some lemon and tart notes. I contrast that with our newest coffee, the Butterfly, which is a nod to Florence Nightingale, the founder of modern nursing. It is a dark roast South American blend with a more traditional smoky, full body coffee, which would appeal more to a Starbucks dark roast lover."
Other Pheo offerings include a breakfast blend called Wilhelm Rontgen's X, in honor of the discovery of X-rays, and a single-origin coffee from Chiapas called Dr. Morton's Dulci Vitrioli, commemorating the first application of anesthesia. The Yirgacheffe product by Pheo is called Dr. Oliver's Norepi, honoring the discovery of adrenaline.
The amount the company can currently donate is "a moving target" at this early stage in the growth of the business, according to Istrail, but the goal is to direct 10 percent of proceeds to the surgery funding component. The small company takes wholesale orders on a case-by-case basis, and will be supplying multiple medical events planned for next year at hospitals and doctor's offices.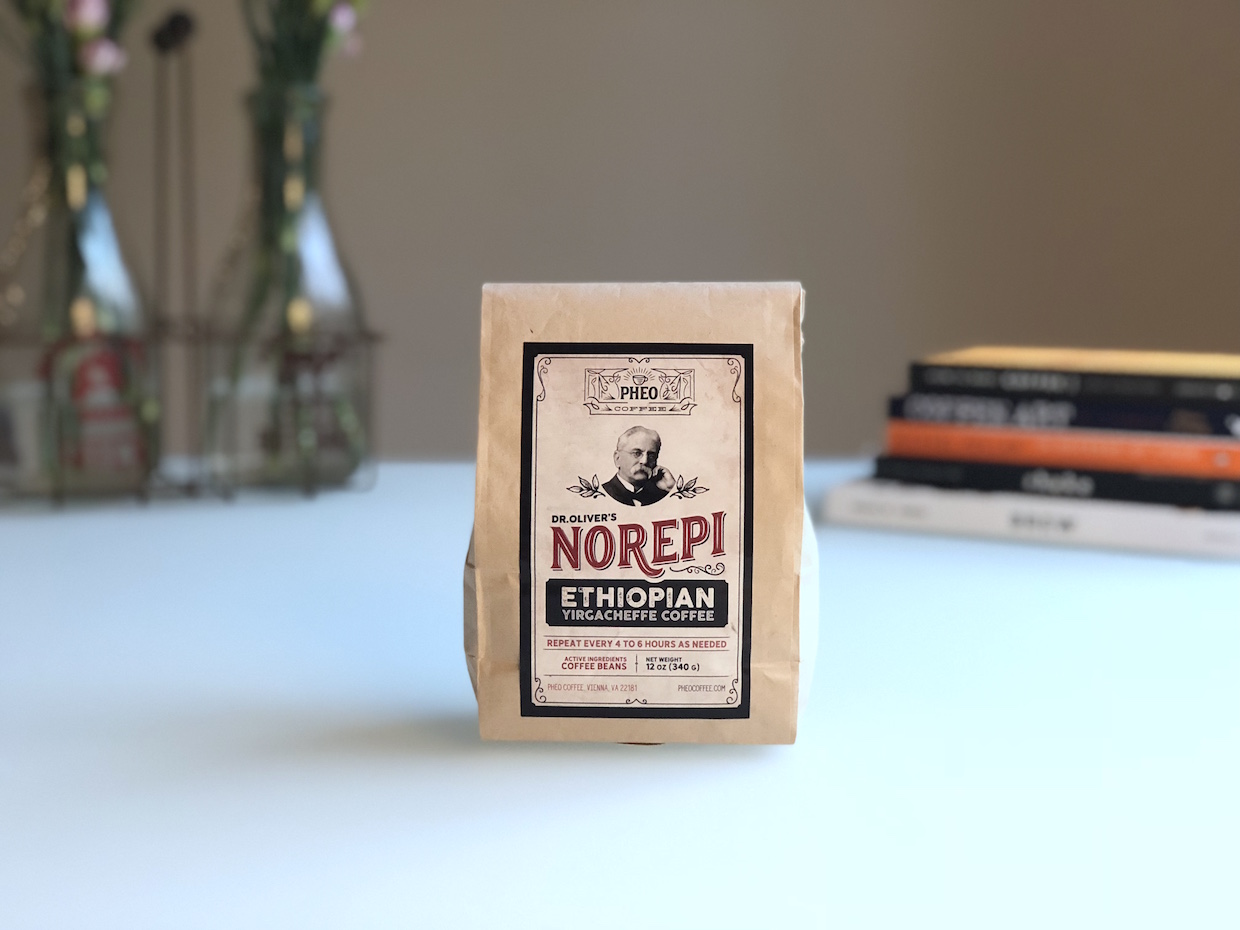 "We are trying to be the go-to spot for doctors and nurses to buy their coffee and/or gifts," said Istrail. "Since each coffee honors one of medicine's greatest discoveries and funds healthcare around the world, we've found that most medical professionals who find out about us tend to get excited."
Howard Bryman
Howard Bryman is the associate editor of Daily Coffee News by Roast Magazine. He is based in Portland, Oregon.