Currently joining the coffee community in Joplin, Missouri, is a quality-forward company called Zinc Coffee. Seeing huge potential in the Starbucks-heavy town, the Zinc team plans to win patrons with a focus on two core elements: quality drinks and an elevated customer experience.
"One of our main goals with the shop is to make the experience the best experience it can be," Zinc Coffee co-owner Matt Johnson recently told Daily Coffee News. That experience may be in a drive-through, where servers approach cars for face-to-face orders, in a dedicated quiet room with no music for focused study and work, or in the main cafe area.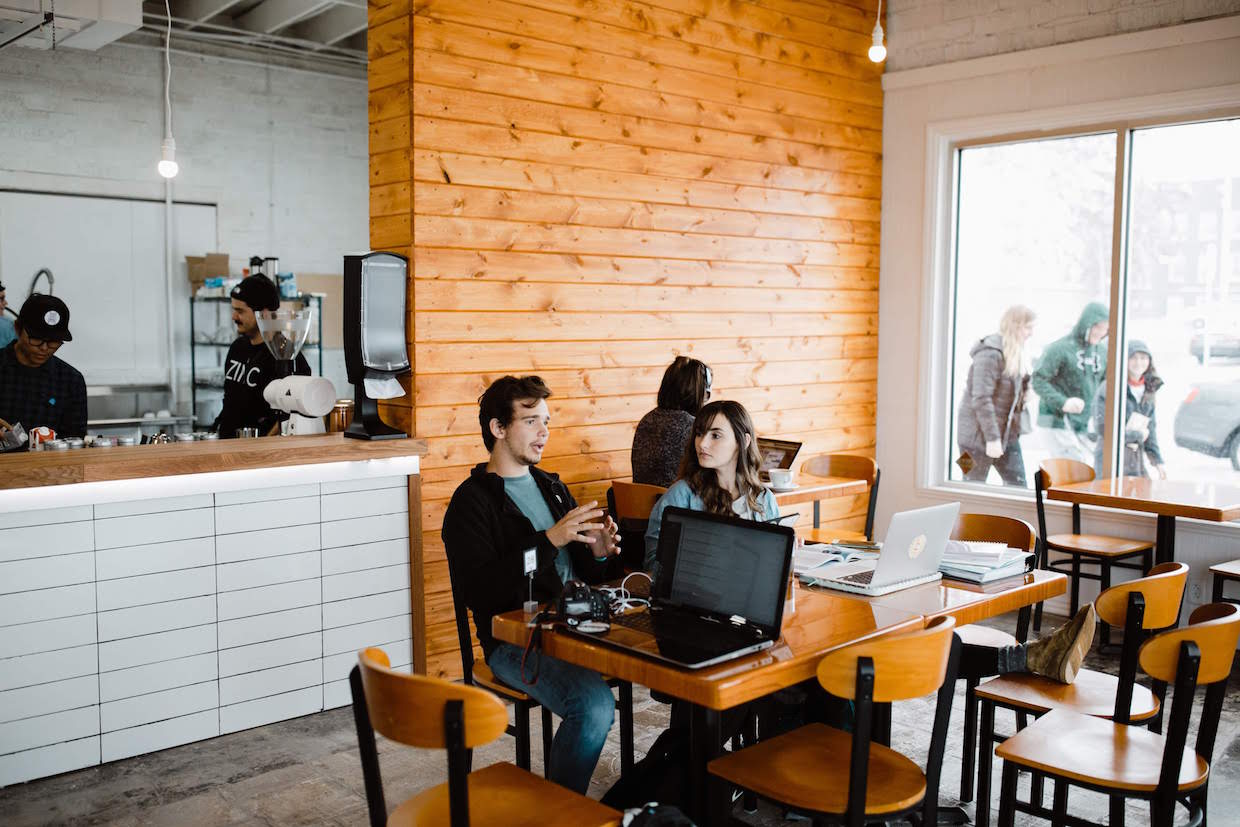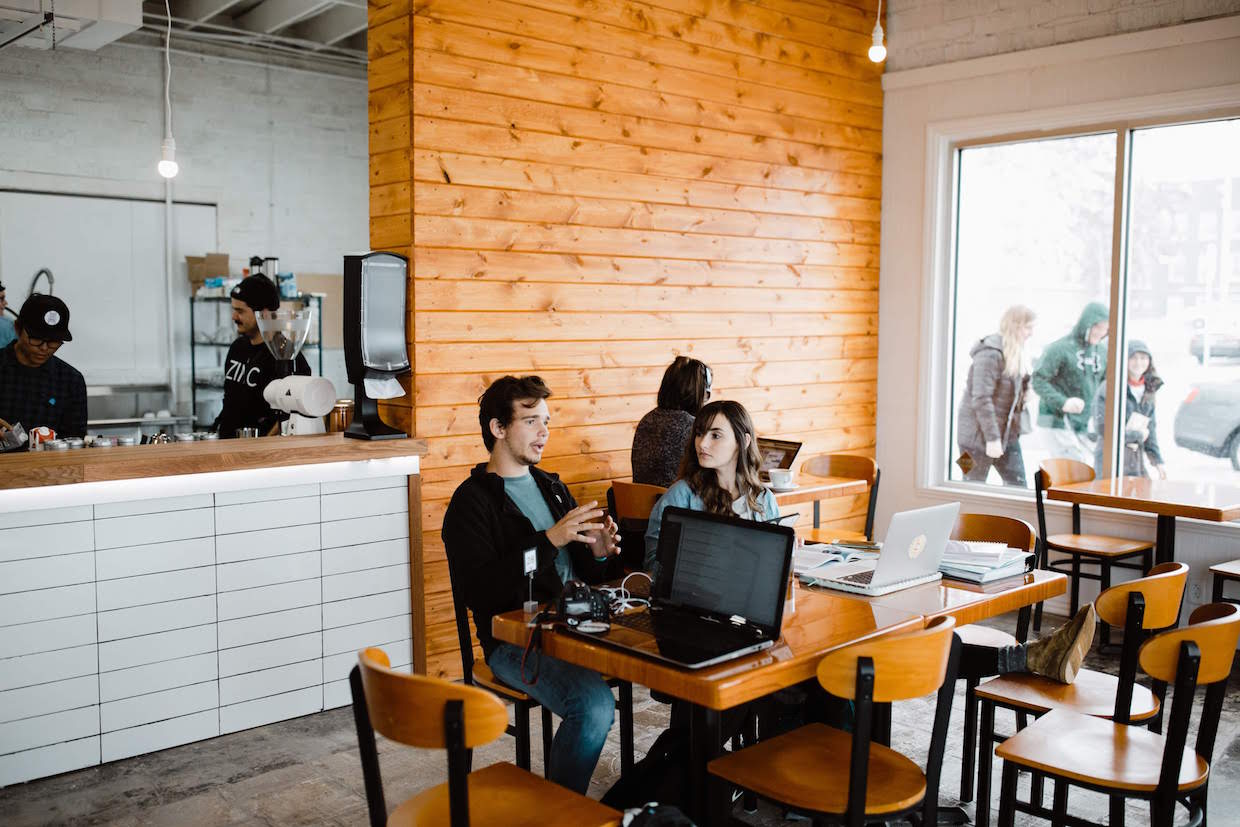 Positioning itself as an alternative to Joplin's many quick-service, fast-food-style coffee options, Zinc puts a premium not only on the quality of its products, but on the convenience of attaining them, and on the environment in which they can be savored.
"We found in most shops that if you're there for a meeting at let's say 10 o'clock, you're spending some time in line, you order and then you wait for your drink to hit the bar, and by the time you get your drink and sit down it's about 10:20 and you're already 20 minutes past your original meeting time," said Johnson. "We allow them to order, sit down, start their meeting, and we deliver the drinks to the table."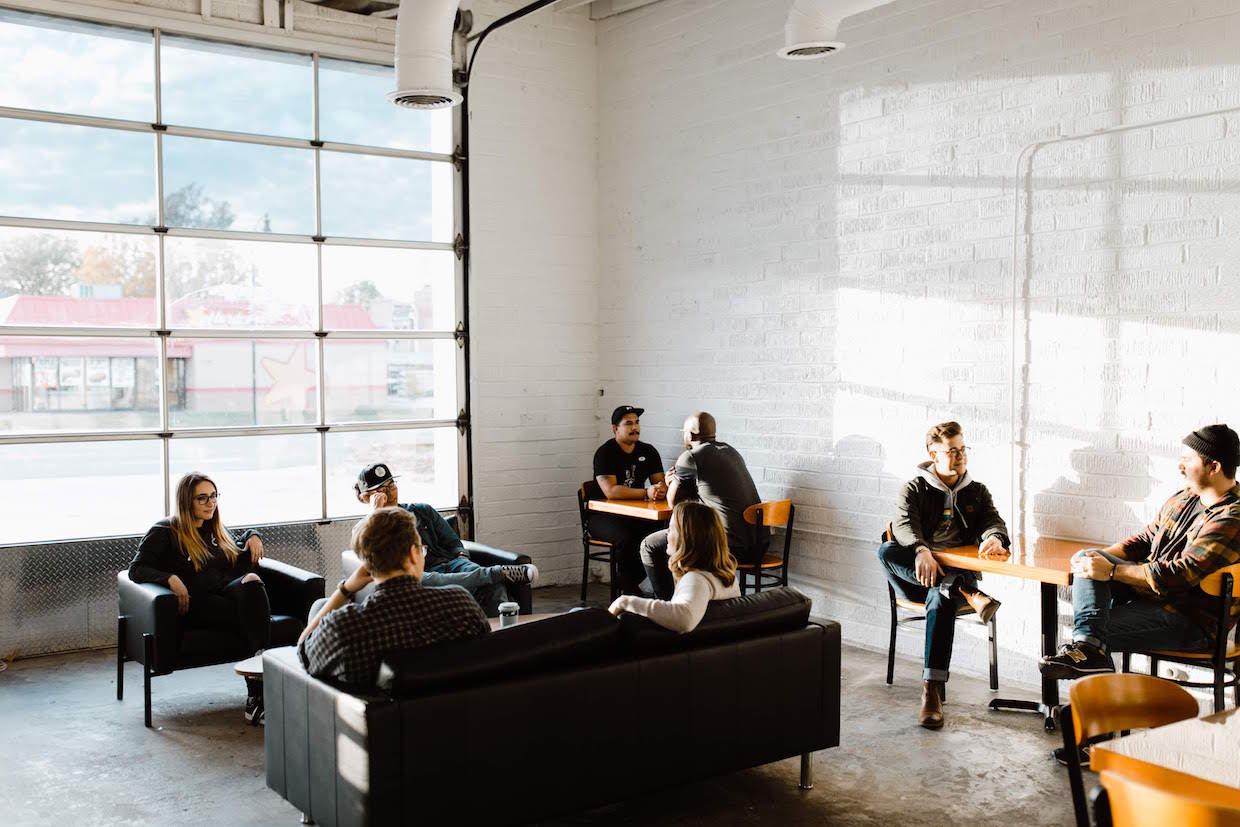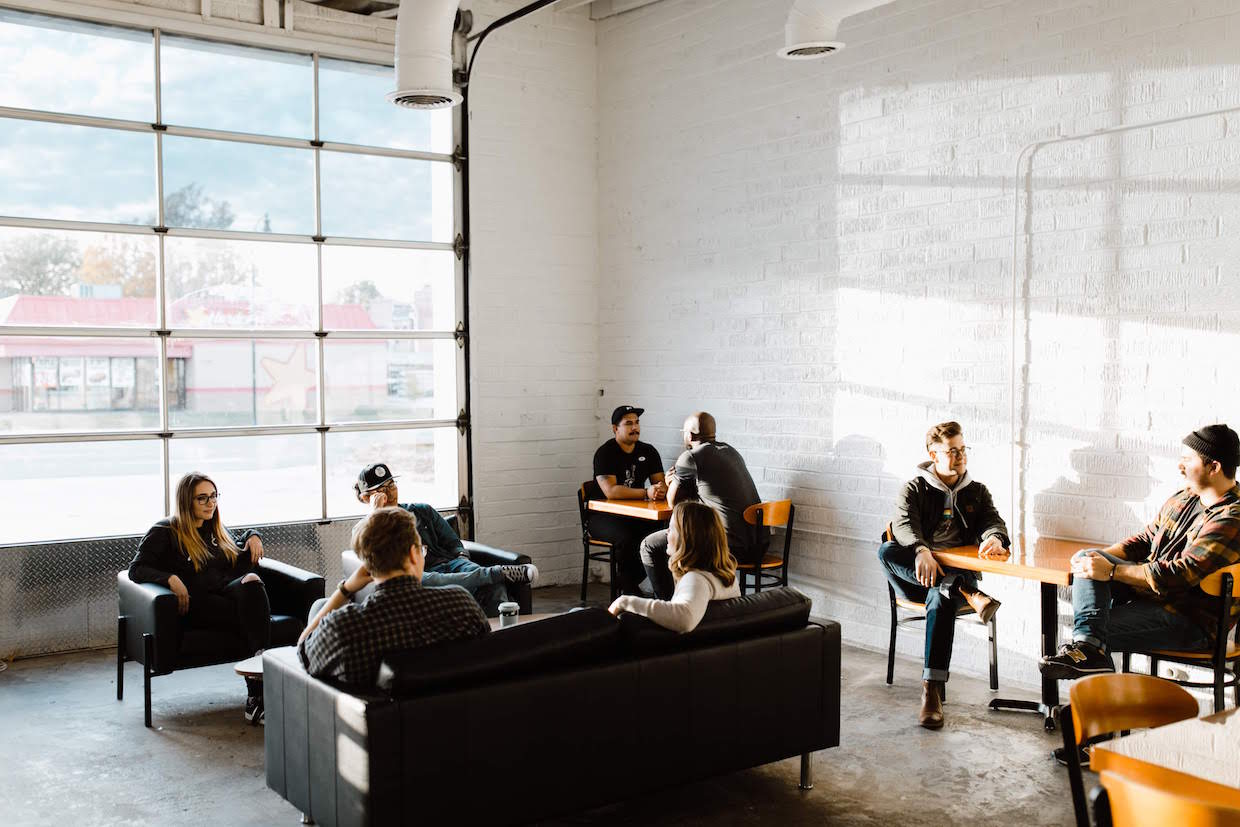 Drinks are served in an open and airy former auto body shop with bright white walls and floor-to-ceiling windows. Zinc sources green coffee through Minneapolis-based green coffee importer Cafe Imports to create its blends, which will soon be for sale in the shop in retail bags. Roasting is outsourced to a company partner located in northwest Arkansas.
Neil Simmonds, an avid "home barista" whose specialty coffee obsession dates back almost a decade, helms the coffee program. He said that while his own a-ha moment in coffee started with a fruity natural-process Ethiopian coffee that sent him down the rabbit hole, he also said it's important for Zinc's coffee to be approachable.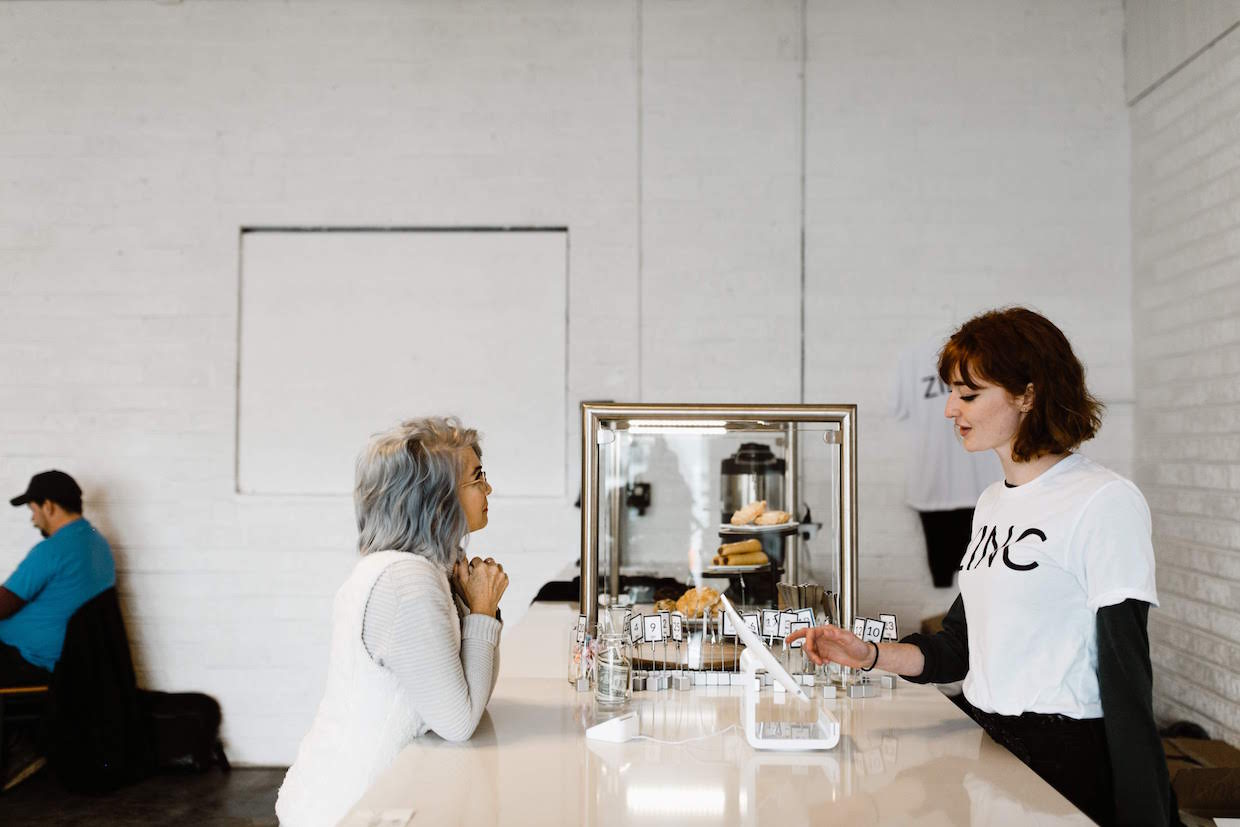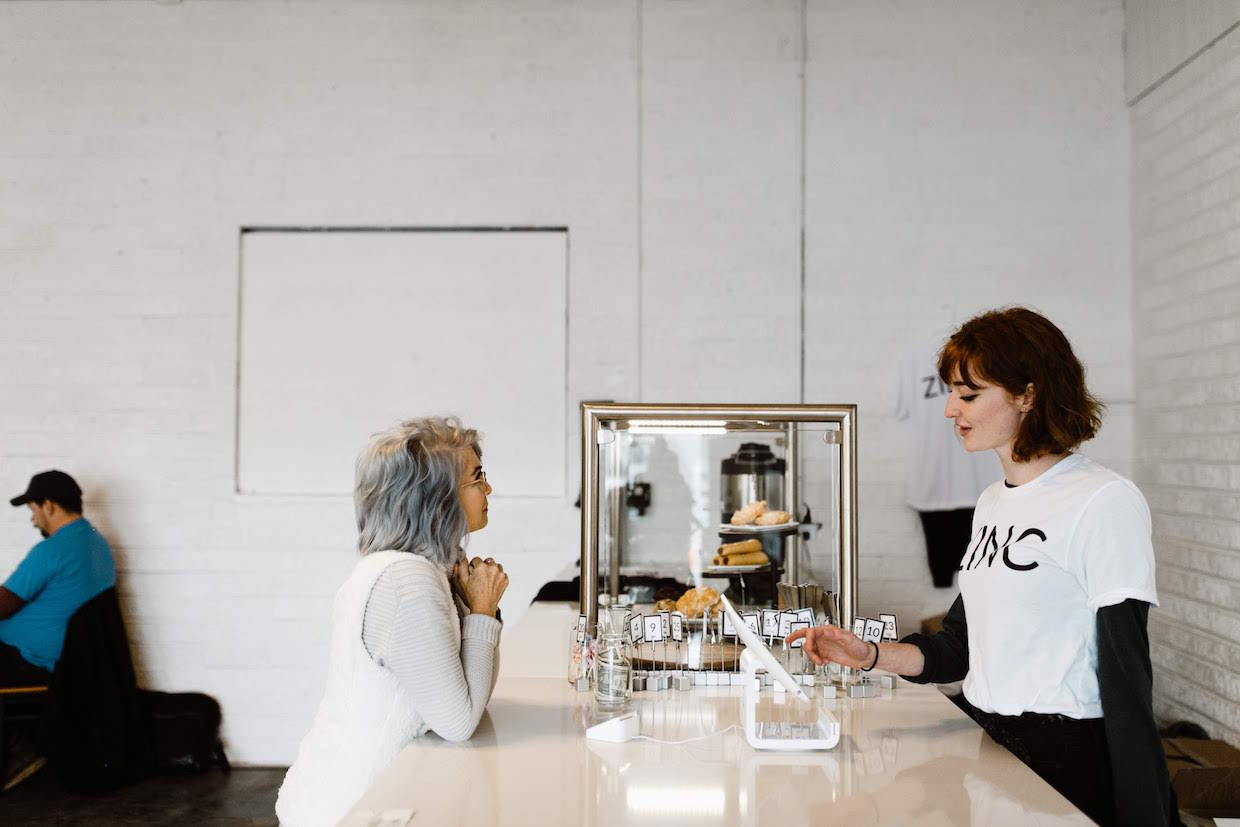 "With the coffees that we pick, I want to strike a balance between something that is interesting, but also something that is comfortable," Simmonds told DCN. "Our espresso blend is 50/50 Colombian and Yirgacheffe, both washed coffees. The Colombia is a little bit sweeter, a little bit more your classic, 'regular' coffee profile but it's also a little vegetal and funky, and the Ethiopian is really bright, floral, light. We also use it as the single-origin espresso and filter coffee. I look for stuff that will meet consumers where they're at, but maybe pull them more towards the specialty coffee type experience."
To streamline consistency behind the bar, Simmonds said Zinc "takes out a lot of the guesswork" by employing a Pullman chisel for distribution and Pullman palm tampers for preparing dosed baskets prior to locking them onto the 2-group Synesso MVP espresso machine. Drinks are prepared in assembly team formation with a shot-puller, a milk steamer, and finished drink runner that also lines up the cups. A separate barista is dedicated to the manual pourover bar.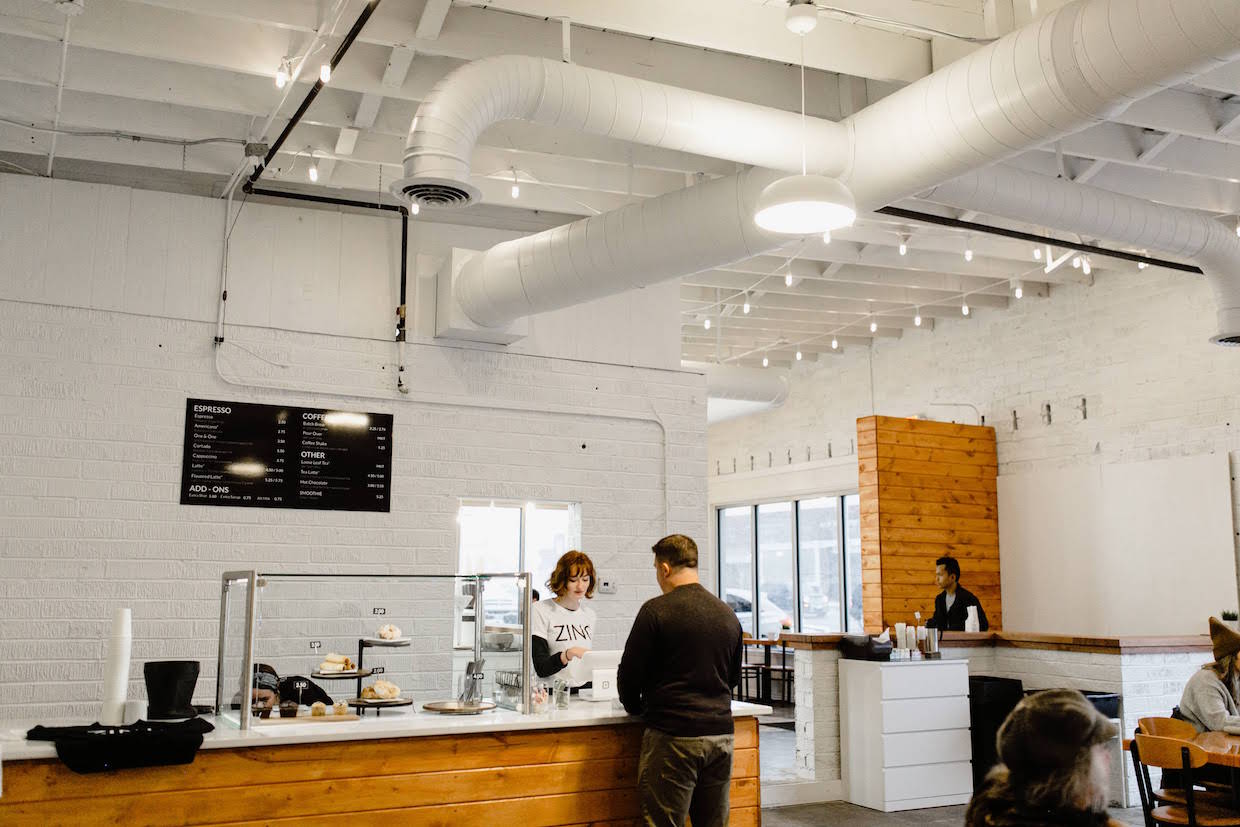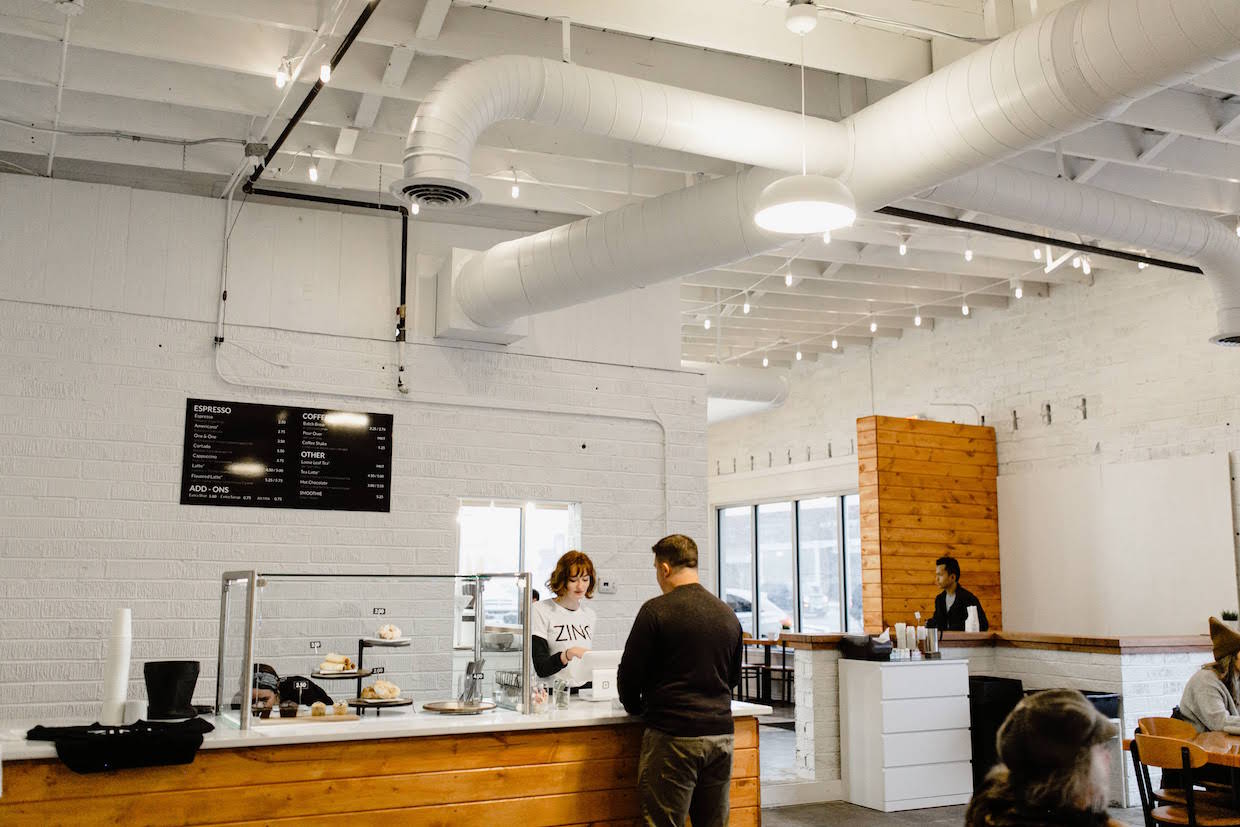 "A wholesale business, especially in a market like ours, would probably thrive really well because we are what I would consider one of the only specialty coffee offerings," said Simmonds. "I think with the resources and business end we have access to, we may be able to ramp up to a pretty big wholesale production type business, if and when we do decide to start roasting, pretty quickly."
Johnson also suggested Zinc may eventually start roasting "when it makes sense." For now, Johnson said Zinc will be introducing cold brew with and without nitro by the spring, with hopes to soon roll out beer and wine.
Zinc Coffee is open now at 1825 S. Main St. in Joplin.
Howard Bryman
Howard Bryman is the associate editor of Daily Coffee News by Roast Magazine. He is based in Portland, Oregon.