The makers of the groundbreaking Poursteady automated single-cup pourover machines have launched the smaller-footprint Poursteady PS2.
Coming eight years after the initial Poursteady release, the PS2 is focused more squarely on space savings and on-demand flexibility in any number of commercial environments.
Making its public debut at the 2023 SCA Expo last month in Portland, Oregon, the PS2 features an integrated flow-through water heating system for brewing without attachment to any external boiler or water tank.
"Where we used to say we want to make equipment that makes pourover work as well as espresso in a busy coffee shop, now we want to make pourover work as well as espresso in a busy office, restaurant, grocery store, diner, and in a not-so-busy coffee shop," Stephan von Muehlen, the CEO of Brooklyn, New York-based Poursteady owner Steady Equipment Corporation, told Daily Coffee News. "It's not going to change your brand or take over your bar with the theater that it brings to it — it has all of that still in it — but it's going to be a more practical solution."
The PS2's embedded in-line heater offers flexibility regarding placement of the machine, as well as substantial energy savings compared to boiler-dependent units. The nimble performance of the heater additionally opens new doors to recipe control, as water temperatures can be changed for back-to-back brews and even within individual brews.
These and other variables can be controlled through the PS2's capable on-board user interface. Whereas the existing 5-cup Poursteady PS1 and the 3-cup PS1-3c machines benefit from external devices such as a tablet for connectivity and programming, the PS2's built-in software stores more information and provides access to more features locally. Using one knob and one button, users can select or dial in new recipes without an internet connection or an additional device.
"We've added better temperature stability and control, we've gotten rid of the under-counter boiler and the associated costs with that, and we've also brought a richer user interface," said von Muehlen. "You can dial in your recipes locally, you can select from a list, you can do all that stuff on the machine without the internet, [and] all the internet functionality still exists. Our hardware hasn't changed, but our software has been evolving to a much more enterprise-grade solution."
Like its Poursteady predecessors, the PS2 is indeed wifi enabled, allowing for programming and analysis via external devices. Maintenance needs are also reduced on the PS2 through the omission of a boiler and a pump.
The first Poursteady machine, the 5-cup PS1, rolled out in 2015 and won a Best New Product award at the SCA Expo that year. The company quickly followed that up with a 3-cup version, the PS1-3c, as production ramped up and distribution expanded globally. Von Muehlen said roughly two thirds of the company's business is now international.
"We really hit the ground running," von Muehlen said. "We didn't miss a ship date as our business grew in the Middle East and continued to grow in Asia and the United States. With that success we were able to finally come back to doing some new product development, and as a product designer, that's what I've always been wanting to do. This is an evolution of all the stuff that we've been doing and fixing a bunch of the points of friction along the way. We're pretty optimistic about our opportunities for growth with this."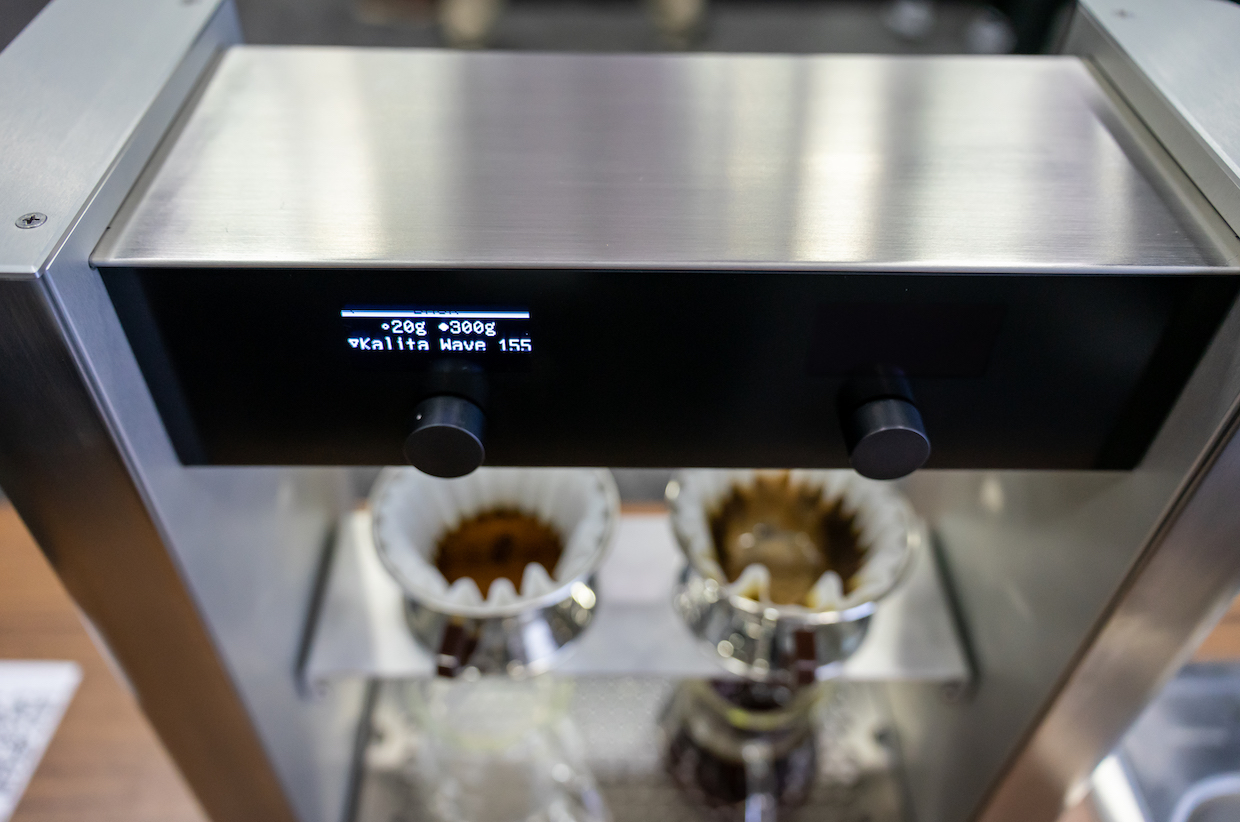 Pre-orders for the Poursteady PS2 opened at the SCA Expo for an introductory price of $7,500. An initial run of 25 units is slated to ship within the next three to five months.
---
Does your coffee business have news to share? Let DCN's editors know here. 
Howard Bryman
Howard Bryman is the associate editor of Daily Coffee News by Roast Magazine. He is based in Portland, Oregon.