People in the city of Johns Creek, Georgia, are lining up for a fresh take on a certain little stone fruit they thought they knew so well.
Peach Coffee Roasters opened about five months ago, intent on raising the bar for coffee quality in an area that Peach Co-founder and Licensed Q-grader Landon Bonner said has been slower than other regions to realize its potential.
"Specialty coffee is relatively new to the southeast comparatively to the West Coast, Midwest, Chicago, and the Northeast," Bonner told Daily Coffee News. "What pioneers Atlanta had before are gone or did not explode like some of the big names out there that have been around just as long."
Starbucks, Folgers and other chains and products dominate local tastes, according to Bonner, who hopes to broaden Georgia's horizons with products and offerings of greater depth and nuance.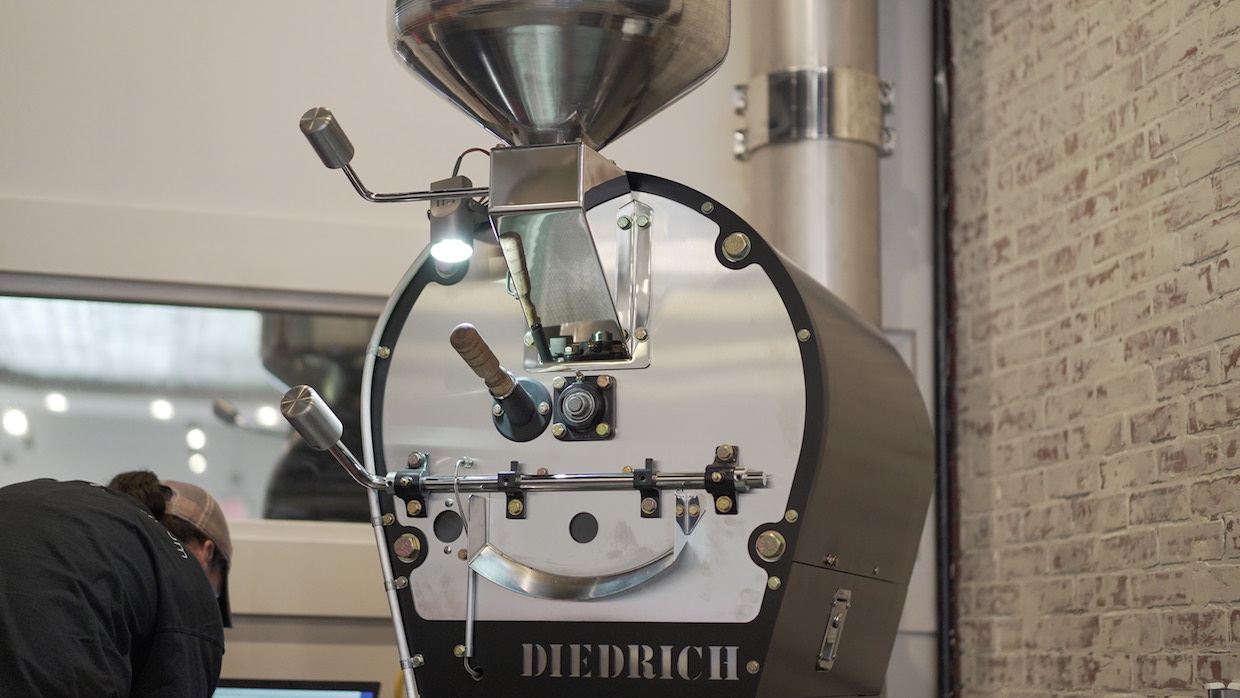 "We love our Diedrich, and it allows us to take advantage of the nuances that exist in specialty grade coffee," said Bonner, who believes quality green coffee and capable equipment are the two keys to unlocking wide public appreciation. "You need both to see jaws drop after the customer discovers the taste of blueberries in their coffee."
Peach Coffee Roasters works primarily with Olam Specialty Coffee and Cafe Imports for its green beans, occasionally also taking advantage of local distributors' direct connections with farms.
A 2-group Modbar installation rises from the surface of Peach's roastery cafe bar, alongside a pair of Curtis Seraphim brew groups, a pair of Mahlkonig Peak espresso grinders and an EK43. Two 2-tap towers dispense cold coffees and other drinks, with the company's Diedrich IR12 igniting curiosity in the background. The bar also manages the flow of its single-cup brew offerings with an Acaia Orion doser.
"For shops out there that brew single cups, this gem is absolutely worth it," said Bonner. "We are looking to get more of them."
Bonner and Peach co-founder and fellow Q-grader David Pittman met on the job at Land of a Thousand Hills Coffee Co., where Pittman was head roaster and Bonner took a position doing business analytics and consulting. After their time there, Pittman moved on to a consulting role in production and logistics for Thrive Farmers Coffee, while Bonner freelanced as a consultant prior to the duo reuniting to pursue Peach.
The pair registered their new business in January of 2018 and then spent nine months working with interior designer Anitra Mecadon on a buildout that befit their concept for the brand.
"My two favorite elements are right when you walk in the door," said Bonner. "First is the custom steel frame retail display: Not only is it gorgeous, but it is also shaped like a peach. I am not exactly sure how many people have caught on to that yet. I am waiting for someone to be staring at it one day and then suddenly burst out in an 'a-ha.'"
Bonner also enjoys the cafe's "Instagram feature," a neon sign glowing with the company's slogan, "Stay Peachy."
"People love it, and it speaks to the environment we want to provide our customers," said Bonner. "Ultimately, we want every customer to have an awesome experience from the product to the engagement with our team."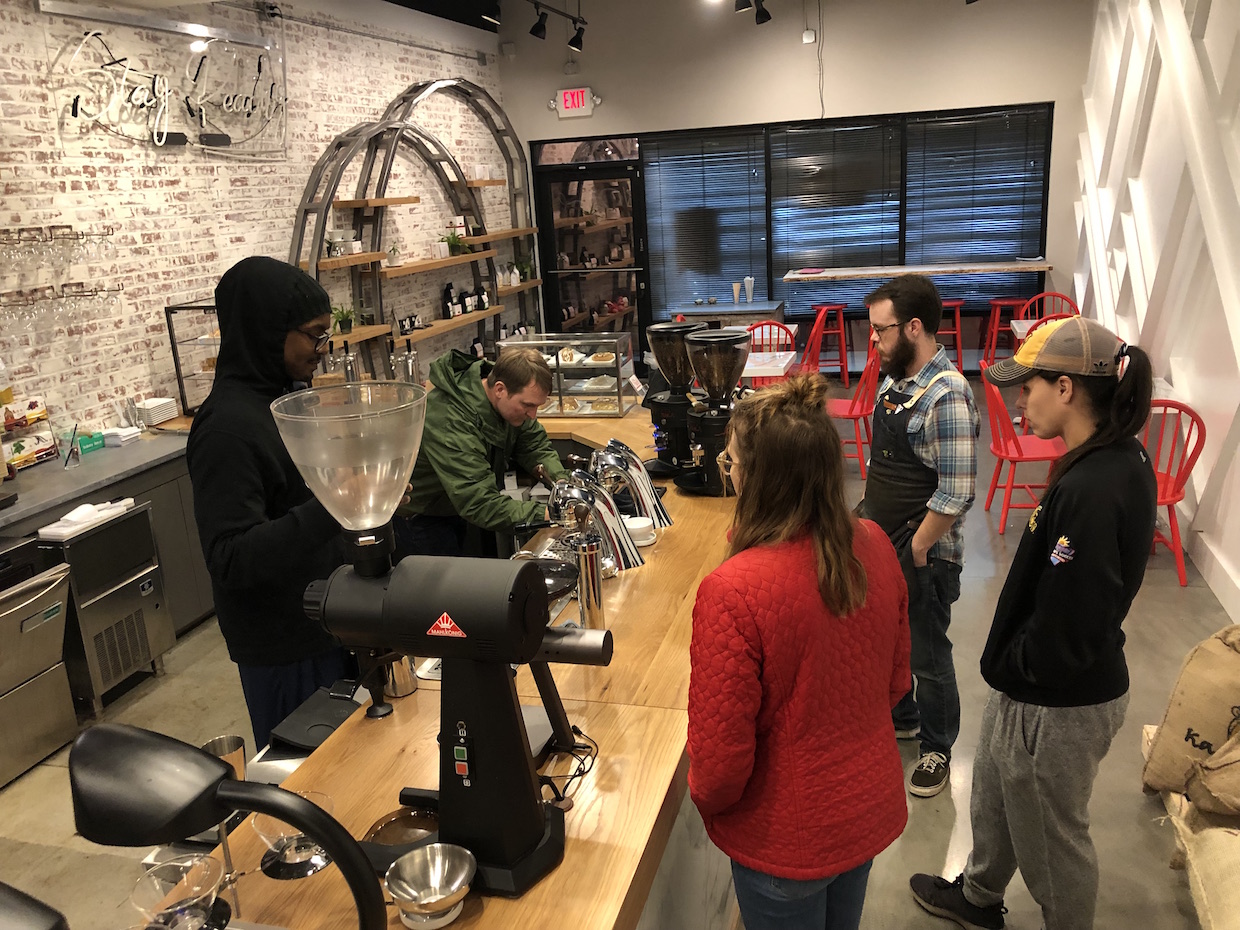 Bonner and Pittman are both born-and-raised Georgians — a rarity for the transplant-heavy Atlanta area, according to Bonner. As such, the pomological parallel between regional produce and the shop's main product takes a far backseat to their love of people and place, which they aim to serve with sincerity on both sides of the counter. Peach provides professional development training and opportunities for its workers so they can excel both within and beyond coffee, both in job satisfaction and in their paycheck.
"I have brought a lot of attention to the coffee side of Peach, but our focus is our people," said Bonner. "We want our team to do more than just pour nice latte art or roast and bag some coffee at disgustingly low wages. We care that everyone working here learns how small businesses work, so we can empower the team to make good decisions for us. Then we fairly compensate them for that ability. We are willing to sacrifice the CEO/ Owner's paycheck if it means everyone gets to eat. Leaders eat last, and David and I stand by that fact. It is why we started Peach. Our business could have been in any industry and that would still be our approach. We just happen to really enjoy coffee."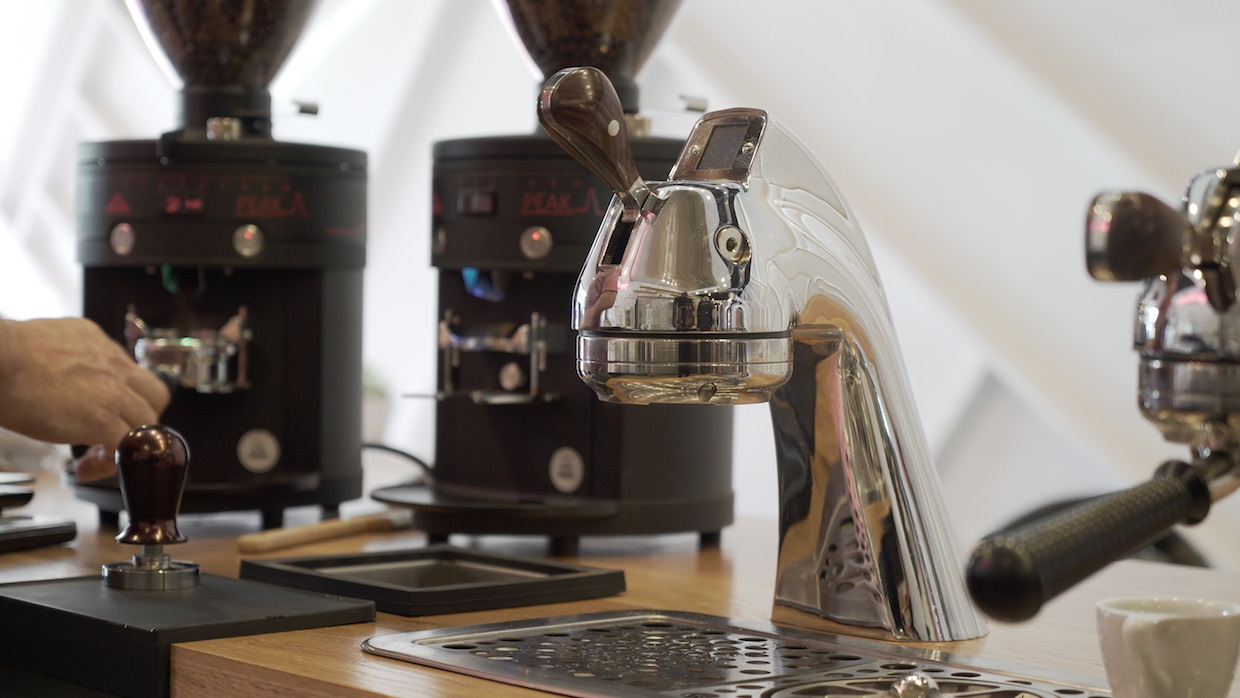 Peach Coffee Roasters is open now at 10875 Jones Bridge Road in Johns Creek.
Howard Bryman
Howard Bryman is the associate editor of Daily Coffee News by Roast Magazine. He is based in Portland, Oregon.