At a new coffee shop in the Southern California city of Oceanside, the wheel hasn't fallen far from the deck. Professional skateboarding icon Tony Hawk, who was among the small handful of high-profile early investors in Blue Bottle Coffee alongside Jared Leto and Bono, can now pop with pride into another, arguably cooler indie coffee haunt for his beans and brews: Steel Mill Coffee, co-founded by his eldest son Riley Hawk.
The younger Hawk, who is also a professional skateboarder, is one of the three founding 26-year-old motorcycle aficionados at the helm of Steel Mill. The trio is rounded out by fellow pro skater and business partner Shea Cooper, who is also an ascendant roaster, and former James Coffee Co. roaster Chris Balingit.
Hawk told Daily Coffee News that while his well-known father stops by from time to time and is full of encouragement, he is otherwise not involved with the business.
"Not that he didn't want to help or anything like that, he just trusted us and knew we had a vision and ultimately he was just happy to help and be a part of it," Riley Hawk told Daily Coffee News. "He helped a lot in the beginning as far as connecting some dots for me, and advice. He also put in a little bit of money in the beginning. But by no means did he fund the whole operation. After he invested some money he pretty much came back in after it was done to get coffee, and that's about the extent of his involvement."
As the North County native is also guitarist and singer for the stoner psych-rock band Petyr, as well as for the grungier, garage-ier psych band Warish, the love of heavy vinyl is another tie that binds both the owners and many patrons of Steel Mill. The shop's selection of LPs for sale is one of several creative aspects Hawk hopes to build upon as time goes by.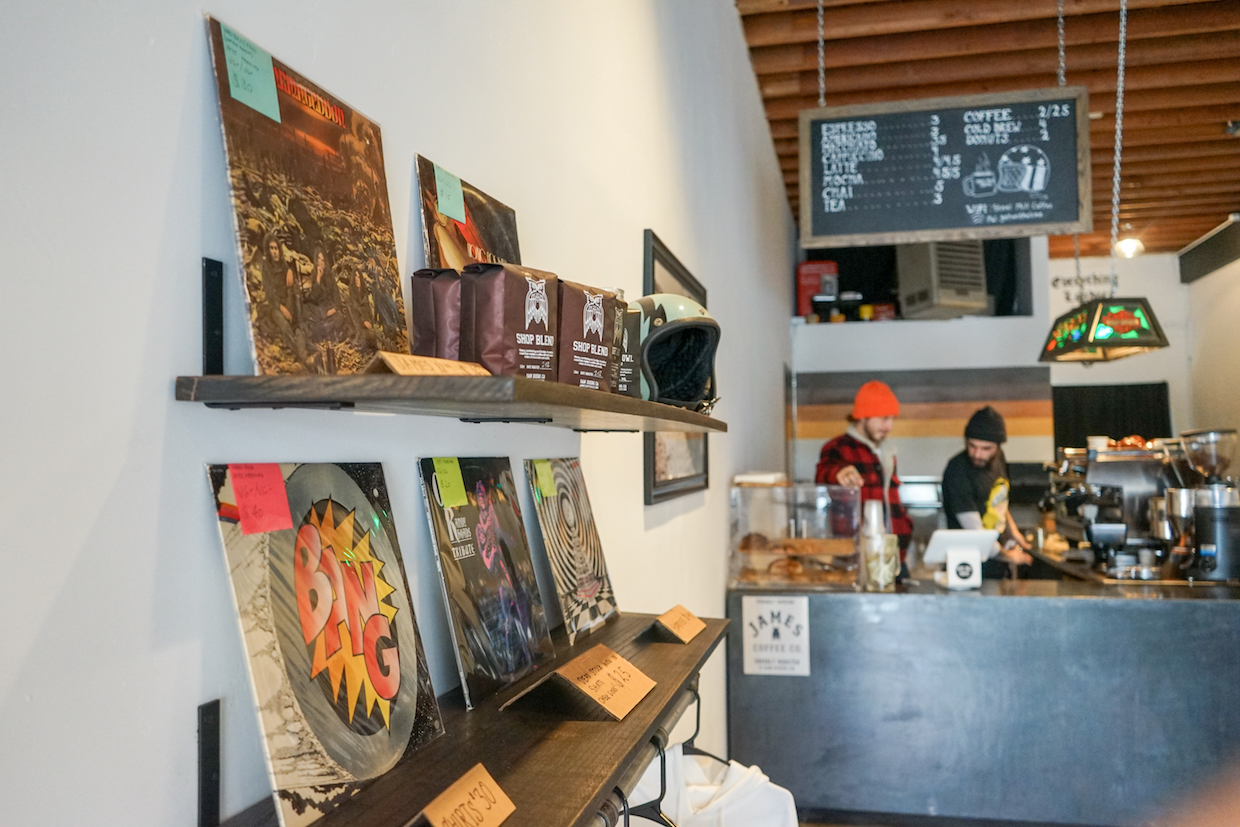 "We will definitely be slowly but surely adding little things here and there to the space," Hawk said. "More records for sure. We want to debut local artists, as well, doing pop up art shows as soon as we get a bit more help behind the scenes and we feel comfortable enough to set some time aside to make something like that happen."
Most of their time in this opening stretch has been spent behind the counter, operating the 2-group La Marzocco GB5 espresso machine paired with a Mazzer grinder and Acaia scales.
"I'm by no means a coffee expert or anything close to that, but Shea and Chris have been extremely helpful," said Hawk. "Watching them work helped me catch on really quick. I still don't make drinks for people at the shop, but every morning before we open I will pour a few, trying to get better."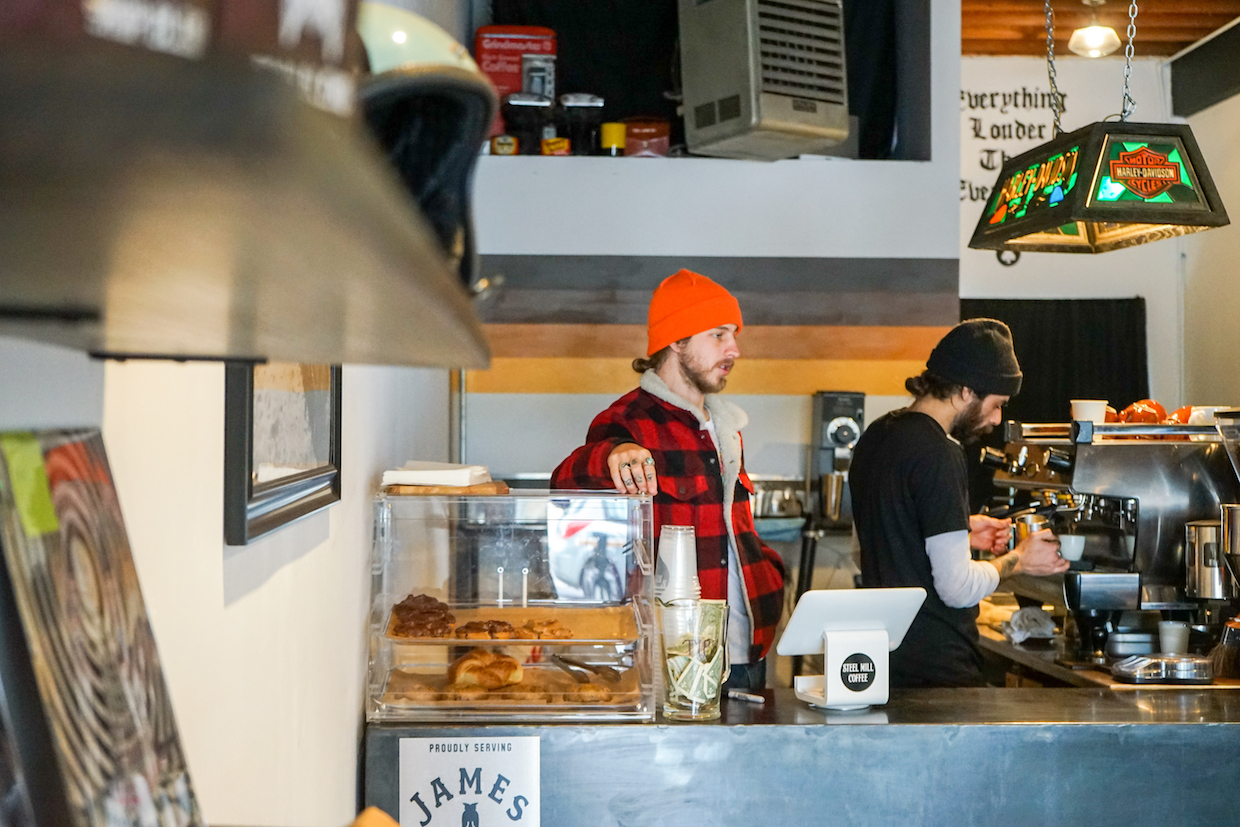 Balingit cut his teeth in the roasting business as an apprentice under James Coffee founding brothers David and Jacob Kennedy for a summer. He then assumed a position as a roaster for the company for roughly a year, and takes pride serving and selling James Coffee over the Steel Mill counter now. However, the new shop does intend to bring roasting in-house eventually.
"Roasting for James was an amazing learning experience," said Balingit. "Our plan [at Steel Mill] is to be roasting our own coffee within a couple years depending on how smoothly everything goes. We are very eager to roast our own coffee and share it with the world."
Cooper and Riley's time, meanwhile, will also continue to be shared with the world of skateboarding, to some extent.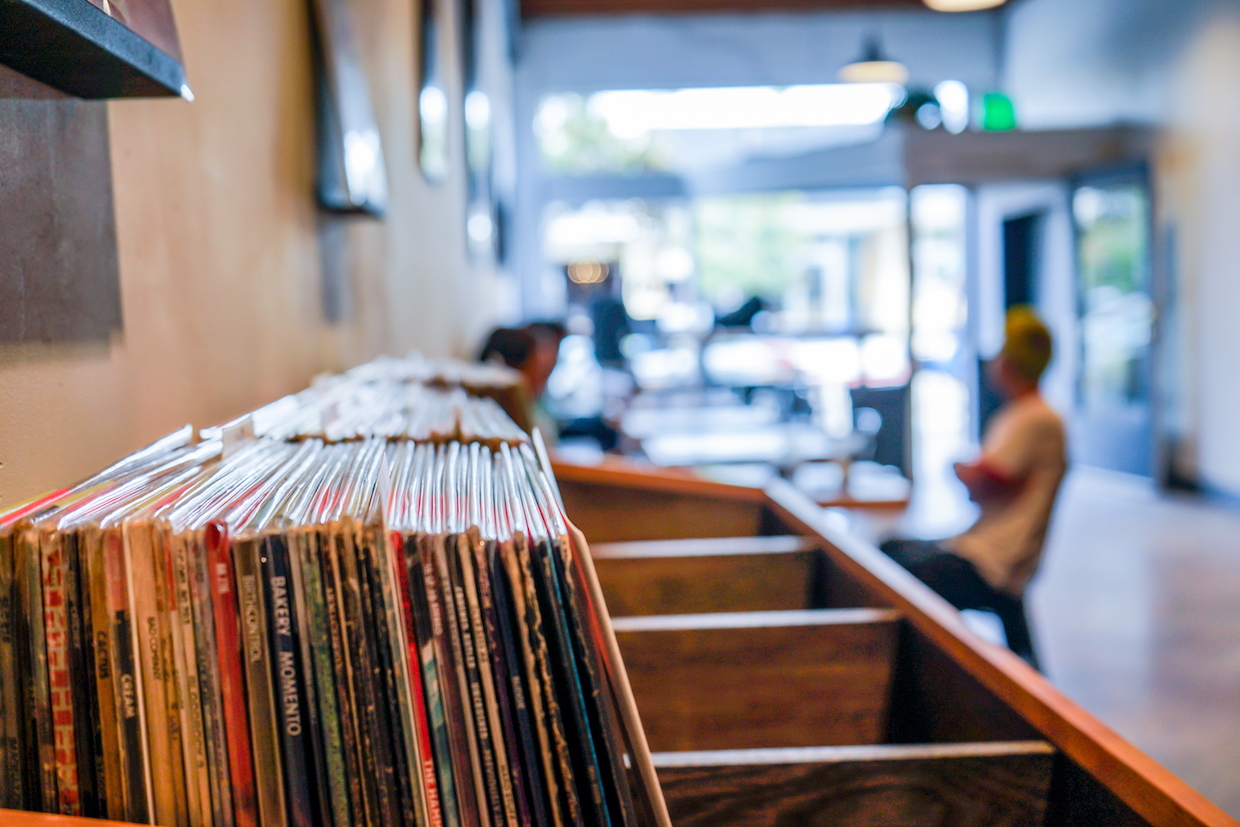 "Travel was talked about often in the beginning stages, since Riley has a hectic schedule," Cooper told DCN. "Since we opened the doors, travel has been minimal and we have already let some skate trips slip by. But we know how each others' lives are and will always work to make sure everyone gets to do the things they need to."
Hawk also knew from the onset that a permanent, full-time commitment to Steel Mill would be unrealistic given his parallel pursuits in music and in skating. Yet with some long hours in these opening weeks, he has proven his Steel Mill mettle, as it were.
"I pretty much set aside the whole month of February to be in the shop every day, 12 hours a day, and make sure everything was going smooth," said Hawk. "Now we are reaching a stage where we are ready to bring in some more help, and I will slowly start to fade into more of a behind-the-scenes role, doing the business back-end and things like that."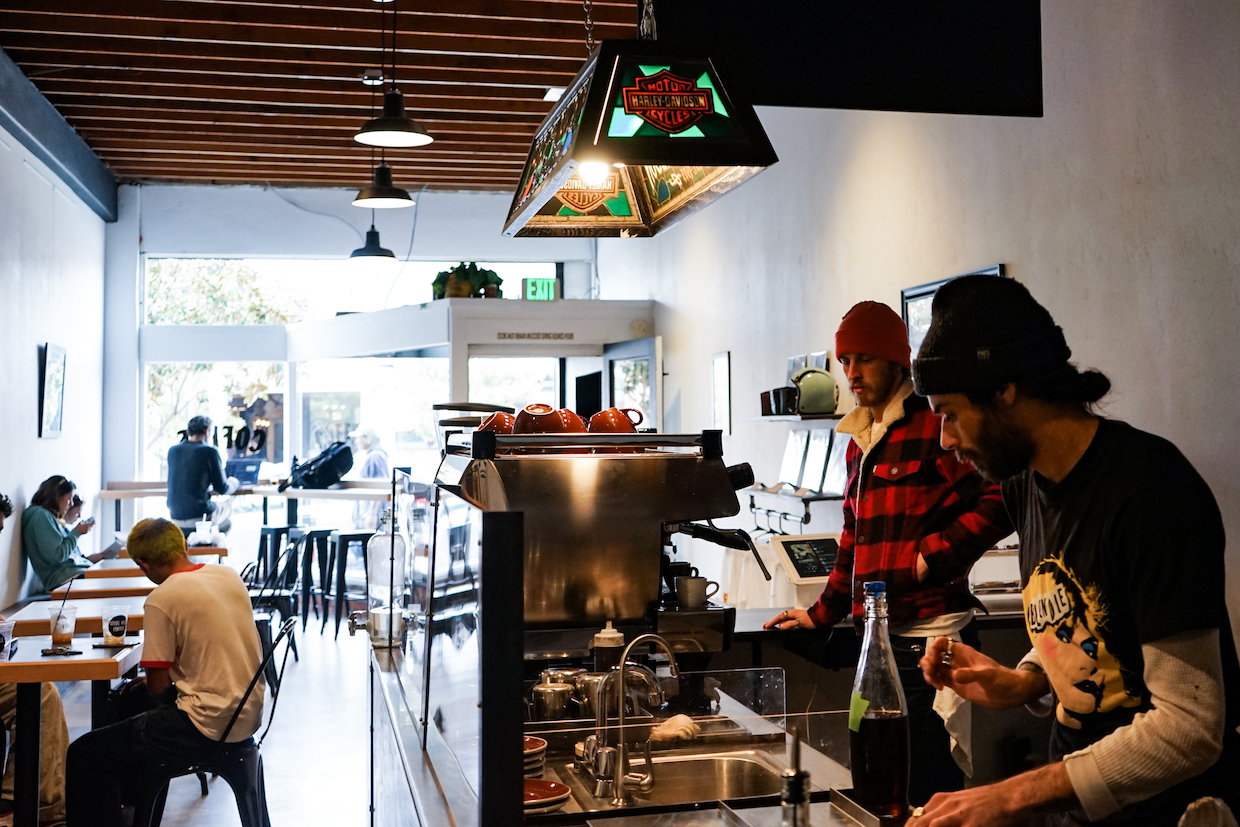 Steel Mill Coffee is open now at 605 Mission Avenue in Oceanside.
Howard Bryman
Howard Bryman is the associate editor of Daily Coffee News by Roast Magazine. He is based in Portland, Oregon.