A coffee company that proudly boasts of its Los Angeles roots, Go Get Em Tiger opened this week right in the center of the city within the Row DTLA office and retail development.
The 1,090-square-foot shop with seating for 40 patrons inside and outside constitutes the sixth retail location established by the acclaimed barista-competitors-turned-entrepreneurs Kyle Glanville and Charles Babinski.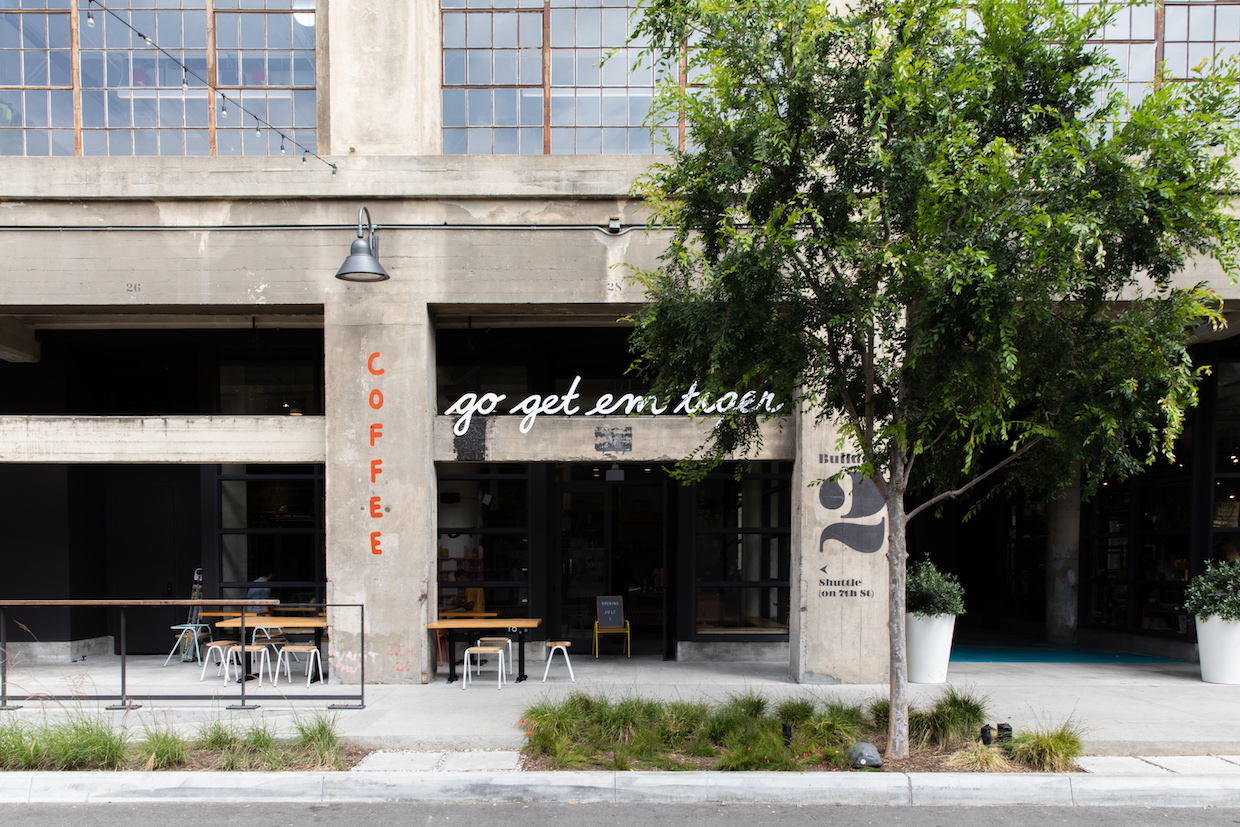 While originally opening under the name G&B at the Grand Central Market — which is, incidentally, a stone's throw in L.A. terms from the new location — all subsequent shops from the pair have come under the name Go Get Em Tiger, which also applies to the ambitious roasting operation launched in Vernon under the GGET name last year.
At the center of the new shop is a bright pink La Marzocco Linea PB, which makes possible staple espresso-based offerings such as cappuccino and mocha, while also supporting the pleasure end of the "Business & Pleasure," a flight with a shot of espressm, a "Fizzy Hoppy Tea" and an almond macadamia latte. Batch brews, iced coffees, house-made chai and teas are among the other drink offerings.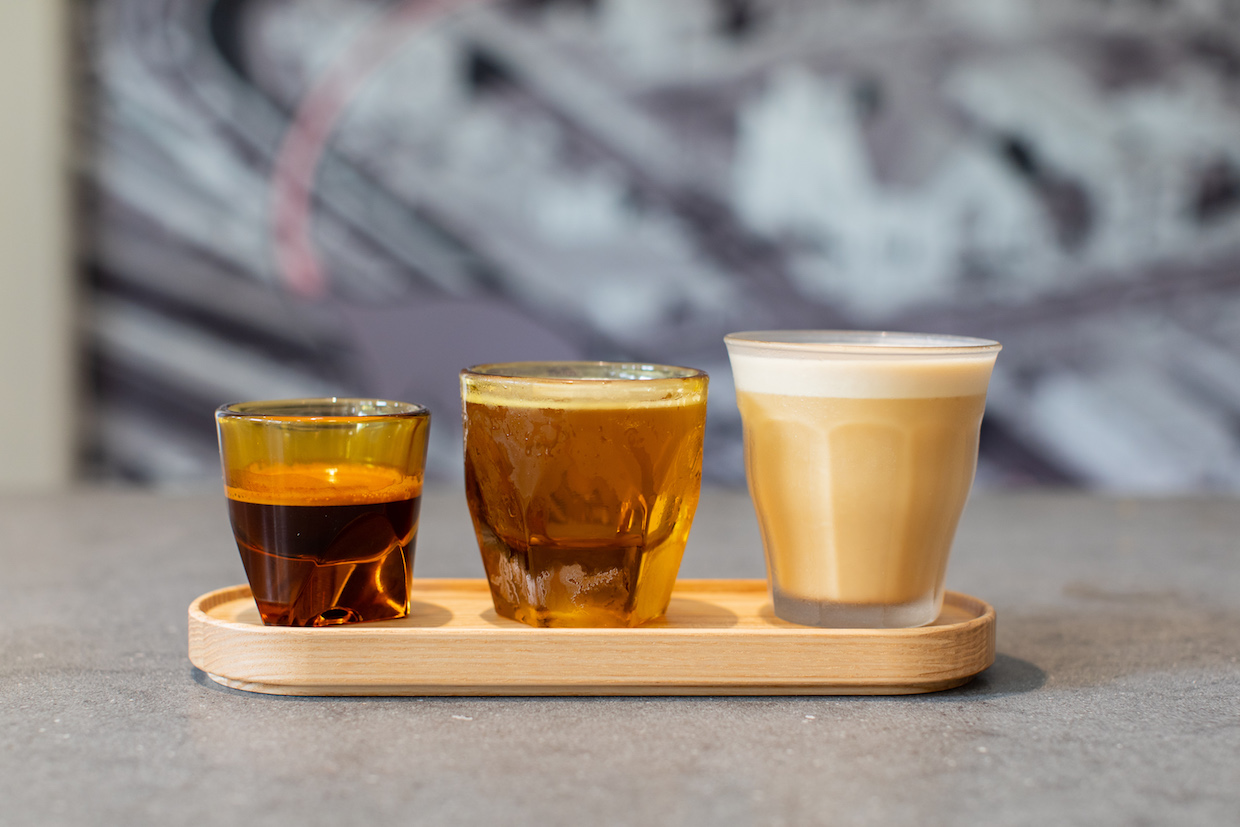 The shop also expands on the GGET food menu, offering all-day breakfast items such as "Crispy Polenta with Egg, Bacon and Kale" and the "Yeast Raised Waffle with Stone Fruit, Ricotta and Honey," as well as 11 a.m. to 2 p.m. lunch items such as the "Charred Eggplant Sandwich with Squash and Chimichurri on Focaccia" and the "Salmon Salad with Butter lettuce, roasted broccoli, carrot and dijon vinaigrette."
Additionally, GGET is for the first time offering a classic burger, which in this case includes caper aoli, dill pickles and American cheese on a "real good bun."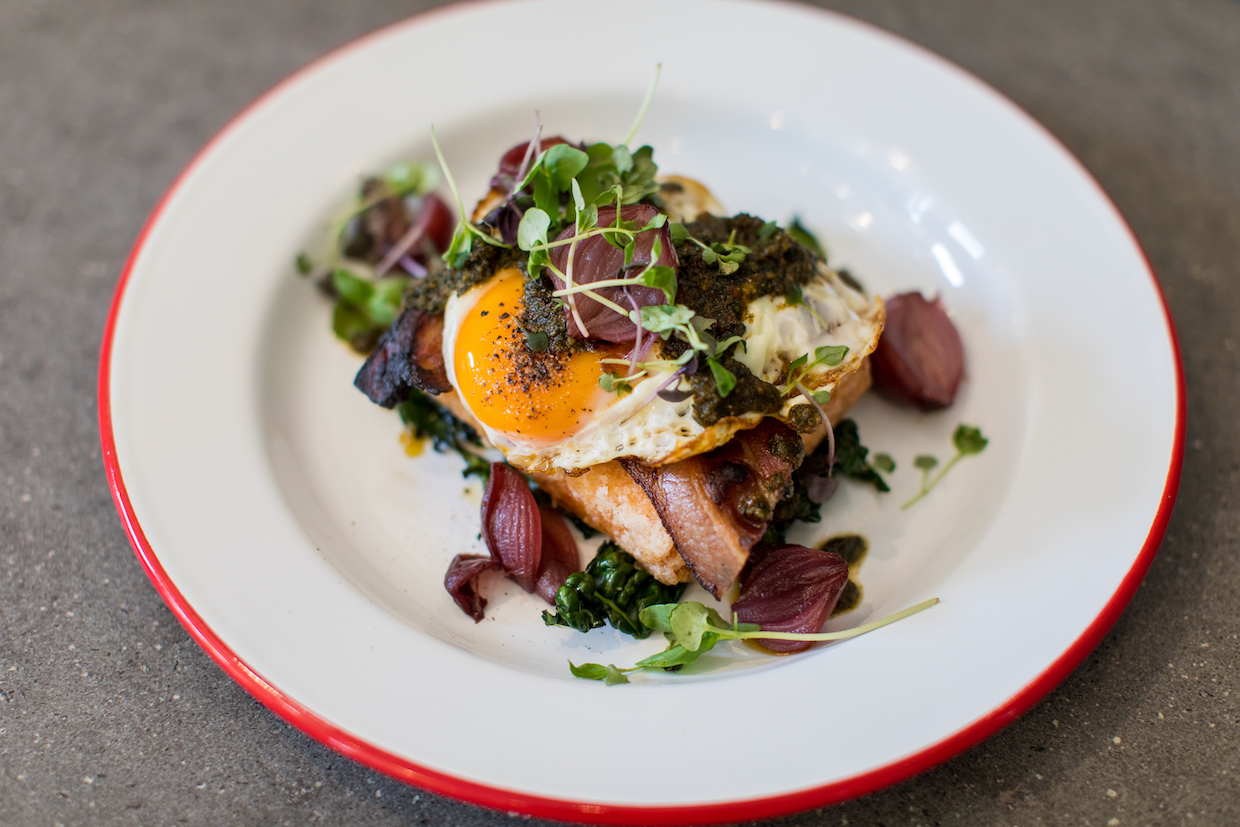 Looking beyond their stomachs, patrons might notice a wall-size portrait of vintage Los Angeles. Sourced from the Library of Congress, the black-and-white photo was taken in July of 1965 on 35-millimeter film by photojournalist Thomas O'Halloran. The image includes a playful overlay of cats and mice designed by GGET, which extends the shop's overall bright and lively aesthetic established by the colorful pendant lighting and white oak tables, seating and retail racks.
Go Get Em Tiger at Row DTLA is open at 777 Alameda St, Suite 184, in Los Angeles. 
Nick Brown
Nick Brown is the editor of Daily Coffee News by Roast Magazine.