For as long as people prefer their drinks served liquid and hot, there are going to be burn-related lawsuits.
From the infamous and widely misunderstood 1994 case Liebeck v. McDonald's Restaurants — a.k.a the "McDonald's Hot Coffee Lawsuit — through to today, untold numbers of civil suits seeking damages from coffee retailers due to hot beverage burns have resulted in settlements or even jury trials. It sort of goes with the coffee retail territory.
Longtime coffee professional and "specialty coffee" movement pioneer Dan Cox of Dan Cox & Associates says he has consulted and/or testified in more than 50 of these types of spill-related suits on behalf of retailers, and he's literally rewritten the book on hot beverage spill litigation.
Released in May by Onion Press in Burlington, Vermont, "Coffee: Too Hot to Handle or Mishandled" includes significantly more and updated information than Cox's first book on the subject, 2013's "Handling Hot Coffee."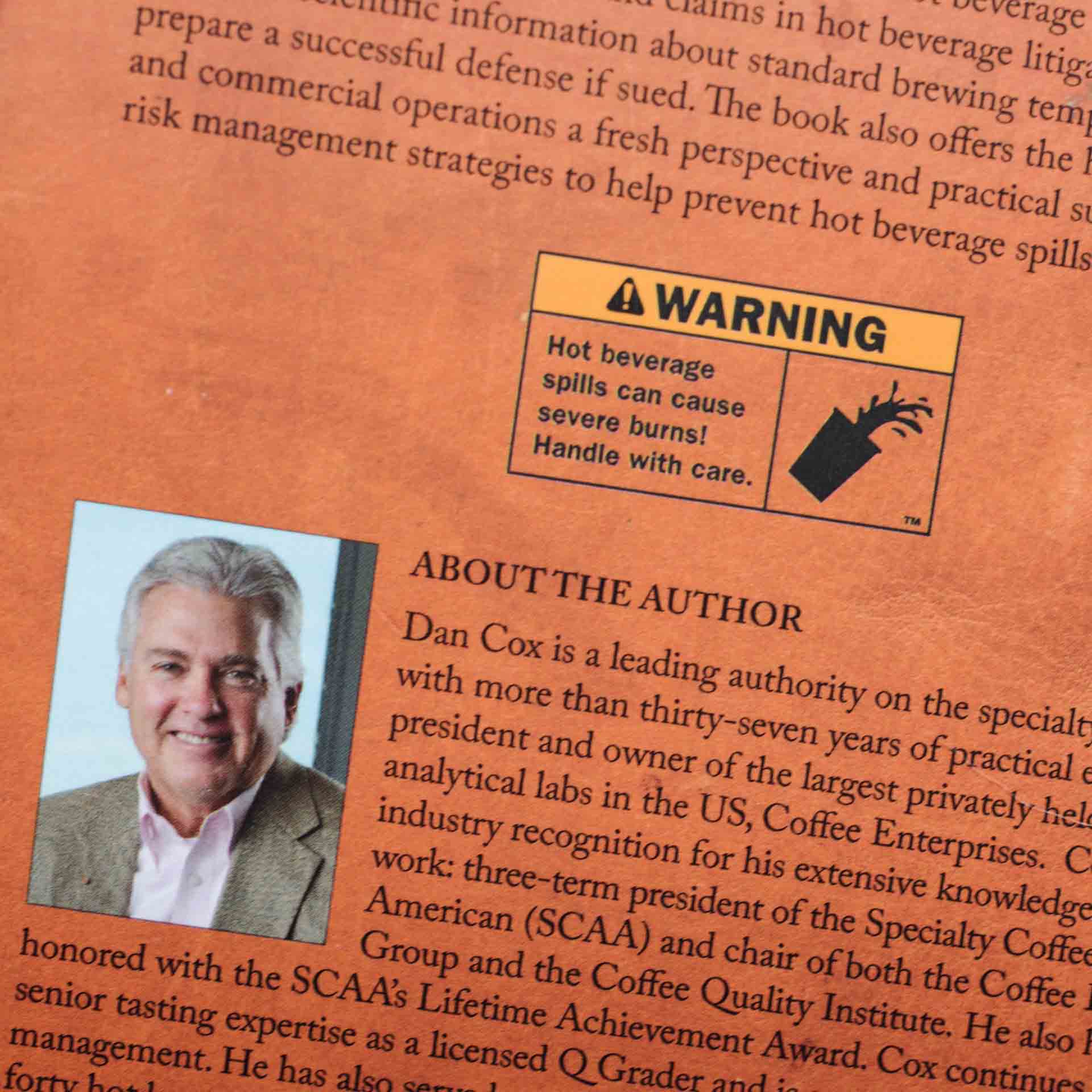 According to the publisher, four main chapters in Cox's latest include: "Brewed & Sued," which covers current spill-related litigation and reviews past court cases; "Spill Prevention" provides a meticulous review of cups, lids and handling, while introducing a new warning label for the global coffee industry; "Matters of Degree" analyzes brew temperatures and scald severity; and the self-explanatory chapter, "Best Practices."
We recently caught up with Cox — who also happens to be the owner and president of Vermont's Coffee Enterprises and received the Specialty Coffee Association of America's Lifetime Achievement Award in 2012 — to discuss the new book:
DCN: Of all the fascinating subjects you've been around in your coffee career, how did you land on hot spills? It seems oddly specific for a coffee pro with your breadth of experience.
Dan Cox: Ted Lingle asked me to get involved around 1999 as he said I had the right technical knowledge and personality to handle litigation of this type. Having an independent coffee and tea testing lab and not selling coffee was important to remain unbiased and [to not become] a professional expert witness as a full time job.
Who is the reader for this book?
First, defense lawyers, primarily. Second, retail coffee operators, especially chains, as they can make operational changes and conduct training that can help eliminate lawsuits.
Is it possible to quantify the amount of coffee-related or hot-drinks-related lawsuits over the years? Have the numbers increased since the first book? Have there been any landmark decisions that have altered the legal landscape?
I do not know how to quantify the number of spill/burn lawsuits filed each year. I have experienced an increase in the number I have been involved with, which is over 50, with eight more in progress. The landmark one continues to be Leibeck v McDonalds, which was over 25 years ago. This remains mostly misunderstood and goes into the category of urban legend.
What's next for you? Any other big projects coming up?
Yes, another big project is a safety poster which should be published shortly. This is a must-have for all coffee and tea retailers and explains clearly how to protect customers, employees and businesses, how to help if an accident occurs and how to maintain accurate data if a lawsuit results. It should go in the break area or cafeteria in every coffee operation. I also created a new warning [sign] that I hope will become universally accepted and eliminate the need for all other signs currently in use. Lastly, I made recommendations for changes in operations and materials to use in serving hot beverages. This will, I'm sure, be controversial, but I can handle the feedback.
Nick Brown
Nick Brown is the editor of Daily Coffee News by Roast Magazine.