A thorough exploration of the origin, proliferation and struggles of the Fair Trade movement came by way of the Guardian this week. The article analyzes the purpose, practices and effects — or lack thereof — of the voluntary sustainability standard. It covers a lot of territory, from social pressure to purchase sustainable goods to the true motivations of corporations in pursuing Fair Trade certification. But mostly, it's about dollars:
Economists like to examine incentives, and to deduce behaviour from them. If the incentives of these companies are misaligned with those of their producers, it's only a matter of time before they produce conflict and rupture. Companies perceive Fairtrade to be rigid, and say that keeping sustainability programmes in-house gives them "flexibility". That word is really standing in, though, for "control": control over how commodities are priced, how to select or discard producers, how farmers farm, even how they live. This may look, for firms and even for consumers, like efficiency, but the effects can be dysfunctional. When four firms – Archer Daniels Midland, Bunge, Cargill and Louis Dreyfus – control between 70% and 90% of the global grain trade, they can bulldoze governments into clearing forested land for crops, crowd out smallholder farmers and push more and more processed grains into our diets. Many of the failings of global agriculture are not the result of multinational companies having too little control; they are the result of companies having too much.
Bloomberg News delivered a piece this week that explores one of coffee's most apparent dichotomies: A new generation of coffee drinkers is happily paying more for higher quality brews, yet there practically isn't a new generation of coffee farmers, as untenably low commodity prices drive young people away from the industry in producing countries:
Prices for arabica coffee have spent much of the year below $1 a pound, reaching the lowest since 2005. They've rebounded slightly in the past two months, but are still well below the cost of production for many farms, according to Ric Rhinehart, executive director emeritus of the Specialty Coffee Association.

"Recent gains have done little for farmers outside of a few geographies, mostly Brazil," Rhinehart said. "The lack of interest from the next generation of potential coffee farmers continues unabated."
From his pulpit of preference, Twitter, United States President Donald Trump appears to be darkening the outlook for coffee producers even further.
"Guatemala, which has been forming Caravans and sending large numbers of people, some with criminal records, to the United States, has decided to break the deal they had with us on signing a necessary Safe Third Agreement. We were ready to go. Now we are looking at the 'BAN,'" Trump tweeted, without context or supporting evidence. "Tariffs, Remittance Fees, or all of the above. Guatemala has not been good. Big U.S. taxpayer dollars going to them was cut off by me 9 months ago."
The New York Times attempted to unpack the mostly nonsensical rant and what it might mean for Guatemala's export economy:
The president's early-morning Twitter post roiled Guatemala's already turbulent politics less than three weeks ahead of the country's Aug. 11 presidential election. Critics pointed to it as another reason to condemn the departing government of Jimmy Morales, which has courted the Trump administration.
Starbucks tightened its belt in the face of the U.K.'s own Trump-esque nationalist disaster known as Brexit. The U.S.-based coffee giant is diminishing its stance in London, according to a report in Forbes:
The number closed in the last eighteen months in the capital is put at 35, quite a contrast from the heady days where Starbucks ruled the coffee roost in London.

Starbucks has reported "ongoing pressures" and "the changing consumer landscape, high rents and political uncertainty," as the reasons for the closures. However, back in April, when the U.S. business announced that, in the face of weak sales forecasts and a falling share price, it would increase store closures to 150, it also said that this "does not affect" its U.K. stores.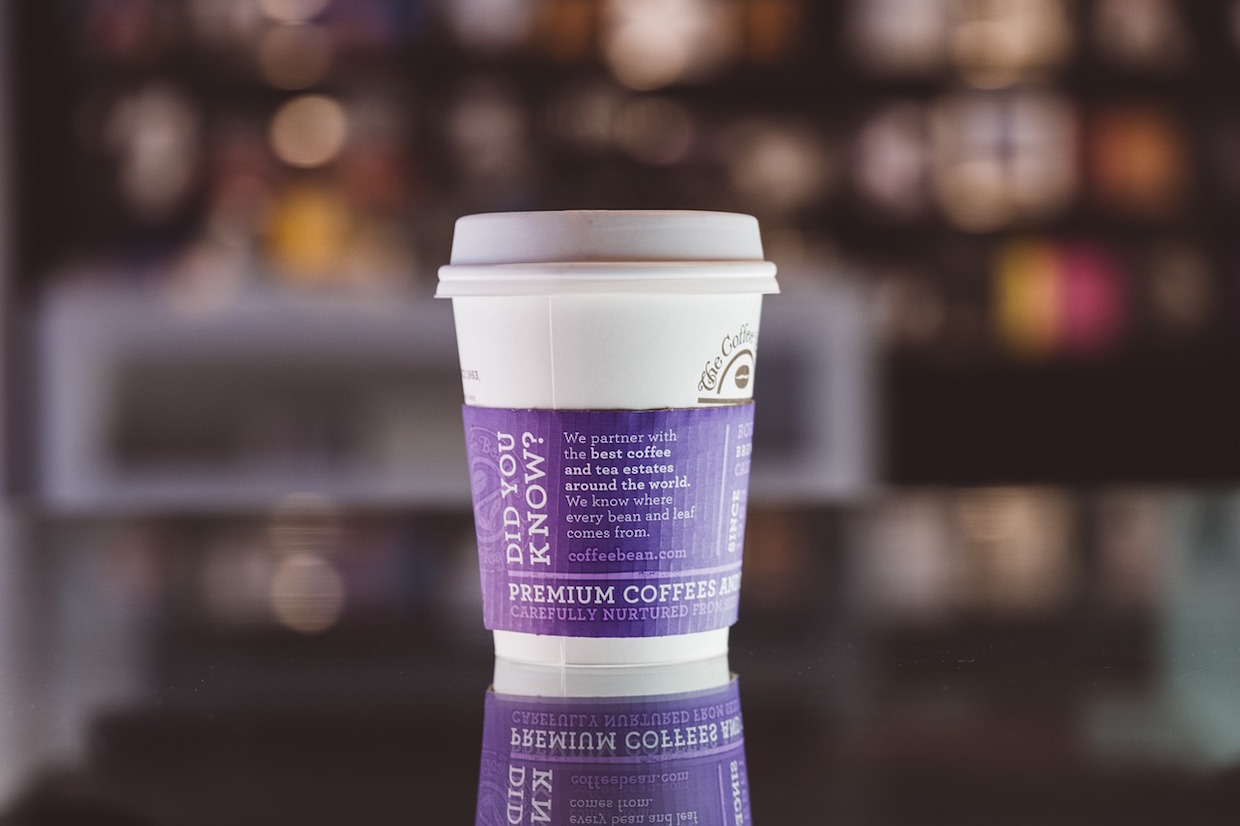 In news relating to another widespread coffee chain of U.S. West Coast origin, The Coffee Bean & Tea Leaf was bought out this week by Philippines-based fast food company Jollibee in a deal worth about $350 million. And yet Forbes pointed out that the Manila-based corporation's investors weren't happy with the move, sending stocks down nearly 8% and hitting the Jollibee chairman square in the purse:
The drop shaved more than $200 million from the fortune of Tony Tan Caktiong, who chairs Jollibee, one of the fastest-growing Asian restaurant companies. Forbes now estimates his net worth at $3.3 billion. He was the 6th-richest person in the Philippines last year, according to Forbes and ranked No. 529 on Forbes' annual list of the World's Billionaires, published in March.
Harvard Business Review teamed up with digital POS company Square to analyze the growing trend of "cashless" commerce in the U.S. as well as the backlash against 100% cashless business models, indicating that while digital and card-based transactions are increasingly popular, the accessibility of cash to a wider swath of society demands its continued acceptance. The article cited the example of New Jersey's ModCup Coffee, whose owner Travis Clifton steered the business into total cashlessness and was later forced to backtrack:
That said, in certain cities and states where proposed legislation may ban cashless businesses, selecting payment options may soon be out of the business owner's hands. This spring, Clifton's three ModCup locations had to revert to accepting cash after New Jersey passed legislation banning cashless businesses. While he calls it "overreaching and bad for business," similar legislation has been passed in Philadelphia and proposed in New York City, San Francisco, and Washington D.C. Third-party research commissioned by Square shows that 51% of small business owners support government bans on cashless businesses, that 83% of small business owners in America never plan to go cashless, and 73% believe the U.S. will never be a fully cashless society.
Remember last year when more than 1,500 pieces of industrial coffee processing, roasting and packaging equipment went up for auction? They all came from a former Maxwell House production complex in Houston that later became Atlantic Coffee Solutions. In a sign of the times, the 1.2 million-square-foot coffee factory is turning into a hemp processing facility. The Houston Chronicle picked up the story:
The former Maxwell House factory was one of the world's largest coffee manufacturing plants. It closed last summer and laid off 279 employees when the owner, Atlantic Coffee Solutions went out of business.

Once the hemp processing plant is fully operational, the Elemental Processing estimates it will be able to process 100 million pounds of hemp biomass per year.
Research and testing in Germany conducted by consumer group the Stiftung Warentest foundation has revealed that reusable coffee cups made from bamboo might actually be toxic to people when their contents are hot, as in coffee-hot. German news outlet DW had more:
The cups are advertised as being made from bamboo or bamboo fiber, but the producers often fail to mention the fibers are actually ground into powder and then glued into shape of a cup. Notably, they all contain melamine resin, a kind of glue made of formaldehyde and organic compound melamine.

Melamine is suspected of causing damage to bladder and kidneys, while formaldehyde can irritate skin, respiratory organs, eyes and even cause cancer through inhalation. Even so, Warentest claims melamine resin is harmless as long as certain conditions are preserved, specifically if products containing it are kept under 70 degrees Celsius (158 Fahrenheit.)
Howard Bryman
Howard Bryman is the associate editor of Daily Coffee News by Roast Magazine. He is based in Portland, Oregon.