The ability to identify and appreciate the markers of quality and freshness on one's palate isn't innate — it has to be cultivated. A new cafe at the Howell Mills Shops in Atlanta's Buckhead district called Cultivate Food & Coffee gives patrons a bright, inviting place to do just that.
Doors opened about four months ago to the shop that offers extensive menus for scratch-made "farm-to-table" breakfast and brunch items, specialty cocktails, and a coffee program centered on beans roasted on site in an eye-catching Sonofresco 2-pound-capacity roaster.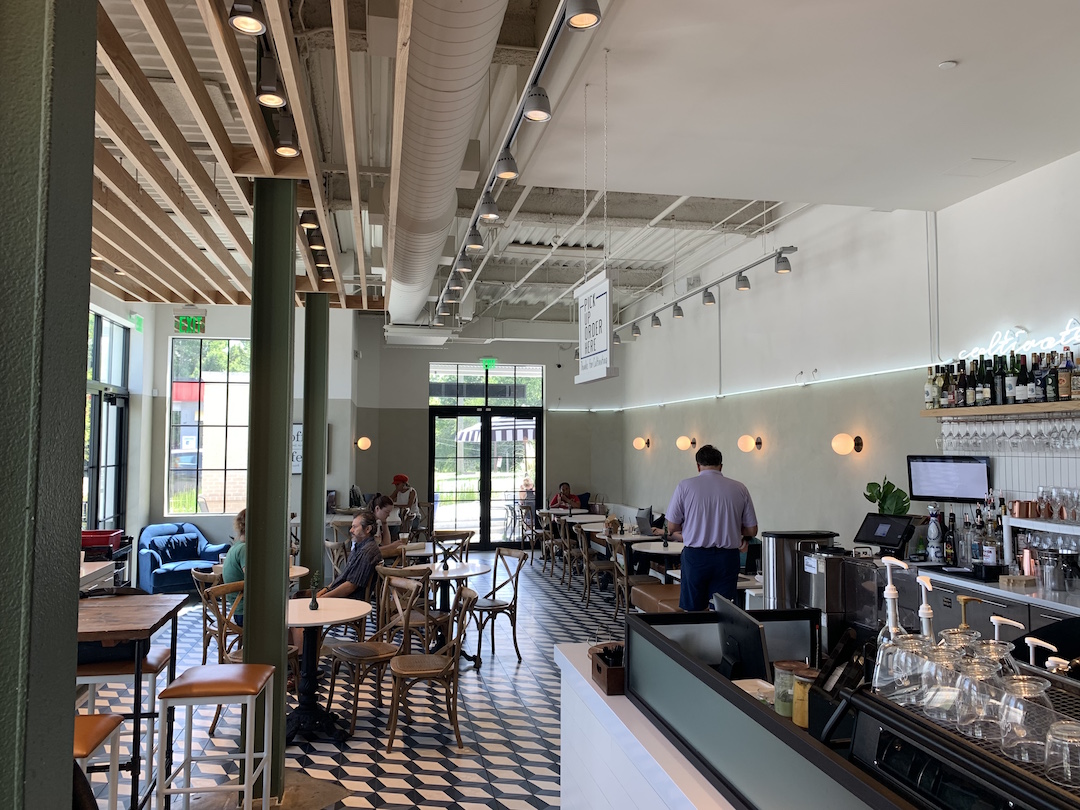 "It sits right behind our register so customers can see it roasting as they are ordering their coffee drinks," Cultivate Owner Johnny Liu told Daily Coffee News. "We've trained our baristas how to roast, but only after we studied which coffee beans roast on which setting we feel like suits that region's beans best."
Liu said, for example, that their cold brew is always a bean from Guatemala, always finished just shy of second crack. Beans for drip rest at least a day prior to brewing on a Voga Ground Control Twin machine, and beans for espresso wait five to seven days before filling the Sanremo grinder hoppers for extraction on a 3-group Sanremo Cafe Racer.
Said Liu, "We probably would've been totally good with two [groups], but it's beautiful, so who cares?"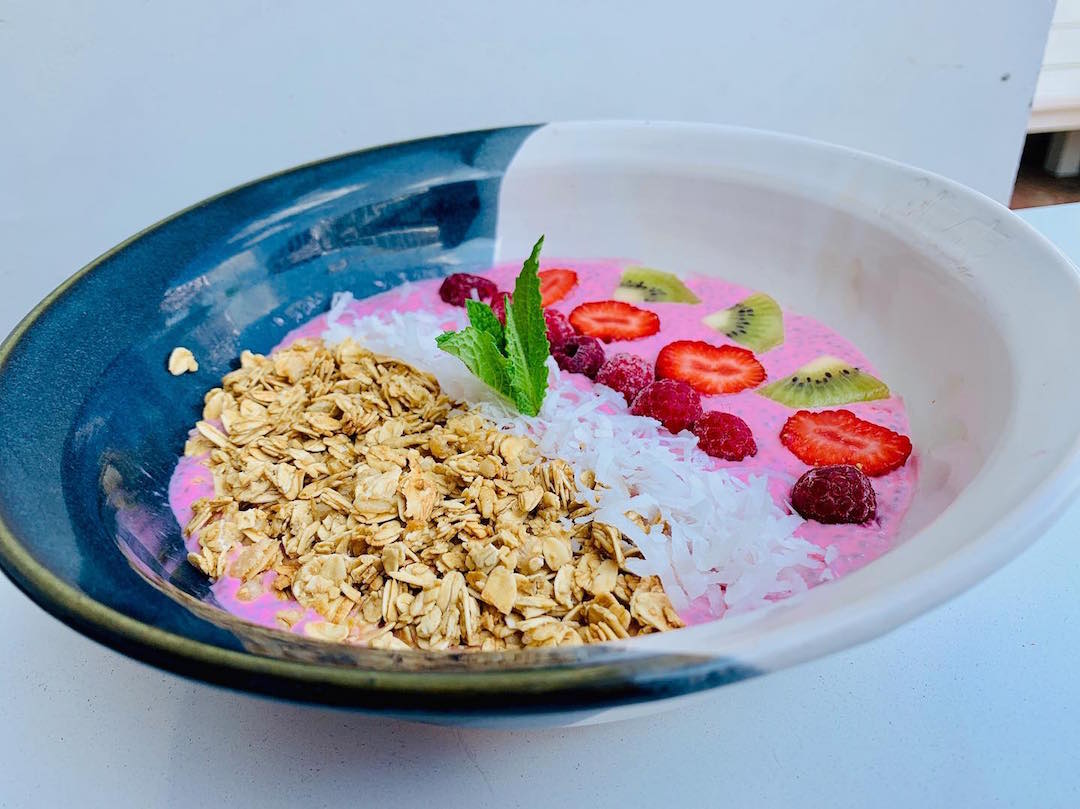 Cultivate's penchant for visual flair is evident not only behind the counter, but also in its decor, which Liu described as "Great Gatsby meets art museum." An engrossing three-dimensional diamond pattern of tile stretches patrons' gaze across the floor by the counter. In a separate area, high exposed ceilings stretch the space vertically over a mix of rustic seating and modern two-tops mounted along one wall.
"We really wanted a West Coast feel to the place, as well," said Liu. "Most coffee places are moodier and dark. We wanted the complete opposite."
Liu's favorite element of the interior is the artwork hung around the cafe, including the large burst of blue from a painting of a buck head that also brightens the company's retail coffee packaging.
Said Liu, "Every painting or sign was created by local artists that we hand-picked to display."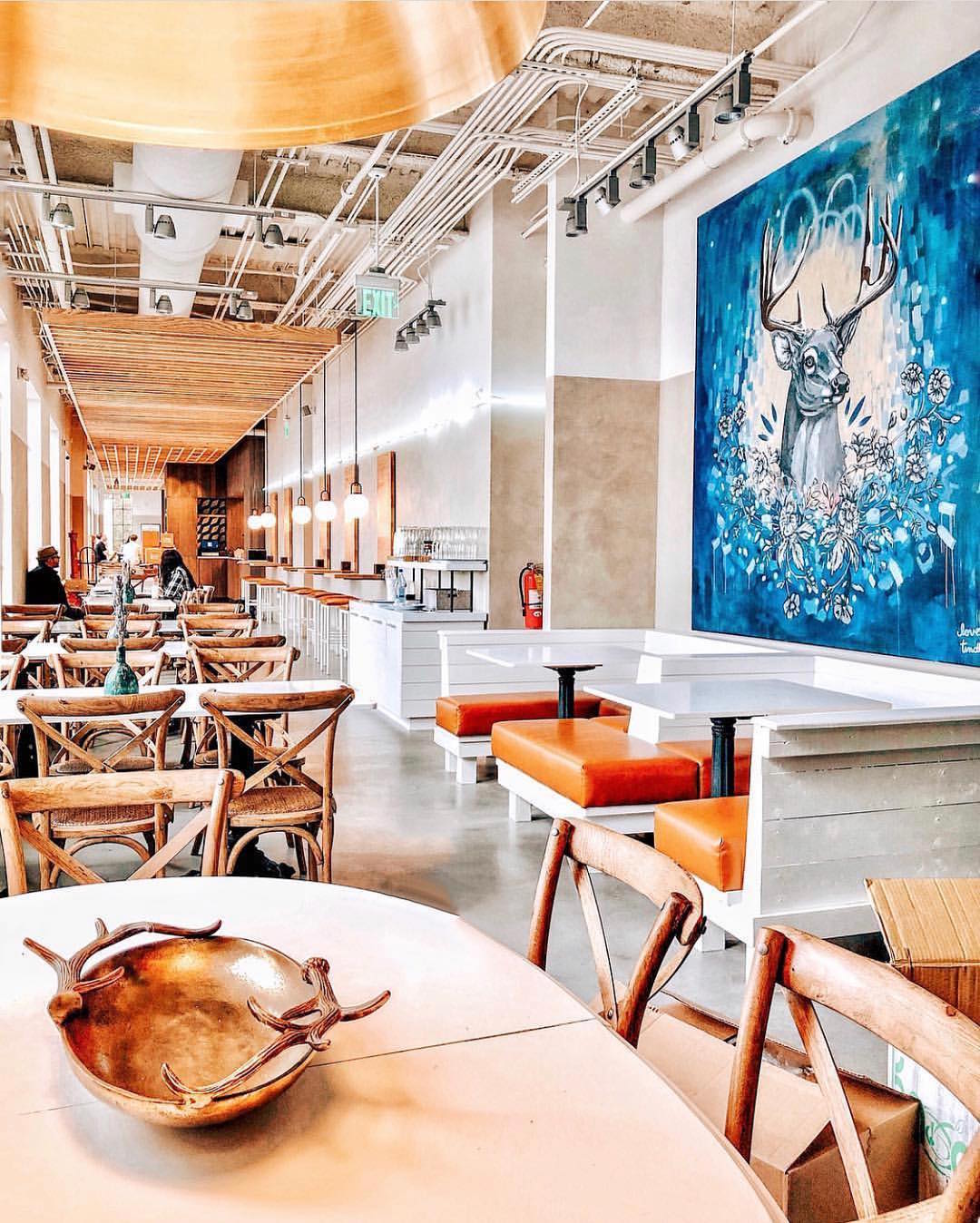 It's not only the love of fresh food, drink and art that the company cultivates. It's also relationships both with patrons and its local ingredient suppliers, and compassion for the producers of ingredients shipped in from farther afield.
"Our main goal with our coffee beans was to make sure we only used organic, Fair Trade beans," said Liu. "We, of all people in the small business world, know how hard it is to culture or — pardon my nerdiness, but — cultivate a product or service that people would be drawn to. So we wanted to show that same support for the farmers around the world."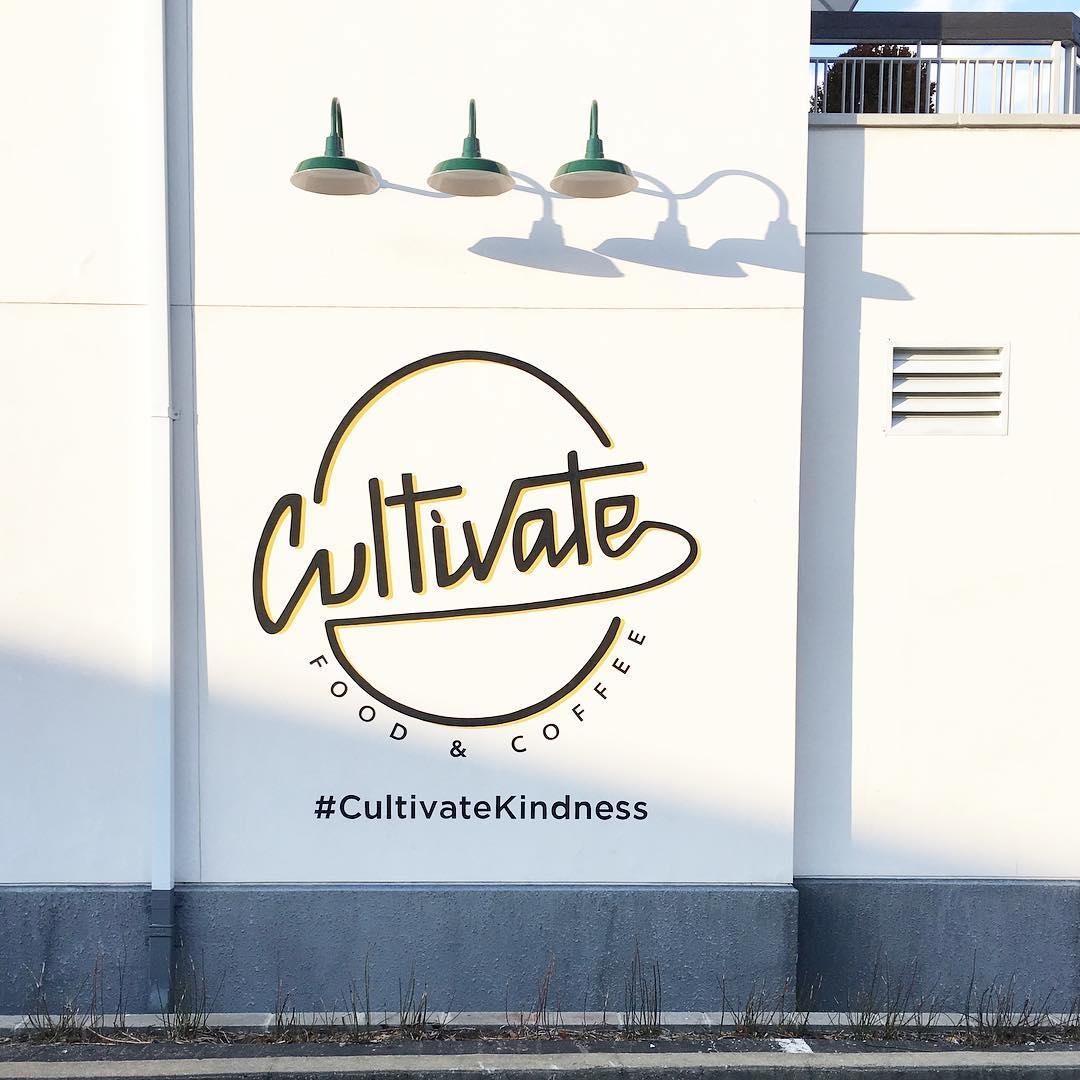 Liu, who also owns four Cafe At Pharr cafe locations around Atlanta, said he's not sure if the Cultivate shop will remain unique or be the first of many. Either way, Liu said he is "super excited to offer Atlanta a unique coffee experience that our customers can call home."
Cultivate Food & Coffee is open now at 1952 Howell Mill Road in Atlanta.
Howard Bryman
Howard Bryman is the associate editor of Daily Coffee News by Roast Magazine. He is based in Portland, Oregon.