Transparency. That is the word Ben Turiano uses again and again when explaining the philosophy behind the new Joe Bean Coffee Roasters location in Rochester, New York. Open concepts, honesty in sourcing, and connecting with customers provide the bedrock for the new space in a renovated warehouse on Blossom Road. 
"The whole idea is we're trying to do everything very open, kind of like a 'show, don't tell,' philosophy," Turiano told Daily Coffee News. "There's a lot of very specific decisions that we make in how we produce things, and it can be kind of difficult to explain."  
After outgrowing their original cafe on University Ave., which opened in 2011, Turiano and his partners, Kathy Turiano and Dena Jones, began looking for a new space. They eventually agreed to terms with the new owner of a warehouse in North Winton Village that offers an eclectic mix of other small businesses.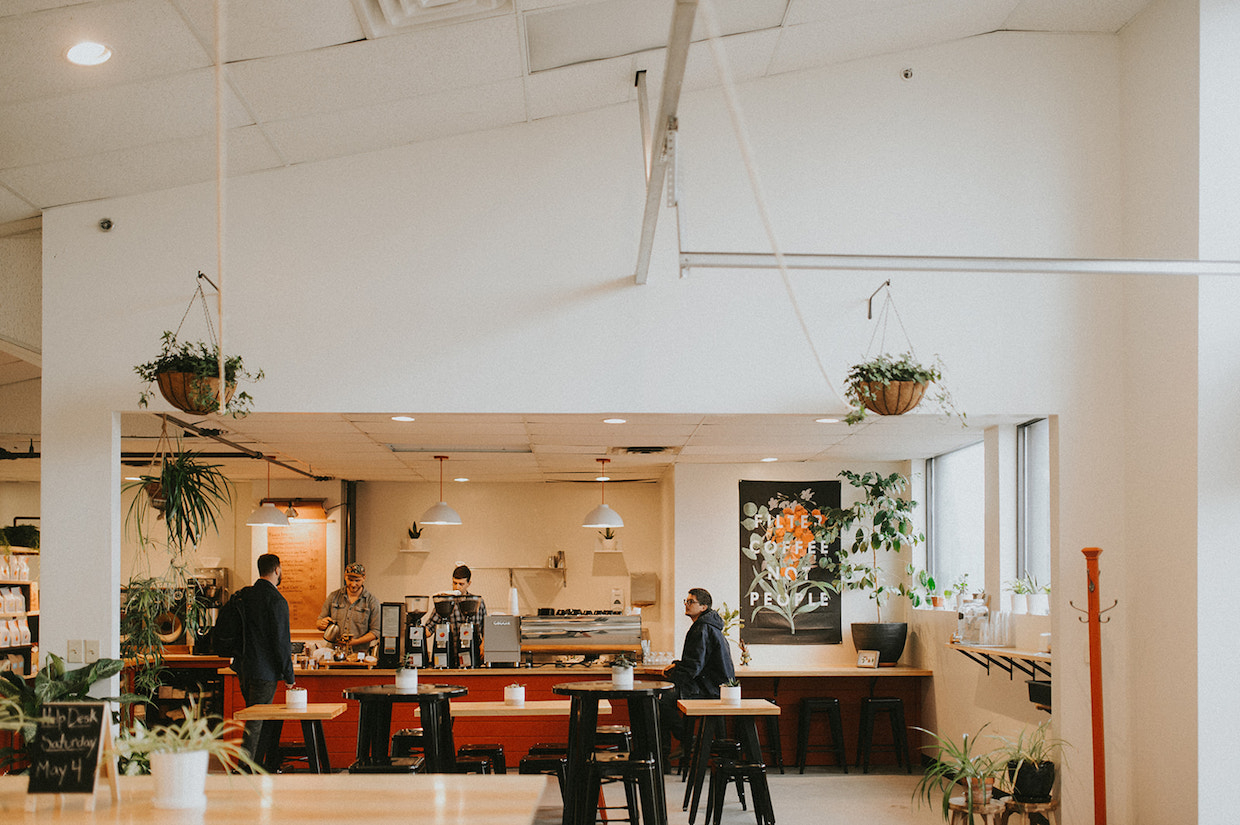 The Joe space is still a work in progress — a grand opening is planned for the fall while public hours are currently limited to Thursday through Sunday — but the open concept is immediately apparent upon entering. The production roasting area is to the left, the bar is on the opposite wall, and in the back, behind some strategically placed potted plants, is the still-to-be-finished lab and production area.
Eventually, the Joe Bean team plans to add a bottling operation to handle their nitro cold brew line, Partial Sun, yet for now, a mobile canning company backs a truck in through the roll-up warehouse doors.
"It's been kind of a slow burn in the space… but eventually we have these visions of being able to do some beautiful things," said Turiano. "There are 40-foot ceilings above us with just all this gorgeous space, but there's also no insulation up there and a lot of old poor decisions that we have to fix."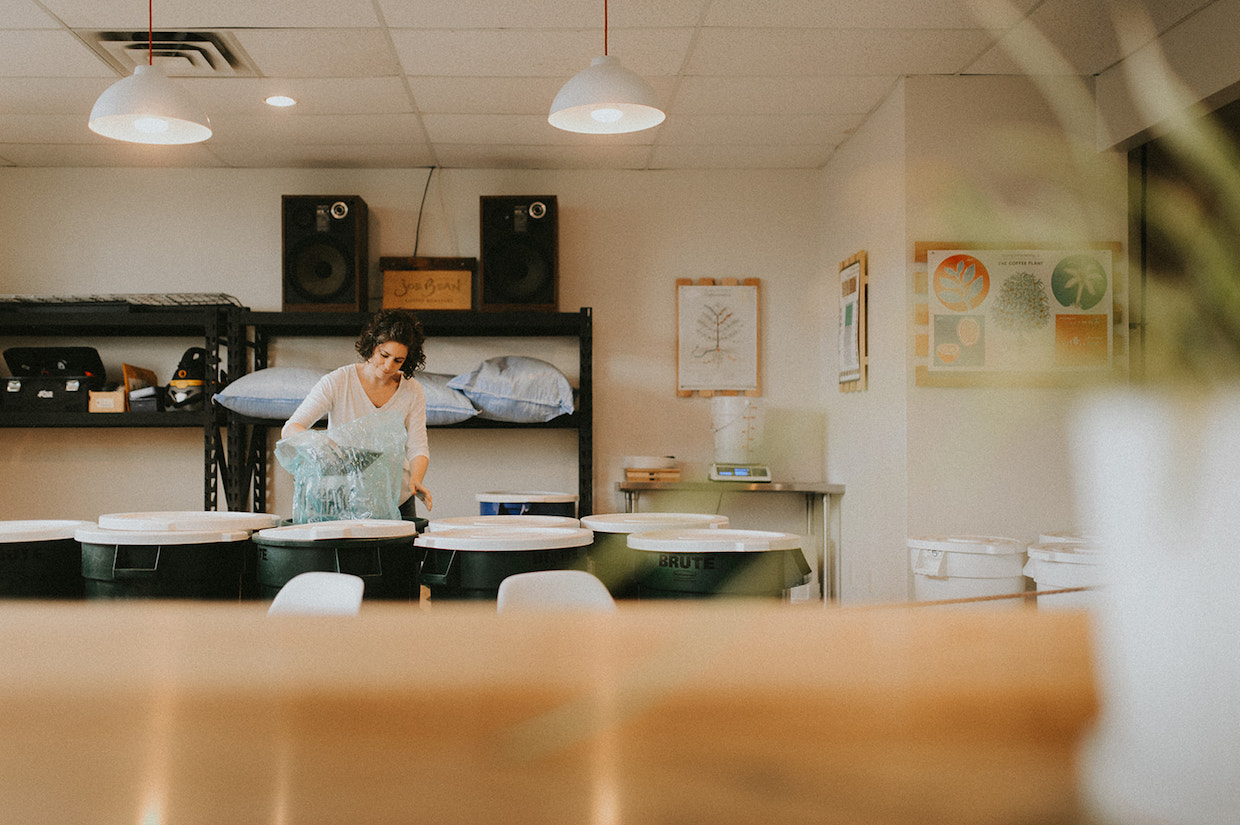 Roasting is being handled with a 10-kilo Proaster, which has been running almost constantly to fill wholesale and online orders, with the assistance of Cropster software. Across the space, beyond the sun-drenched high-top tables, a full-service espresso and drip bar features a Victoria Arduino Black Eagle espresso machine, Mazzer grinders, and Hario V60 and Chemex pourover brewers. Currently, there are two coffee options each day for both espresso and drip.
Green coffee is coming by way of importers such as Olam Specialty Coffee and Crop to Cup, while Joe Bean also maintains some more direct-as-possible relationships. One example is Joe Bean's dealings with Truth Trading Company in Guatemala, a small export business that offers a radically transparent pricing structure.
"They basically say [to farmers], 'When we work with you, we take a 30 cents per pound fee and then you just name whatever you want people to pay for your coffee,'" Turiano said. "That's a really simple pricing breakdown that I can understand. I actually know that people are getting what they deserve."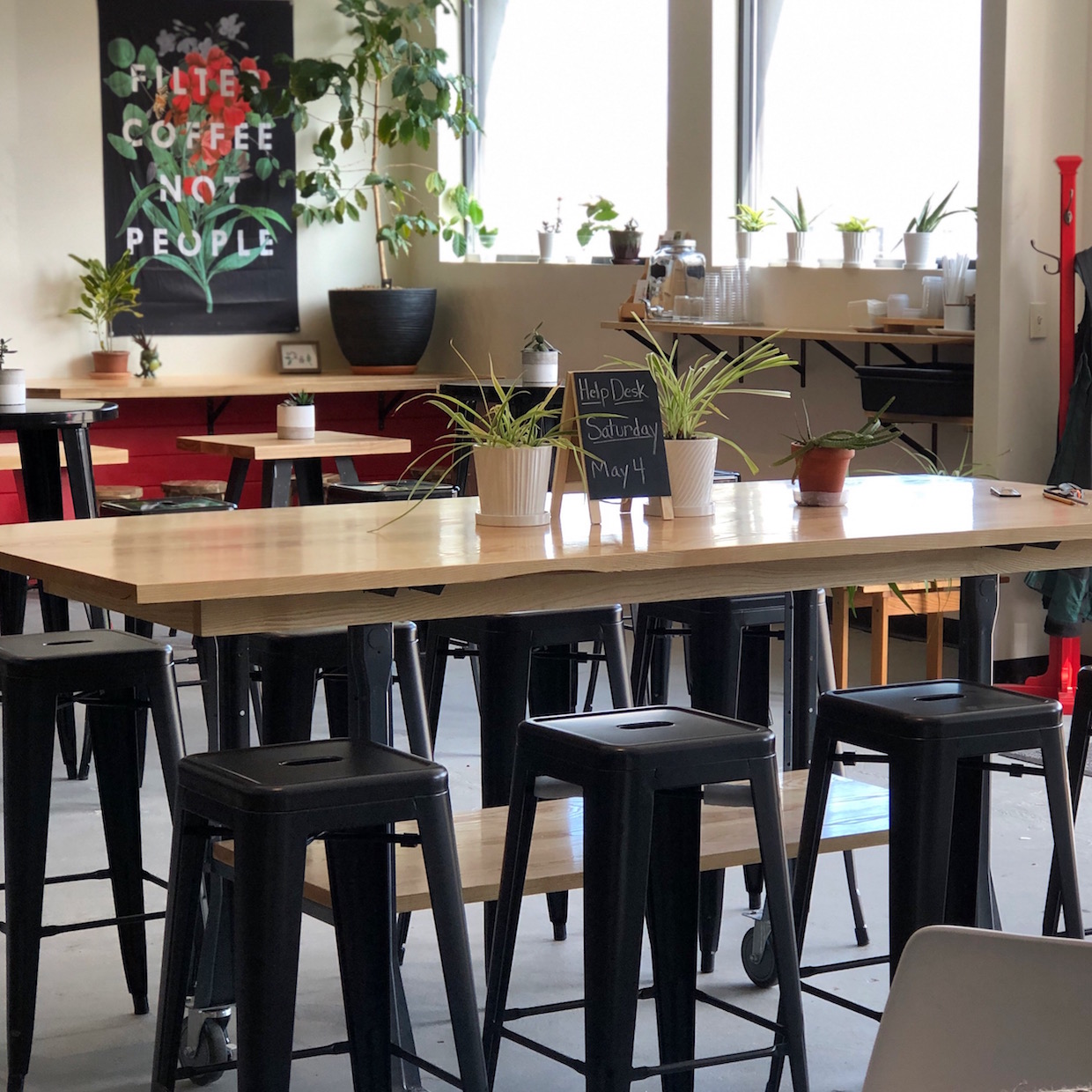 Another sourcing partner, Gold Mountain Coffee Growers in Nicaragua, will be one of the first guests in an upcoming series of themed monthly programs designed to engage and educate coffee drinkers.
Once again, transparency plays a key part in these events, which will include talks from local and international speakers on topics such as coffee varieties and cultivars, environmental and economic sustainability, and the realities of labor in the supply chain.
"We're trying to do things that are less formal than a class," said Turiano. "We've done classes in the past and I think that they're a little intimidating if you're new to this."  
Instead, said Turiano, Joe Bean will try to connect customers with the wider coffee world while, at the same time, trying to "make it fun and interesting and inviting, and hopefully a thing that brings people into our world a little bit more."
Joe Bean Coffee Roasters is open with limited retail hours at 565 Blossom Road in the North Winton Village neighborhood of Rochester, New York. 
Fionn Pooler
Fionn Pooler is a freelance writer and former coffee professional based in Ann Arbor, Michigan.