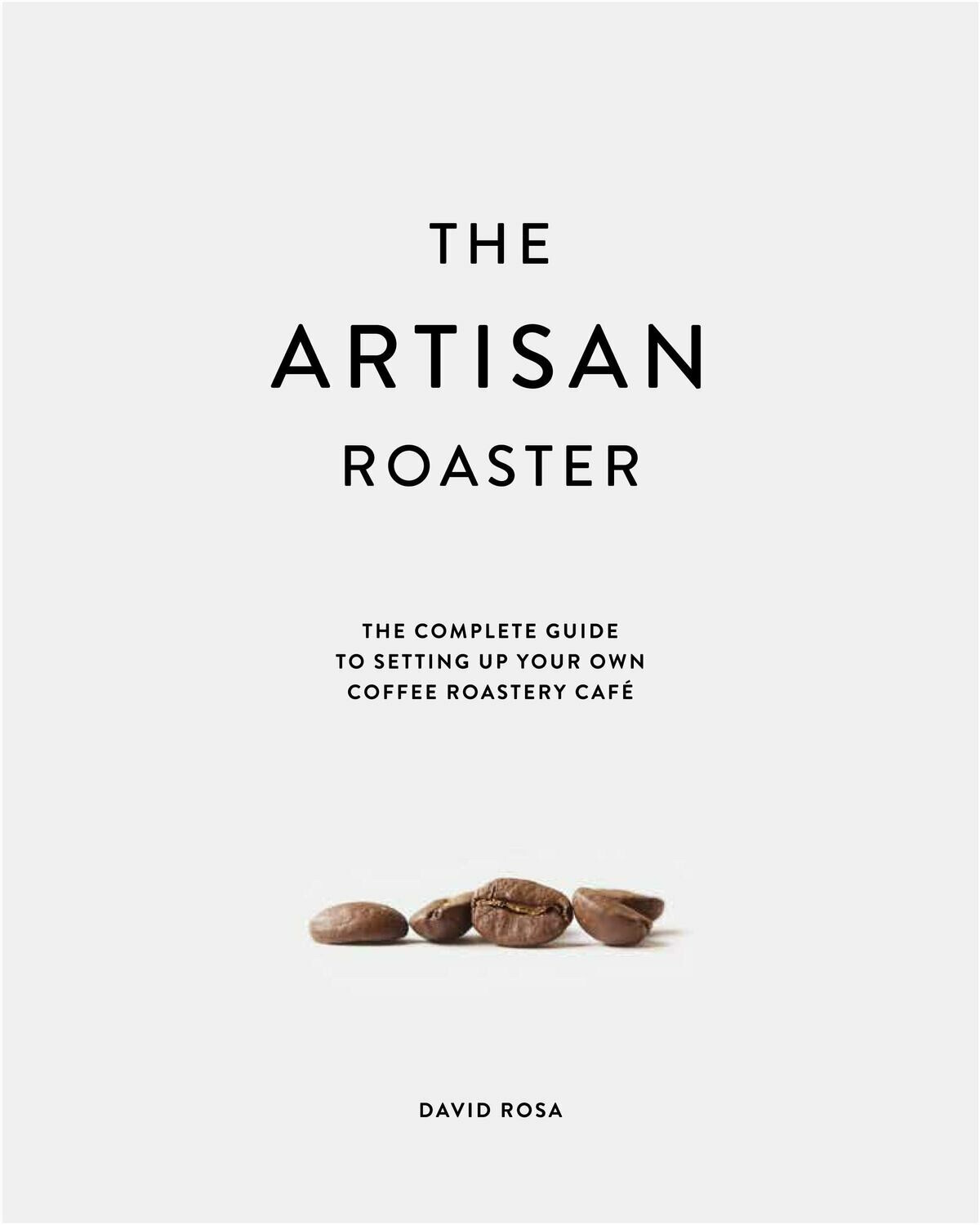 Australian marketing expert turned coffee roaster David Rosa has poured both those passions into his new book, The Artisan Roaster.
The book is being pitched as a comprehensive guide to aspiring and current coffee roasters, with loads of practical advice along with anecdotes and personal commentary in three key areas: starting a roastery; the roasting of coffee; and running a coffee business. Much more within each of those categories — anything from green coffee processing to blending to identifying red flags for potential investors — is outlined in the table of contents.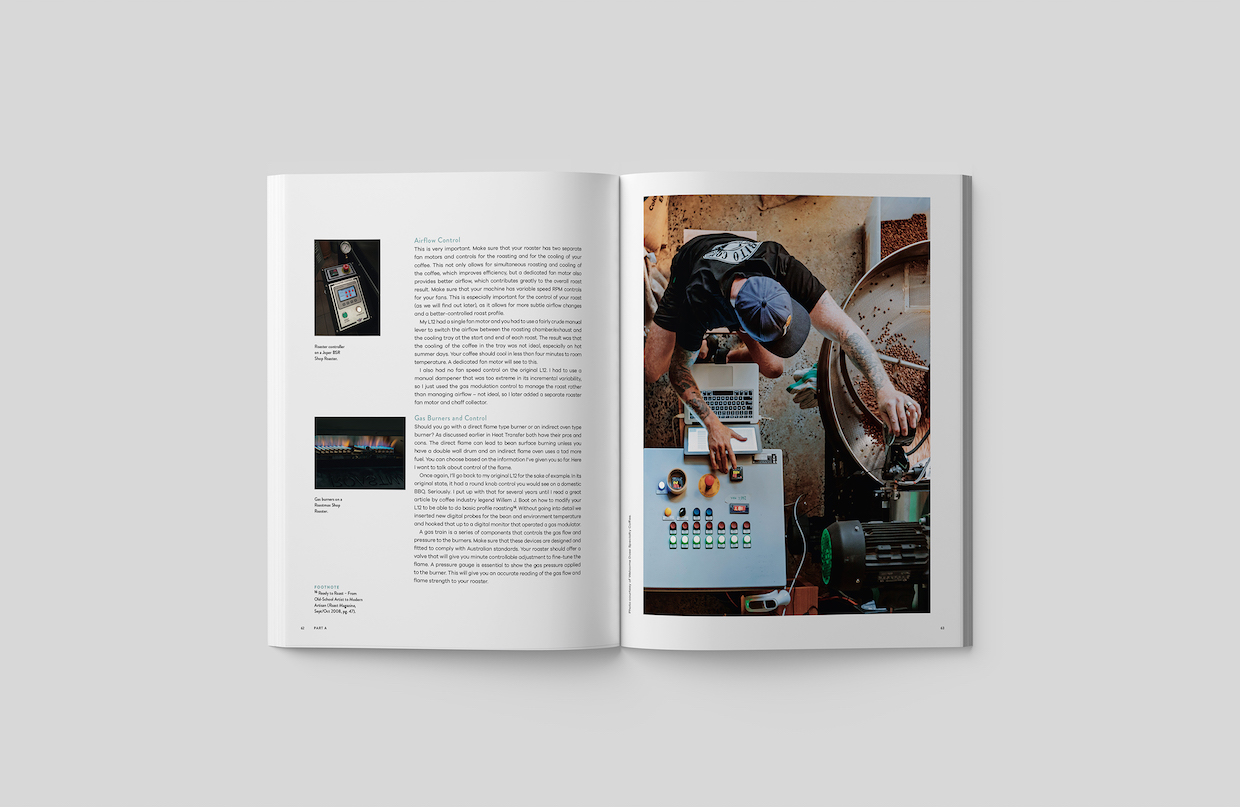 For the book, Rosa has applied his nearly two decades of experience at the helm of the Sydney-based roasting operation Bay Coffee, which he eventually sold in 2016 after exponentially growing the wholesale side of the business over eight years.
Only 1,000 copies of the book have been printed, and shipping is available for buyers overseas.
We recently caught up with Rosa via electronic mail to discuss the book, his roasting background and the changing nature of education in the field of coffee roasting:
Daily Coffee News: What was the impetus for writing the book?
David Rosa: I was asked to write a detailed book about how to roast coffee. I decided to make it a complete guide about not just how to roast coffee, but also how to run and operate a retail coffee roastery from startup to sale that reflected my experience and everything I had learned over my 20-year career running my business, and in coffee roasting in Australia. I wanted to make the book comprehensive and written in an easy-to-read and engaging manner.
Can you please give us some more detail about your professional career, including some more info about the Bay Coffee business?
I began my coffee roasting business and brand Bay Coffee in 1997 as a new startup retail coffee roastery in Sydney. We initially began as a bricks and mortar retail and online business, then launched our wholesale division in 2008. Over the years, we expanded into a medium-sized retail and wholesale operation roasting 1.5 tons of coffee per week — our company turnover grew three-fold from 2008 to 2016. Later, in December 2016, I accepted an offer to sell the business.
Before all of this, I had actually worked as a marketing executive for 12 years across various industries. However, I found that my true passion lied in hospitality, but more specifically, in coffee roasting. My background in marketing really aided the success of Bay Coffee.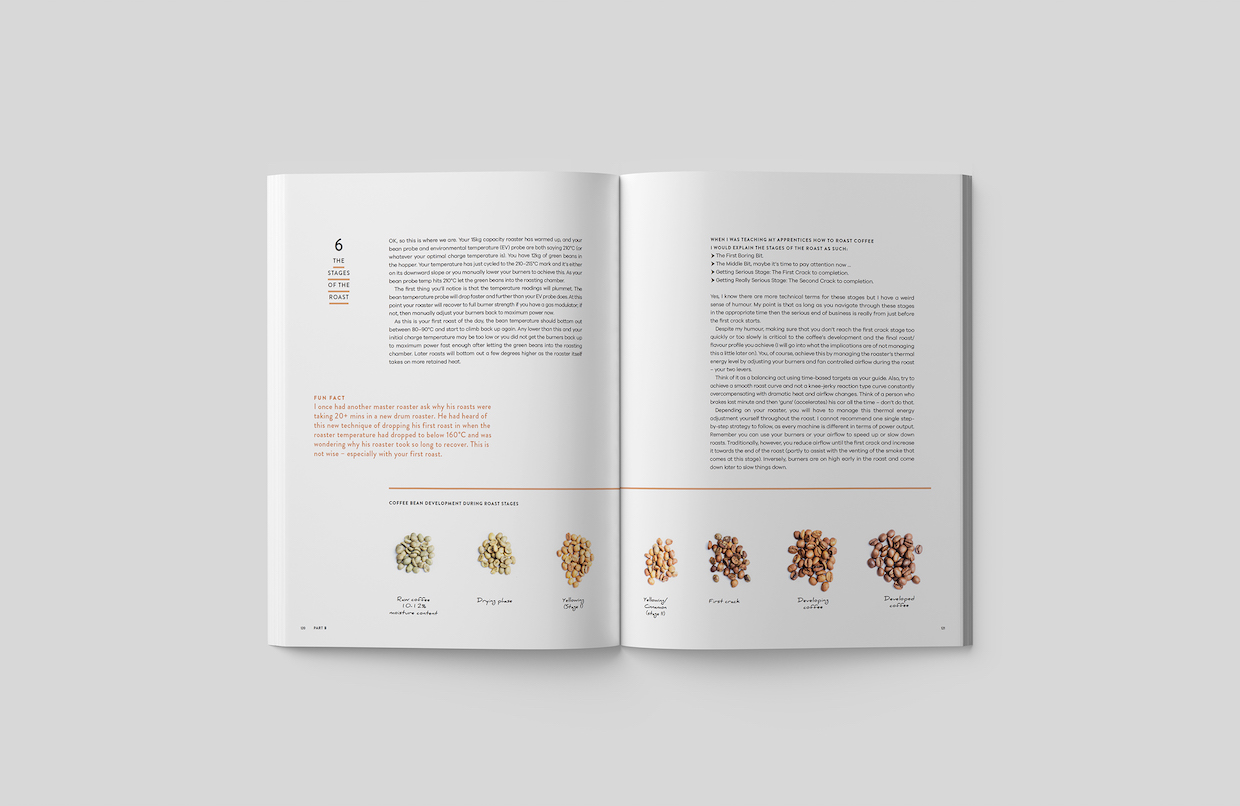 What resources — written or otherwise — were available to you when you started roasting?
There was very little information available when I initially began — it was quite a closed industry. I typically found that other coffee roasters weren't willing to assist or share their tips and tricks, which is one of the reasons why I was passionate about writing a book to assist startups that are now in a similar position to myself when I first started out.
Books about coffee roasting were very outdated. The internet/Google was non-existent and no one wanted to help. Everyone was very secretive about their craft, and this was somewhat of a challenge. Luckily, I had a mentor from a roastery in Melbourne who was my best friend's father. He really influenced my work and the way I approached coffee roasting. With his mentoring, I started Bay Coffee at the age of 28.
What are your thoughts on the proliferation of very small roasting companies that may have little to no coffee experience as they enter the field?
Those that are willing to learn and stay passionate about their business will flourish. They have to understand, however, that it's not all about roasting coffee. You need to be a savvy business person, fluent in marketing, accounting, people management, customer service etc. — all these areas are key to having a successful business, and these topics are covered in my book.
Being a successful small roasting company extends so much more beyond selling consistently good coffee, too. I believe that successful coffee roasters are passionate about continuing to expand their knowledge and developing their skills.
What advice do you wish you had most as a young roaster?
That it can take time to become established and profitable. You need to have good capital reserves and be flexible with your marketing plan and coffee offering to stay on-trend. If you have a consistently good product you will do well and flourish. This is the key. Never stop learning!
Nick Brown
Nick Brown is the editor of Daily Coffee News by Roast Magazine.