Colorado-based coffee roaster and ready-to-drink cold brew maker Forest Coffee Trading Co. has expanded its purity-focused product line from one basic brew to a total of five, including infusions of mint, cacao, cinnamon and CBD.
Origin is the Thai that binds, as it were. The company sources all of its coffees exclusively from the Chiang Rai province of Northern Thailand, a region to which Forest founders Olivia and Garrett Kidd feel a special connection.
"Garrett came across the village while visiting Northern Thailand and loved the story of how the village had helped to regenerate the forest in their area by growing coffee," Olivia Kidd recently told Daily Coffee News. "The coffee had the best flavor profile he had ever tasted. We then decided that we should work with the village to import this coffee to the United States because it does have such a unique flavor."
The new set of products Forest launched earlier this month starts with the company's fundamental brew made by an extended cold steep and double filtration method. This is then combined with either pure Indonesian cassia cinnamon chips, cacao beans sourced from Ecuador and Peru, or 15 milligrams of organic, CBD by way of Boulder, Colorado-based Evo Hemp.
"We have done a lot of trial and error over the past year to determine how to best bring out the natural flavor without the addition of any other ingredients," Kidd said of the company's pride in products free from sweeteners or milks.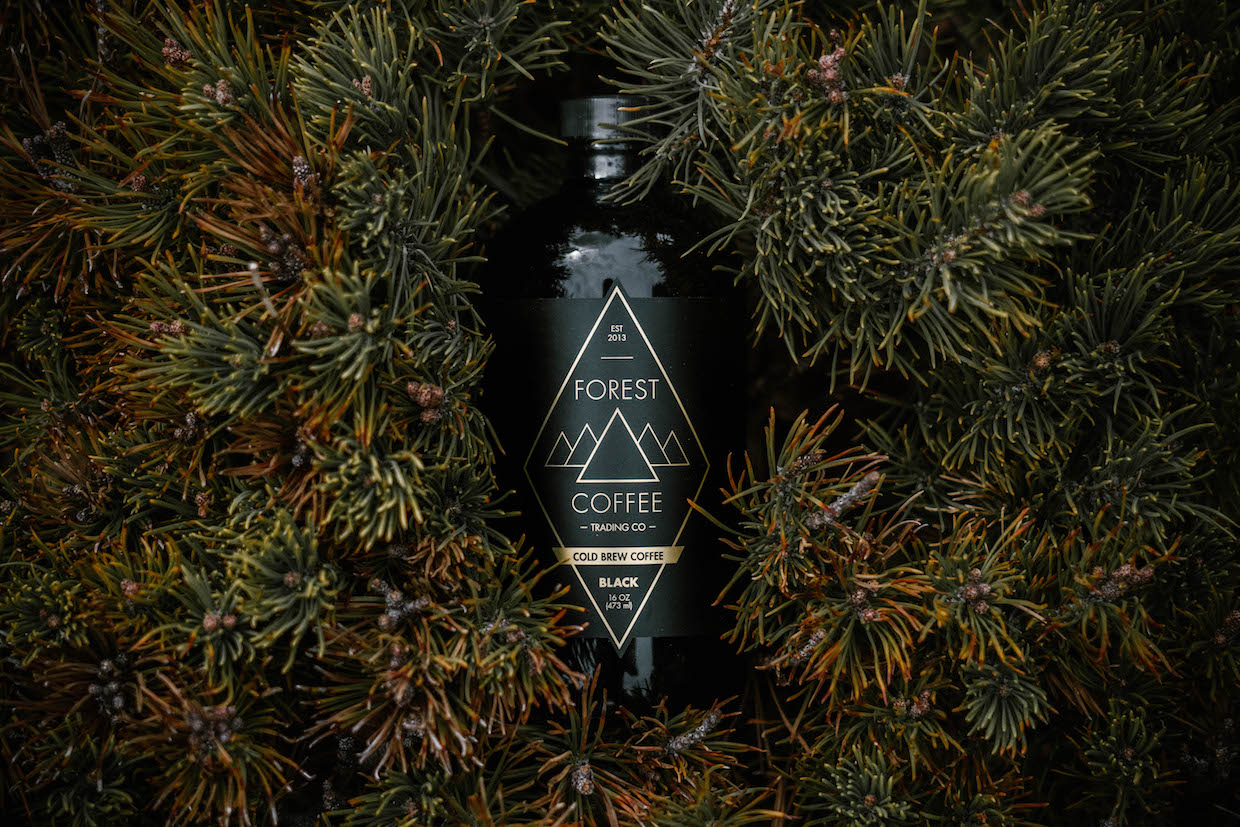 The opaque, sophisticated medicine-style bottles and their relatively unadulterated contents are designed to pique intrigue while maintaining clear focus on the character of the carefully harvested and washed-processed Thai coffees, which Forest Coffee then roasts on its own.
Head roaster Jordan Smith sends the beans through a 5-kilo Toper roaster in the company's 3,000-square-foot roasting and brewing production facility in Aurora, Colorado. Whole beans are also made for sale on the company's website.
"Our focus is more on creating products to sell to retailers, so we do not have any plans to open a retail location," Kidd said of Forest Coffee Trading's future, which is headed instead towards establishing nationwide distribution for its RTD products, if not also for its raw materials. "We are the sole importer from this village in Northern Thailand and we are very open to supplying green coffee to other roasters."
Howard Bryman
Howard Bryman is the associate editor of Daily Coffee News by Roast Magazine. He is based in Portland, Oregon.