Beloved San Francisco specialty coffee company Linea Caffe has greatly expanded its operations with the opening of a new production roasting facility in the Potrero Hill district.
The coffee company's journey to this point has hardly followed a straight line, however, as Linea Founder Andrew Barnett has been building the brand with wholesale roasting since 2012 and through Linea's Mission district cafe, which opened in 2013.
Now, in a facility formerly operated by Chicago-based roasting company Intelligentsia Coffee, Linea Caffe is poised to grow out in all directions.
"The new facility gives us a space for us to build culture for our staff, build community and have everyone come together to have educational events, training classes for customers and wholesale partners, and other special events," Barnett recently told Daily Coffee News.
Prior to moving into Potrero Hill, Linea was roasting all its coffee at the Pulley Collective across the bay in Oakland. For Barnett, the move-in was also something of a homecoming. Barnett's former coffee roasting company, Ecco Caffe, previously occupied the space when the business was purchased by Intelligentsia in 2009.
Centered around a Probat UG-22 machine, the new roastery dates back quite a bit farther. Constructed shortly after World War II atop a small hill, the building features high ceilings and exposed wood trusses with large bay windows facing the street and a much-needed loading dock. To Linea's benefit, the space was already laid out with several large areas for cupping, roasting and quality assurance.
A large portion of the warehouse is in the process being converted into a cafe, which will help immerse Linea patrons in the production and craft of high-quality coffee.
"The space really allows us to reach our community with ample room for guests to stay and hang out to socialize or do work on their computers," Barnett said. "It's been one of my dreams to have a space like this where we can better connect our staff, as well as our guests, to the story of coffee and where it comes from."
The cafe itself will be equipped with the La Marzocco KB90 machine, which boasts a unique ergonomic portafilter design for barista comfort.
"I've been working with La Marzocco for 25 years. I love everything they do," said Barnett. "I'm all about making safe and comfortable environments and I think the KB90 truly provides that."
The cafe will also feature goods from other notable Bay Area purveyors, including pastries from Neighbor Bakehouse and teas from Song Tea. Matcha will come from Mizuba in Portland, Oregon.
In time, the public space will also host educational classes, panel discussions, community-building competitions, producer/farmer visits and other coffee events, Barnett said.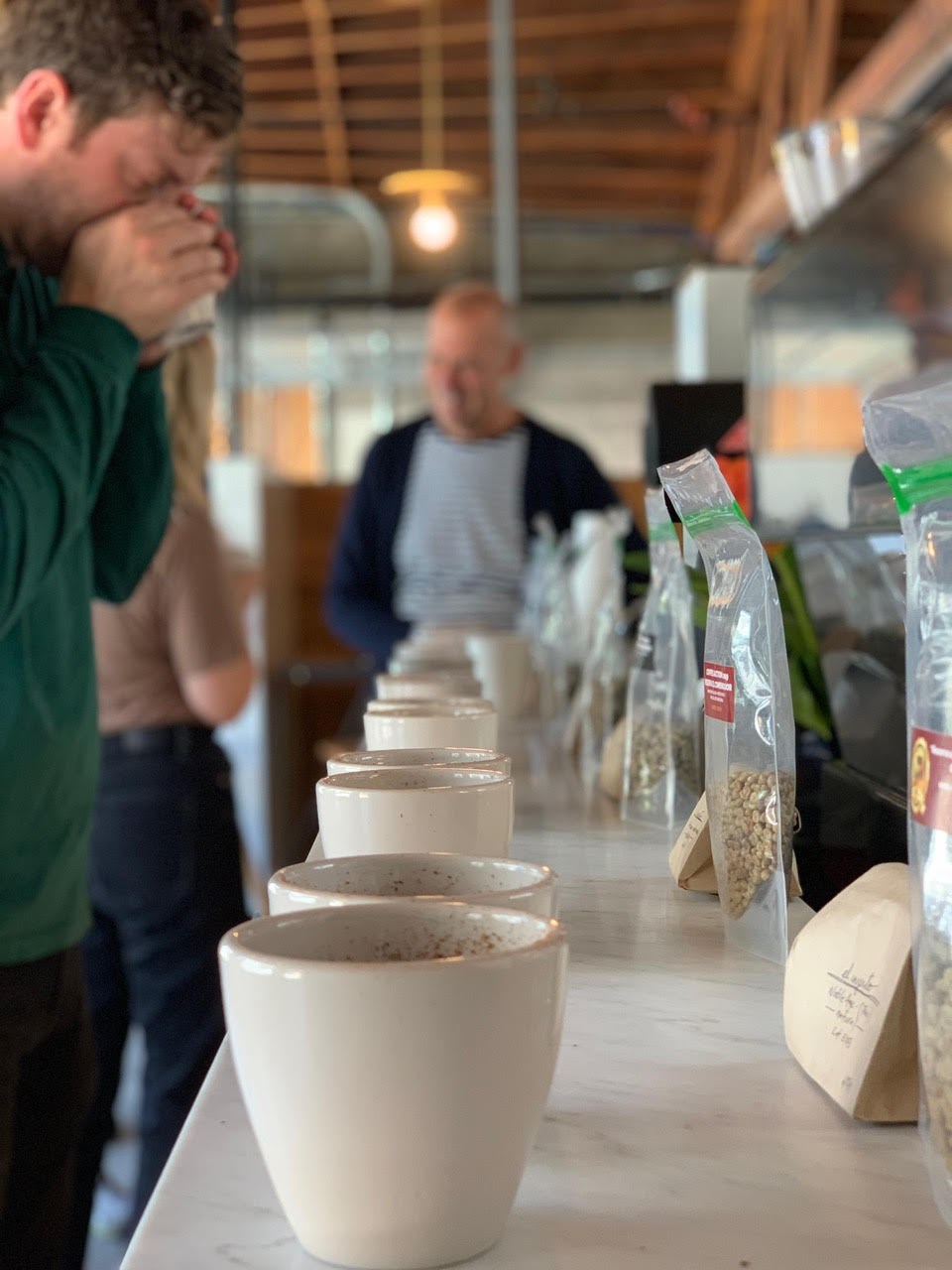 "We want the cafe to be approachable for the average coffee drinker, and to the people who have a deep interest in coffee," Barnett said. "We want to create a place for staff and customers where [they have] all the information and the tools they need to communicate about the coffee on every level."
Linea Caffe's roastery is located at 1125 Mariposa Street in San Francisco.
Craig Batory
Craig Batory is a writer, marketer and coffee professional working and living in Detroit.