While neighbors to the original Black Forge Coffee shop in Pittsburgh, Pennsylvania, have enjoyed the company's hot cups of dark brew, the location's propensity for loud punk rock and metal shows stirred up more than just nut milks and sugar.
In response to noise complaints, the company dutifully turned the volume down, and now it has opened an expansive new roastery, second cafe and music venue in an area better suited to live music.
"We thought, 'Okay, if we are looking to expand and buy a bigger building, then we have to prepare to do all the things we ever wanted to do in a space we can grow in,'" Black Forge Co-Owner Ashley Corts told Daily Coffee News. "So that's why we chose this new location."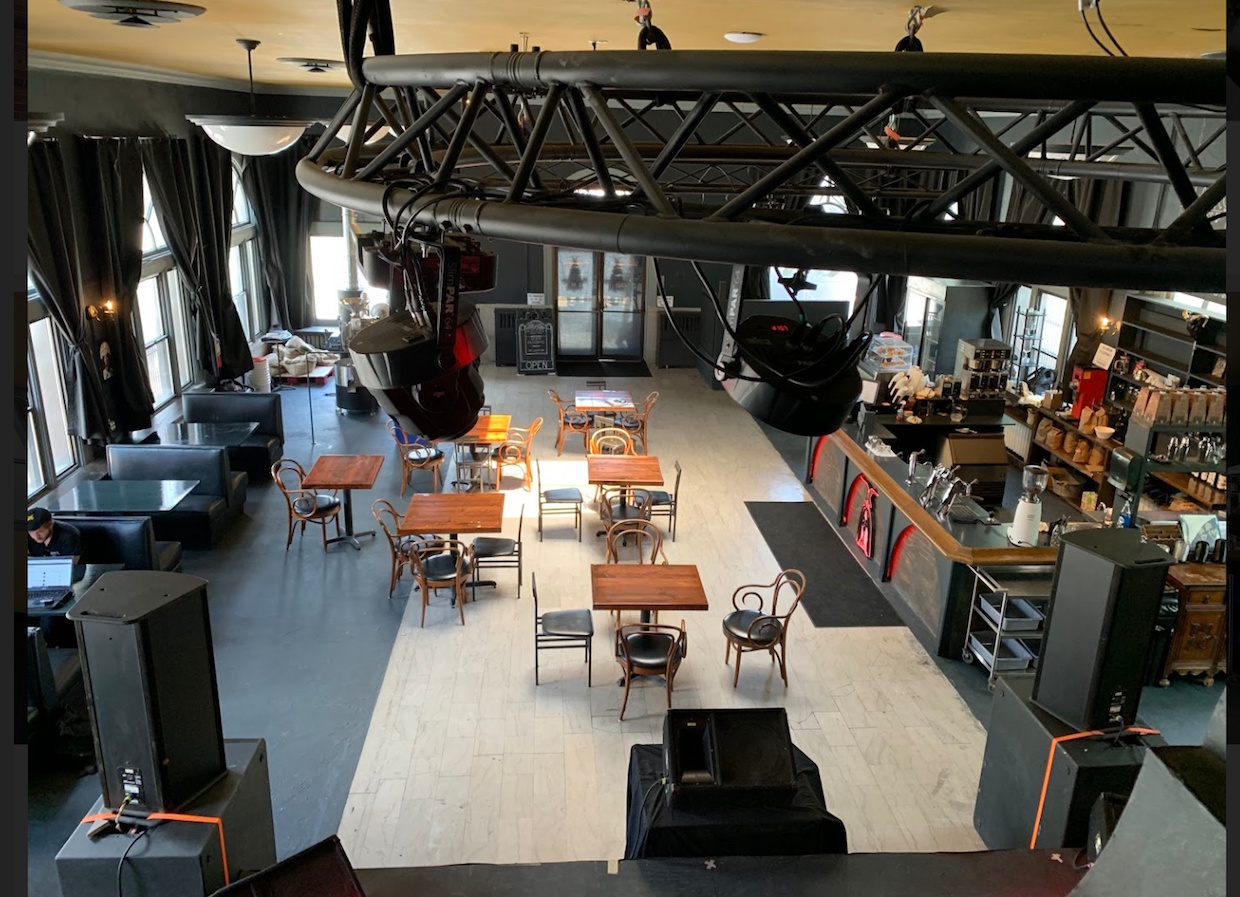 With some 6,000 square feet of space inside a two-story former bank building in McKees Rocks, the Black Forge team is pulling shots on a new Modbar setup while hosting as many full-throttle shows as possible. Yet the star of the show may be the new roasting operation, which takes place in full view of patrons. The company also plans to remodel some remaining parts of the building to include a co-working and art gallery space.
"Our [original] space is way too small and we were using a local roastery to supply us for years, but always dreamed of producing all of our own products," said Corts. "By us buying this 6-kilo [Mill City roaster] we were looking ahead with all of the possibilities we could grow into."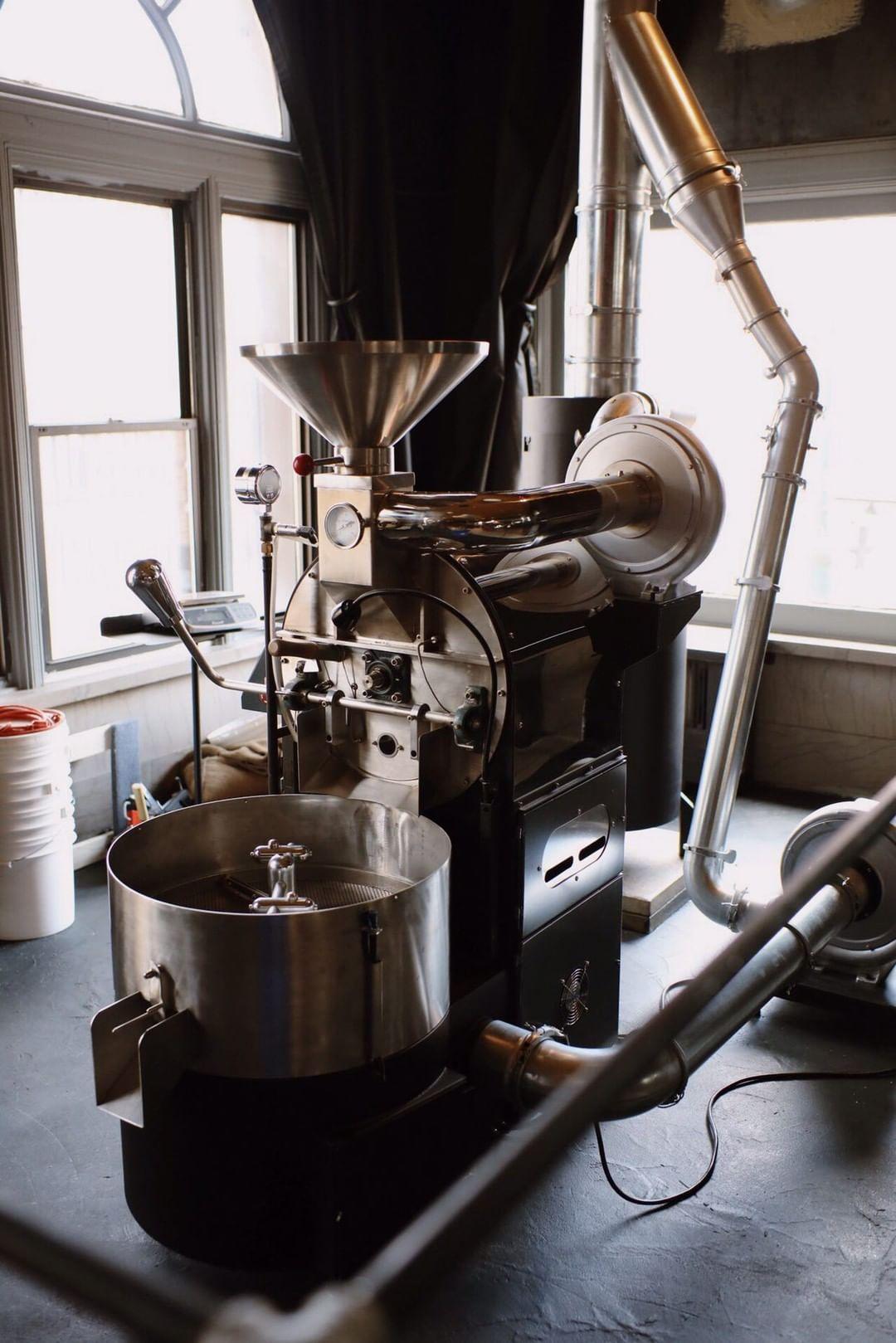 Opening in the new building offered a series of challenges. A borrowed forklift was barely able to fit the roaster through the door, then some contractors blew deadlines and reneged on services already paid, Corts said. Additionally, gas line that was too small needed to be upgraded, and Corts credited Black Forge Roaster Tyler Hipchen as being instrumental in eventually getting the roastery up and running.
"If it wasn't for Tyler, we would've set this thing on fire already and gave up," said Corts. "We had to take out a glass window from the 1900's to install a metal sheet to vent out of. It took days to make this happen and many boards of wood to keep the birds out until we got the cuts just right."
Hipchen now roasts once a week to supply the two coffee shops, as well as Black Forge's very first wholesale customer.
"We trust [Hipchen] to bring Black Forge's name into the cup of our customers," said Corts. "We had him pick the machine he wanted to learn on, we put him in charge of sourcing our beans and [he] has been so on top of problem solving for this roaster [that] he should get an award — which he will. He puts so much love and care into his craft you can taste it."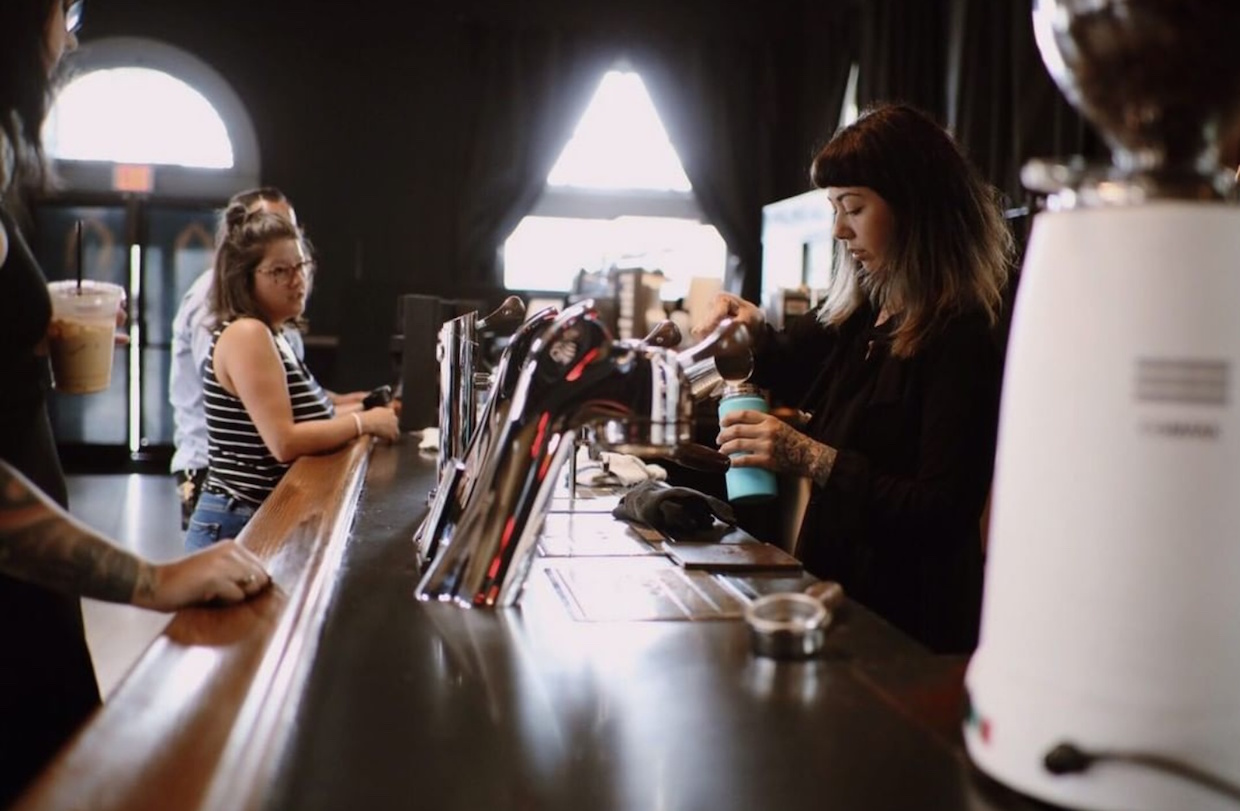 The company also hopes to collaborate with bands and artists on custom coffee products. Corts described these as unique blends inspired and informed by artists and their tastes, packaged in artwork by associated illustrators, for what amount to collectors items. Said Corts, "We want to make our coffee and our brand an experience."
The new Black Forge Coffee Shop and Roastery is located at 701 Chartiers Ave, Mckees Rocks, Pennsylvania.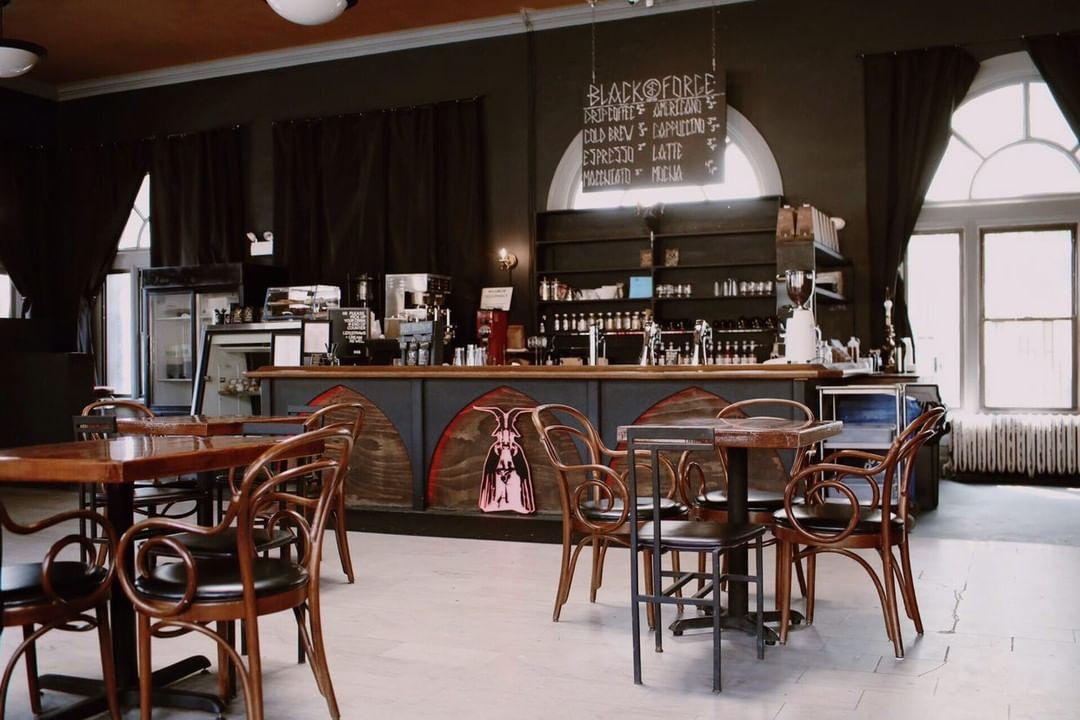 Howard Bryman
Howard Bryman is the associate editor of Daily Coffee News by Roast Magazine. He is based in Portland, Oregon.