Kitchen Coffee Roasters
Project Description
(Note: DCN Design Showcase project descriptions were written by Showcase applicants. They have been edited for space, clarity and style.)
This project involved the interior design and architecture for the production facility of Kitchen Coffee Roasters, based in Minsk, Belarus.
We increased the space of almost 200 square meters (2,100 square feet) while building a second floor, which is now used by the Kitchen Coffee Roasters team for training and workshops. 
Given a limited budget and a total ceiling height of seven meters (22 feet), we proposed the two-level design. This involved renovating the main floor and primary production space to include visual and physical separations at a fixed height of three meters from a self-leveling floor. This created a contrast between the old walls of the production hall and the smooth white walls of the new production area.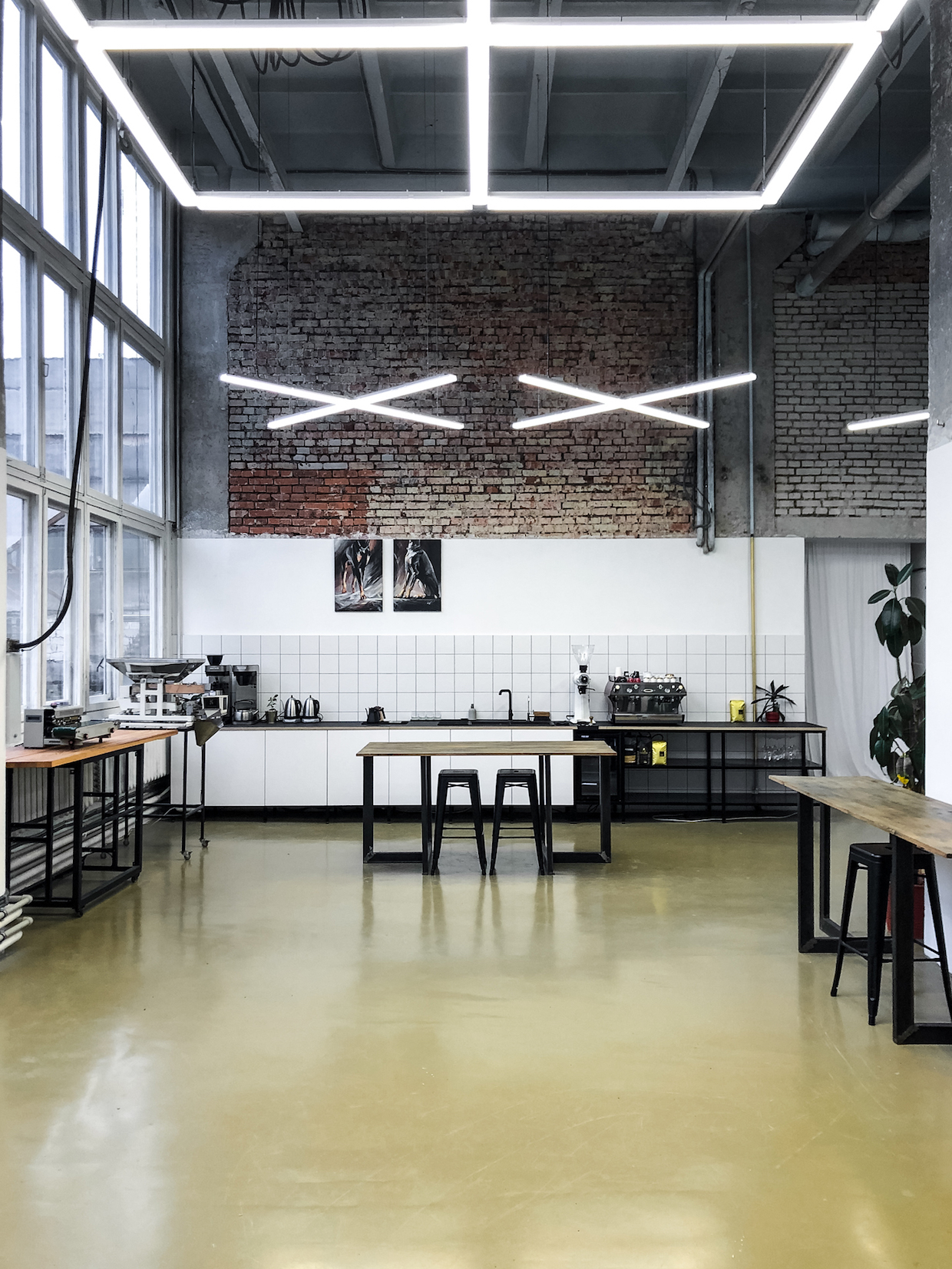 The paintings, lighting and other linear design features emphasize the idea of interrupting the design at the level of three meters. For example, dobermans are painted on three original paintings. One canvas is placed on the main floor, and the dog is painted to its full height. In the other two paintings, the heads of the dogs bisect the visual line at three meters, where the disappearance of their heads provides a stark point of separation. 
---
Launched in 2019, the Daily Coffee News Design Showcase strives to shine a light on the vanguard of coffee facility design, celebrating coffee spaces that are visually impressive, socially inclusive and environmentally sustainable.