In this week's episode of Unpacking Coffee, Kandace and Ray chat with James McLaughlin, CEO of Chicago-based Intelligentsia Coffee.
Intelligentsia occupies a rarified place in the coffee world, being considered a pioneering force in the quality-focused Third Wave coffee movement, while also being a relatively mature brand that's quickly approaching a quarter century in business.
McLaughlin, who first became acquainted with the company as a customer at its original Broadway cafe, explained why and how the brand approached a comprehensive packaging redesign earlier this year.
"In our old packaging — which was beautiful and I think well known — we would have a bag of our organic El Gallo Breakfast Blend sitting on the shelf next to our Finca Takesi Geisha from the world's highest coffee farm and it would be in the exact same packaging," McLaughlin told K-Ray. "One would be $15 and the other one would be $45, and it didn't create that visual cue to consumers that, 'Hey, this is actually something different from this.'"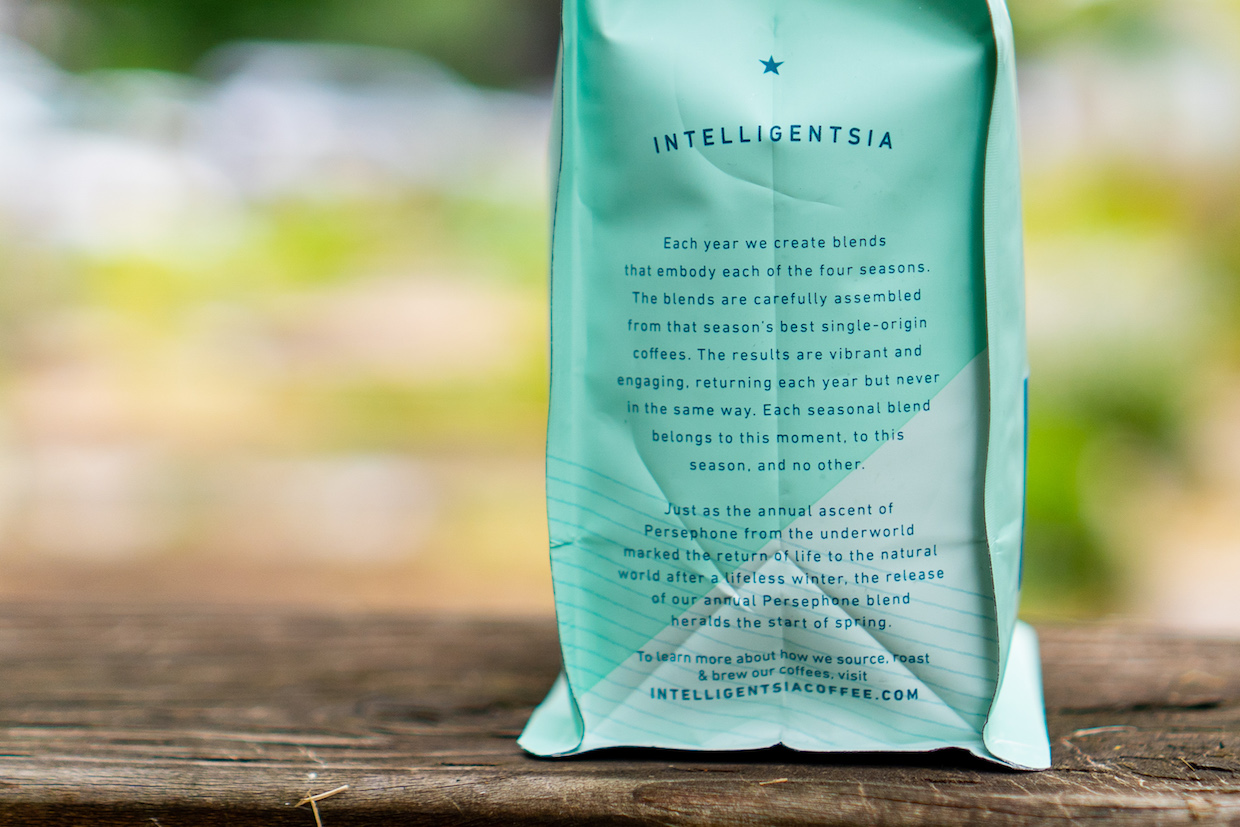 One of the most interesting facets of the new packaging is an indicator of how long Intelligentsia has been in purchasing relationships with the producers behind its single-origin coffees — a metric that the company values in a dual pursuit towards sustainability and quality.
"Why did we do that? There's a lot of noise around labels now and direct trade — Intelligentsia was probably one of the first companies that started using that label — [which] has lost some of its meaning," McLaughlin said. "I think of the way that Intelligentsia works with farmers is very different from other companies, and yet both companies may use that same label. One thing that we felt was important to highlight to kind of create that separation for consumers was highlighting the length of the relationships. In many cases we've been working with the same farmer for 10 or 15 years, and that's a core tenet of the direct trade program at Intelligentsia."
Without further ado, here's K-Ray:
Unpacking Coffee is a show discovering new coffee roasters one episode at a time led by Kandace and Ray of the Portland-based studio Needmore Designs, which specializes in coffee, wine and lifestyle brands.
Nick Brown
Nick Brown is the editor of Daily Coffee News by Roast Magazine.