In this week's episode of Unpacking Coffee, Kandace and Ray check in with Areli Barrera de Grodski and Leon Grodski de Barrera, the founders of Little Waves Coffee Roasters in Durham, North Carolina.
Little Waves — which recently changed its name and completely rebranded after formerly operating as 4th Dimension — has grown drop by drop over the years, beginning with bike delivery for roasted coffee and eventually moving into brick-and-mortar with their growing coffee shop brand Cocoa Cinnamon.
The Cocoa Cinnamon name came in a dream to Leon after he had been living with an indigenous Cherokee family and immersing himself in the study of history through the lenses of coffee, chocolate, tea and spices. Yet it's the Little Waves name that's most romantic of all.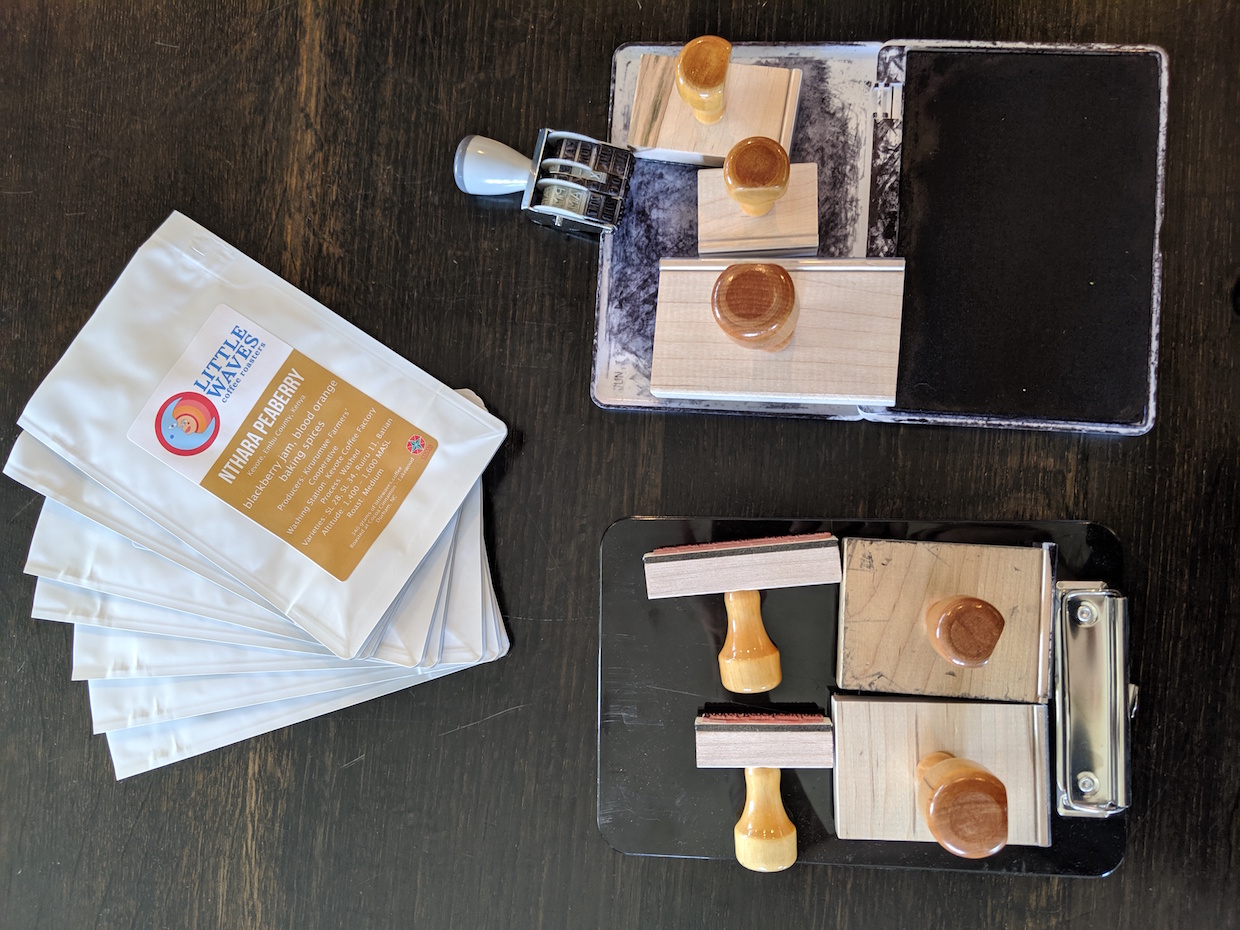 "Little Waves came to us in a text actually when Leon and I were falling in love. He wrote me a text message saying, 'Little waves rushing up on a shore,'" Areli told K-Ray. "Little Waves made its way into our handbook. It made so much sense to rename our brand to that."
Kandace and Ray dig much deeper into the company's rebranding, as well as its leaders' mind-expanding views on the place of coffee in the world at large.
Unpacking Coffee is a show discovering new coffee roasters one episode at a time led by Kandace and Ray of the Portland-based studio Needmore Designs, which specializes in coffee, wine and lifestyle brands.
Nick Brown
Nick Brown is the editor of Daily Coffee News by Roast Magazine.