In Duke Ellington's lifetime, there was only one pressing of his song "Apes & Peacocks," part of the "Queen's Suite" album that was delivered to one listener only: Queen Elizabeth II. Decades and thousands of miles removed from this single moment in jazz history, Apes & Peacocks Coffee Roasters has just opened its second New York City coffee shop.
Entrepreneurial partners Brandon Tully and Debra Marcoux-Tully opened the new Apes & Peacocks in late September on Broadway, between 52nd and 53rd in Manhattan. At 550 square feet, it's a bit more compact than the 775-square-foot original cafe, Apes & Peacocks at Underline, which opened in 2014.
Known more simply as Underline Coffee for the first few years, referencing its location in the shadow of the High Line Park, the original shop began to adopt the Apes & Peacocks name in 2017, when Tully brought roasting in-house through a membership in the Pulley Collective roasting facility.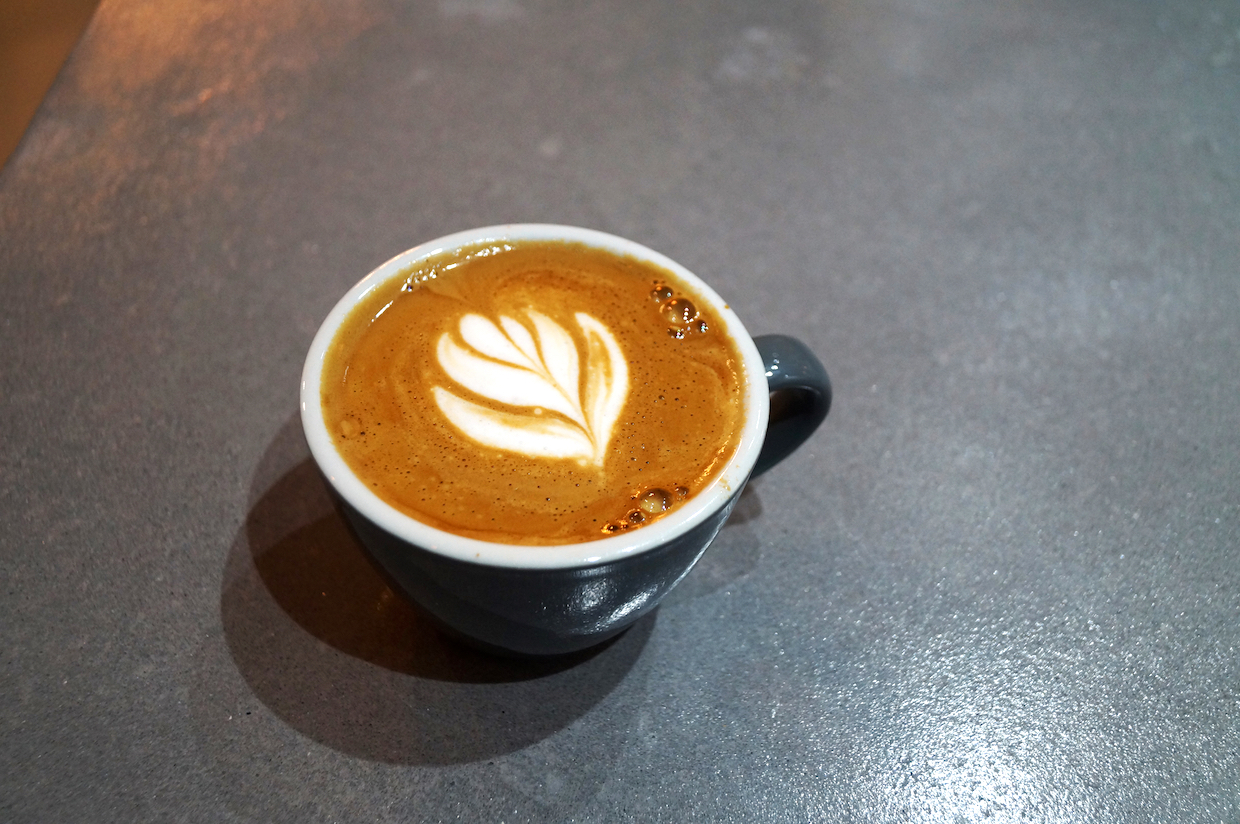 "Brandon came to the name years ago and always imagined if he owned his own roaster he'd name it Apes & Peacocks." Marcoux-Tully told Daily Coffee News. "When expanding, the name seemed to grow better than Underline, which is a great name for that place."
The modern interior of the new location was designed to promote natural brightness and warmth, while smoothed concrete countertops are contrasted by the ceiling's textured finish and Scandinavian-influenced white oak floors. Tully did all millwork himself, including cabinetry and in the seating area, bringing to bear the seven years of experience in his pre-coffee life as a designer and builder of custom furniture. He also handled finish details on the countertops, the wallpaper, tile and paint.
"Downhome luxe; a nod to the diversity inherent in the name," Tully said of the aesthetic at the new A&P. "Aligned and minimal. Less about hand-made aspects and more focus on visual textures."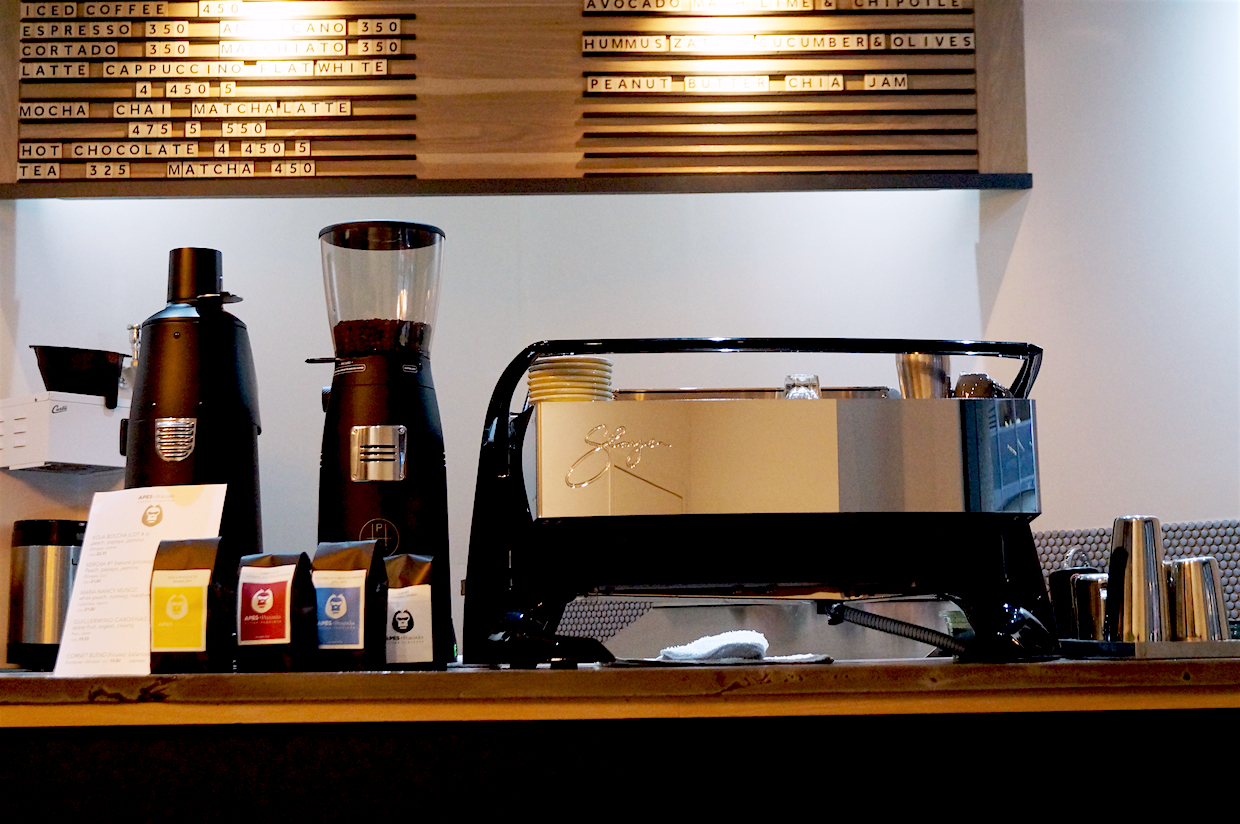 Atop the new counter, a Slayer Steam LP espresso machine anchors the preparation area, while a Compak PKF grinder hums at its side, as does Compak's new PK100 grinder, which made its public debut over the summer. A Wilbur Curtis G4 Thermopro handles batch brew.
Tully said that the company is happy with the Probat roaster, the flexibility and the lovely working environment at Brooklyn-based Pulley, although he hasn't ruled out the possibility of a private roasting facility in the long term, as long as the company could maximize the benefit of that investment in terms beyond coffee quality, including support for the larger community.
"We would want to accomplish more than just roasting great coffee," said Tulley. "We would love to be part of a maker community and expand the roasting arm into education, teaching roasting and barista skills to urban kids."
Apes & Peacocks is open now at 1675 Broadway in New York City.
Howard Bryman
Howard Bryman is the associate editor of Daily Coffee News by Roast Magazine. He is based in Portland, Oregon.