Less than a year after releasing its EQ line of glassware designed for the appreciation of various attributes of brewed specialty coffee, Canadian coffee gear maker Kruve is expanding the line with an innovative espresso glass, called Propel.
A Kickstarter campaign for the Propel has already eclipsed $30,000, with more than 600 backers apparently attracted to the glass' three essential features: Wide headspace for aroma; a convex bottom and interior fins running up along the insides; and a round, handle-free shape to encourage cupping and from the palm of one's hand.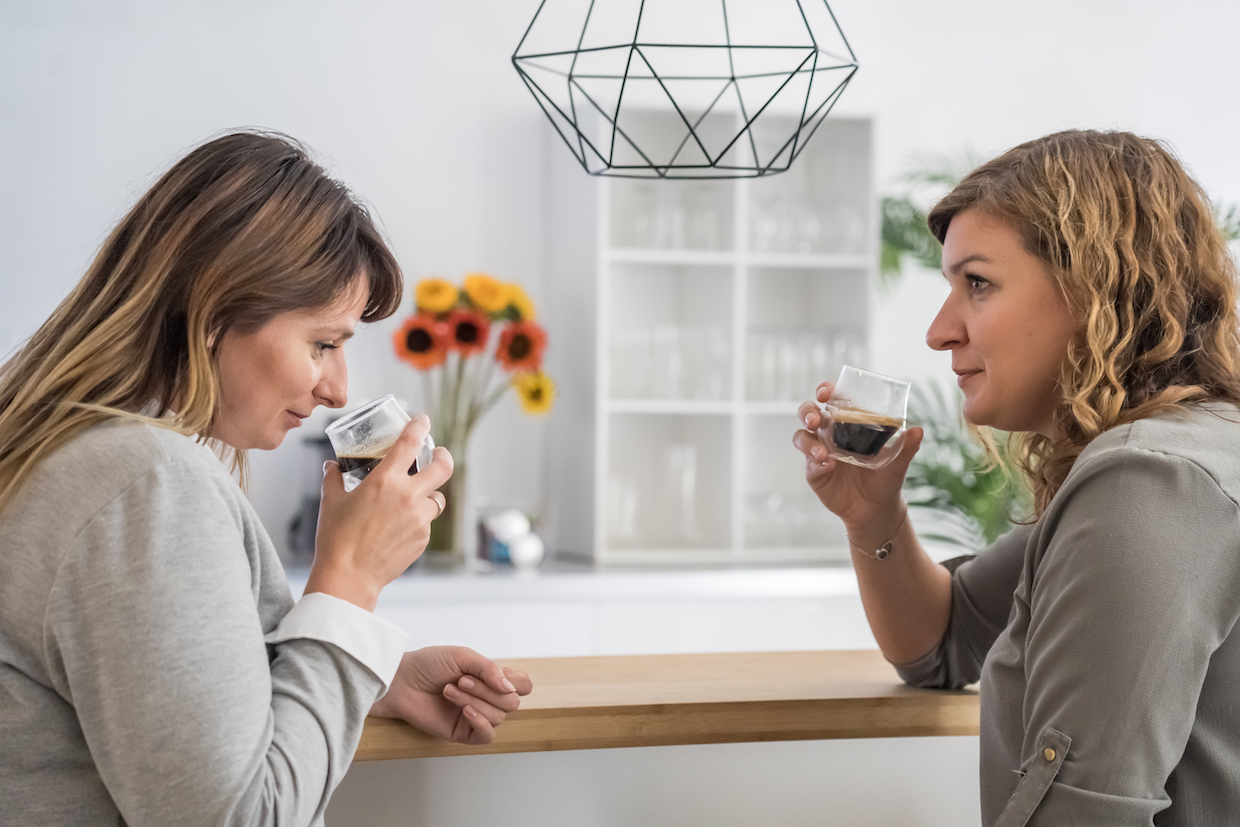 The internal fins are designed to destratify the coffee as it swirls in order to achieve a uniformity of flavor.
"Thanks to the internal fins, it's effortless to get a consistent flavor with every sip," Kruve Chief Marketing Officer Mark Vecchiarelli told Daily Coffee News. "As an added bonus, swirling coats the inside of the glass, which is possible thanks to all that headspace, and in turn, those wonderful aromatic notes are intensified even more."
The Propel glass will be sold in pairs, and each glass is designed to hold either a single or double shot.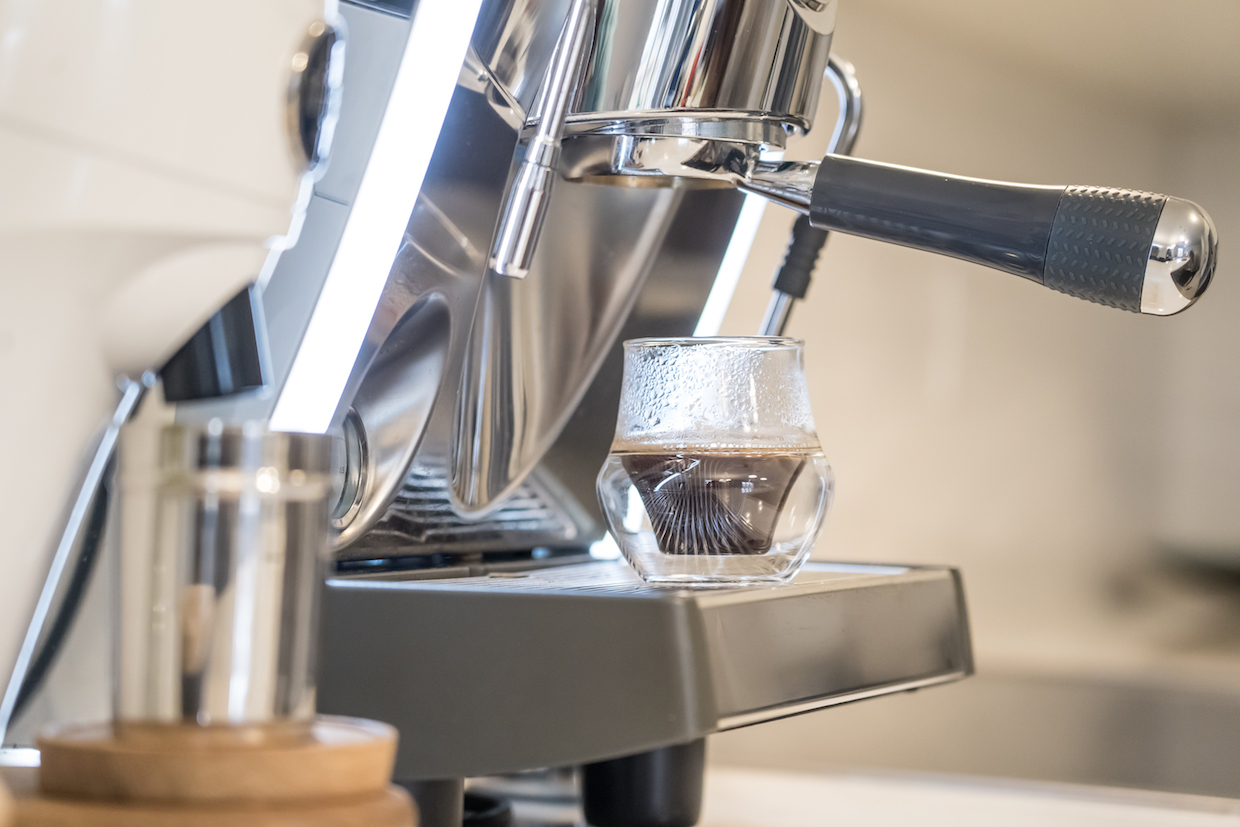 "You could pour even more theoretically," said Vecchiarelli, "but 2.5-oz or 75-ml is a good place to stop since you want to ensure there is sufficient headspace for aroma and nose involvement."
Other items new to the Kruve line include the Pique carafe, which Vecchiarelli said has been in use at national Aeropress competitions, as well as a multipurpose brew stick and a cleaning brush. Additional products are poised to be revealed in 2020, including an addition to the company's flagship product, the Kruve Sifter.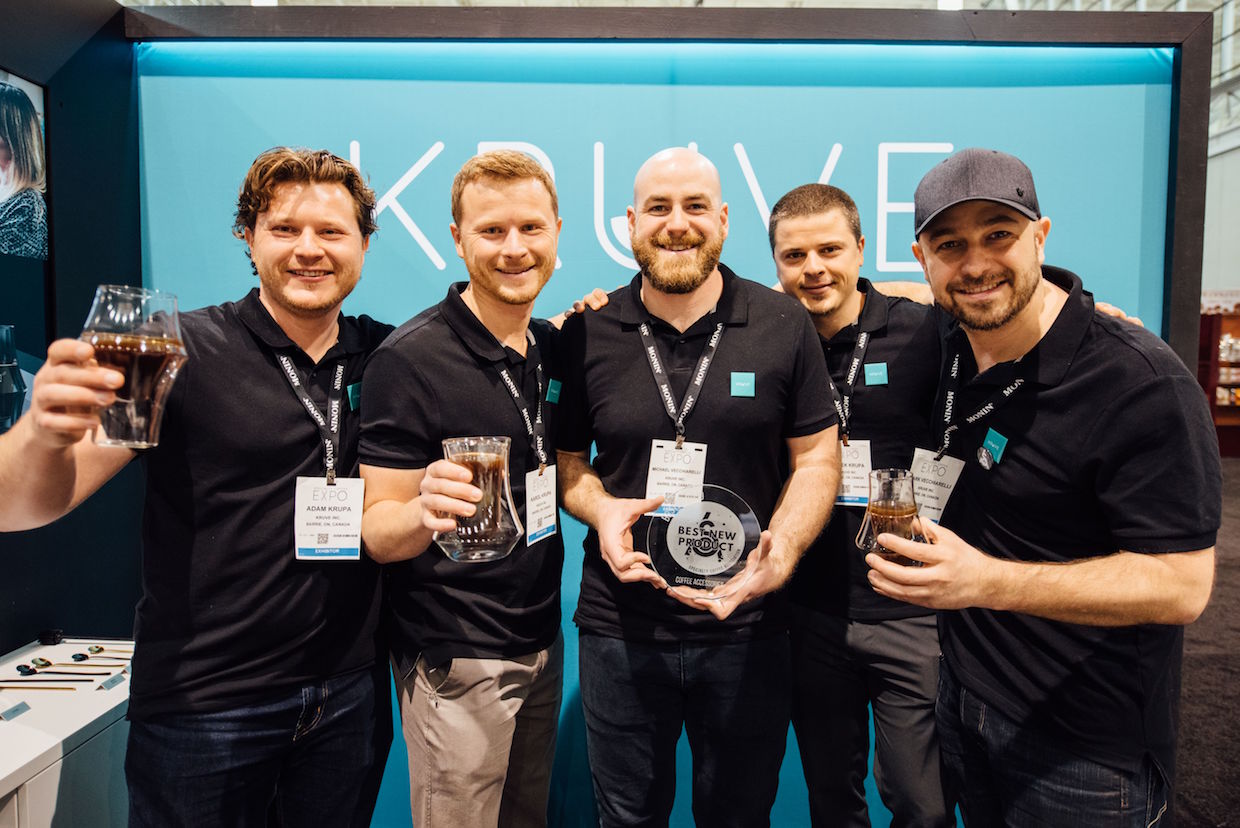 Said Vecchiarelli, "I can't provide too many details at the moment, but as a bit of a teaser, we will be adding new bean grading packs to our award-winning Kruve Sifter line."
Kruve anticipates commencement of shipping for Propel glasses in December, first to its backers and then via retail sales at a suggested price of $40 USD per pair. Wholesale options are available for distributors, retailers and coffee shops.
Howard Bryman
Howard Bryman is the associate editor of Daily Coffee News by Roast Magazine. He is based in Portland, Oregon.