Earth, water, fire and air — all are elements harnessed by humans in the pursuit of quality coffee. At the new Crucible Coffee Roasters coffee shop and roastery in a converted auto garage in Staunton, Virginia, patrons can take them all in at once.
Crucible Coffee owners Brandon Bishop and Kean Ivey did much of the renovation work on the flagship coffeehouse themselves, creating on a clean, industrial-inspired space with natural textures and metallic accents. The former garage bay door is now a retractable wall of windows flanked by additional tall windows for natural light that bounces off the cement floor and bright white tiles on front of the bar. This is contrasted by a black rear wall featuring a topography-line-like mural with lines that flow like a river and swirl like smoke.
"It's not a specific mountain mural, but more a representation of the journey of coffee, including water, mountain and smoke," Bishop told Daily Coffee News of the artwork designed and executed by designer Tanner Schreiber-May. "It also appears on the coffee bags and in the branding."
Retail bags of Crucible coffees are flat-bottom heat-sealed zippered bags, mostly black behind branding and coffee specs on labels, and all designed by Seth Nickerson of design practice Hundredweight. The bag's copper-colored side panels, echoed by the copper lines of the mural and the shop's copper Mahlkönig EK43 grinder, are a tribute to Bishop's uncle, a second-generation coppersmith in Fredericksburg, Virginia, who laid the groundwork for the coffee pro's interest in all things handmade.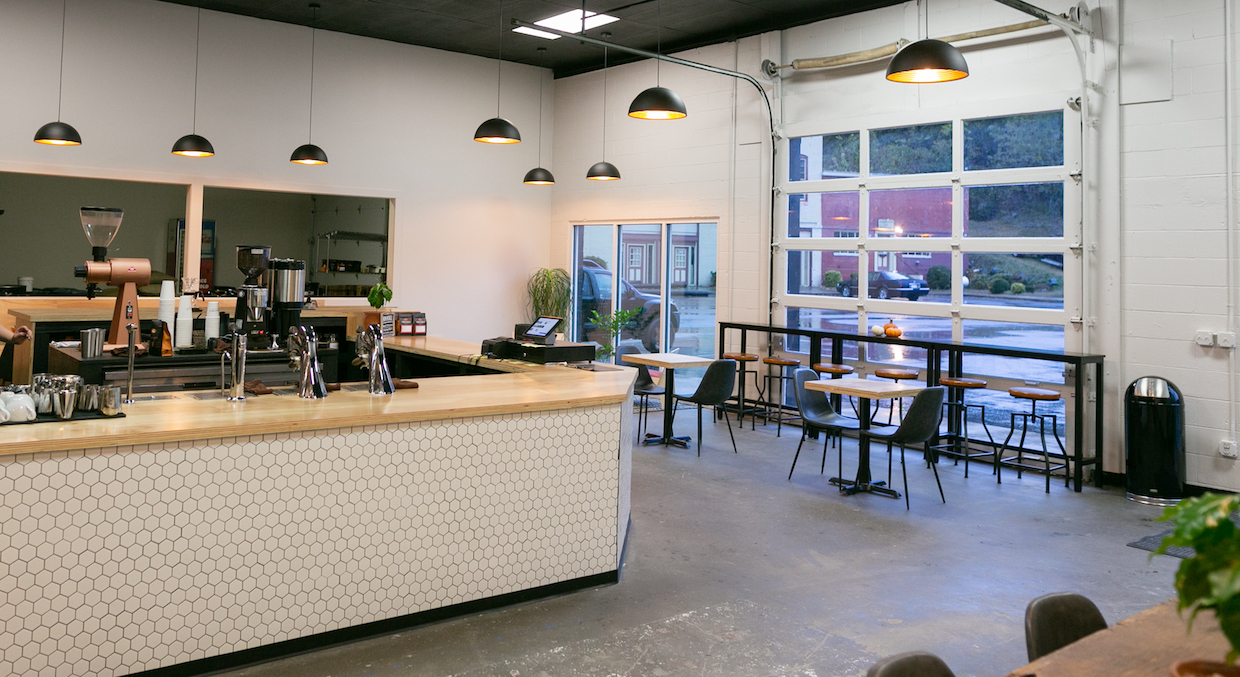 Today, that passion reaches its zenith in the little extraction crucibles baristas lock into the groupheads of a Modbar AV espresso system built into the shop's natural wood-surfaced bar.
Said Bishop, "Our pride and joy Modbar AV setup [has] really proven to open up communication from barista to guest during the whole process."
None of this is possible without the 12-kilo crucible of the company's Probat roaster, which sits inside the 900-square-foot roastery in plain view next to the 1,200-square-foot cafe.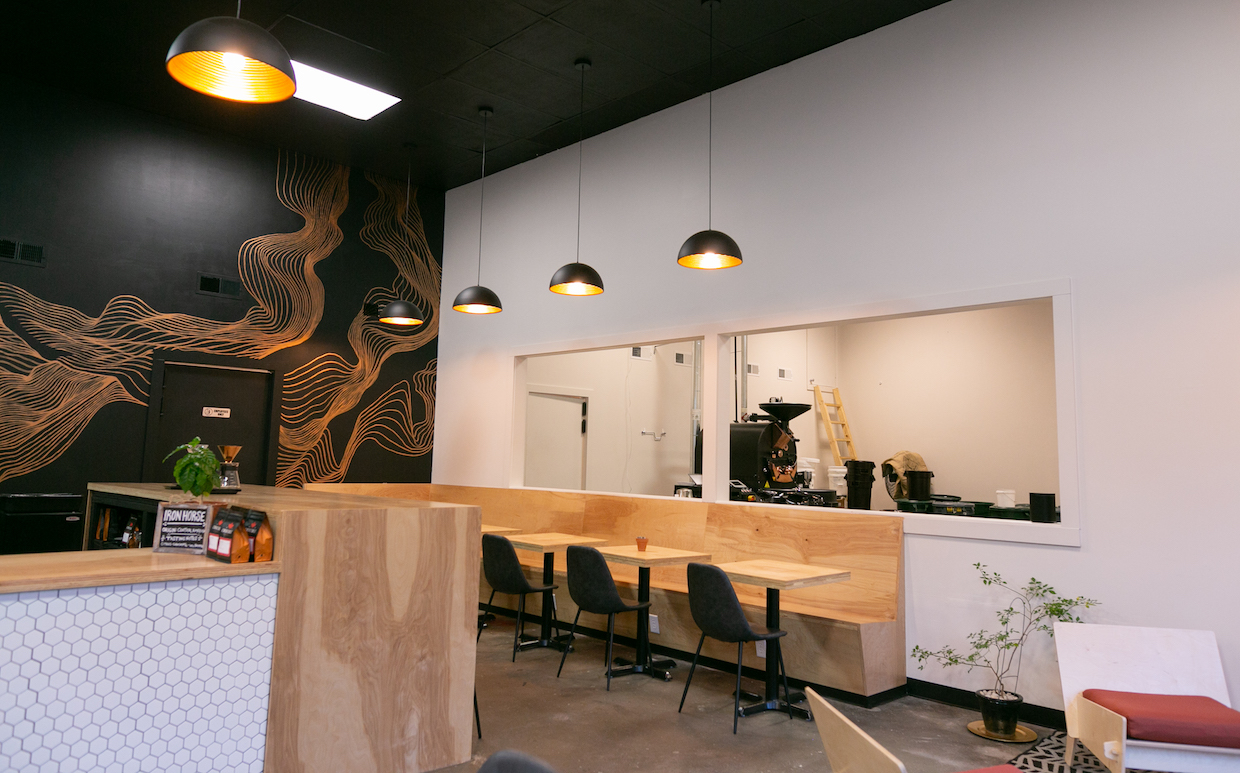 "We try to have a diverse enough offering including full-bodied blends for those who want a traditionally consistent cup, and a single-origin lineup for those into hand-brewed coffees with brighter, more fruit-forward notes," said Bishop. "We roast adjacent to the cafe space with an open space for viewing the process. There isn't a big roasting presence in this area, so it's drawn a good amount of attention."
Crucible Coffee Roasters is now open at 300 Church Street in Staunton, Virginia. 
Howard Bryman
Howard Bryman is the associate editor of Daily Coffee News by Roast Magazine. He is based in Portland, Oregon.