Stauf's Coffee Roasters is giving its own meaning to the term sacred grounds, opening in a former church building in Columbus, Ohio. 
Tucked into a north side residential neighborhood mere blocks from the main campus of Ohio State University, Stauf's seventh location in north Victorian Village/Dennison Place is designed to provide a community gathering space of another kind. 
"We found this opportunity to repurpose an old church that hadn't been a church for 25 years," said Stauf's Coffee Roasters President Mark Swanson told Daily Coffee News. "In this particular area, there weren't many opportunities to get coffee, so we felt like we'd be a good fit."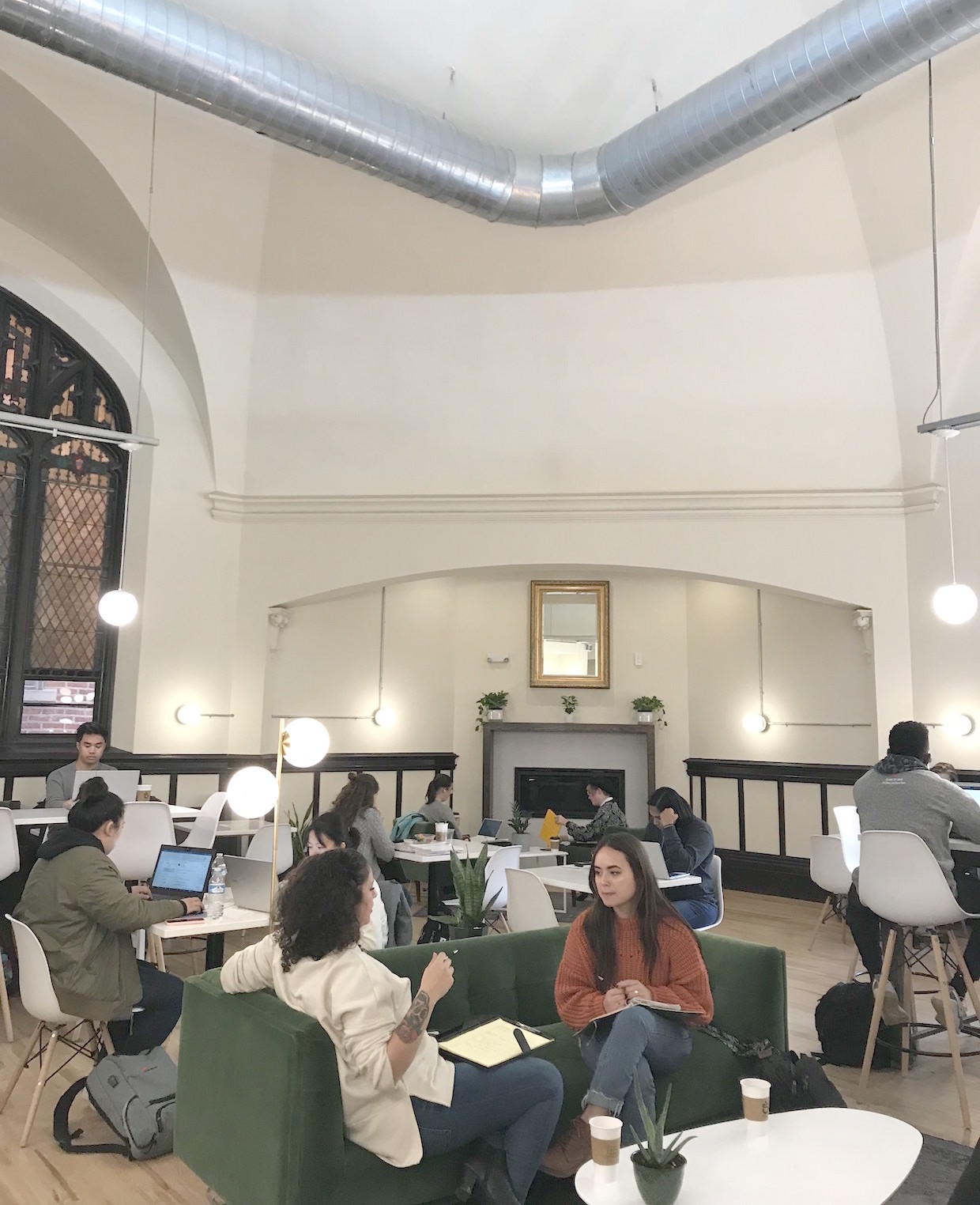 Subsequent to operating as a place of worship, the 1880s-era building was refitted for residential use, meaning there were essentially two layers of former uses to dig through during the buildout in order to create a functional retail space. 
Swanson said that the Stauf's team remained mindful of "the vernacular of the building" throughout the redesign and buildout. Stained glass that had to be removed was repurposed into an art piece that hangs above the center of the cafe; church pews were updated and turned into cafe seating; the sanctuary's doors were saved and reused.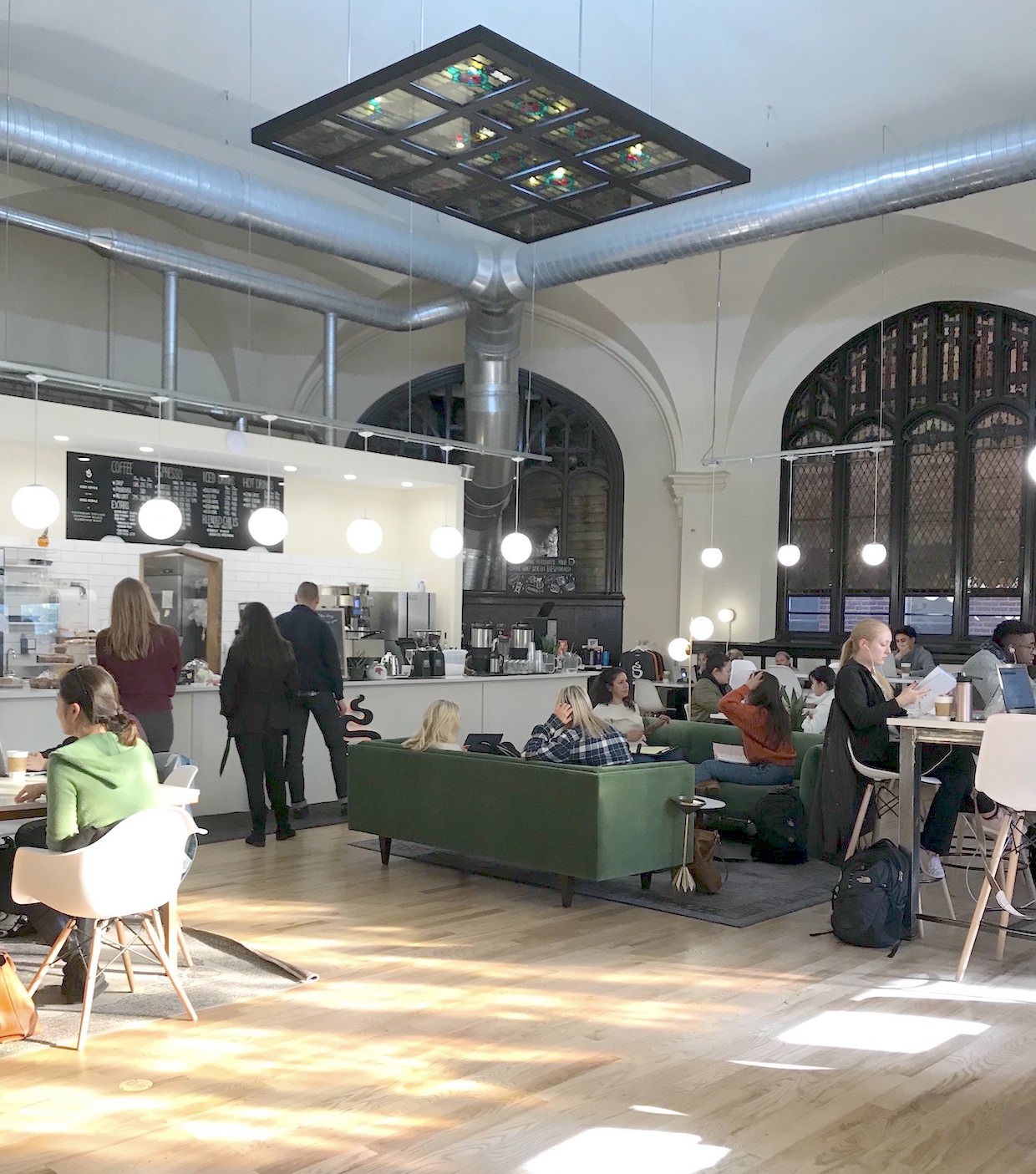 In order to balance the building's past and the present demands of consumers, Stauf's settled upon a midcentury modern interior design aesthetic through its selection of sofas, white tables, and a polished wood floor. Enormous stained glass windows create colorful splashes of light that shift with the sun, while the high ceilings and white tile behind the bar brighten and open up the space. 
While the cafe design pays homage to the building's past, the coffee bar houses some cutting-edge gear. A Slayer Steam LP 3 Group espresso machine powers through espresso drinks, assisted by two Mazzer Minis and a Compak PKF grinder, while a Marco SP9 pour-over brewer and a Fetco CBS-2052 handle manual and batch brew. Baked goods are provided by Stauf's in-house bakery and supplemented by local partnerships with Food For Good Thought for gluten free options, and Pattycake Bakery for vegan options.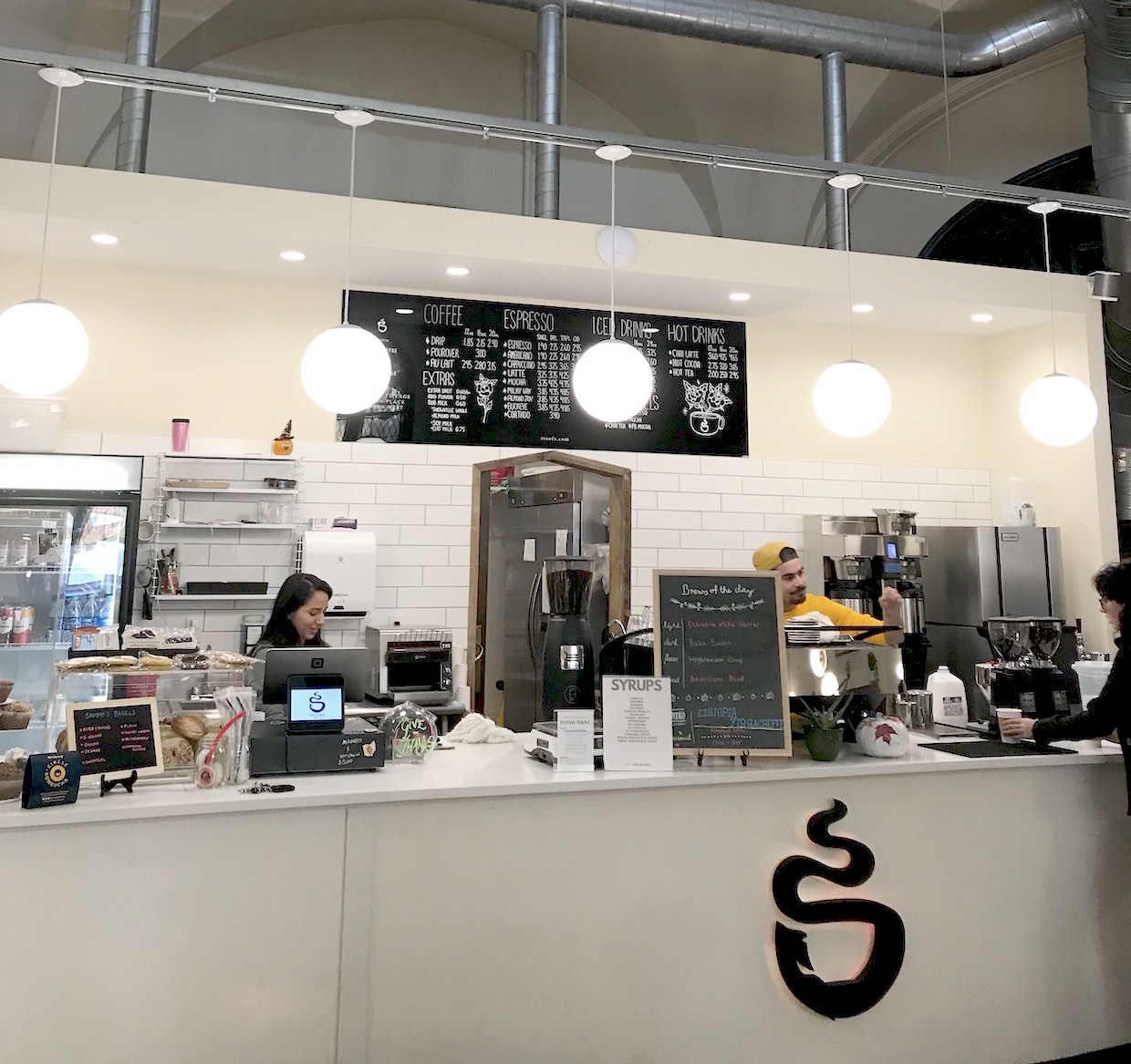 From the bar, Stauf's seeks to appeal to as many new and existing specialty coffee customers as possible, offering a range of roast levels, blends and single-origins. 
"I want my customers to enjoy it," Swanson said about the coffee menu. "You know what the best coffee in the world is? The one that you love. Our job is to bring you enough variety and quality so that you can really experience truly fresh, high quality coffee."
Stauf's sources that coffee from a range of importers, including InterAmerican and Cafe Imports, while also taking trips to visit the farms and mills where coffee is produced, when possible. 
"We pay a premium for everything, so [we know] the farms we work with are taking care of their folks," Swanson said. "We go to learn when we visit origin, not to preach or teach. I always tell my team when we go, we shut up first and then ask questions."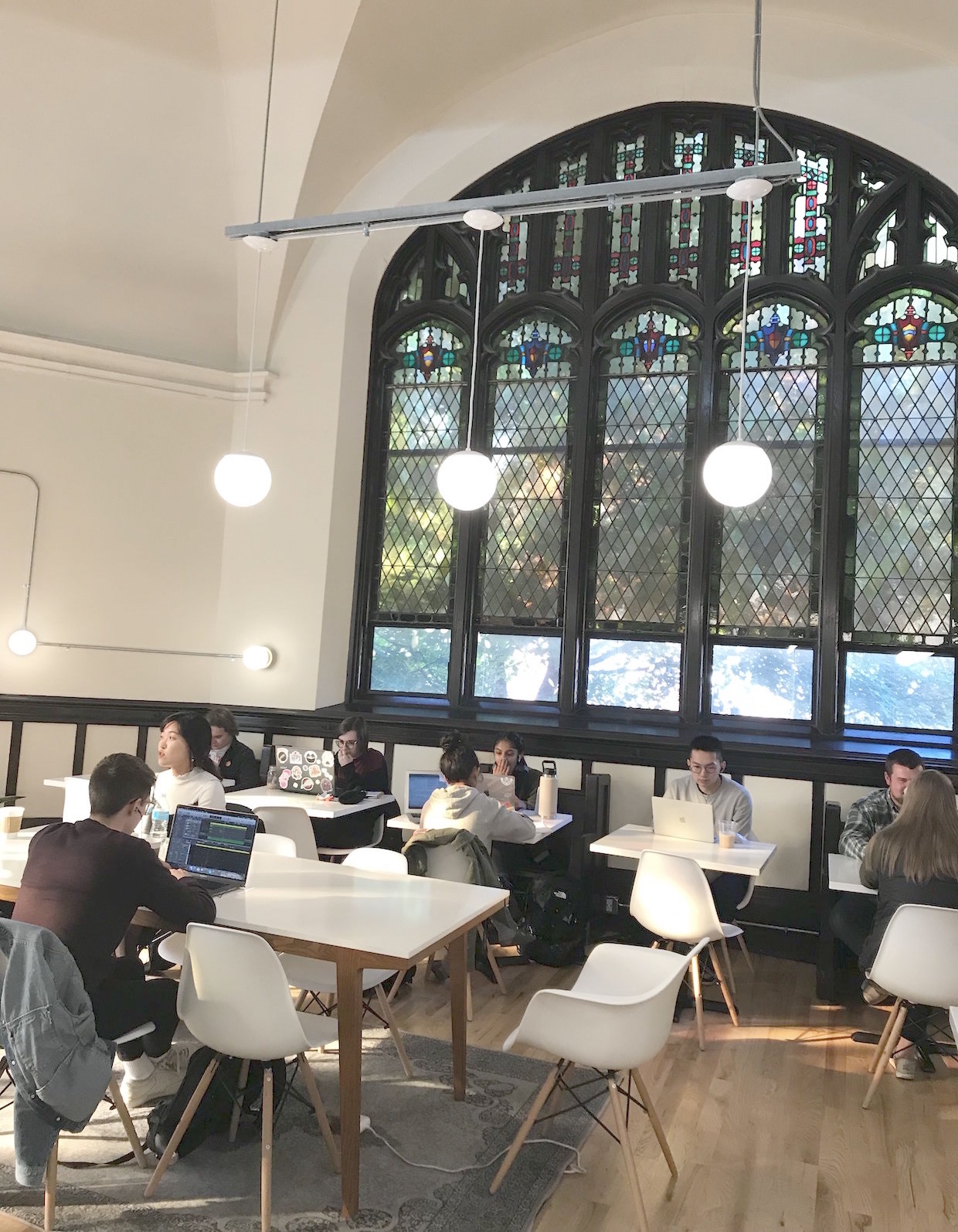 Back in the cafes, Stauf's is extending the seed-to-cup journey all the way to one of its most unpleasant points: the restrooms. Describing cafe bathrooms as places that "businesses hate" and that "no one wants to clean," Swanson said the company is in the process of remodeling old bathrooms to include free feminine hygiene products, updated changing tables and accoutrements such as locally sourced hand lotion. 
"Everything's customer service in our business," Swanson said. "So we want every area — from the amenities in our locations to the delivery and accuracy and consistency of everything — to be considered service."
Fionn Pooler
Fionn Pooler is a freelance writer and former coffee professional based in Ann Arbor, Michigan.