Reinforcing the concept that coffee transcends boundaries, Scandinavian inspiration has met Turkish coffee at a masterplanned community in the Dallas-Fort Worth Metroplex.
Mouyyad Abdulhadi, a marketing executive, and Dr. Mamdouh Khayat, an interventional radiologist, were on vacation with their wives in Scandinavia when coffee tourism was high on their priority lists.
"We had a list of all the best coffee shops in Oslo and Stockholm," Abdulhadi told Daily Coffee News. "We were like kids in a candy store."
It was on that trip that the idea of coffee retail entrepreneurship began to percolate, eventually resulting in the Pax & Beneficia coffee shop that opened in the Las Colinas neighborhood of Irving, Texas, this past August. 
Within a new mixed-use development, the shop boasts high ceilings with expansive windows that shine light onto the hardwood floors and a polished granite bar. Bright white walls are accented by colorful Moroccan tile around the bar and an array of matte gold-colored light fixtures hanging down from the rafters, while leather and wood furniture adds some warmth and elegance. 
Both Abdulhadi and Khayat grew up in environments where coffee was an important thread in the social fabric. Said Abdulhadi, "We individually grew up in Middle Eastern households where coffee was an important part of all social gatherings."
Given their personal backgrounds, the founders decided to incorporate traditional Turkish coffee into the menu.
"We thought it would be something that was almost like a novelty," Abdulhadi said. "As we opened and people started seeing that we serve it, they have been ordering it a lot more."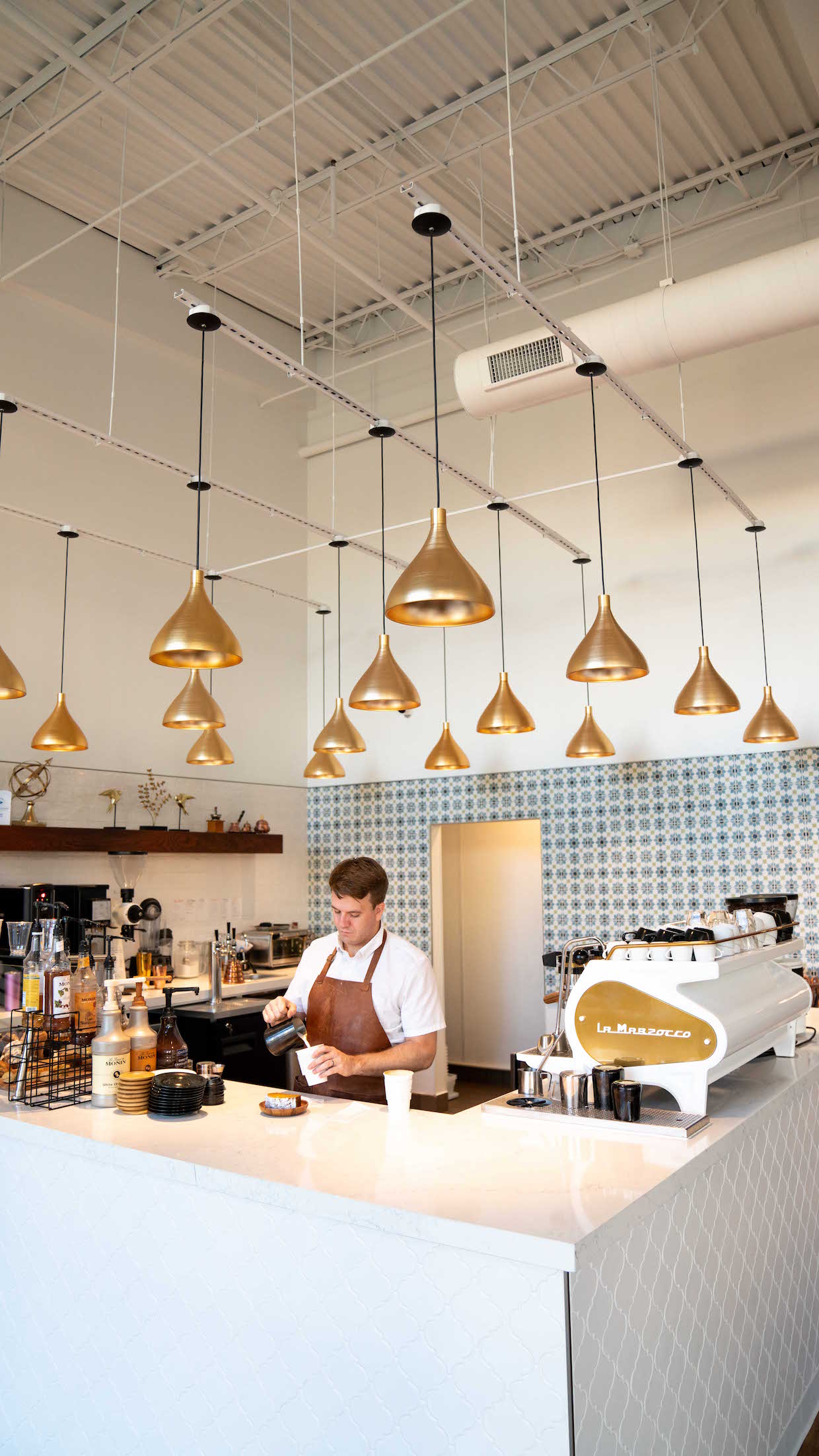 To make and serve the Turkish coffee, the shop uses equipment sourced from Turkey and coffee that is roasted in Syria, blended with cardamom, then vacuum sealed and shipped to Texas.
For the rest of the coffee menu, the roasted beans are supplied by San Antonio-based Merit Coffee and prepared by Hario V60 for pourovers or by La Marzocco Strada EE for espresso, with grinding help from Mahlkönig Peaks and an EK43.
To complement the coffee, Pax & Beneficia is offering fresh baked goods and other ready-to-eat items from local purveyors, with plans to expand to a more robust food menu in the near future.
Tucked among residential, office and other retail developments in the generally coffee-underserved section of Las Colinas, Pax & Beneficia's first location has been something of a specialty coffee destination locally, Abdulhadi said.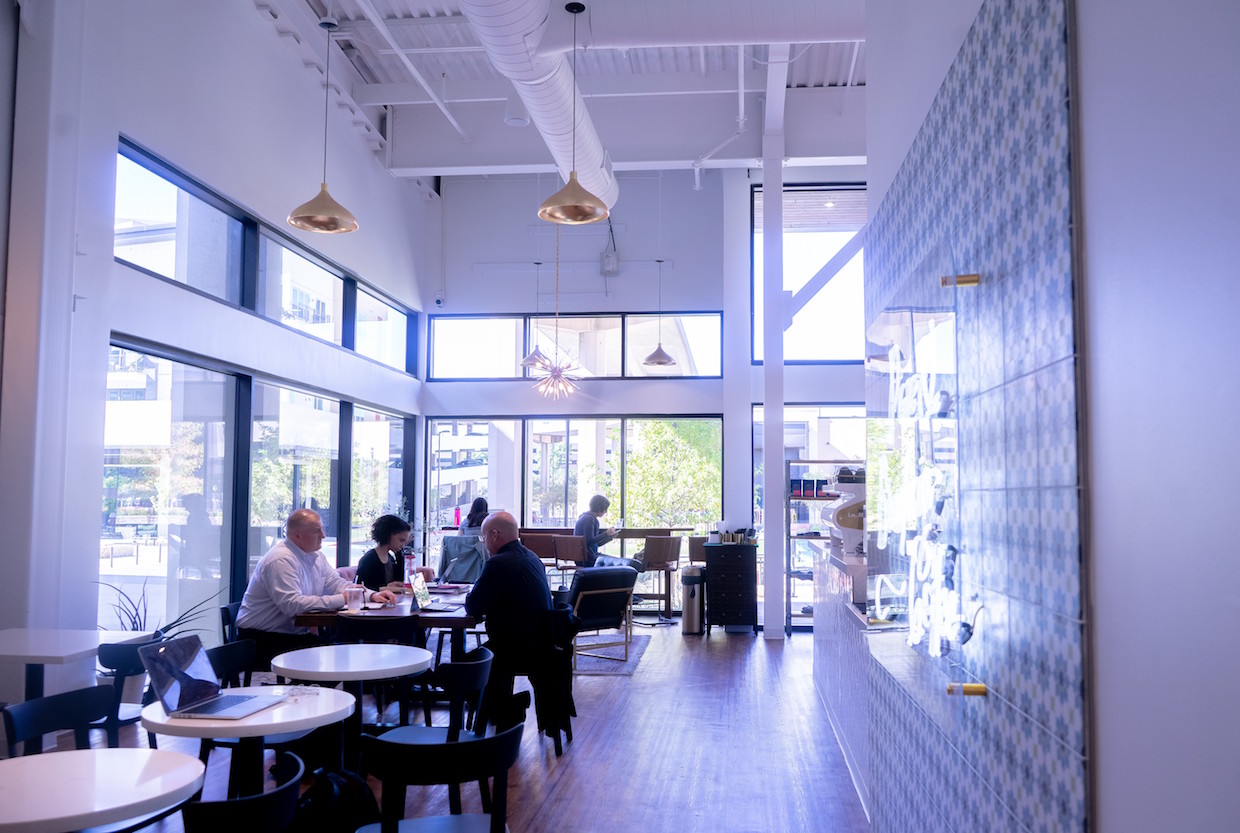 "People have come from multiple sides of the city to try [the coffee]," Abdulhadi said. "The reception overall has been just fantastic. Since we opened we've had a consistent flow of traffic, and it's steadily increasing."
Despite being just two months into the business, the business partners seem ready to move the Pax & Beneficia train to the next stop.
"We want to continue growing; we want to expand," Abdulhadi said. "We also want to continue positioning Turkish coffee as a kind of unique experience, and do things like Turkish coffee classes where people can better understand the history of the coffee, how it's prepared the way it is, and the cultural aspects of it."
Pax & Beneficia Coffee is now open at 5244 N O'Connor Blvd, #150, in Irving, Texas. 
Fionn Pooler
Fionn Pooler is a freelance writer and former coffee professional based in Ann Arbor, Michigan.