Black & Brass Coffee Roasting Co. has doubled its footprint in Northeast Pennsylvania. The company last month opened a second roastery cafe in its home borough of Honesdale, complete with a second Diedrich IR12 that doubles capacity for the company's online and wholesale programs.
The new shop abuts the point where Carley Brook joins the Lackawaxen River, forming a picturesque waterfall that weaves around the freestanding coffeehouse. Black & Brass Founder Travis Riviera said an effort was made to incorporate some of that visual energy into the sleek and lively industrial interior design of the new shop, which represents a distinct departure from the brick-filled original Main St. roastery cafe.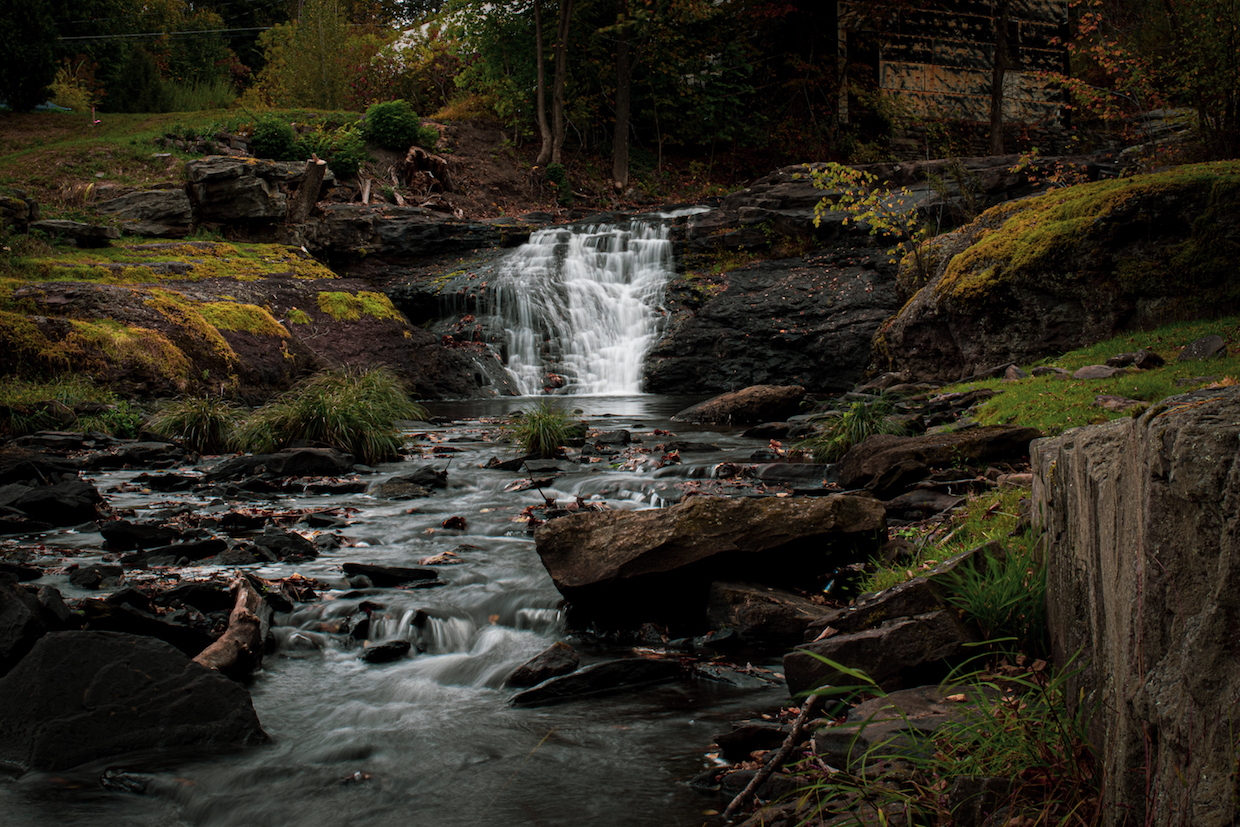 "The falls are full of energy, constantly in motion, and the space needed to reflect that," Riviera told Daily Coffee News. "Main Street is cozy and intimate, Grandview is bright and energetic. Black And Brass started in June of 2016 with the brick walls of Main Street, and has turned to metal at Grandview."
To make the most of the gorgeous new view, B&B added a glass door and large window to the back of the 1,600-square-foot cafe.
"We intend to build a three-tiered deck near the falls which will further highlight the experience," said Riviera. "I'm excited to sip a hot cup with the smell of fresh roasted beans, mixing with the tranquility of the falls."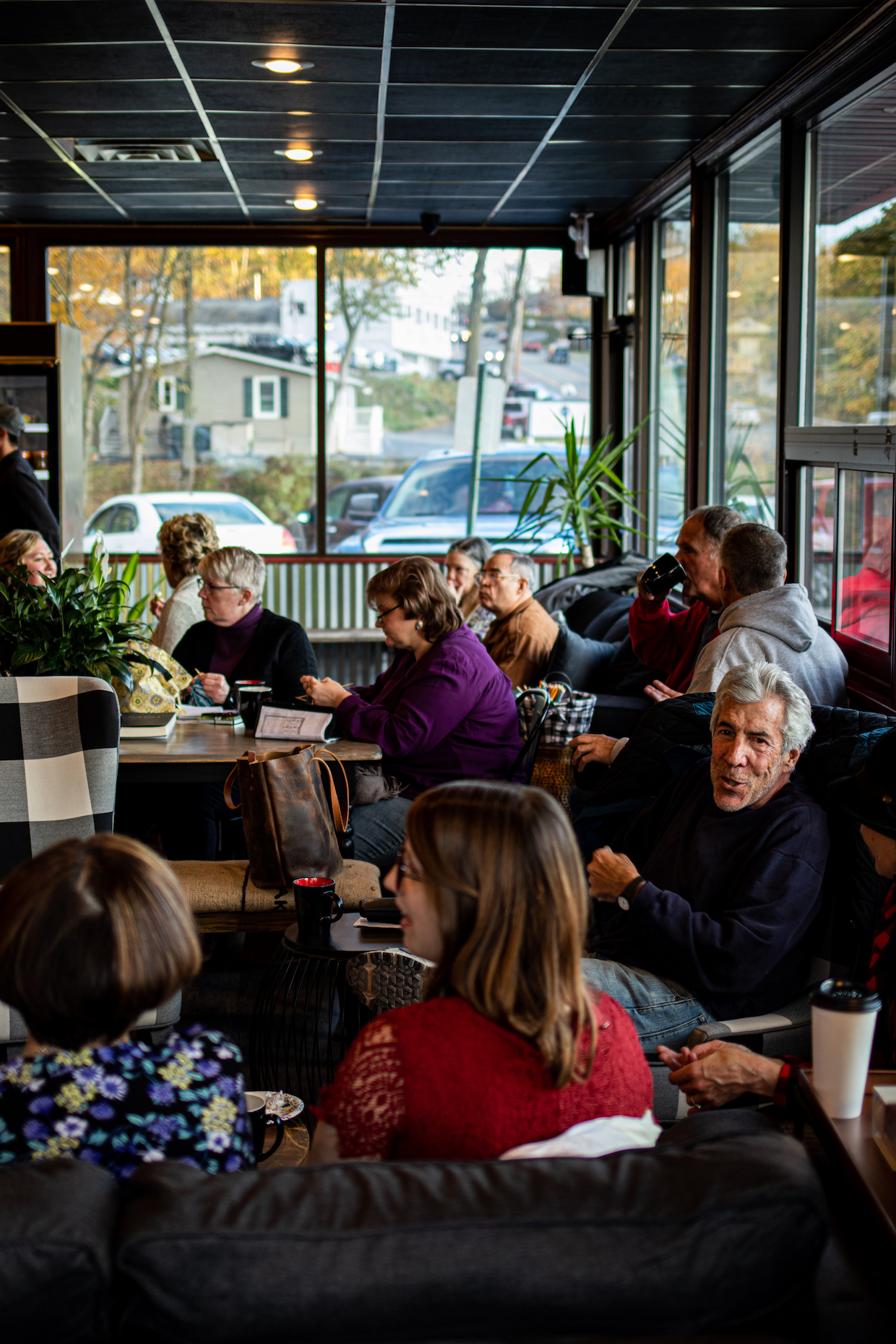 Along with the new roastery, a new roasting professional has earned his black-and-brass-colored stripes. Nick Rhodel, who joined the B&B team roughly a year ago as an apprentice roaster, has met the company's rigorous in-house qualifications and now helps turn out the batches at the new location.
"In order to complete his training he was required to roast a minimum of 20,000 pounds, work for the company for at least a year, create his own unique blend, correctly identify different roasts through sight and smell and correctly pass a written exam," said Riviera. "He is now an official Black and Brass coffee roaster."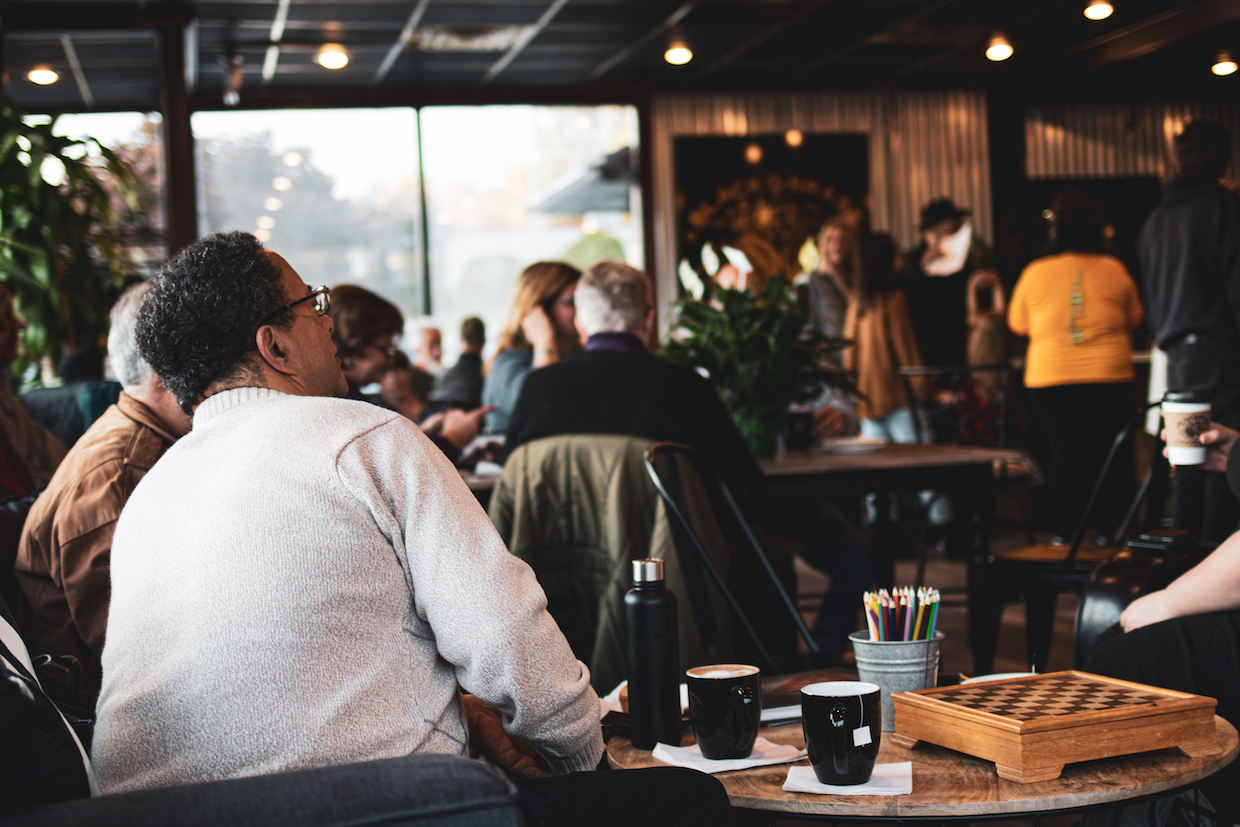 Black and Brass Director of Production and Creative Operations Jacob Martin now oversees the two teams, one in each location where the espresso, drip and whole-bean coffees are roasted freshly on site. Riviera said a third Black & Brass location is in the works for 2020.
The second Black and Brass Coffee roastery and bar is open now at 101 Grandview Ave. in Honesdale.  
Howard Bryman
Howard Bryman is the associate editor of Daily Coffee News by Roast Magazine. He is based in Portland, Oregon.