Along Canada's Atlantic coast, amidst the quiet Prince Edward Island offseason, new sounds are clamoring and smells wafting from the Creamery Boardwalk on the North River bridge, where Receiver Coffee Company has just relocated its roastery.
Production roasting for the small five-year-old company had previously occurred inside its downtown Charlottetown coffeehouse. At the new roastery, baking and roasting are occurring within 2,300 square feet of space on the boardwalk, adding another vital culinary attraction to the scenic stretch that already includes pizzeria Piatto Pronto and the Prince Edward Island Brewing Company.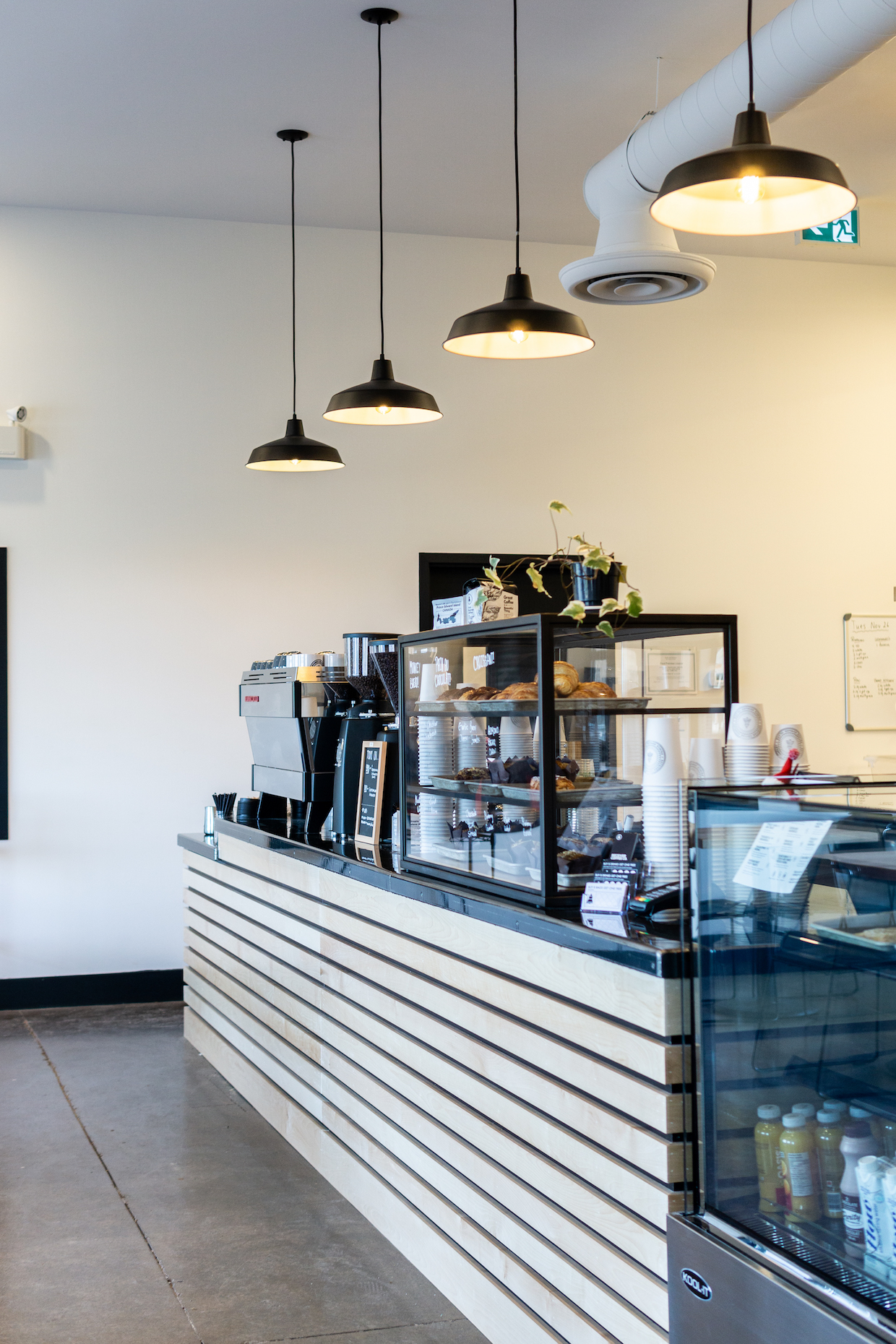 Receiver is also welcoming customers into the new location with a 600-square-foot retail bar, adding to the island's nascent specialty coffee scene.
"Prince Edward Island is definitely a beloved food destination on the East Coast, but there isn't a huge specialty coffee scene," Receiver Coffee Owner Chris Francis told DCN. "With that being said, we are seeing a lot of younger people making the decision to stay on PEI. Also, an increasing number of people who had moved away for university or work opportunities are returning. We have a very special way of life here and people are beginning to notice."
Receiver's new location engages visitors with large windows that offer views into the roastery over a Baltic birch back bar and across an epoxy-covered raw plate steel countertop.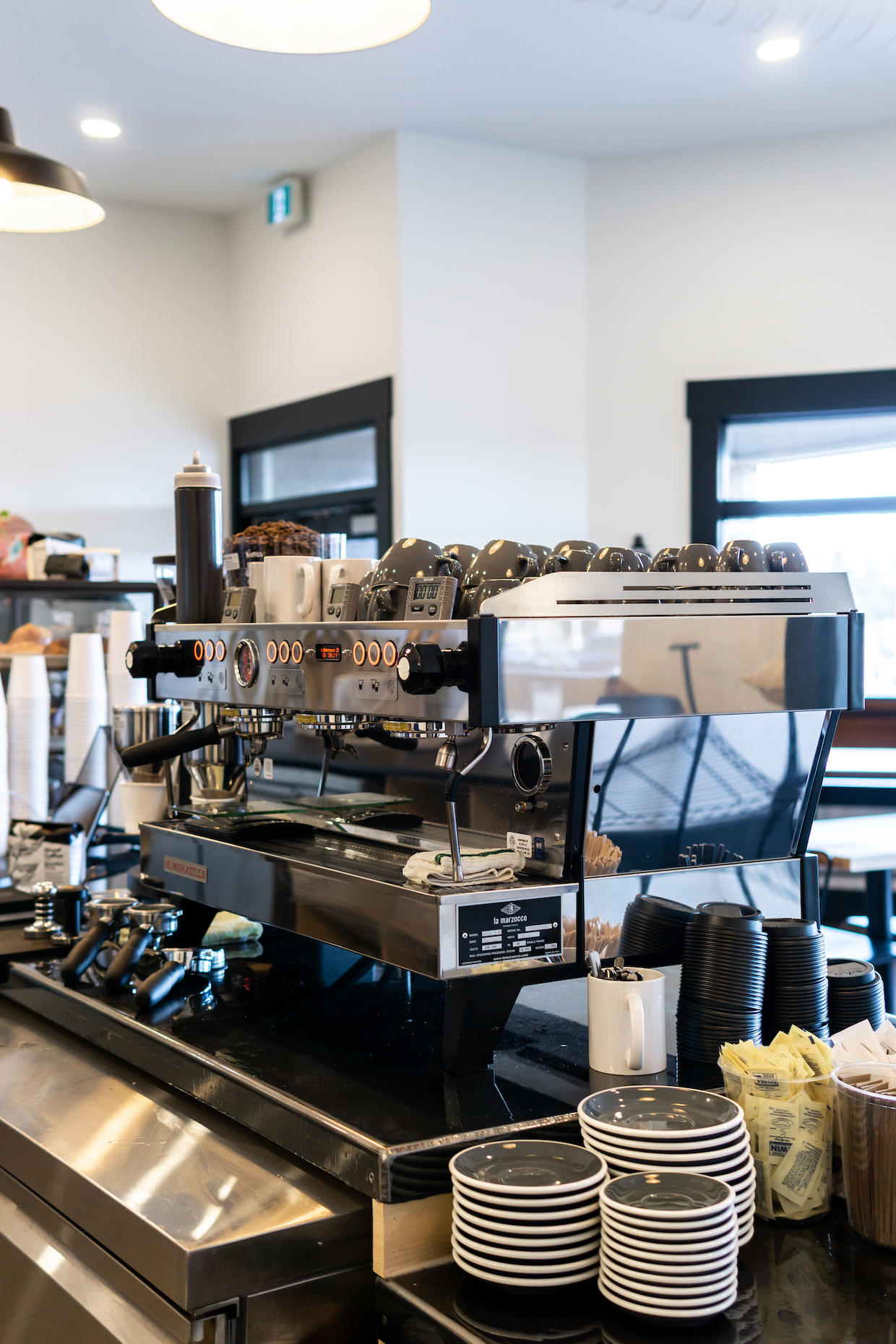 "Our space is simple, but we love it," said Francis. "We think that a space should be colored by the people that fill it, anyways."
The company's Cropster-connected San Franciscan SF-25 roaster can be seen turning out the beans that are eventually fed to Mazzer Major and Super Jolly grinders prior to extraction on a 3-group La Marzocco Linea PB espresso machine. A Bunn grinder precedes batch brewing on a Fetco 2132 system. Water is purified for the shop by a 3M TFS450 R/O system.
Said Francis, "We kept things pretty utilitarian on the bar and stuck to some of our favorite workhorses."
Receiver's green coffees have been sourced through importers such as Red Fox Coffee Merchants, Shared Source, and others. The company takes particular pride in the coffees and partnerships developed recently through work with independent green buyer and journalist Brendan Adams of Montreal-based Semilla Coffee.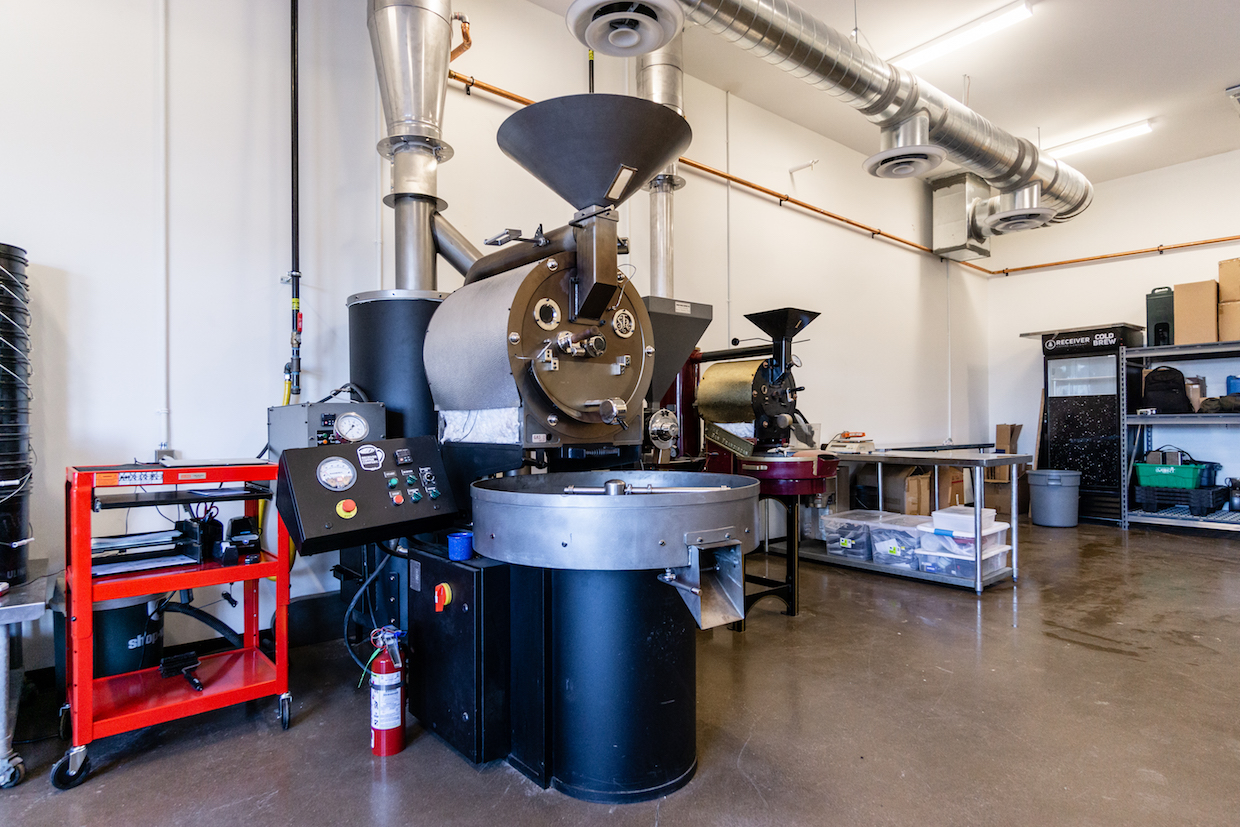 "We purchased three incredible micro lots from the Mataquescuintla municipality in Guatemala and look forward to working with Semilla as much as possible in the future," said Francis. "Brendan's passion for the coffee industry is very contagious."
At the San Franciscan, the goal is to express the individual characteristics of each coffee, while also developing them fully, in order to maintain what makes them interesting and unique while also making coffees approachable to consumers who may be seeing specialty coffee for the first time.
"Will everyone like the super juicy Kenyan coffees that we lose our marbles about? No, probably not, but that is okay," said Francis. "The coffee industry on PEI is mostly dominated by Tim Hortons and gas stations, and a lot of people still think of coffee as a caffeine delivery device rather than an appreciable beverage. We want people to be excited about specialty coffee and see that it is for everyone."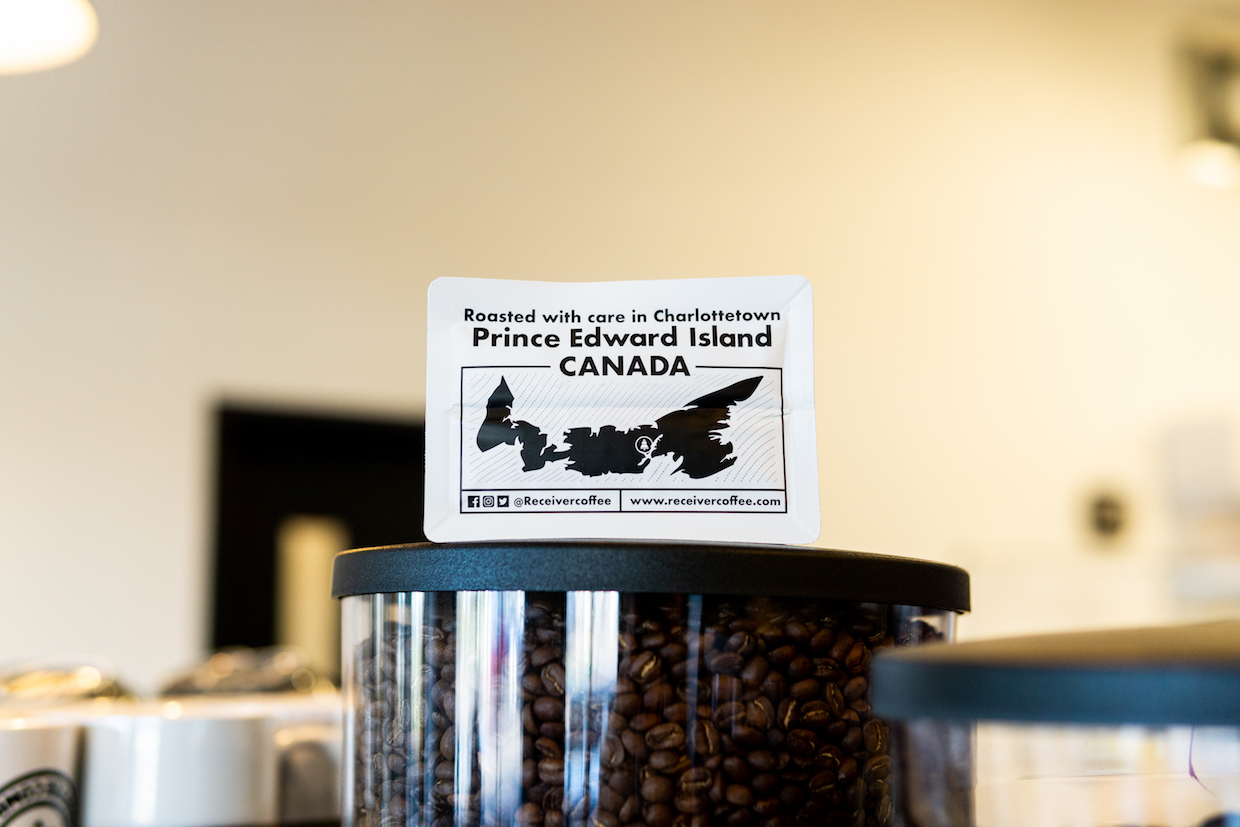 Striking that balance is a craft Francis and company have been honing since 2013 amid the ebb and flow of business on PEI, where the permanent population is only about 150,000 people.
"We were self-taught, and our idea of data-logging was a keenly sharpened pencil, a stopwatch and a Hilroy scribbler," said Francis. "We learned strictly by tasting our coffees, and that was super important for us. That may sound obvious, but we feel like a lot of people focus on their RORs and airflow before they even taste their coffee. We live and die by Cropster and the information that we get from it, but we believe that at the end of the day, you have to taste your coffee."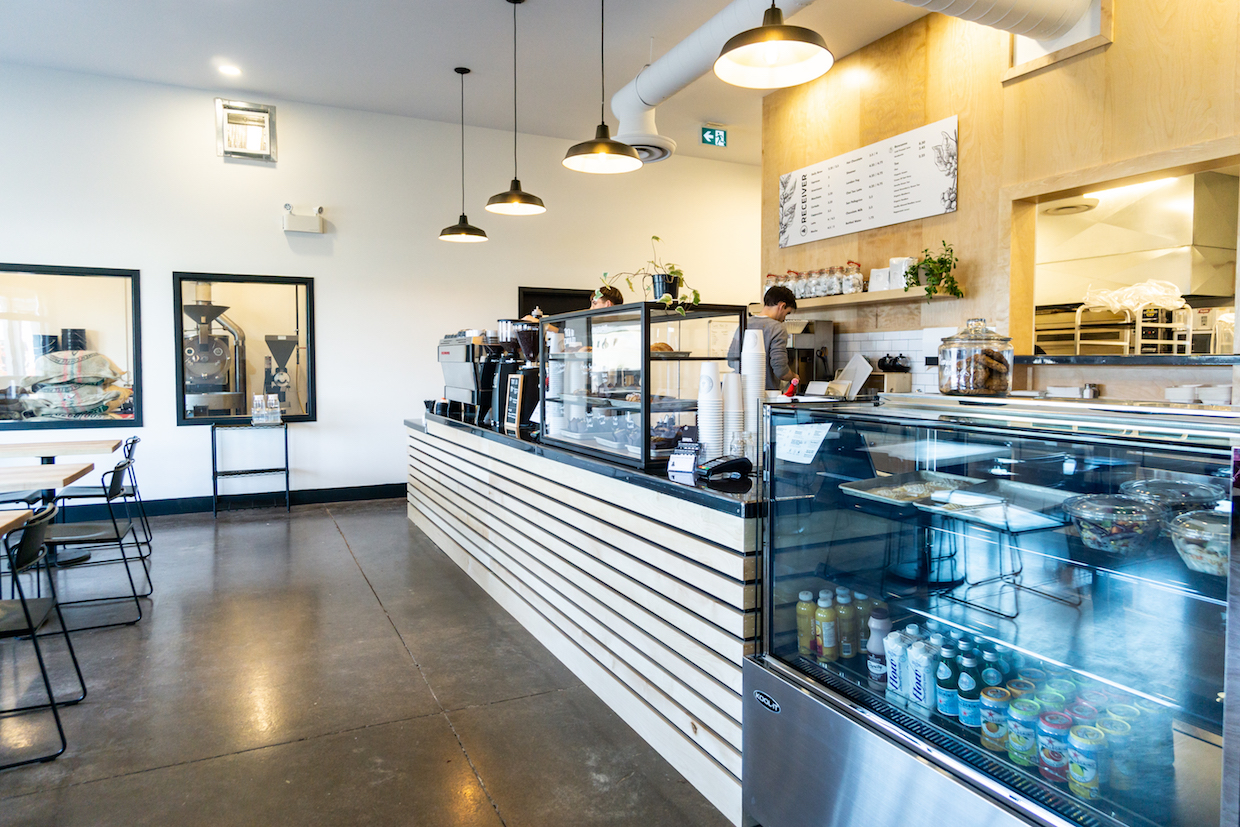 Receiver Coffee Company is now open at 15 Milky Way on the Creamery Boardwalk in Charlottetown, PE. 
Howard Bryman
Howard Bryman is the associate editor of Daily Coffee News by Roast Magazine. He is based in Portland, Oregon.