Having witnessed the dearth of options for good coffee and fresh food in their South Los Angeles neighborhood, husband and wife team Celia and Joe Ward-Wallace decided to take matters into their own hands.
In November, the couple opened the community coffee shop South LA Cafe, along with an associated fresh food market and gathering spaces, in a neighborhood that is simultaneously gentrifying and underserved.
"Because [South LA] is lower income, and predominantly a community of color, there's really been disinvestment in the community," Celia Ward-Wallace told Daily Coffee News. "There aren't any grocery stores; there aren't any coffee shops; there aren't any of the corporations that would normally invest in a neighborhood like this. And just recently, there's been a huge rise in gentrification. It's happened in the last five years in a very dramatic way, and we felt like this is sort of our last moment in time that we might have enough resources and opportunity to create something significant in the community."
Joe Ward-Wallace's retirement from the Los Angeles Fire Department and a long search for a suitable space for the business led the couple to a 2,200-square-foot building and surrounding property that takes up half the block at the corner of S Western Ave and Browning Blvd (just north of MLK).
The couple's experience in community real estate development allowed them to negotiate a favorable lease that extends in perpetuity in order to help promote the company's community focus.
Within the large and airy cafe space, an Elektra KUP pulls shots using espresso from Red Bay Coffee, a fellow California-based, black-owned business that will also eventually be opening a Los Angeles cafe and roastery of its own.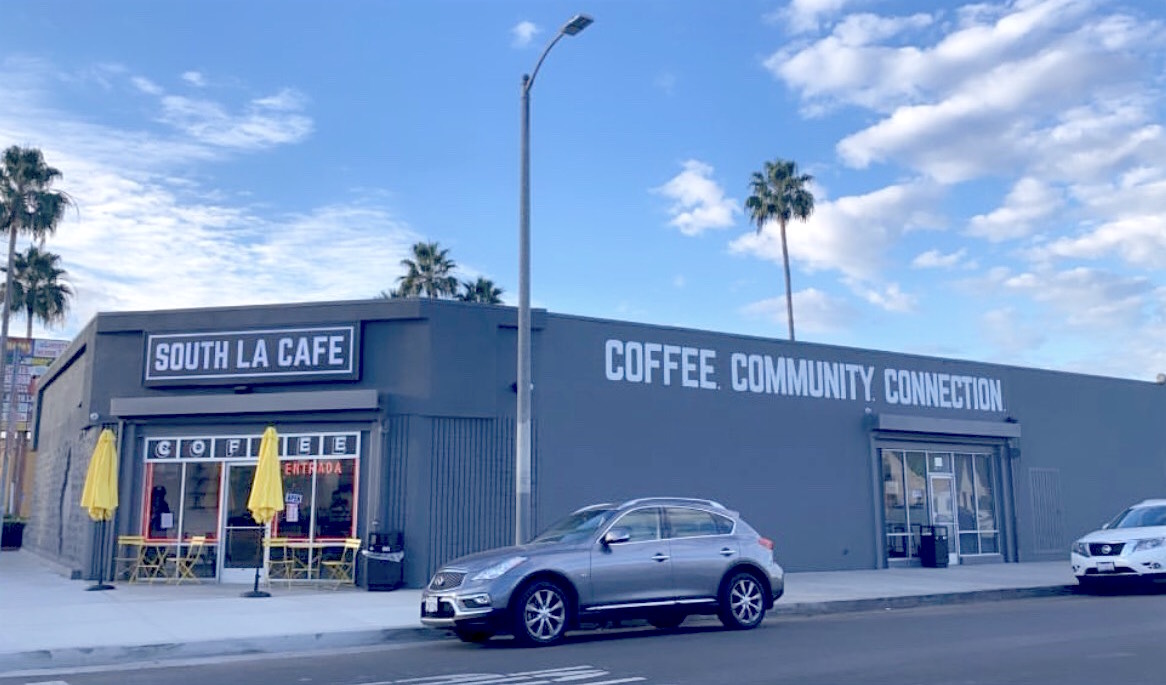 With Instagrammable plants and murals on every wall, the South LA Cafe space can also be divided into two parts for special events or gatherings. A meeting room space has been named the Hussle Studio in tribute of musician and South LA icon Nipsey Hussle, whose portrait by local artist Mohammed Mubarak adorns one wall.
In their pledge to support local organizations for wholesale relationships, the Ward-Wallaces have turned to the LA nonprofit Homeboy Industries, which helps formerly incarcerated people through employment programming, for its pastries.
"We consider ourselves a socially conscious coffee company," said Celia Ward-Wallace, "so it was very important to us that we align ourselves with other companies that are minority-owned or socially conscious."
Two doors down from the cafe, the South LA Market sells fresh fruit and vegetables alongside retail coffee and other essentials. The market also offers "meal bags," created to help families prepare a healthy meal for $10. The long term plan involves potentially expanding both the cafe and market concepts to other neighborhoods, with the option for franchising as the company grows.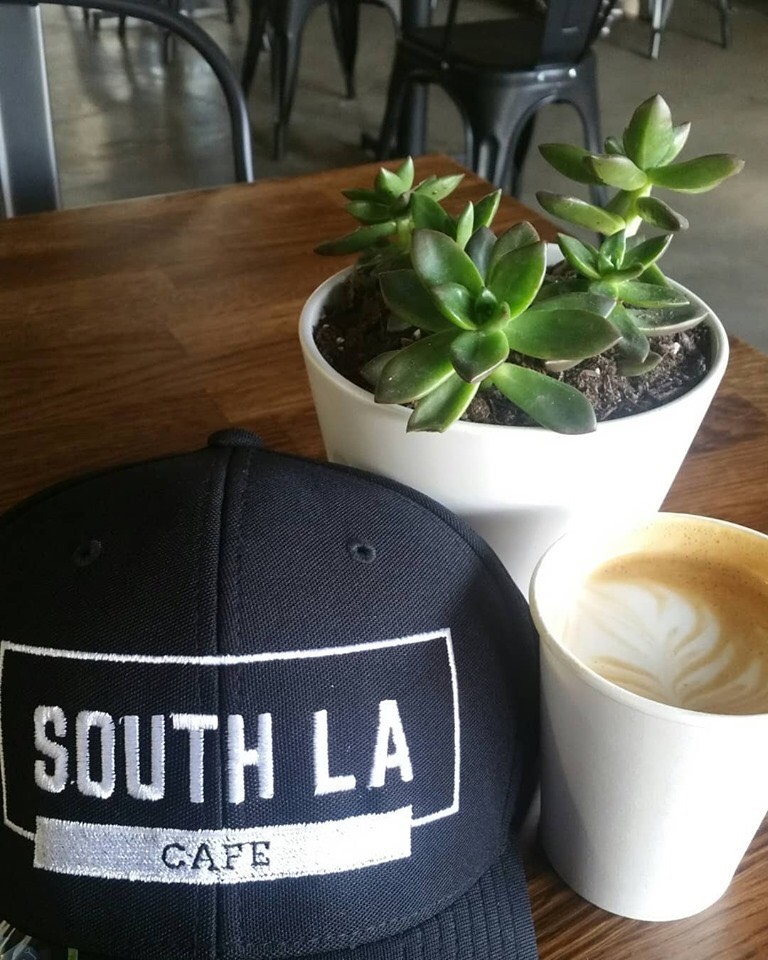 Said Celia, "There are so many corners that could use a South LA Cafe and a South LA Market."
In the short-to-medium term, the Ward-Wallaces are putting much of their additional energy into event planning and coordination for things like art shows, dance classes, social justice panels and children's programs.
"We hired for community first," Celia said in regards to hiring for the additional programs outside the normal business operations. "Maybe they have a passion for art, or mental health, or social justice. We plan to roll out a full line of event programming, and we wanted people who felt like they could lead those things."
Fionn Pooler
Fionn Pooler is a freelance writer and former coffee professional based in Ann Arbor, Michigan.