More than two years into their commercial coffee roasting adventure under the name Florin Coffee, Hans and Joelle Hochstedler are taking the business to another level, opening the first Florin Coffee cafe today in Columbus, Ohio. 
"The goal was never to have a cafe," Hans Hochstedler told Daily Coffee News, "but we've got a ton of feedback from the community. There's nothing around here, it's very residential, and everyone loves a coffee shop."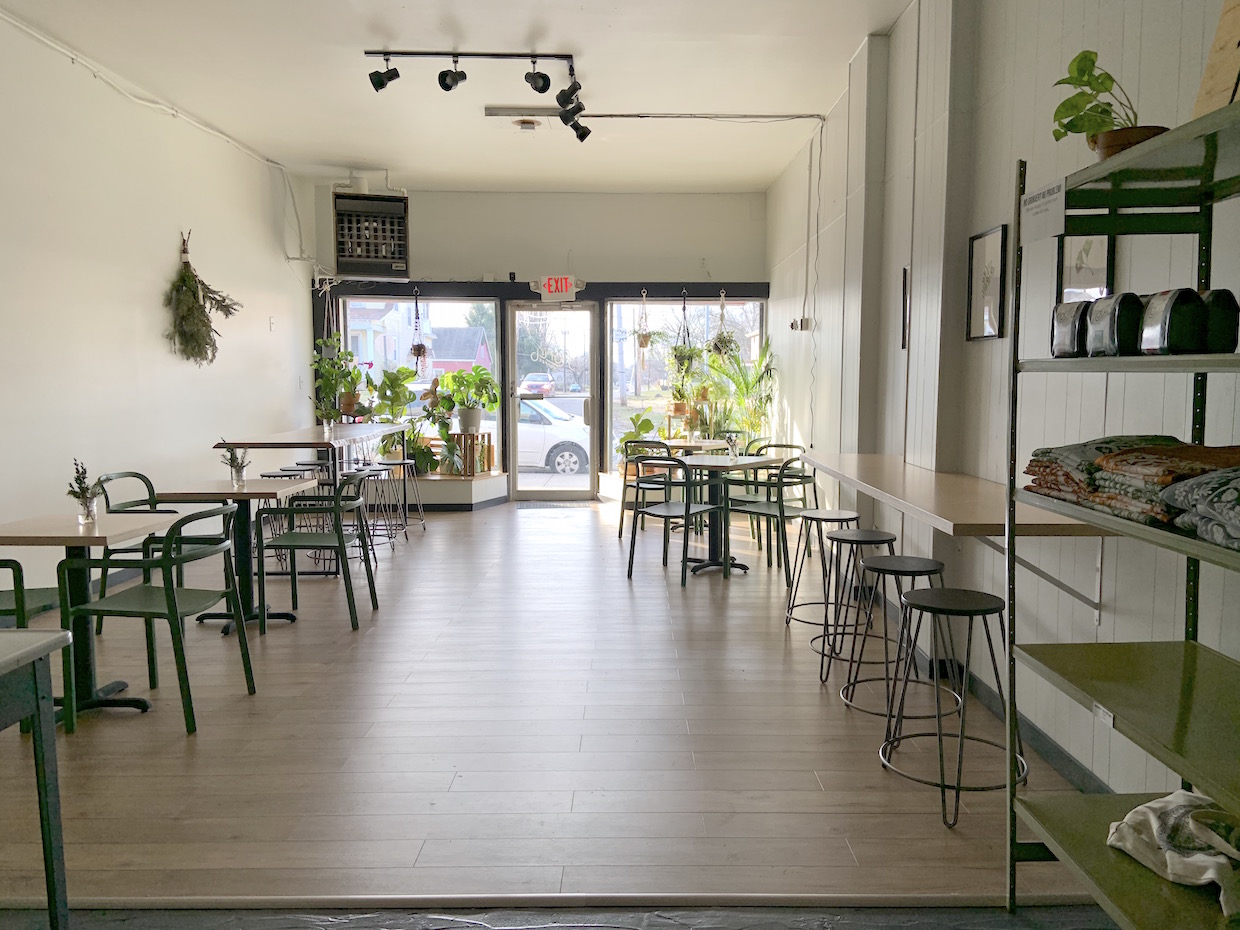 While originally committed to wholesale roasting with a focus on utmost quality, the Hochstedlers saw a cafe as a way to connect with customers that was tangible and tactile, after having spent much of their business lives in the digital realm.
Said Hans, "We want people to come in and touch the bags and taste the coffee… and have an experience with the brand and with us as people."
Fronting the company's roasting facility in Columbus' North Linden neighborhood, the retail cafe immediately feels like less of a production environment, with the green of numerous house plants filling the streetside windows. 
"It's very much an alive place," Hochstedler said. "We also wanted it to feel peaceful. This community — back probably 50 years ago — was thriving and it's really suffered since then. We're trying to bring a little bit of life back to it."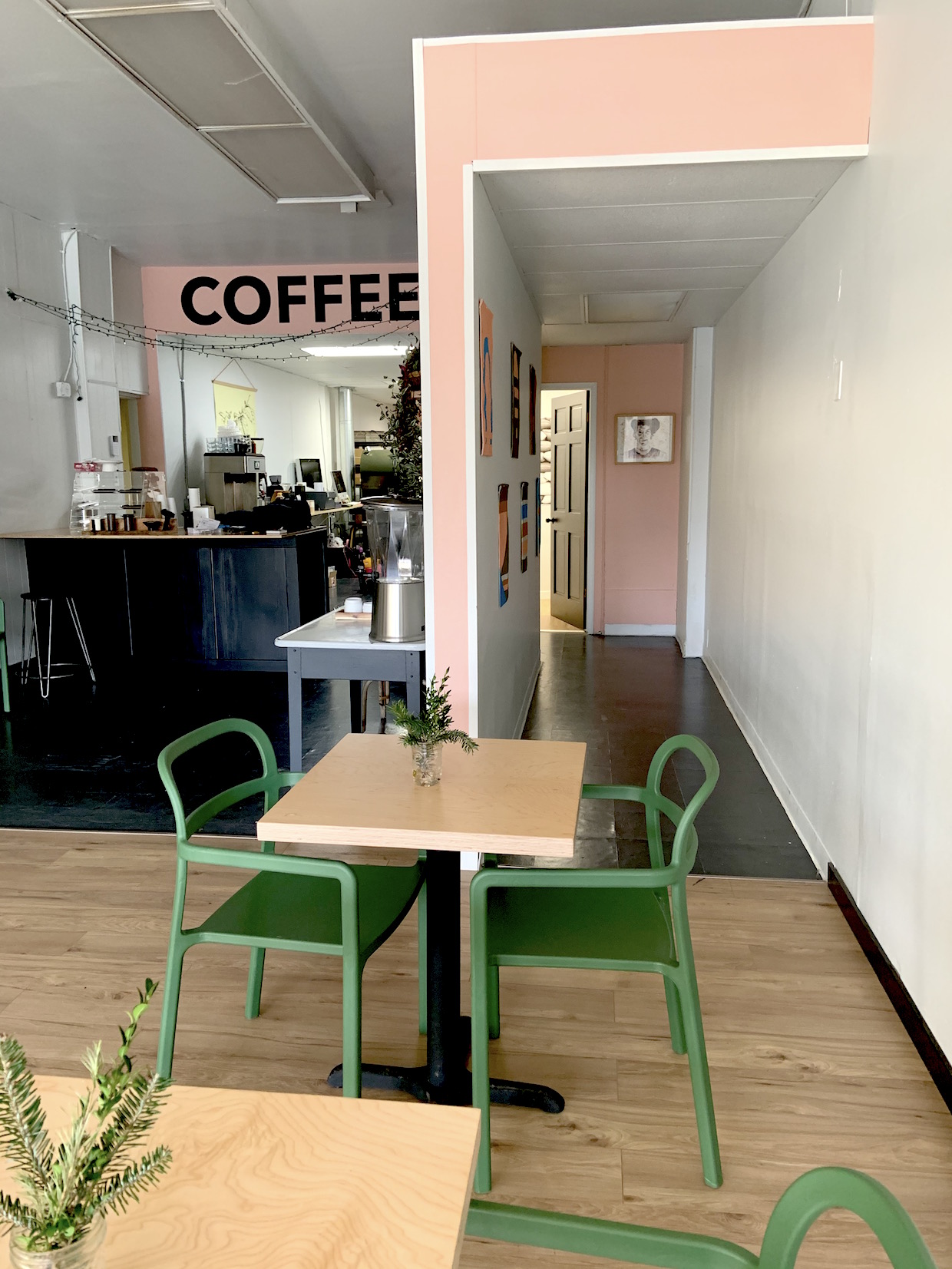 With 400 square feet and room for just 14 seats, the small cafe opens directly to the roastery, allowing customers to view the Diedrich IR-12 roaster at work. 
Hochstedler has been immersed in the Columbus coffee scene for years, having learned the roasting trade at Hemisphere Coffee Roasters in neighboring Mechanicsburg and then moving on to start the roasting program at Mission Coffee Co. in downtown Columbus before deciding to branch out with his own company. 
To kit out the new cafe, Hochstedler tuned up the well-worn La Marzocco Linea Classic that had been in the roastery for new life pulling espresso shots beside a Curtis G4 ThermaPro Twin batch brewer and Mahlkönig EK43 grinder. While pourovers are readily available, the cozy shop is set up to cater more to the neighborhood's commuter crowd.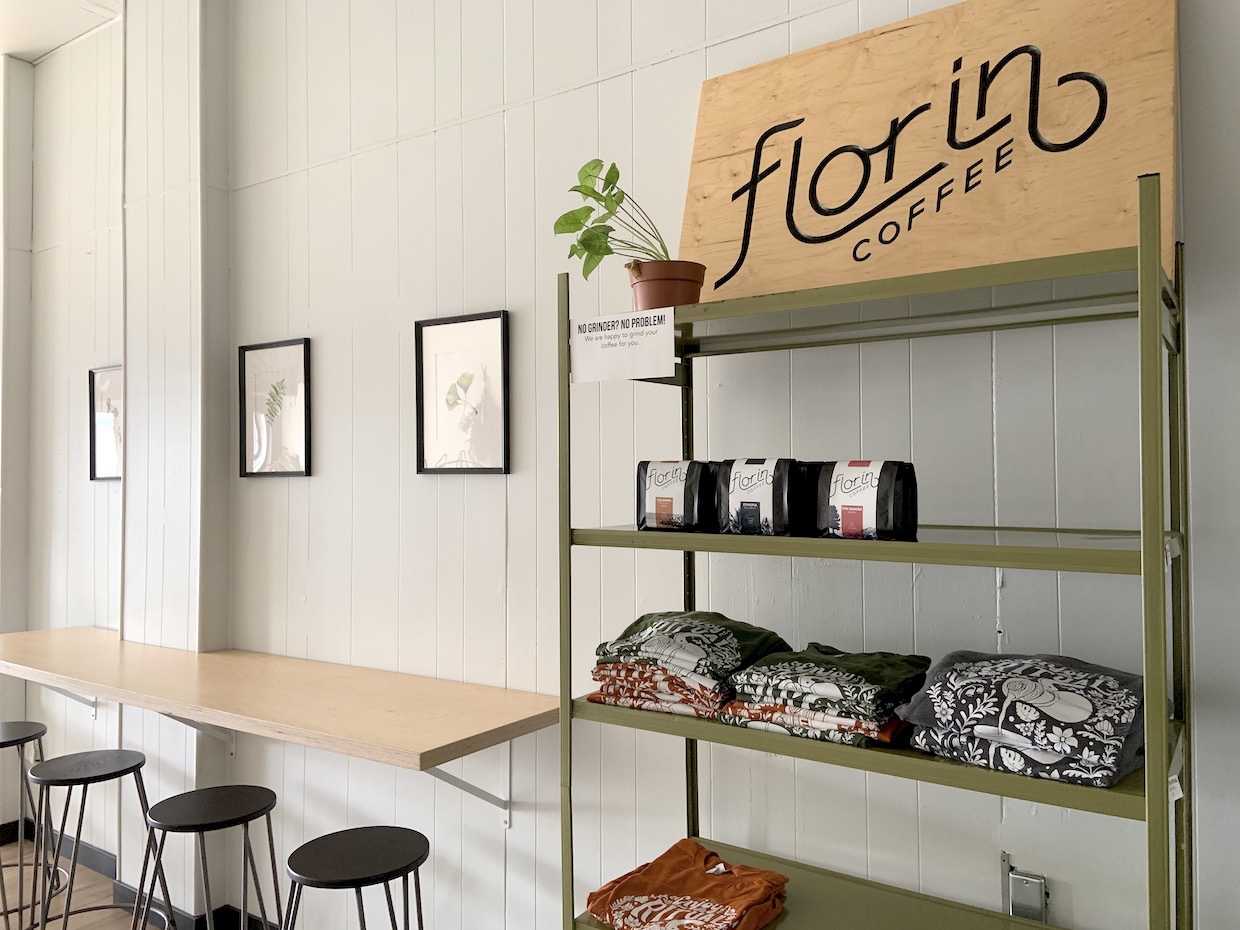 "We're mainly focusing on batch coffee," Hochstedler said. "We will have a limited pourover selection, but it's a pretty high traffic area, so we'll be making sure people can stop in and get a cup on the way to work." 
The coffee selection is wide, with four to seven single-origin coffees in the roastery at any time, plus a house blend called The Ranger.
"We tend to go for coffees that are more mellow and sweet, rather than high acidity," said Hochstedler, "because we want them to be approachable." 
As they open, the Hochstedlers said they're attempting to be conscientious of their neighbors in a part of town that's been showing signs of growth.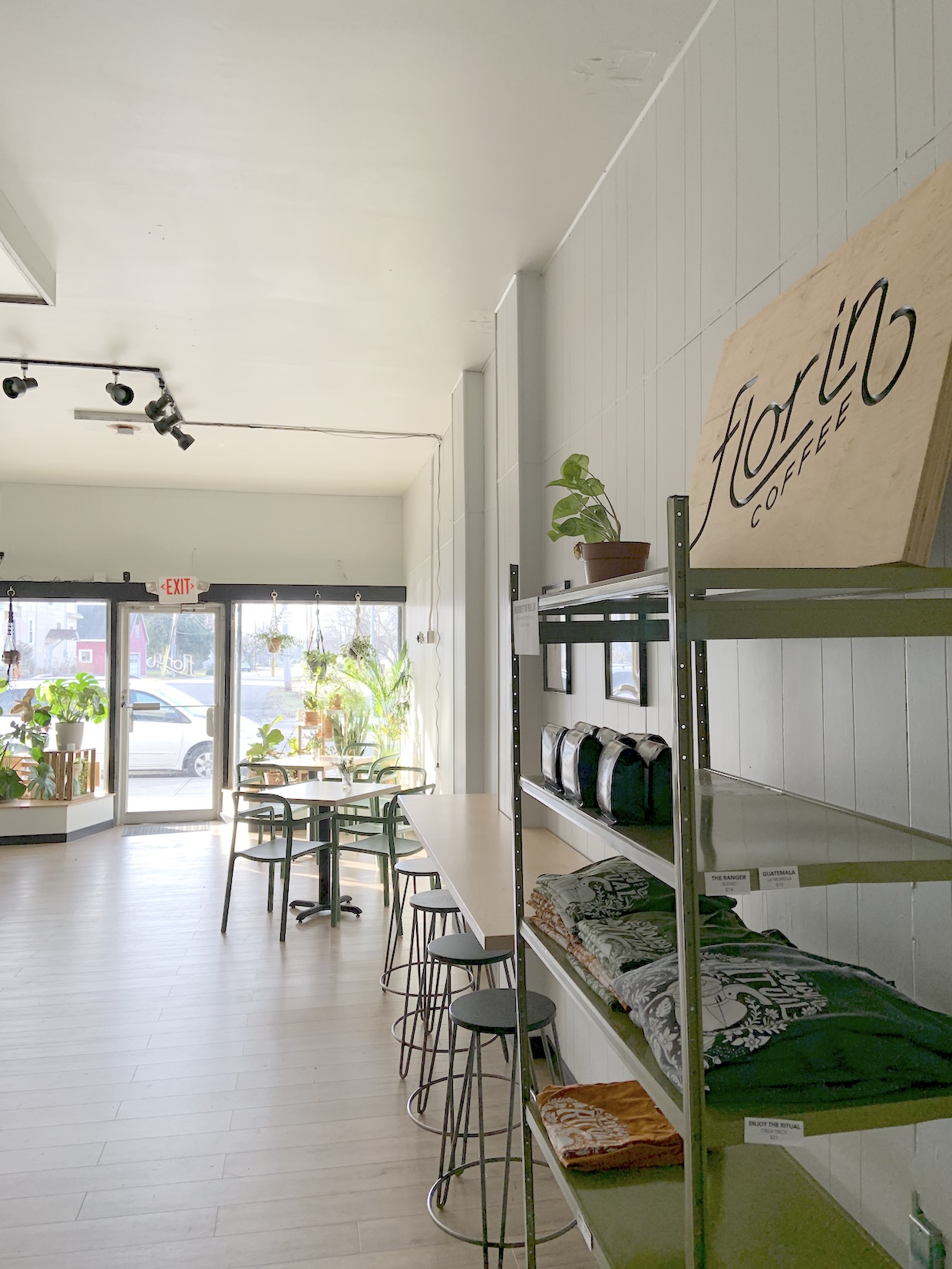 "It's something we're trying to navigate," said Hochstedler. "The first thing that happens in a gentrifying neighborhood is a coffee shop opens. My wife and I have lived in the neighborhood for five years, so we really want it to be for the community. We want to make it accessible for everyone."
Florin Coffee is now open at 874 Oakland Park Ave in Columbus' North Linden neighborhood. 
Fionn Pooler
Fionn Pooler is a freelance writer and former coffee professional based in Ann Arbor, Michigan.