Nonprofit specialty coffee company Refuge Coffee has found a new refuge of its own, settling into a proper brick-and-mortar location in the Sweet Auburn neighborhood of Atlanta.
The new shop will promote the company's goal of providing a friendly, safe and agenda-free space where the refugee community can find jobs, training and opportunities, and where consumers find solid specialty coffees and light bites.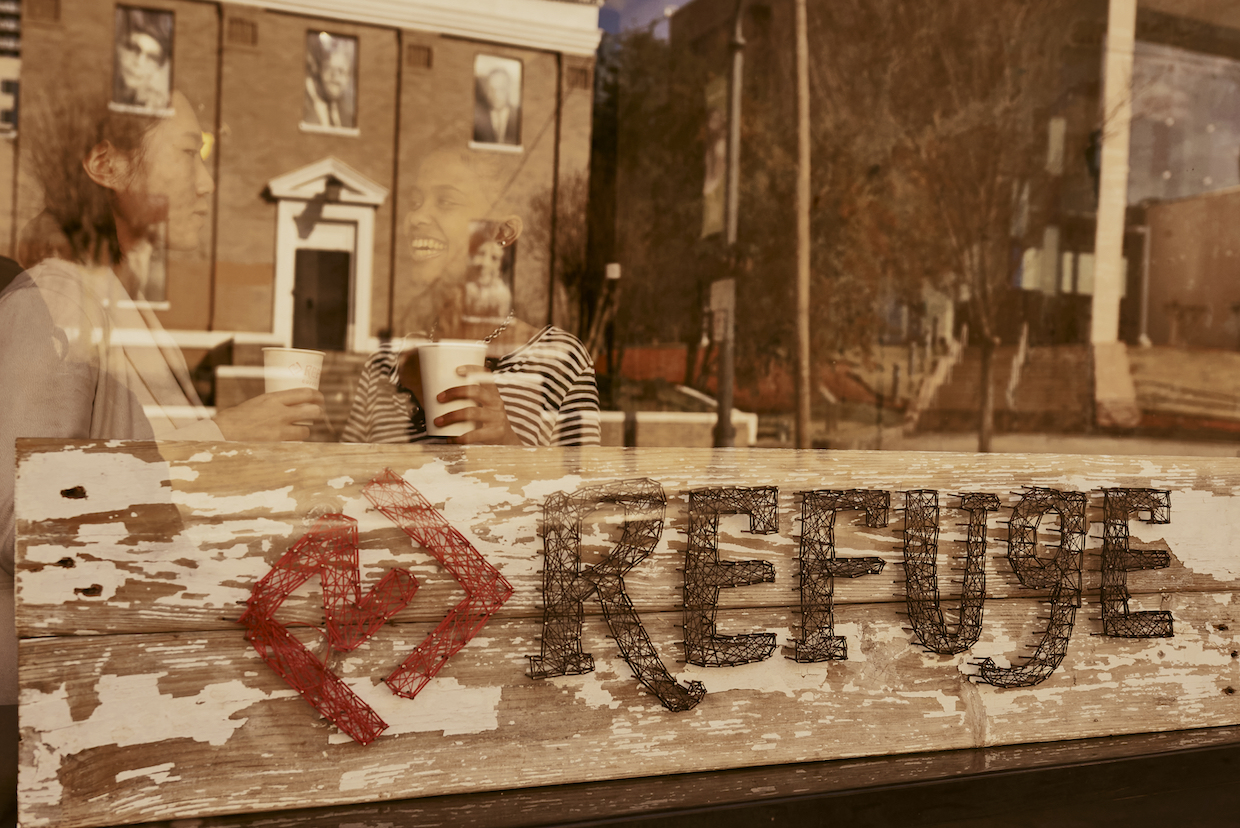 Opening on Monday, Feb. 3, the Refuge cafe will fill a neighborhood coffee void left by the December closure of a Condesa Coffee location inside the historic Atlanta Daily World building. The activism-driven company also thereby continues the progressive legacy of that building, which was previously the home of Atlanta's longest continually operating African-American newspaper, Atlanta Daily World, founded in 1928. The paper has since relocated to downtown Atlanta.
Refuge Coffee Company Co-Owner Kitti Murray told Daily Coffee News that after Condesa moved out, the approximately 700-square-foot space available to the coffee shop was essentially a blank slate.
"It's an old building with lovely distressed walls, some brick [and] treated concrete floors," said Murray. "We are working on our nonprofit budget with some amazingly creative people to make it 'look like Refuge.'"
The Refuge look is one of cheerful colors designed to convey warmth and a sense of welcome, while guests are treated to coffees from the company's new supplier, Savannah-based Perc Coffee. The roaster also graciously donated a well-maintained 2-group La Marzocco GB5 espresso machine, two espresso grinders, a bulk grinder, Fetco batch brewer and airpots.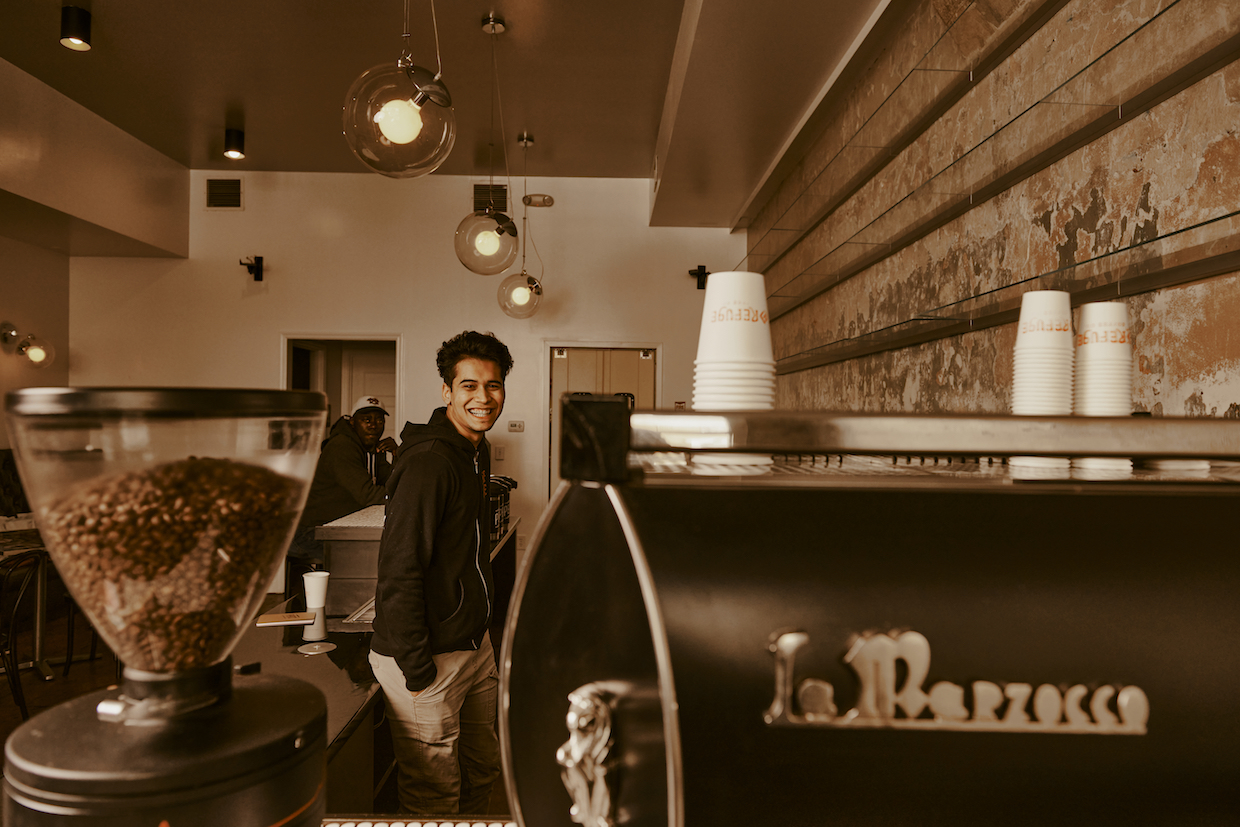 The original retail outpost for Refuge Coffee consists of a coffee service truck and food trucks parked semi-permanently on the site of a former gas station, with covered seating under the awnings outside and more seating and restrooms indoors as well. That one is still running, as is a second coffee truck that serves at different locations and events.
The Refuge training program, which ideally runs for one full year, continues to be a full-time commitment for participants, who also earn a living wage during training.
"We've employed just over 30 refugees or immigrants from 12 countries since starting," said Murray. "We currently employ 10 trainees, seven in our first-year program and three in a new, more specialized leadership training."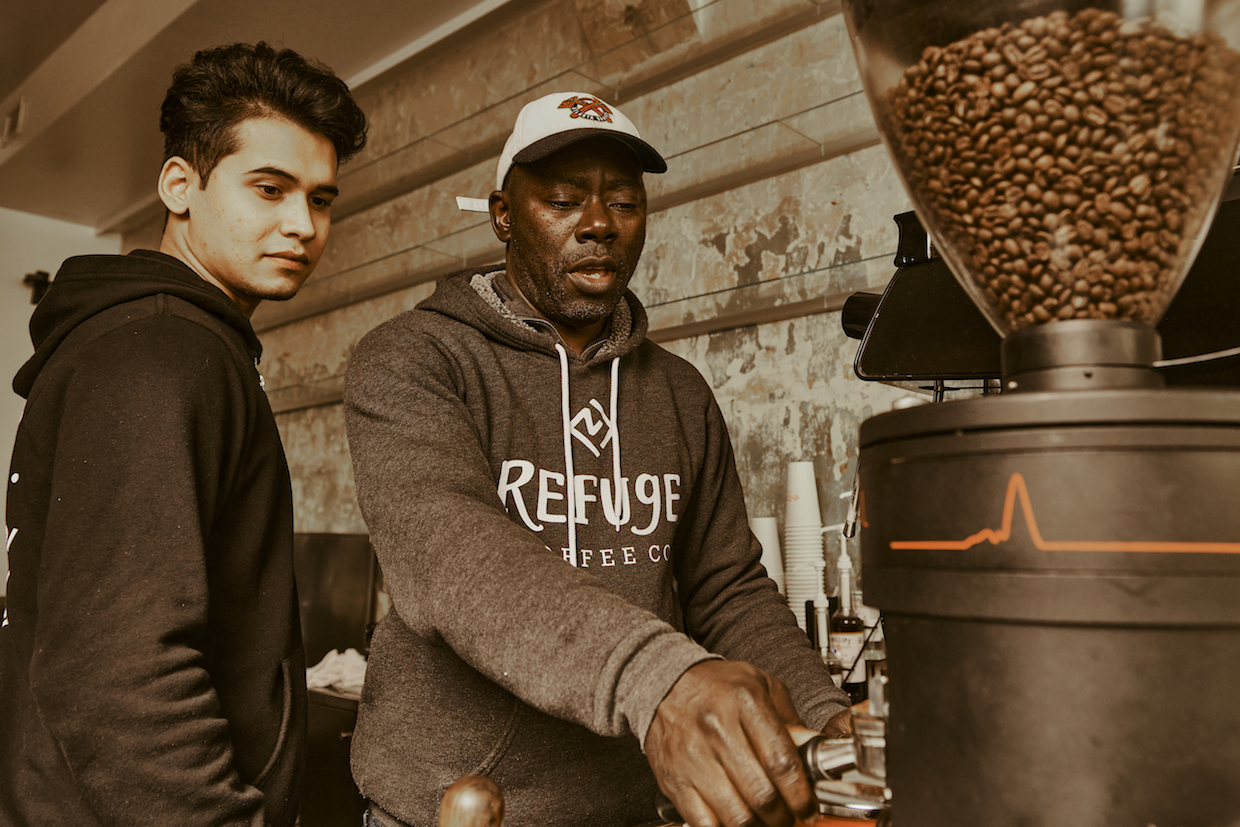 Leon Shombana, who became the very first Refuge trainee after leaving the Democratic Republic of Congo, now continues to work with the company as its customer experience manager. Syrian refugee Ahmad Alzoukani, another early Refuge participant, is now the general manager of both locations.
In April, the company will hold its annual Refuge Coffee Run 5k fundraiser. Murray said a third coffee truck is also currently being outfitted to join the fleet.
"We're basically doubling our training program," said Murray. "So, further defining that, working alongside our talented refugee employees, [and] investing even more deeply in the community is our focus."
Refuge Coffee is opening at 145 Auburn Ave NE in Atlanta. 
Howard Bryman
Howard Bryman is the associate editor of Daily Coffee News by Roast Magazine. He is based in Portland, Oregon.