For former professional NASCAR driver Trevor Bayne, life was once all about speed. Yet with the opening of Mahalo Coffee Roasters last year in Knoxville, Tennessee, Bayne has shifted gears, embracing a more casual pace.
With its bright colors, high ceilings, surf-themed decor and cheerful service, Mahalo strives to offer customers a kind of laid-back, day-at-the-beach experience. Along with providing high-quality coffee and food, Mahalo aims to promote a more leisurely pace of life, affording greater opportunities for the kind of positive human connections that hopefully brighten one's day.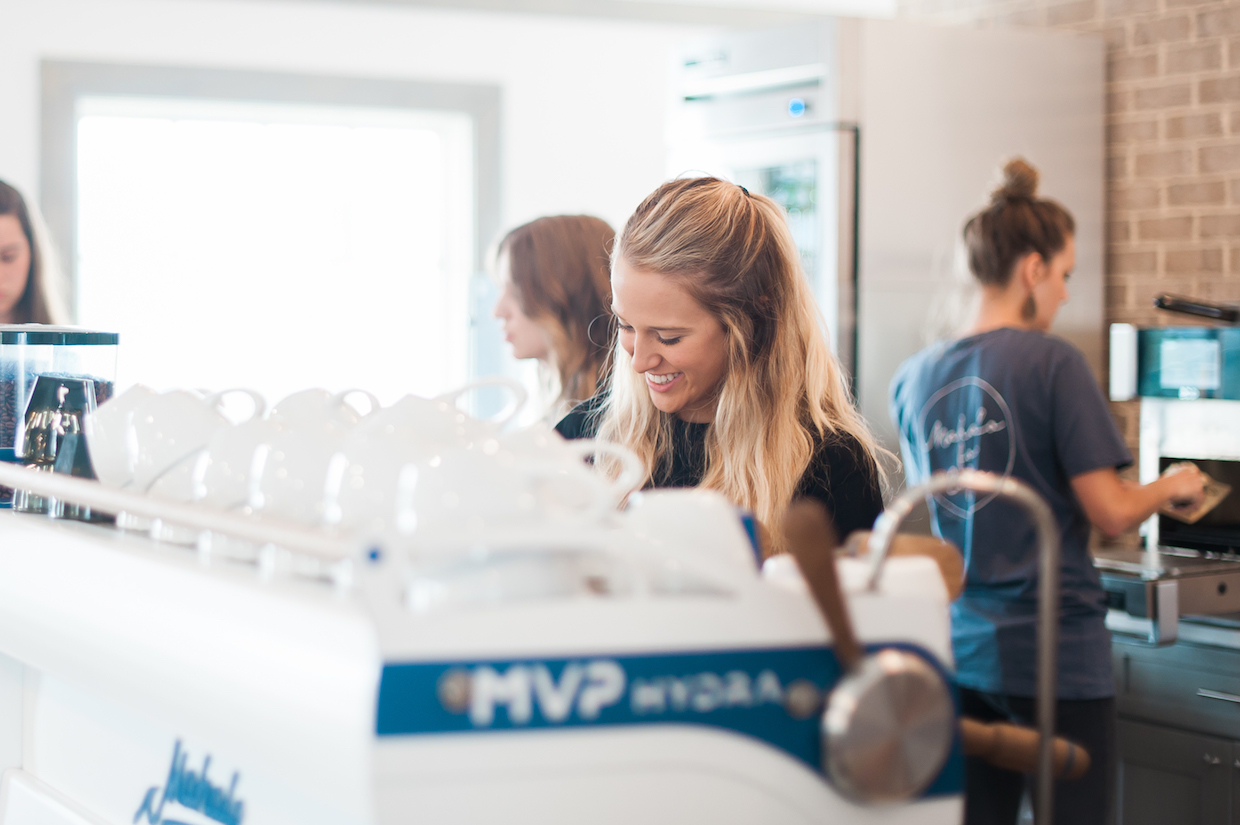 "We love coastal coffee shops where families are coming in, they're on vacation, they're wearing their flip-flops, they're hanging out with their kids," Bayne told Daily Coffee News. "They enjoy the day, they take time to speak with the baristas. You want [customers] to take their headphones off long enough to have a conversation. We wanted to create that kind of vacation vibe, even though it is not a vacation spot. It's just a little vacation in everybody's day."
One day after his 20th birthday in 2011, Bayne became the youngest driver ever to win the Daytona 500. While quality and community may be the fuel sources that now drive Mahalo's business, Bayne was able to apply his gift for speed into the operation.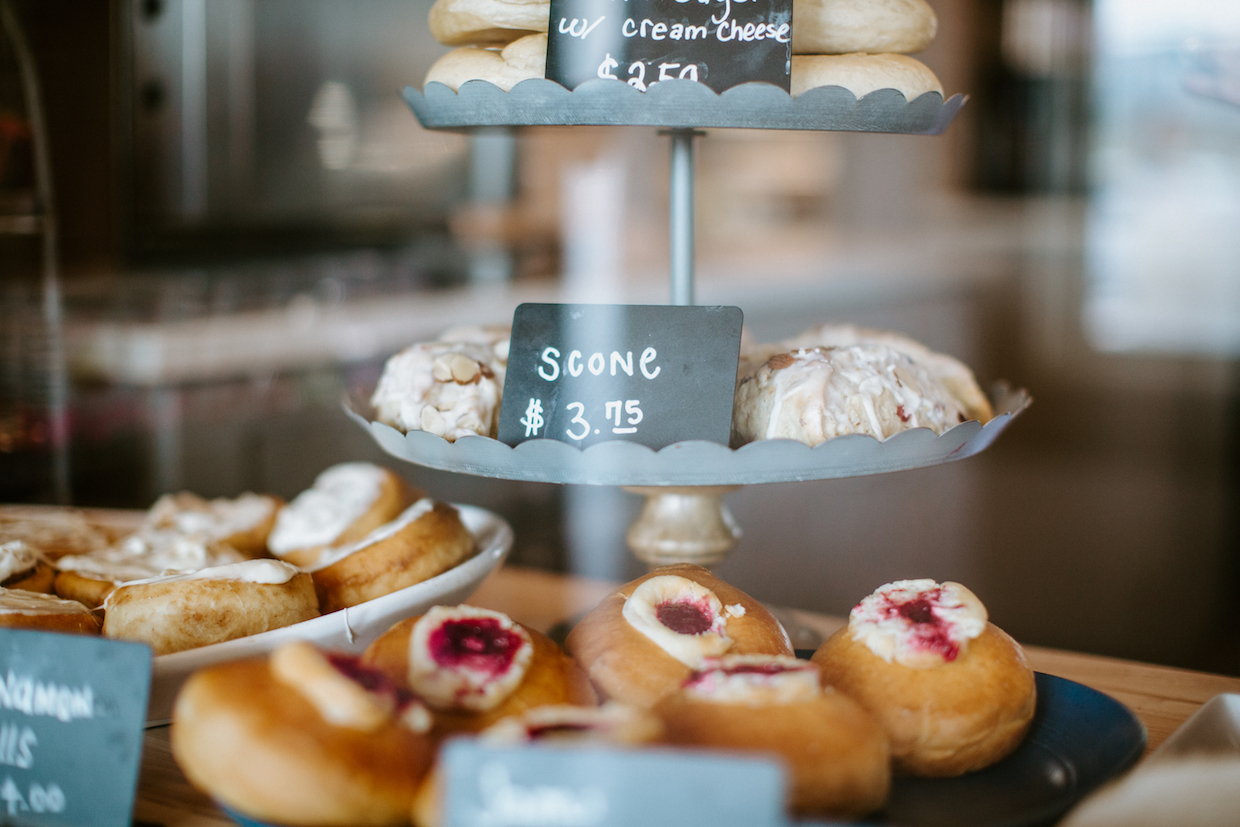 "If you think about a NASCAR pit stop and the fact that you can get four tires and 18 gallons of fuel in 12 seconds, that's kind of the mentality I had," said Bayne. "I was like, alright, let's set up the bar as efficiently as possible. Let's be able to have conversation while we're doing stuff, so let's make it intuitive."
On Mahalo's opening day, a crew consisting of Bayne, his wife Ashton and only two other employees served roughly 640 drinks in the company's first eight hours in business. A 3-group Synesso MVP Hydra espresso machine paired with Anfim SP II grinders purr atop the Mahalo bar, with a Curtis batch brew system yielding even speedier grab-and-go cups.
Bayne's handiness with tools, engineering and design also translated smoothly from the auto sports field into the retail and industrial buildout. Much of the woodwork around the cafe and all the equipment installations were done by Bayne, who now continues to take pleasure in addressing repair and maintenance needs on various Mahalo machinery.
Bayne now also drives a San Franciscan SF6 roaster equipped with Artisan software for extractions modeled on a Decent espresso machine before they're translated on the Synesso. That roaster is soon to be replaced by a Loring S7 Nighthawk for larger batches as Mahalo moves into some wholesale roasting. Bayne's style behind the trier has borrowed plenty from his experience behind the wheel.
"That's what I did my whole career — we looked at data," said Bayne. "We looked at throttle traits, steering traits and the brake traits, and you go out and try to replicate that. I would run a lap, and you wouldn't be able to see that data live, but when you came in you would go over the data and say okay, what did I do here? Why was that lap faster, why was it slower? Then you would study that and figure out, okay, the next lap, I need to lift off the gas 10% more at this place, I need to turn the wheel a little less or more. That's kind of what you do with roasting. After the roast, you go back and look through it and say okay, next roast, what am I gonna do to make this curve react?"
Currently Bayne spends 20 to 30 hours per week behind the SF6, which is visible to guests through a doorway behind the bar. Armed with knowledge from books, videos and correspondence with more experienced professionals like Scott Rao and others, Bayne steers coffees precisely to what he said is in the medium range by industry standards but is on the lighter side for Knoxville, where specialty coffee is still relatively new.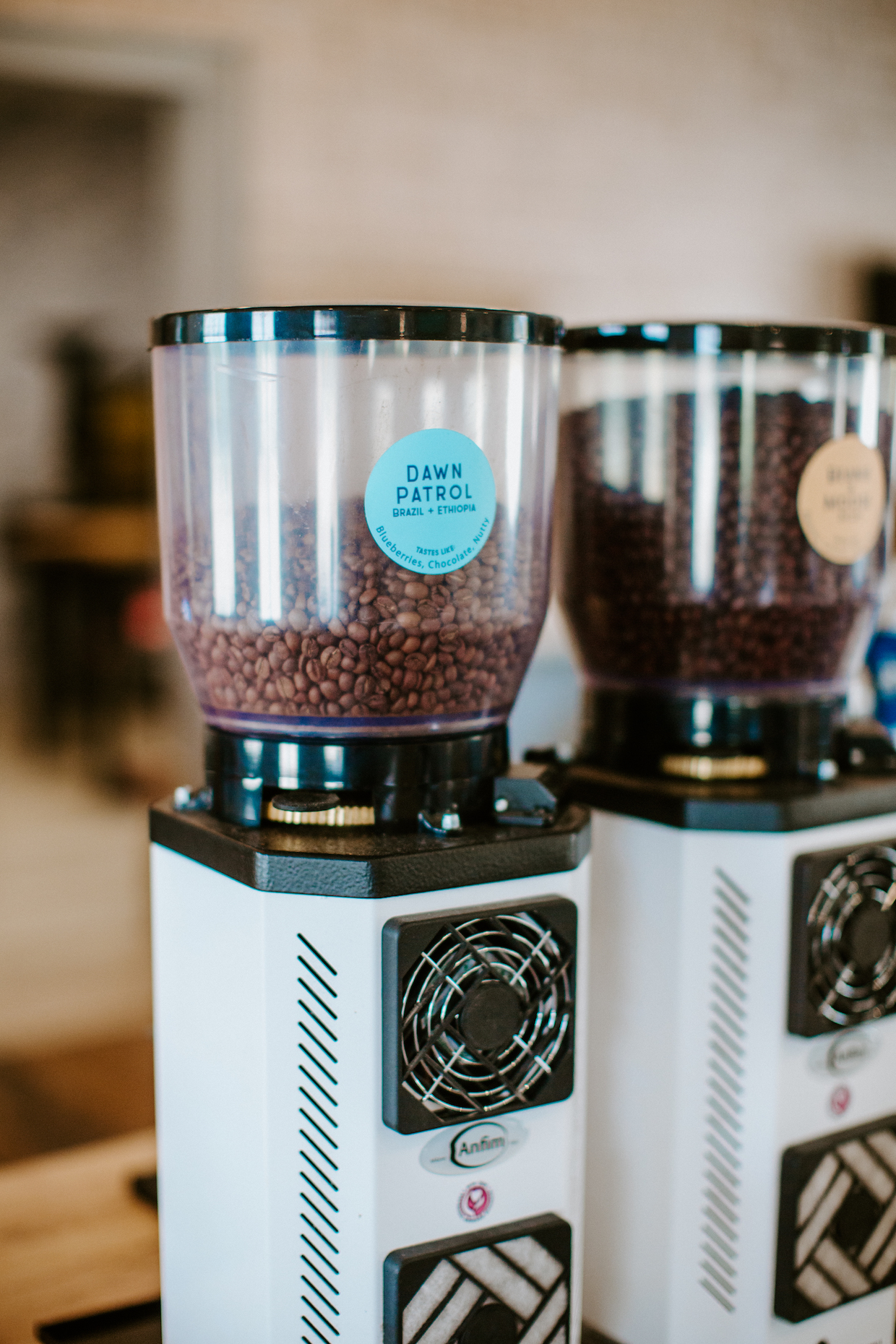 "To be completely transparent honest, I'm six, seven months into production roasting, and a year into ever roasting," said Bayne. "I do not claim to be a complete expert in roasting and flavor profiling and modulating, that's for sure. At first I'm just a NASCAR driver that's trying to roast coffee; eventually I want to be a great coffee roaster and shop owner."
Bayne said he could see a handful of Mahalo Coffee locations opening around the Knoxville area, although the company is by no means racing in that direction.
"I go back and forth on that," said Bayne. "Today the answer is yes, I would love to. A week ago, I'd say I'm doing all that I can handle. But from the beginning, I wanted to have three, four or five shops around Knoxville, and maybe at some point expand to other places we love. I think there's a lot of room for specialty coffee on the east coast, in general."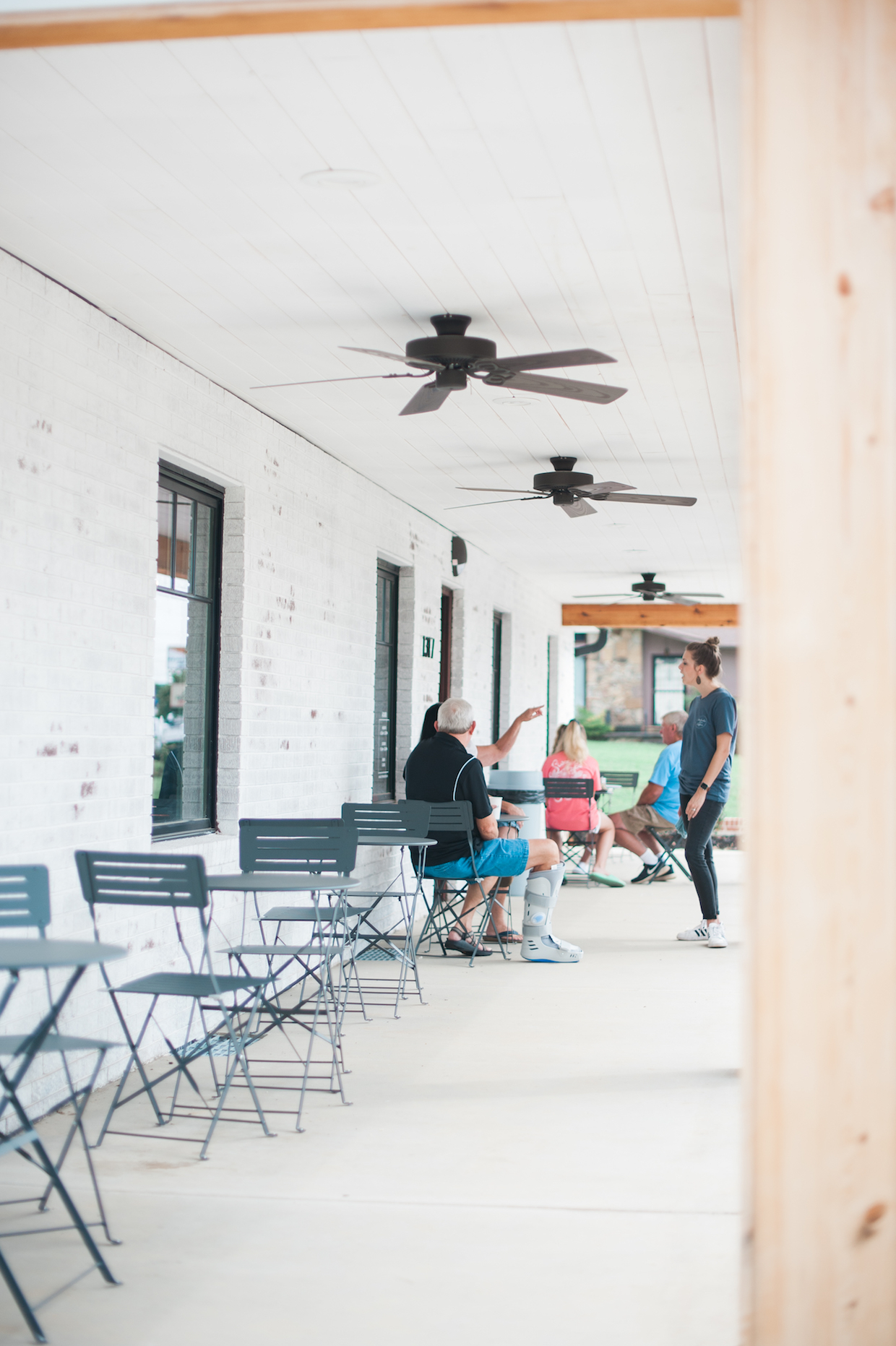 Mahalo Coffee Roasters is open now at 1317 E Emory Road in Knoxville.
Howard Bryman
Howard Bryman is the associate editor of Daily Coffee News by Roast Magazine. He is based in Portland, Oregon.