In Seattle, a city filled with specialty coffee comforts, a new shop called Café Hagen in the Cascade neighborhood is upping the coziness quotient with a big splash of "hygge."
Café Hagen owner Maria Beck, who also owns Venture Coffee in Northwest Seattle, shared with Daily Coffee News her own interpretation of the Danish concept of hygge, which is often equated with the English-language concept of coziness.
"[It is] to provide security and friendliness and excitement," Beck said. "It's a Danish way of life."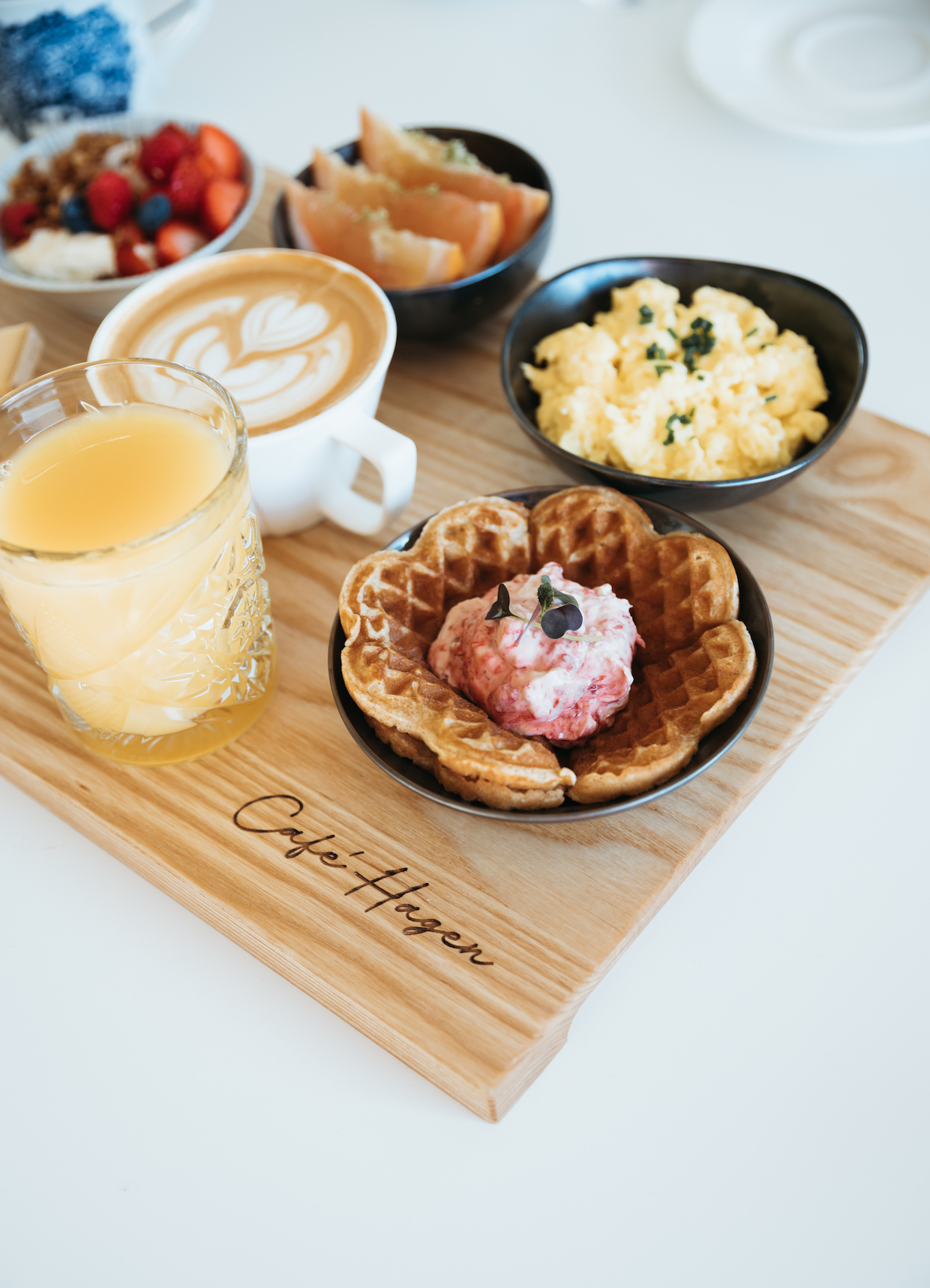 Beck traded in a career in pharmaceuticals for coffee back in 2015, purchasing Java Bean in Northwest Portland, then remodeling and rebranding the space under the name Venture Coffee last year. She has enlisted the help of Venture manager Elliot Spencer to maintain the coffee standards at both locations.
Outside of the continuity in coffee quality, Café Hagen is intentionally distinguishable from its predecessor, reflecting Beck's own Danish heritage.
"I wanted to develop something with my own taste," said Beck. "I let Venture stay the same because it has its own vibe; but with Café Hagen, I wanted my own style and my own taste — my own way of working."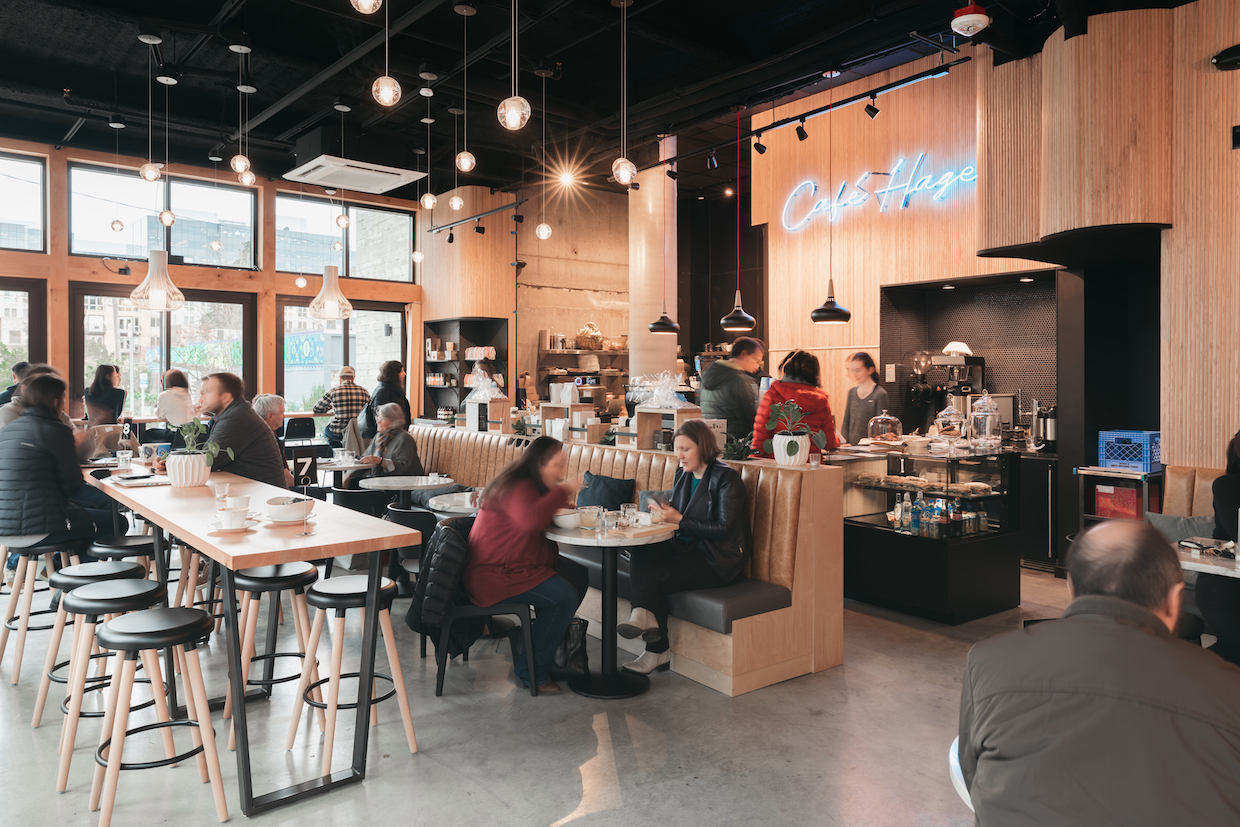 Inside the cafe, glassware and mugs of Danish design are served in a space that boasts a decidedly Scandinavian design interpretation, with clean lines and wood surfaces throughout. Ribbed wood paneling that wraps in wave forms around the bar and wooden tables and chairs with blankets from Colorado-based Hygge Life help add to the hygge-ness.
"We've had customers tell us they come to the cafe because our chairs are so comfortable," said Beck. "But that's the goal of the cafe — for people to feel comfortable. We don't want to have any sort of snobby or pretentious attitude. We want you to feel welcome. You're greeted when you enter; you are comfortable while you're here; and you're thanked when you leave. That's hygge."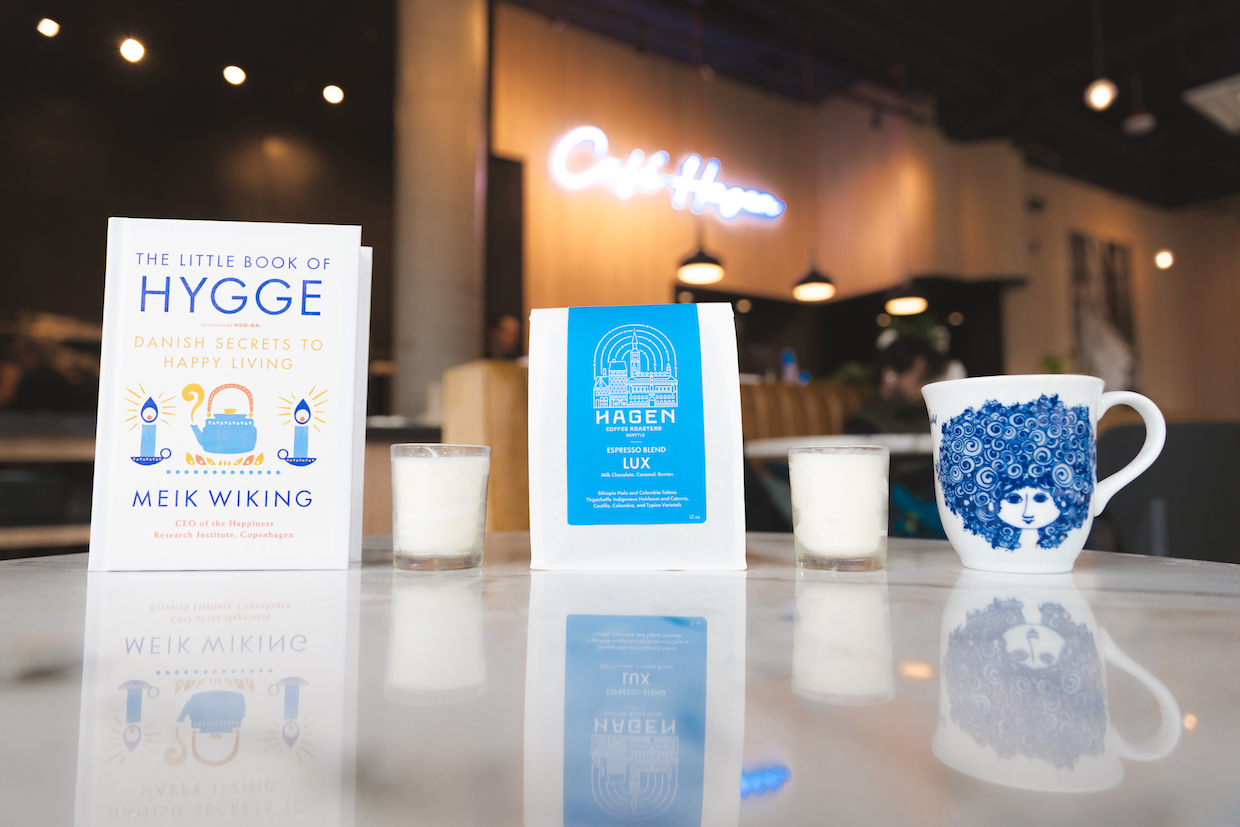 The beverage menu includes a straightforward espresso-based drinks menu along with some seasonal offerings, and some specialty options such as the Mocha Flight, which includes a shot of espresso, steamed milk, a mocha, and a bar of chocolate provided by Seattle's Theo Chocolate.
A Synesso MVP for espresso is supported by two Mahlkönig Peak grinders. A Marco pourover system fed by an EK43 is used for filter coffee. Tea and chai are provided by Seattle based Chi-Chai. Pastries and some Danish-inspired light fare are prepared in-house, while drinks and food are served on wooden trays that were custom made by Vancouver, Washington-based Todd Alan Woodcraft.
Café Hagen currently borrows time on the 5-kilo Diedrich roaster owned by Seattle's Conduit Coffee in order to roast coffees under the Café Hagen name. The Hagen team sources coffees from a number of importers, including Cafe Imports, Red Fox Coffee Merchants and Keffa Coffee.
"We've been able to get some great offerings from Las Lajas in Costa Rica and some amazing Geshas that we serve in the cafe and for competition," said Beck, noting that Hagen's manager, Elizabeth Johnson, was a returning competitor in the U.S. Coffee Championships this year.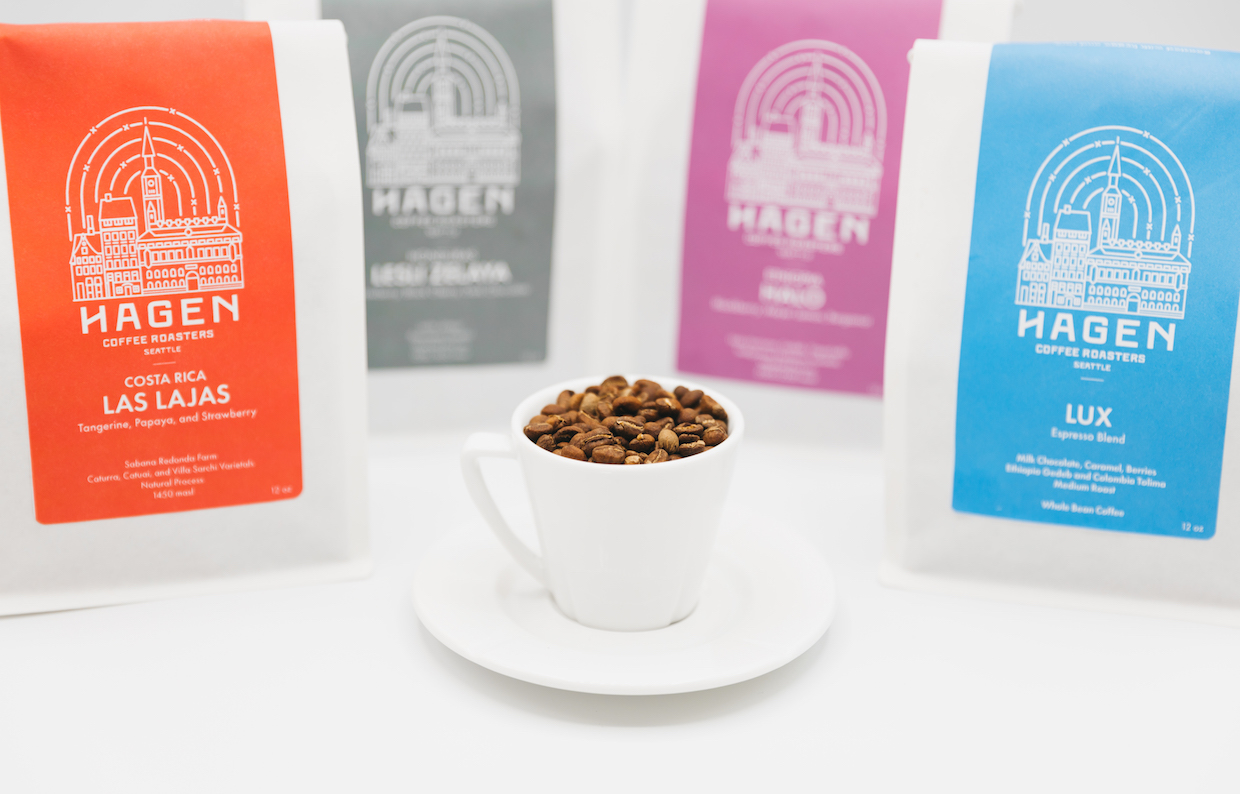 Café Hagen's roasting style can also be characterized as Danish, skewing towards lighter roasts yet also maintaining some post-first-crack flavor development. The company is currently in the process of building a Seattle roasting facility of its own, where a 12-kilo Probat machine with an afterburner are expected to heat up this summer.
"My main goal for the coffee isn't profit; it's about sharing," Beck said of Hagen's growth. "I want to share good coffee with our customers and I want to provide a platform for my staff to have careers in coffee."
Cafè Hagen is now open at 1252 Thomas Street in Seattle.
Craig Batory
Craig Batory is a writer, marketer and coffee professional working and living in Detroit.