A cup of hot coffee is not as easy to come by as it was, say, last week.
In response to the fast-spreading coronavirus, governors in 17 states, as of this writing, have announced that restaurants, bars, and cafes must close their dining areas, providing to-go orders only if they choose to remain open.
Six counties in the Bay Area and Northern California are under a "shelter in place" order, meaning residents are only permitted to go outside for essentials like groceries and medicine.
Some coffee businesses have shifted swiftly to what has been an immediate and jarring blow to the coffee retail segment by responding to the corresponding increase in demand in the direct-to-consumer home segment. 
Numerous roasters have begun to offer free shipping to lower the barriers to consumers. Others are donating some of their profits to their wholesale business partners in an effort to keep businesses and livelihoods afloat during these difficult times.
DCN reached out to a handful of coffee businesses that have adopted such measures. 
Ruby Coffee Roasters
Wisconsin's Ruby Coffee Roasters, which operates a cafe in Stevens Point and a tasting room attached to its roastery in Nelsonville, has begun offering free shipping for online coffee purchases to combat the reduced foot traffic.
"Ruby decided to offer free shipping when we noticed the high influx of customers ordering directly from our webstore," Ruby Sales Manager Jesse Raub wrote in an email to DCN. "When we realized that many people were starting to buy coffee from us directly rather than maybe stopping by and picking up a bag in person, we wanted to help people out by covering the shipping charges on our end."
Despite Ruby's own reductions in revenue on the retail side, Raub said, "We're more worried right now about our wholesale partners, many of whom are small businesses who are on tighter margins."
3-19 Coffee
3-19 Coffee which roasts its coffee in Oakland, California, and operates a cafe in Shaker Heights, Ohio, has also started to offer free shipping.
"With the influx of people spending time at home with their families, we want to do everything we can to stay connected to our customers and ensure they can enjoy our coffee," owner Mike Vehar said. "If [free shipping] can help avoid a trip to the grocery store, then we feel it's important to make that choice easier for our community. We want to ensure that their decision to support responsibly sourced specialty coffee is something they can rely on even during these trying times."
Vehar added that his primary goal in boosting the revenue channel is to attempt to continue to pay staff. 
Madcap and George Howell
Madcap Coffee out of Grand Rapids, Michigan, has closed all of its retail locations but has made free shipping available on orders of two or more bags of coffee. George Howell Coffee out of Acton, Massachusetts, which just closed its roastery to customers, is offering free shipping on orders of $50 or more.
"What we're working on right now is figuring out how we're going to take care of our staff," said Howell. "The big concern also right now is getting coffee from Central America and how the ports are being affected. I certainly dread the idea that coffee will be sitting out for weeks and months without getting into the U.S."
Deeper Roots Coffee
Cincinnati's Deeper Roots Coffee announced that it would be forwarding 20% of sales to its wholesale partners, while also more deeply involving customers online.
"We're giving people automatic free shipping for orders over $26, which comes out to two of our cheapest bags," said Deeper Roots Director of Coffee Adam Shaw. "During the checkout process, people can enter their favorite DRC-affiliated shop — wholesale customer of ours — and we'll take 20% of the sale and credit it towards that specific shop. This helps our shops keep some cash moving their way for payrolls, bills, etc., helps us keep the roaster on and people employed, and gets coffee in people's hands in a safe way."
Nguyen Coffee Supply
Brooklyn's Nguyen Coffee Supply has also started a donation campaign, pledging 5% of its sales to baristas and hospitality workers.
"The fund will go to the staff of our current restaurant and cafe partners (New York, Seattle, D.C.), and expand to local businesses when possible," wrote NCS owner Sahra Nguyen. "We work with restaurants and cafes who serve our coffee… Clearly, everyone is hurting. We will continue to donate a part of our sales for as long as the restaurant mandates last."
Nguyen has also teamed up with RAISE, a grassroots, New York-based organization that has created a fund to benefit undocumented workers in the service industry who therefore cannot apply for unemployment benefits if laid off.
"In rough times, I truly believe in doing what we can with what we have to provide direct immediate relief and support our community," added Nguyen. "Together we thrive and together we'll survive."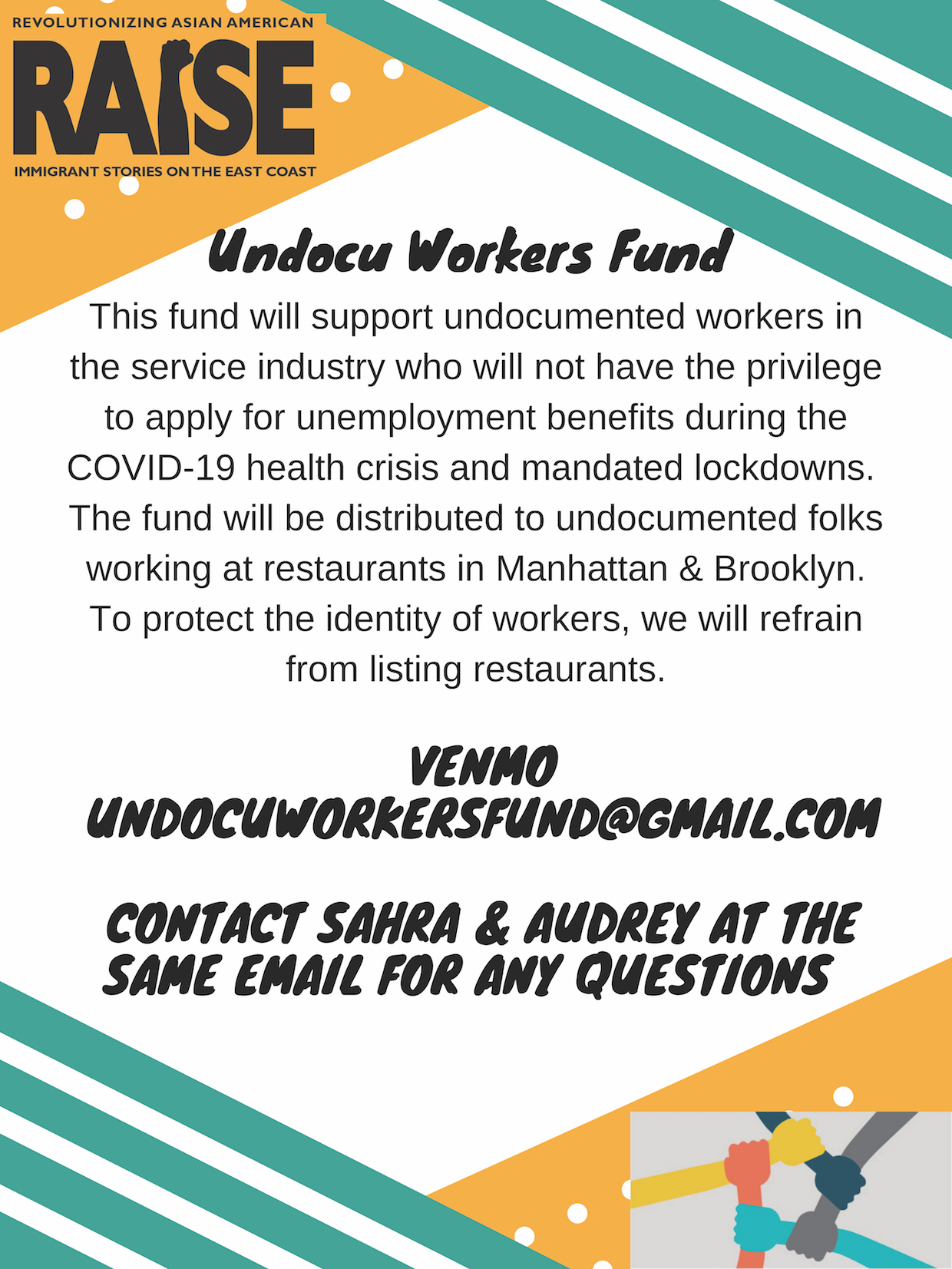 Craig Batory
Craig Batory is a writer, marketer and coffee professional working and living in Detroit.