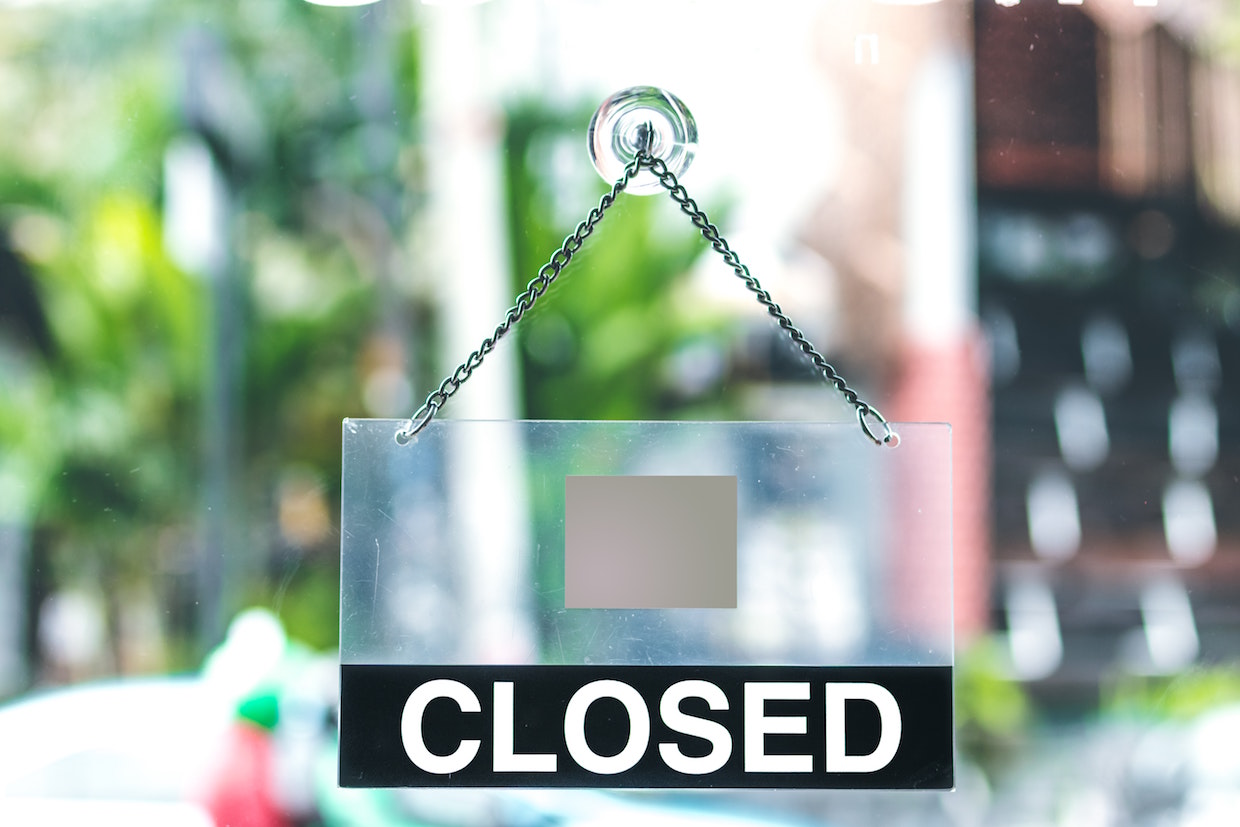 As more countries, states and cities enact temporary shelter-in-place orders due to the COVID-19 pandemic, an untold number of baristas, roasters, shop owners and production staff are continuing to head into the workplace.
As of this writing, coffee businesses have generally operated alongside their peers in the restaurant industry as food-providing "essential businesses," where food production, take-out service and delivery have typically been allowed.
DCN reached out to a number coffee professionals — including baristas, managers, roasters and cafe owners — who have continued working in some capacity through the COVID-19 outbreak to collect their thoughts, their opinions and their overall state of mind during this unprecedented time.
What came back are combined expressions of fear and optimism, of nervous trepidation and of genuine gratitude — all of which are justifiable in a time when coffee businesses and their workers are adjusting to new realities on a daily basis.
We'll update these answers as more come in, but here are some people working through COVID-19:
Ray Rimas
Roaster at Highwire Coffee Roasters in Oakland
Rimas is one of the head roasters for Highwire, whose roastery is closed to the public but continues to produce coffee for online sales and one converted to-go retail location.
"I'm grateful that I still get to work, despite the commute," said Rimas, who lives in San Francisco and relies on the BART train to get to and from the roastery. "The first day on the [train] platform I felt a little uneasiness, somewhat concerned that I might be questioned by the police about violating shelter-in-place. But with [train] cars having only 2-3 people per car, it's easy to maintain your distance from others."
Andrew Vickers
Manager and Barista at Birmingham Roast in Birmingham, Michigan 
"To be honest I have felt a large amount of anxiety about going to work last week, and I'm relieved we have closed," Vickers said.
Michigan issued an executive order to close or limit all restaurants, bars, and cafes to to-go orders only on March 16, and issued a shelter-in-place order on March 23.
"The fear of the unknown is a scary one. I was incredibly relieved when my ownership team took proactive measures and closed the cafe until further notice. The safety of my staff has always been our main priority, and it was great to see our company make what I feel to be the right call. Our ownership team has committed to paying my entire team their normal wages while we are shut down. The amount of relief this has provided us has been absolutely incredible, and I can't speak highly enough about them, as they went above and beyond for us. There's a ton of uncertainty and fear about what is coming next. And while it broke my heart to shut down the cafe — honestly shook me to my core to not be there for the community that I've come to know and love — but I felt like we had a social obligation to shut down for the safety of our staff, their families, and all of our guests."
Bear Soliven
Barista and Director of Wholesale Onyx Coffee Lab in Rogers, Arkansas
"This season of hardship has affected everyone across the chain," Soliven said. "As a wholesaler, Onyx's accumulated income is directly affected. But what kills me even more is the pain and hurt of friends and coffee family having to close their doors. It's difficult to try and focus on my own affairs at a time when so many are hurting, it's a sharp dichotomy of the heart."
Kylie Michel
Barista at Dinosaur Coffee in Los Angeles 
Dinosaur temporarily closed its doors more than a week ago and California has since issued a stay-at-home order for the entire state.
"Customers seemed to be very respectful of the quarantine even before full lockdown, so we had very few customers," said Michel. "I personally never felt at risk while working… The owners and management are doing a really excellent job at being communicative and supporting us through all of this. Every employee already has healthcare through Dino, they offered us paid sick days, and we are also going to be helped out financially through the closure.
"I know that our situation and positive experience is unique within the service industry, and I'm worried for all my friends who work in other places where they are not receiving the support and compassion they deserve. Dinosaur is a special place, and I feel really lucky to have them on my side through all this."
Cody Chouinard
Head Barista at Rapha in Santa Monica, California
Chouinard has worked as a barista for more than eight years in the greater Los Angeles area and currently heads the coffee program at the Rapha cafe in downtown Santa Monica.
"In the early stages of the outbreak, I was on the fence about serving coffee. It felt like we could still execute without putting employees or customers in harm's way. With the knowledge I have now, I am glad we decided to close when we did and not take the risk," said Chouinard. "Since the outbreak, I have had to work from home. Right now I'm working on our Summer and Fall menus — basically doing everything in my power to make sure we can hit the ground running when we open again. Rapha has generously offered to support us during these times. I will still have responsibilities to work from home but I am thankful for the security and I'm optimistic for the months ahead."
Jack Miller
Roaster at Stovetop Coffee Roasters in Ann Arbor, Michigan 
"I haven't lost hours, but our baristas have," said Miller, who wears many hats for Stovetop but primarily roasts and works in production. "It's been surreal. My wife is working from home but my routine hasn't really changed outside of not going out much other than work. Luckily, we have different types of accounts that our grocery and online numbers are somewhat making up for the drop in cafe and wholesale."
"It's stressful knowing that I have to continue working regardless of whether I'm potentially spreading it or not. I'm less stressed out about my own well-being than the well-being of others, like my wife who is immunocompromised or anyone else in a similar situation. If I had the option to work from home, I would in a heartbeat, but being in the service industry that's obviously not an option."
Mauro Rosselli
Barista at Passion House Coffee Roasters in Chicago
Passion House operates two cafes in Chicago. The roasting and retail company has temporarily closed both its locations to help prevent the spread of COVID-19.
"My cafe location does not get much foot traffic at all, so we rely a lot on the local businesses around us who supply us with customers," Rosselli said of the other nearby businesses that are now closed temporarily since Chicago issued its mandatory shelter-in-place order effective until at least April 7.
"Once this coronavirus madness started, we noticed a steady drop-off in customers, as more and more businesses have implemented work-from-home policies. Shifts have been slow, but stressful at the same time," said Rosselli. "There has been a lot of anxiety and anticipation around the store closing. We all held out hope, but ultimately we understood the decision. Passion House has even had to let go operations personnel from the roastery. They have promised to rehire all of us once the madness subsides, and are paying us out on our sick leave and PTO accumulated. They have also started a GoFundMe which they plan to distribute to their employees — all of which is very much appreciated."
Added Rosselli, "I would love to stay in coffee but it's really difficult to make a living as a barista."
Mike Robinson
Barista at Wrecking Ball Coffee Roasters in Oakland 
Wrecking Ball still has two locations open for retail, both of which have been outfitted with glass panes that put a barrier between staff and customers.
"There's a new bar, which has a sneeze guard, and basically customers just walk up, but we closed off the patio, all the seating and bathrooms," Robinson said. "We use gloves, no personal cups, and sanitize everything all the time."
Added Robinson, "There's not a lot of discourse among baristas nationally about what to do in this position. Will I get unemployment benefits if I feel at risk and don't want to continue working even though the cafe is in business?… I guess it's about trying to make things feel normal even though it's not. It's just so weird here; everything is uncertain. I think we'll get a better picture a week or so from now."
Mariela Valle
Owner, Roaster, and Barista at Alquimista Coffee Lab in Mairena del Aljarafe, Spain
"The roastery continues to operate mainly for online orders since our coffee shop and our wholesale partners were also forced to close their doors," said Valle.
Spain has issued a shelter-in-place emergency order, with many places on full lockdown.
"Honestly, it almost feels like a privilege to be able to go to work, in very reduced hours, and continue to provide coffee for those who are supporting us from home," said Valle. "The roastery is located at the cafe, and just the fact of being alone at a normally busy cafe is a big change. Being there alone is a very weird sensation. Not having any contacts with any other human beings besides the delivery company is a big change to my everyday life. The fact of not seeing anyone in the streets is very different."
Don Bazarov
Barista and Coffee Director at Neft Coffee Roasters in Kazan, Russia
"Here in Russia, quarantine is not as scary as everywhere else on the earth, but every day something new happens… Some shops close because sales are going down; some because of being cautious, but there aren't a lot of them," Bazarov said. "No coffee shop in our country can afford to stop their business and still pay their staff. I know in some countries the government pays them instead but that's not the case in Russia."
Dmitrii Borodai
Barista, Roaster and Cafe Owner of The Welder Catherine and Floo Coffee in Moscow, Russia
"In Russia, some coffee shops are closed now but we haven't had any enforcement [to close] from the government," Borodai said. "But most baristas prefer to work because the government is not compensating the lost salary baristas will miss out on for now working. Myself and my baristas are not in stress, but we've seen a 25% to 50% loss in daily customers."
Craig Batory
Craig Batory is a writer, marketer and coffee professional working and living in Detroit.