Although mid-March already seems like forever ago, it was nonetheless a super awkward time to be opening a retail coffee shop in Southern California.
It was then that Los Angeles roaster and retailer Go Get Em Tiger was putting the finishing touches on its long-anticipated Culver City cafe, with a full kitchen designed to crank out fresh fare for GGET's guests to enjoy in colorful new digs.
Yet in place of the planned ribbon-cutting bash with wine, kegs, a photo booth and other party supplies to welcome the public into the company's eighth shop, the space instead became the ignition point for GGET Pantry, a small grocery concept with fresh, high-quality ingredients and staples, as well as prepared food items, coffee beans and drinks.
"We always thought it would make sense to offer the ingredients we prepare ourselves, or some items like the La Bahn Ranch eggs, for folks to take home," GGET Co-Founder and CEO Kyle Glanville told DCN. "COVID has fast-tracked our process."
Initially, the idea was to open up access to the high-quality ingredients already on hand in the kitchens, like rice, beans, eggs, milks and unsalted butter, or coffee bar items like chai and turmeric ginger concentrates. Feedback from customers then caused GGET to expand the range of items further.
"We've juiced the offerings with more grains, yeast, and other items folks have requested," Glanville said. "We've definitely expanded the basics, and also started preparing some items that aren't a part of our regular rotation, like veggie and chicken stock, focaccia, milk buns and soup."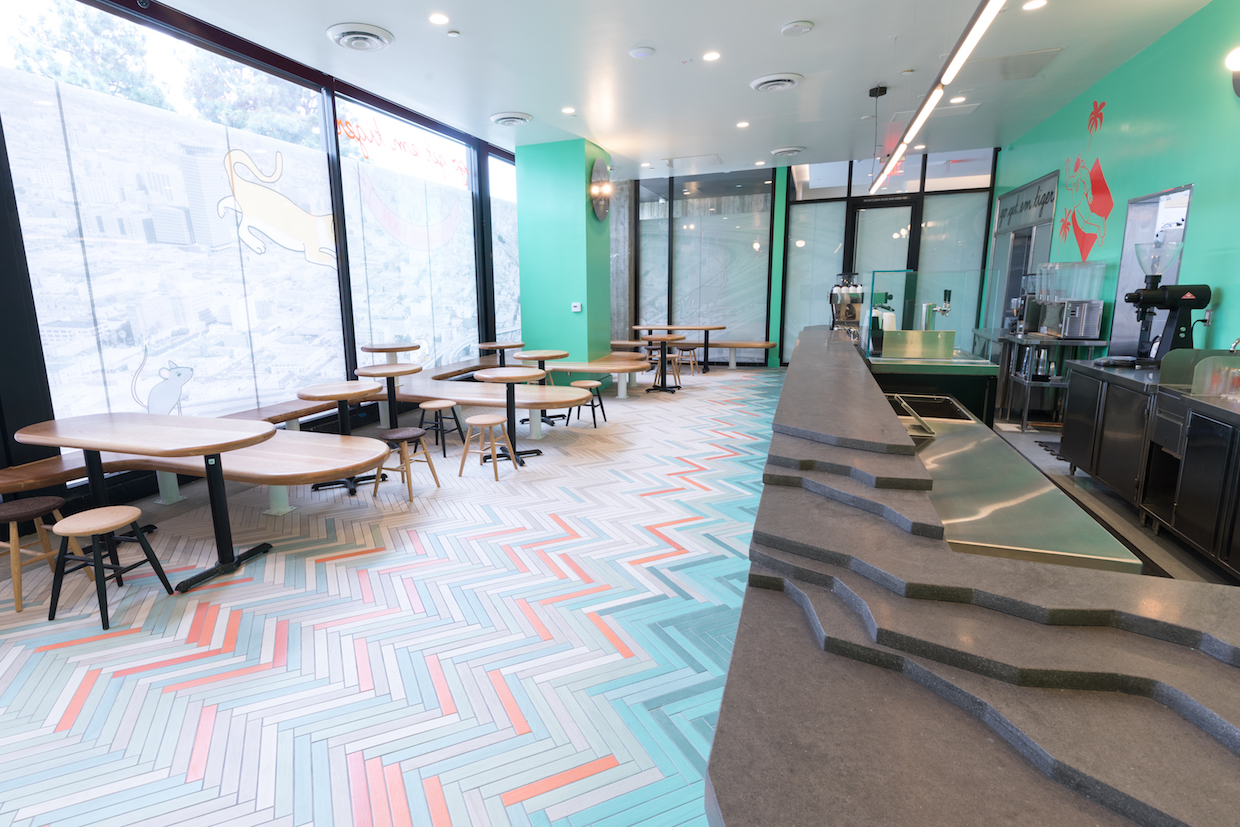 The new shop's artfully rounded wooden seating and tables, soothing sea foam green walls, its countertop of cascading layers of stone and its dazzling tile floors will all be awaiting patrons when better times return.
The GGET Pantry program could live on, as well, according to Glanville. Currently, though four of the company's retail shops in more office-oriented areas are closed, its five more neighborhood-oriented shops are open and are still conducting relatively good business amidst social distancing protocols. Glanville said the experience has underscored certain elements of retail design that GGET will likely keep in mind for future expansions.
"Right now we're grateful for our bigger cafes with more open outdoor area, as it's easier to build a safe and efficient customer flow in the current circumstances," said Glanville. "I think we'll seek larger-format shops in the future for sure."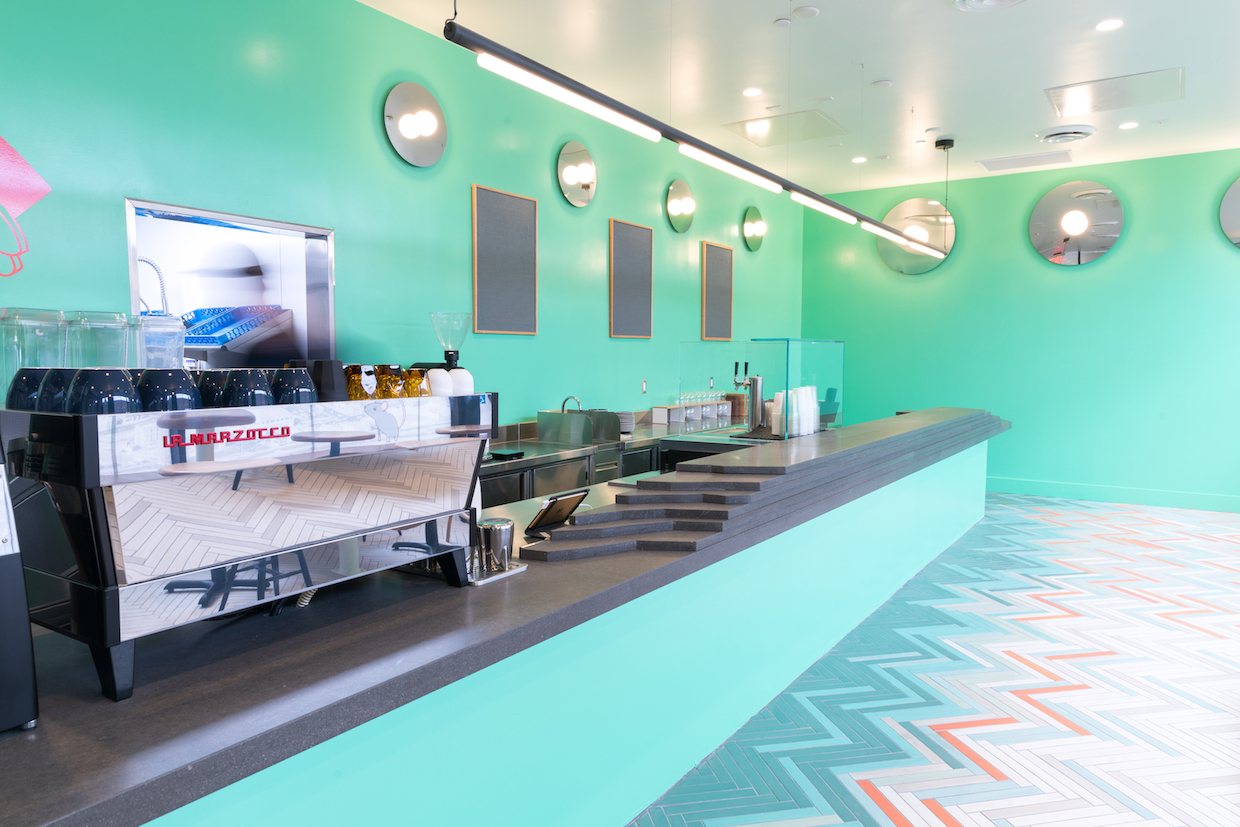 Howard Bryman
Howard Bryman is the associate editor of Daily Coffee News by Roast Magazine. He is based in Portland, Oregon.