In a time of pervasive regression, the progressive coffee company Mayorga Organics has quietly taken a huge step forward. The Maryland-based company has fired up a new coffee roasting operation inside the long-shuttered industrial building in Miami, Florida, that was formerly the site of the Cafe Bustelo roasting facility.
Following its acquisition of Bustelo parent company Rowland Coffee Roasters in 2011, J. M. Smucker Company shuttered the facility, from which products popular among Latino communities nationwide had been made for many years. The closure cut about 200 jobs from the local community in the process. Latino-owned Mayorga now plans to breath new life to the space.
"What bothers me most is that Smuckers still markets the brand as a Latino-owned entity, and even posts in Spanish on social media," Mayorga Organics Founder and CEO Martin Mayorga recently said via his own social media. "They also kept a Miami address on the bags."
Mayorga Organics emphasizes equitable and sustainable relationships with producers, operating in close communication with the Latin American farms and farmers from which it sources organic, specialty-grade coffee along with chia, rice and other food products. In addition to its new facility in Miami and its original Maryland roastery and headquarters, its current international footprint includes operations in Nicaragua, including an export company and team of agronomists, a team in Costa Rica, and an export company and agronomists in Peru.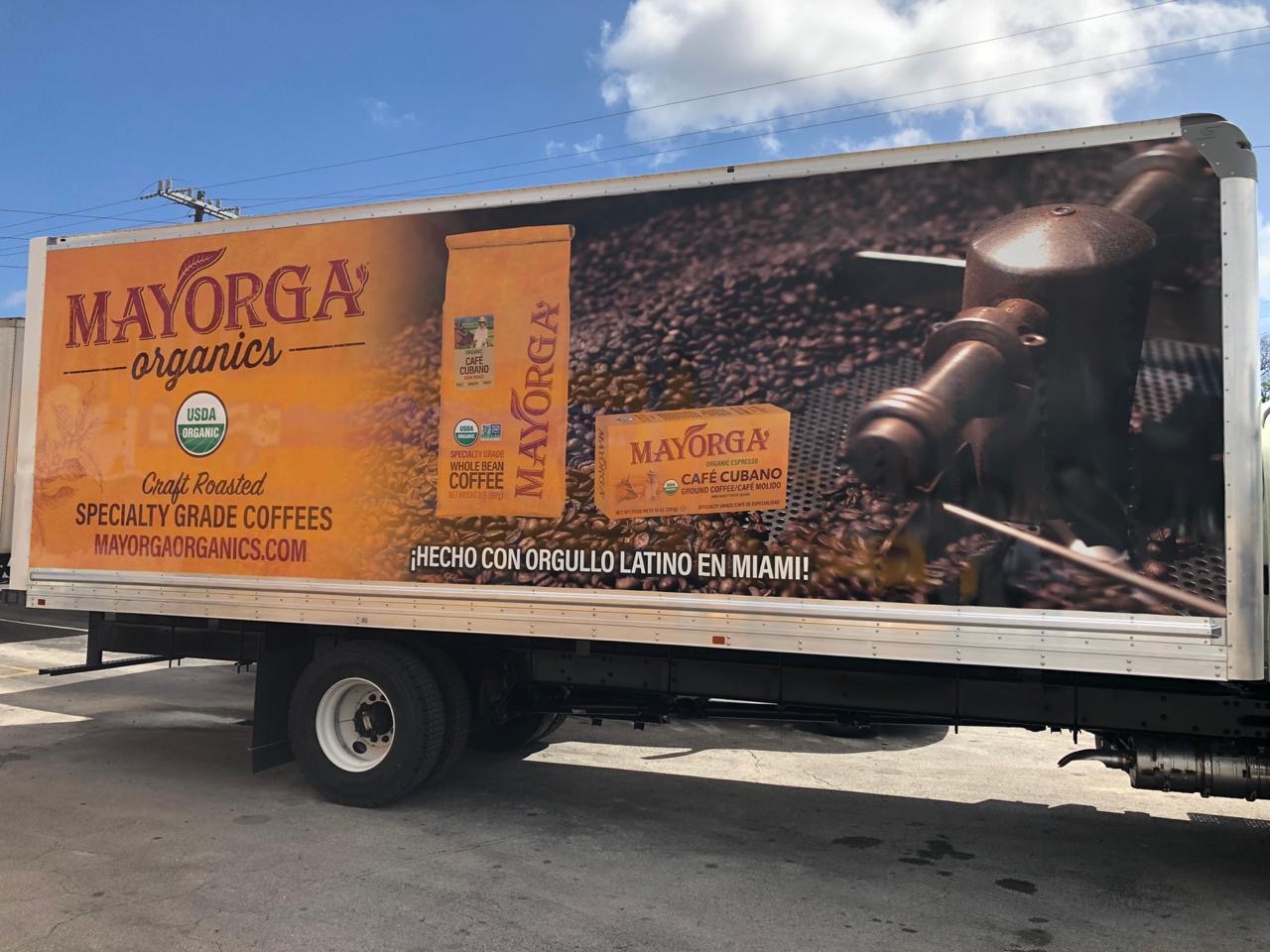 Mayorga told Daily Coffee News that it only took about 60 days to clean and repaint the empty space in Miami, add some services and get permits for production roasting of its various Latin American single-origin coffees and popular Cafe Cubano blend. The company's operations in Maryland will continue to supply stores and wholesale accounts in the northeastern United States.
"We decided to open Miami partly because Maryland has continually been at capacity," Mayorga told DCN. "The Maryland headquarters and satellite storage facilities have been running at full capacity for over a year — with the exception of the recent decision to take a break."
That break was an operational pause due to concerns over the spread of COVID-19, mutually agreed upon by Mayorga management and staff.
"We've always run the company with a very flat organizational chart," said Mayorga, adding that despite increased demand, staff have been sent home temporarily with full pay.
The Mayorga staff includes director of coffee Eduardo Choza, who is a US Roaster Championship finalist for the second year in a row after finishing in fourth place last year.
In the enormous new Miami facility, Choza will oversee roasting on a brand new custom Diedrich CR-140 roaster and an older CR-50 for smaller local orders. A second Diedrich CR-140 has been ordered. These will run in conjunction with a brand new Colombini industrial grinder, various new packaging, sealing and canning equipment for roasted coffees, and a 600-gallon cold-brewing system and canning line with nitrogen infusion.
Mayorga said the company intends to arrange public tours and tastings in the future. They are also "cautiously exploring" the possibility of opening one or two small cafes in Miami, according to Mayorga, though the focus will remain on providing whole and ground coffee for home consumption.
In the meantime, Mayorga Organics is also increasing its presence in Latin America. Potential plans include opening coffee processing and packaging facilities in producing countries in order to drive in-country consumption, Mayorga said, while also continuing to diversify Mayorga into products such as chia, quinoa, and other grains.
"Our goal is to amplify our supply chain, which has been proven to provide stability for producers and quality and value for consumers," said Mayorga. "As we do so, we will treat all members of the supply chain with respect and consideration while showing the impressive capabilities of a 100% Latino-owned company that exists to drive change for the better."
Howard Bryman
Howard Bryman is the associate editor of Daily Coffee News by Roast Magazine. He is based in Portland, Oregon.